Smiley Company & Rubik's Cube: Made for Each Other
Smiley Company & Rubik's Cube: Made for Each Other
Smiley Company has been tapped as the master licensee for the Rubik's Cube property, a well-suited match for two retro brands that have much in common.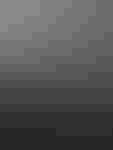 Smiley Company has been tapped as the master licensee for the Rubik's Cube property, a well-suited match for two retro brands that have much in common.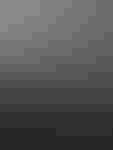 Like so much that is best in life, the relationship between the Smiley Company and Rubik's Cube happened by chance. An unplanned encounter between Nicolas Loufrani, chief executive officer, Smiley Company, and an old friend led to an introduction to Rubik's Brand.
"Rubik's wanted some advice on how they could build a global brand extension plan for the world-famous Cube. So, I explained the complexities of setting up such a business, and the major investment it would take to create the necessary design and licensing department–and then I mentioned these were all assets Smiley Company had in place," says Loufrani.
The inescapable logic of such a link is summed up by David Kremer, president, Rubik's Brand.
"We were looking for a licensing agent to manage our increasingly popular non-toy categories, but the dilemma we faced was an apparent choice between a boutique agency without much firepower in the market or a global agency with real market power, but which might not give Rubik's Cube the focus we wanted," says Kremer. "We needed to think outside the box and find a partner that would see the long-term potential and build the brand we have spent so many years nurturing."
That partner was Smiley Company, and it was an easy choice for Rubik's Brand, says Kremer.
"The Smiley Company are a well-resourced and tightly knit business team with great creativity," Kremer says. "They cover a huge area of merchandise and attend far more trade and licensing shows than our more toy-focused team, and they provide licensing ideas and solutions, as well as opportunities. Additionally, we have much in common–not least both brands being smart and happy."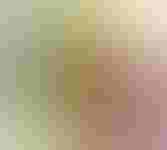 If Kremer and Rubik's seem excited by the potential of this association, then it is an excitement that extends to Smiley as well.
"This is a huge deal for us as it is the first time we are looking after a major brand other than our own," says Loufrani. "We have approached this project in a completely unique way–entering it with a new and highly innovative approach, creating both the brand extension strategy and a totally new vision of the products Rubik's are creating."
This novel approach is rooted in a close relationship between Smiley Company and Rubik's Brand.
"There is a great synergy between Smiley and Rubik's," continues Loufrani. "We have both spent years championing intelligence–Smiley through our continued focus on nurturing EQ (emotional intelligence) and Rubik's through a focus on promoting brain training and IQ (intelligence quotient).
"All departments at SmileyWorld are deeply involved in this project from our divisional brand managers to the design and marketing teams, global sales team, legal, finance and senior management teams. Every single one of us brings our own unique area of expertise to the table to ensure the future success of the brand extension of Rubik's Cube."
"This will be a very close collaboration between two teams, both based in London and with similar creative heritage, which we will share at top-level strategic and development meetings held, initially, at least once a month," says Kremer.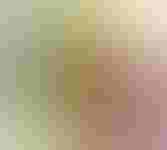 So, what does the future hold for this well-paired match?
"Rubik's sits really comfortably across all product categories–it has so much going for it such as art, design, intelligence, pop culture, iconicity… all in addition to being one of the most memorable symbols of the 1980s."
Loufrani also has a clear vision of where his company can take all of this potential.
"We are segmenting the brand into three consumer profiles: heritage, urban and geeks, ensuring there is something on offer for everyone. For the longer term, we plan to develop big time into entertainment. We have already identified a concept that is based on a new 'Rubik's World' for kids, and we are also working on a TV game," explains Loufrani.
But perhaps it is only fitting that the last word should be left to the man who invented the ubiquitous Cube and started the ball (or rather cube) rolling–Professor Erno Rubik.
"I created the Cube, I didn't create its success," says Rubik. "The Cube resonated with people all around the world, enabling it to cut through all geographic, cultural, gender and age barriers. I could not have wished for more."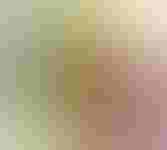 And how does this pioneer see the future of his creation, which just turned 40?
"With the astonishing advance of information technology, the world is changing at a breathtaking pace," continues Rubik. "We cannot be sure how our everyday life will look in another 40 years and, as such, predictions about the longevity of products are almost certainly doomed to fail."
This an assertion with which it is difficult to argue, but then, so is Professor Rubik's conclusion.
"Human nature is not about to change all that much, and so I am convinced that our core values will remain potent for a long time."
It would take a brave person to bet against that prediction.
Subscribe and receive the latest news from the industry Article
Join 62,000+ members. Yes, it's completely free.
You May Also Like
---