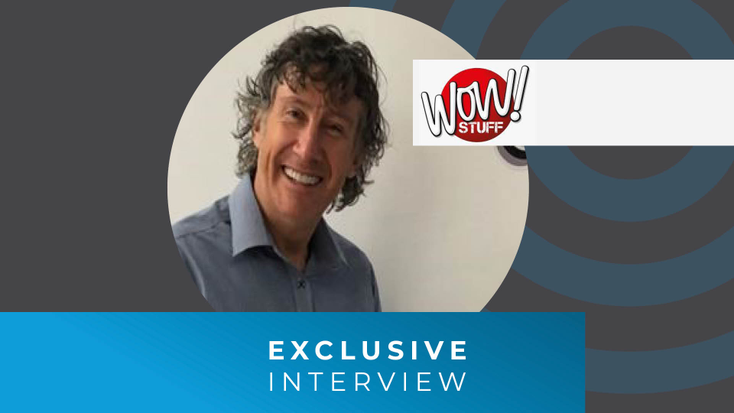 Richard North, chief executive officer, co-founder.
Wow! Stuff
At A Glance
Entrepreneurial beginnings.

Giving a Product the 'Wow' Factor.

Challenges and Opportunities of Product Innovation.
With entrepreneurial spirit at its core, toy innovation company,
, was built in 2006 on the Butt/Face towel (referred to as the Arse/Face towel in the U.K.), a quirky and crude but practical bathroom accessory. It was the brainchild of Wow! Stuff co-founders, Kenny McAndrew and Graeme Taylor, who not only shared a university apartment, but a single bath towel. The product was featured on a British TV sitcom and decorated the interior of the Museum of Contemporary Art in Sydney, Australia. It was the star of an indie film, "Made in China," which featured a cameo from actor Matthew McConaughey. The product went on to sell nearly three million units over five years.
Wow! Stuff 's third co-founder is Richard North, whose background is not in toys or licensing but an entrepreneurial journey through four start-up businesses.
"I began my working life as a sales rep, selling binoculars, telescopes and later riflescopes to consumer retailers and the U.K.'s Ministry of Defence (MoD)," says
North. "My boss thought I might be good working with the sniper divisions within the MoD because I was a world champion target shooter. After seven years, I left to set up my own optics business and took some great learnings and teachings from my bosses and mentors.
"I realized early in my career how much I loved marketing and creating consumer demand for new products," he continued. "I was a low-performing dyslexic student through school and wouldn't have fared well at university, so I self-studied from business and marketing books and applied those tactics and methods to my own four start-up businesses. Most of them worked! After eight years, I sold my first business in optics and went into e-commerce in around 1998, then on to an IT platform in 2001 and later gifts, then toys in 2009. I had met and backed a couple of brilliant scientists, and we moved the gifts business into toy development."
In 2010, North's experience in business gave way to an appearance on the U.K. reality TV show, "The Secret Millionaire," sending him incognito into impoverished communities, agreeing to give away tens of thousands of pounds. An experience North described it as "a wild but life-affirming ride."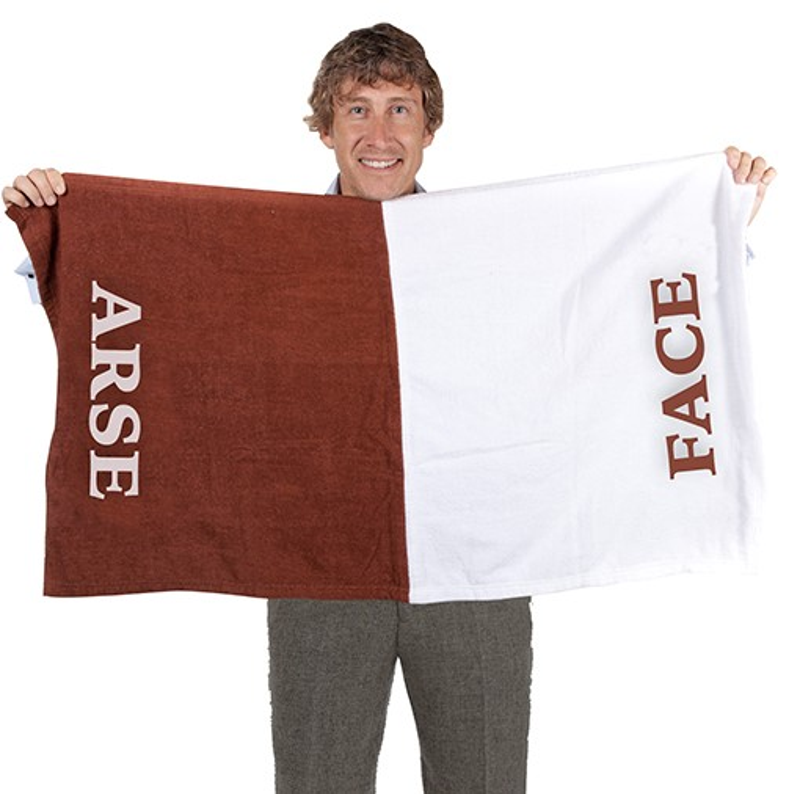 Giving a Product the 'Wow' Factor
Wow! Stuff 's stated mission is "to work until our brains hurt to deliver toys and pop-culture products that are innovative, on-brand, in-universe, always!" North says his motivation for innovation comes from seeing businesses create new and exciting products that kids will love.
"I guess it's a hangover from being a kid at Christmas and being excited by unwrapping, or unboxing in today's terminology, that toy you wanted most," says North. "My whole team is like-minded and we want kids to experience that 'Wow!' moment with our products.
"We love innovation, but it is often high-risk," continues North. "By its very nature, innovation is new, and new means unproven. More and more licensors see the value of having an incredibly innovative halo toy in their brand, but some might be a little optimistic and want the innovation plus a peak royalty rate. A halo line gets massive natural PR for the brand, is usually high-priced and sells in good volume. This drives success for the master toy licensee and others. Those licensors that see it as a true collab as opposed to a traditional manufacturing license will have exceptional results. Our 'Jurassic World' Real FX Baby Blue is a best seller everywhere – Walmart, Smyths Toys, Bargain Max, Amazon – and at £/€100 retail. Our Harry Potter Invisibility Cloak still does great numbers year in, year out and continues to get great press."
Wow! Stuff has won multiple awards and global recognition for its unique tech toys and world-first inventions and is a four-time Toy of The Year (TOTY) award nominee and winner of the Innovation award at the 2020 ceremony. Earlier this year, the company was shortlisted in the Innovation and Sustainable Licensed Products category at the
.
"Our '
' Real FX Baby Blue toy typifies one of our licensor collaborations at its best," says North. "When you receive such great support from a licensor, from the suits at the very top to the worker bees on the front line, magic will happen. That's essential with a collab; you need an entry-level buy in because you will be pushing boundaries that are normally considered too hot to handle. That requires a boss, or several bosses, at the licensor to break down barriers and accept new ways of working."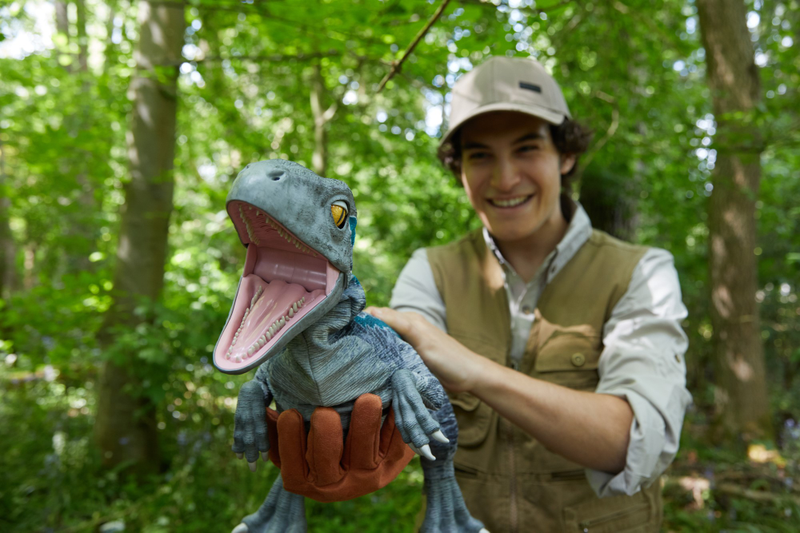 Challenges and Opportunities when it comes to product innovation
Delving deeper into innovation, North said it could be an easy moniker to adopt, as every licensor wants that in their brand, but few can deliver it. "Licensees find they're good at a particular business area; this is their specialism," he says. "Some are excellent at sourcing the lowest-priced items and do great volumes on products such as stationery, mugs, T-shirts and the like. Then there are the big toy companies that are superb at mass production of action figures and play-sets. There are plush and bedding specialists and innovation specialists like us who work cross-category but remain in a segment such as toys.
"I believe licensees who deliver 'good' items will be squeezed out, and fewer deals will be done, but with ever-bigger specialists," he continues. "Consolidation and/or collaboration of licensees may also come as the bigger toy companies look to invest in smaller, more innovative businesses so they
can combine big-company logistics, manufacturing scale and distribution with fabulous innovation. We've gone down the collaboration route and although we sell into more than 25 countries, the dynamics of a large toy company selling our innovation in the territories are a win for both parties."
Wow! Stuff has been named in License Global's 2022 Leading Licensees Report. The report recognizes more than 200 manufacturers worldwide across all categories that have made significant developments in the licensing business and will continue to push the industry forward in 2023.
Read more about:
Subscribe and receive the latest news from the industry.
Join 62,000+ members. Yes, it's completely free.
You May Also Like
Loading..