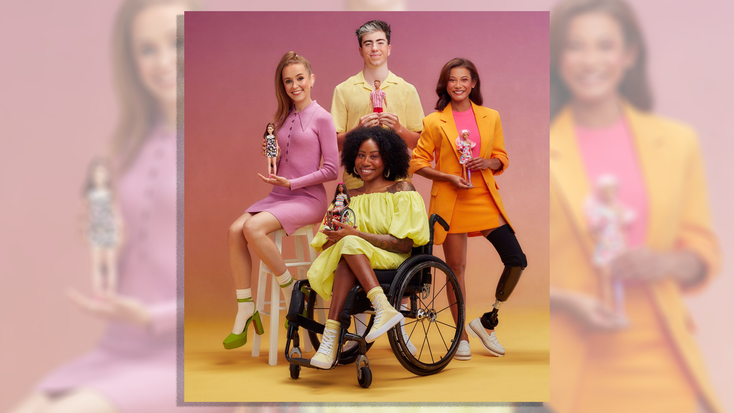 At A Glance
Richard Dickson, president and chief operating o­fficer, Mattel, discusses his BLE keynote on the Barbie brand.

Dickson highlights how Barbie has impacted the fashion industry and beyond for more than 60 years.

Additionally, learn how Barbie has transformed over the decades to inspire generations of people.
One of the many highlights at this year's Brand Licensing Europe will be the keynote, "Barbie x Fashion," given by Richard Dickson, president and chief operating o­fficer,
. During the keynote on Sept. 20 at 1 p.m. inside the License Global Theatre, Dickson will discuss
's trajectory from doll to icon and what's ahead for the brand. As he prepares for BLE, Dickson shared his enthusiasm for returning to the show floor and kicking off the three-day event with "Barbie x Fashion."
"
is a fantastic show," says Dickson. "You're engaging with the various partners and products, and you can't take away the human experience. I'm excited about that and even more excited to share the update from Mattel, specifically the story of Barbie. Barbie is a fashion doll at its roots, but the power of the brand, in its cultural conversation and meaning in the world, is so powerful today. I'll be talking about what makes Barbie so strong today, and the strength of that with our conviction, confidence and where Barbie's evolving into the future. It'll be an interesting, fun narrative for people to hear the update on a pop culture icon they know so well."
As the name of the keynote implies, you can't talk about Barbie without talking about fashion, which is the theme of the three-day event at ExCeL in London. While the doll has been an influence in streetwear and haute couture, she has inspired another with #Barbiecore. In just weeks, people are wearing head-to-toe pink outfits with embellishment in tribute to the doll and uploading their pics to social media platforms like TikTok, where the hashtag has more than 19 million views. Mattel has embraced this trend – as the trend emerged, Mattel's Barbie website had a section dedicated to the movement.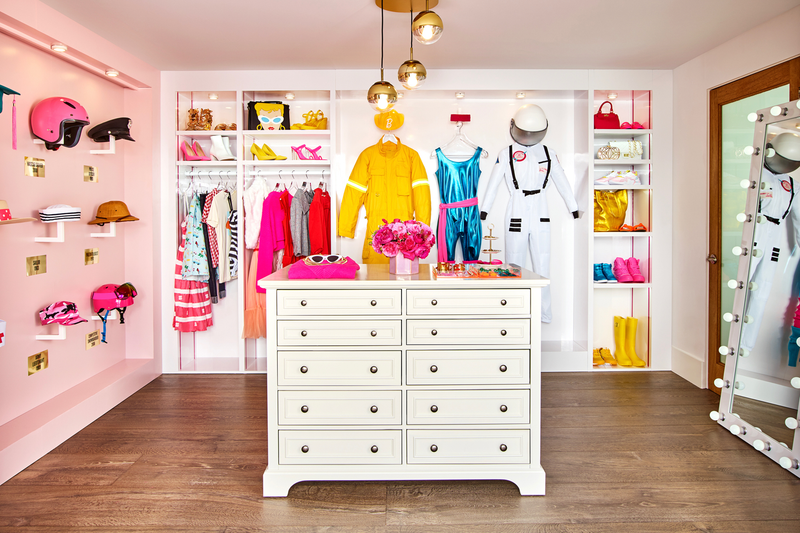 "Barbiecore, as it's being defined, is more than a trend," says Dickson. "It's what we believe – it's a movement. It stems from what Barbie signifies. The term Barbiecore is synonymous with the brand's empowerment and certainly is the honor of her keepsake name. Barbiecore's signature color, which is, of course, pink, it carries significant meaning. Pink is always in style. It's rewarding to see #Barbiecore rise, with the color and Barbie fueling as a cultural movement that expresses diversity, inclusivity, pride and empowerment. Barbie and pink is synonymous with our brand name with our brand name, we take a lot of pride in it, and we're celebrating it along with everybody else."
Part of the #Barbiecore acceleration stems from promotional photos released from the highly anticipated "Barbie" film, starring Margot Robbie and Ryan Gosling, in theaters in 2023. Dickson assures us that a consumer products rollout will be tied to the film.
"The excitement and the buildup to this movie is nothing short of epic," says Dickson. "I can't think of another brand that has created such anticipation. We have another year left to plan the right products, promotion, merchandising, retail partnerships, collaborations, festivities and experiences to bring the movie to life. We also take a lot of pride that the movie is a part of the Barbie narrative, and the brand has been around 60-plus years without a movie. The film will be an exciting pop-culture event and create incredible fanfare for our partners and consumers. We're looking forward to having inspiring merchandising statements at retail that include our licensing partners and our promotional partners in what will be a Barbie bonanza."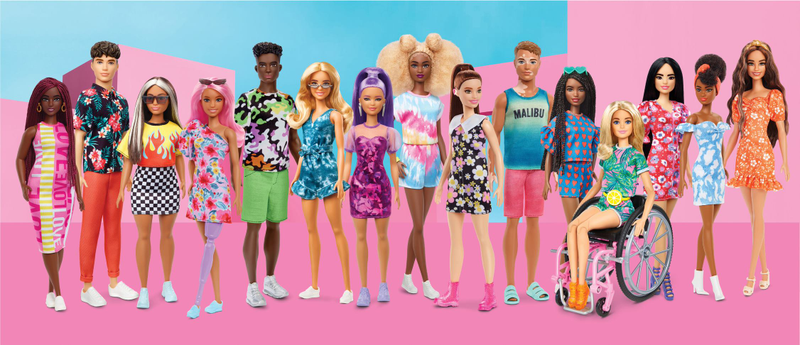 Part of Barbie's narrative is inclusivity. According to Dickson, there are 175 versions of Barbie in an array of body shapes and sizes, skin tones and hair textures. Barbie wears glasses, uses a wheelchair and has a prosthetic leg. More recently, a Barbie doll debuted with a behind-the-ear hearing aid. Now more than ever, people can see themselves in Barbie. "We start every one of our brand narratives with brand purpose," says Dickson. "In context, Barbie's purpose is to inspire the limitless opportunities of girls. What do we do? The world is full of products that peak quickly and fizzle out. Purpose-built brands, based on an idea bigger than the product itself, have staying power for generations. That is why Barbie stands out today not only as a fashion doll, but a doll that inspires the limitless potential of girls.
"Several years ago, we made the bold step of introducing body change and various choices that girls could have within the line of Barbie," continues Dickson. "They could find a Barbie doll with different body shapes and ethnicities. Today we take pride because we are the world's most diverse and inclusive doll brand. The reaction from consumers, parents and kids world-wide has been spectacular. Barbie is constantly evolving. Evolution makes a brand relevant; purpose makes a brand immortal."
Barbie continues to help amplify pioneers in its International Women, Sheroes, Inspiring Women and #ThankYouHeroes doll lines. Scientist,
, and makeup artist, Dame Pat McGrath, have been represented in the doll line, as well as women on the front lines during the COVID-19 pandemic. In her lifetime, Barbie has become a doctor, lawyer, firefighter and snowboarder – all her iterations are to inspire younger generations. "The campaigns around [the doll lines] are with the intent to show girls around the world that they can be inspired to do incredible things by women who have incredible experiences to share and, most importantly, inspire the next generation to believe they can be anything they want," says Dickson.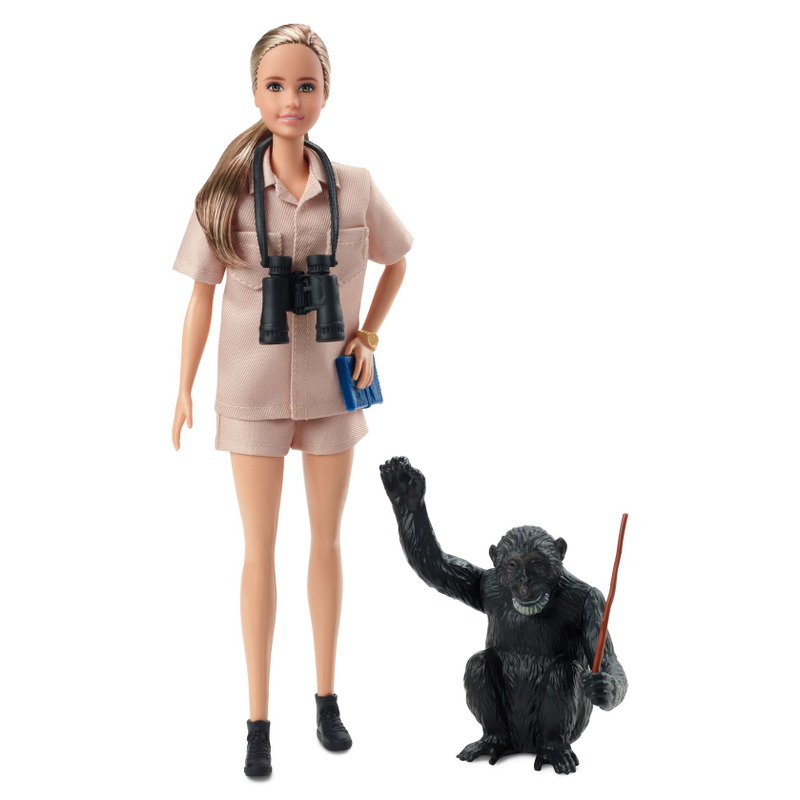 Mattel launched the Barbie Dream Gap project in 2018, a global initiative that provides girls the resources and support they need to continue believing in themselves. Since its launch, Barbie has raised significant funds for girl-empowerment organizations worldwide.
"It's been an incredibly rewarding experience, and in 2022, we're partnering with the Inspiring Girls International project that hopefully will continue to invest in different ways around the world to ensure that girls feel inspired and able to achieve everything that a boy can," says Dickson. "The studies that we continue to do with Cardiff University and other entities give us the insights to be able to share these with other companies that can get behind supporting the dream gap. While Barbie is leading the conversation and space, we welcome other companies that want to contribute and take part in solving these global, cultural issues."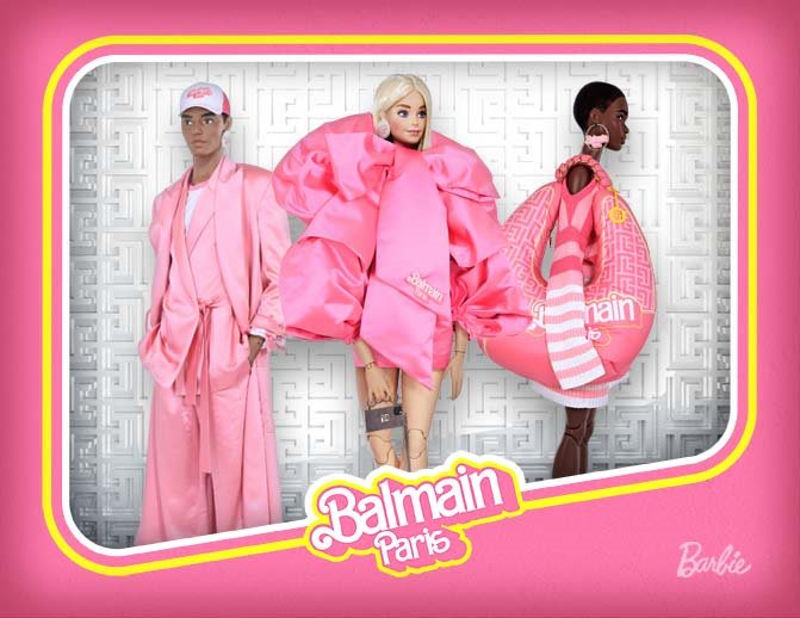 Barbie is a global brand and on the move. "World of Barbie," a location-based experience in collaboration with Kilburn Live, debuted in Toronto this year, with plans to tour North America and discussions to come to the U.K. in 2023 are underway. There is no place where Barbie's presence isn't felt. "Barbie has made her presence known in merchandising," adds Dickson. "At this juncture, it's not necessarily about where she hasn't been but is important in where she is. In that context, our current lineup of partners across multiple categories has great creative ingredients, style guides, marketing and materials to continue to extend Barbie in relevant ways in relevant categories for our audiences. Licensing can be incredibly productive, but if not managed properly could also be wirey. We recently announced the hire of Josh Silverman to join our team. He will be heading up the global consumer product business with extraordinary experience in the space. So we're expecting terrific new momentum. In a brand over six decades young, we believe the best days are ahead of us for our licensing community."
Read more about:
Subscribe and receive the latest news from the industry.
Join 62,000+ members. Yes, it's completely free.
You May Also Like
Loading..