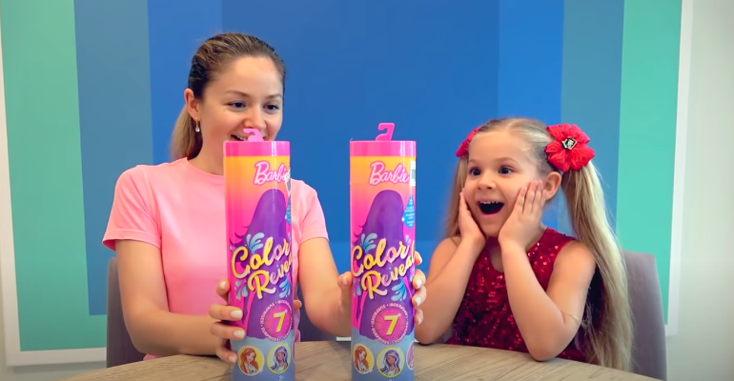 Pocket.watch has announced a new partnership with Diana from "Kids Diana Show" to expand into licensed products. The new brand, called Love Diana – the Princess of Play, will cover multiple categories.
License Global
chatted with Stone Newman, chief revenue officer, Pocket.watch, to learn more about this deal and where it's headed.
License Global:
Tell us more about your newest partnership with Diana from "Kids Diana Show" for "Love, Diana—The Princess of Play."
Newman:
"We're incredibly excited to introduce 'Love, Diana–The Princess of Play,' Pocket.watch's newest creator franchise that will meet girls everywhere they are. Similarly to how we took 'Ryan Toys Review' and expanded it into Ryan's World, a true global kids' franchise, we are taking 'Kids Diana Show' and introducing the new brand, Love, Diana. Pocket.watch will be expanding on 'Kids Diana Show's' massive scale of 4.4 billion monthly views and 123 million subscribers and introducing original content, new platforms like OTT and gaming and a robust consumer products line all under the Love, Diana brand. With the third-largest YouTube channel in the world as a launchpad, the magnetism of Diana's personality and universal brand position appealing to girls all over the world, Love, Diana will be the next big global franchise for girls. 
What
categories are you planning on expanding into with Diana? What licensees are already on board?
"At launch, the Love, Diana brand has a focused approach with nine licensees on board, in product categories that include role play/dress up, dolls, collectibles, beauty and bath, and hair accessories. The licensees are HeadStart, Just Play, Jerry Leigh, Far Out Toys, HER Accessories, TASTE Beauty, Franco Manufacturing, KidKraft and HiJinx. We are also extending the Love, Diana brand into mobile gaming. The game will feature a collection of fun mini-games bursting with personality, vibrant colors, and imagination that will empower kids to design their very own 'Princess of Play.'" 
What is your retail strategy for this new partnership?
"The 'Love, Diana' consumer product line is shaping up to be one of the largest consumer product launches ever for a YouTube creator brand. We are launching globally on three continents in fall 2020. We've already locked in the biggest retailers in those regions to carry the product line. For 2021, 'Love, Diana' will expand into broader consumer product categories, new channels, new retailers, new content and new countries. 
What about Diana made her a match for Pocket.watch?
"Pocket.watch created a new category of global kids franchises with Ryan's World. As leaders in this space, we are constantly mining for those creators who can carry a global franchise like Ryan, as it is a rare and special thing. Kids Diana Show has been on our radar for some time, as she has the similar scale and magnetism we saw in Ryan. Likewise, Pocket.watch was on Diana's family's radar, as they saw us as the only company that could do for them what we've done for other creators. When we connected, we knew we had the next superstar for girls. Diana, as the Princess of Play, encompasses the proven developmental benefits of pretend play and models the existing play patterns of girls this age. The brand represents imagination, playfulness, empowerment, creativity and friendship. So, we are going to do for Diana's fans what we did for Ryan's and create a kingdom." 
Is there anything else readers should know about this partnership?
"Pocket.watch's mission is to be everywhere that kids are. Love, Diana will be everywhere girls are. We want girls to be the princesses of their own kingdoms with Diana as their royal friend. Never has there been a better time in history to celebrate kids' imaginations. As kids all over the world are forced to create their own worlds of play at home, the Pocket.watch creators have been their playmates. Diana is the Princess of Play, and we are confident that the expanded kingdom Pocket.watch is creating will resonate with girls all over the world. The incredibly positive response to this launch from licensees and retailers reinforces our enthusiasm. The speed in which we can bring this to market is a testament to Pocket.watch's expertise and leadership position in the kids' entertainment industry." 
Read more about:
Subscribe and receive the latest news from the industry.
Join 62,000+ members. Yes, it's completely free.
You May Also Like
Loading..