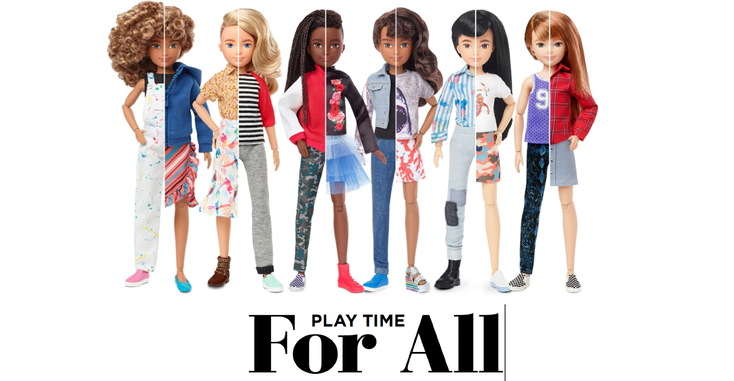 June is Pride month, an annual month-long celebration of the LGBTQ+ community and equality. Through the years, the way people talk about gender has fundamentally shifted. More people in younger demographics have reported seeing gender as a spectrum compared to the more black-and-white binary view of gender held by older generations. Today's Millennials and Gen Zers, in particular, have shown a more open-minded approach to the discussion compared to older generations.
According to a
, roughly five-in-10 Millennials said they believe forms or online profiles that ask about a person's gender should include options other than "man" or
"woman." That belief contrasts to the four-in-10 or fewer Gen Xers and older groups who agree with the sentiment. Millennials' views on gender also extend past forms and into the real world. About 25 percent of Millennials said in the Pew study that they know someone who prefers that others use gender-neutral pronouns to refer to them. Roughly
35 percent of the even younger demographic of Gen Zers reported knowing someone who preferred to use gender-neutral pronouns as well.
As more consumers begin to share expanded views on gender roles and dynamics, companies around the world are beginning to reassess how to market products and create new types of products. One particular industry seeing a dynamic shift in how it approaches the topic of gender in its merchandise is the toys vertical. Since toys can influence how children develop and interact with the world, the toy market can play a vital role in how families…
Read more about:
Subscribe and receive the latest news from the industry.
Join 62,000+ members. Yes, it's completely free.
You May Also Like
Loading..