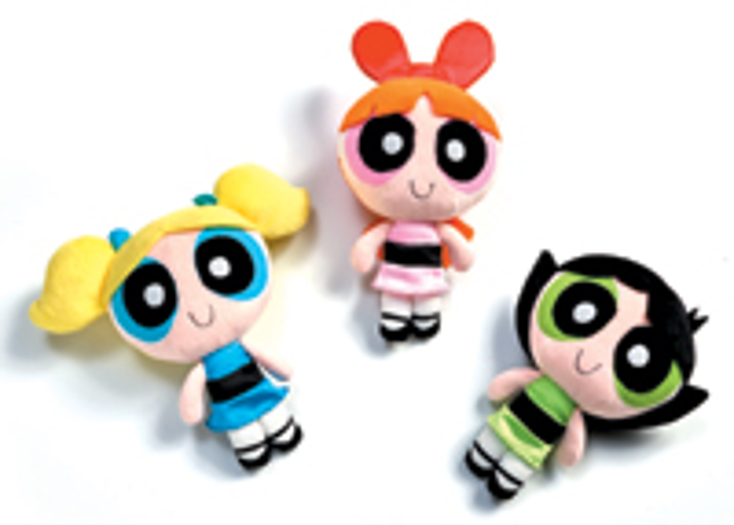 The international toy fairs tease the new games and merchandise kids will be lining up to play with in 2016.
Christmas comes again! Toy Fair season is again upon us, and with it comes a glimpse into the business that will shape the play patterns of children through 2016 and '17.
The events kicked off Jan. 9 in Hong Kong, China, at the Hong Kong Toys & Games Fair. The U.K.'s annual event, The Toy Fair, hosted by the British Toy and Hobby Association, launched Jan. 24, followed immediately by Spielwarenmesse, Nuremberg, Germany's annual event, Jan. 27-Feb. 1. The shows culminate with the Toy Industry's Association's New York show, Toy Fair, which last year saw steady traffic fill its more than 422,000-square-feet of exhibit space.
So what can you expect to see in the toy space this year? A lot of new and classic properties, that is for sure.
Emphasis on Girls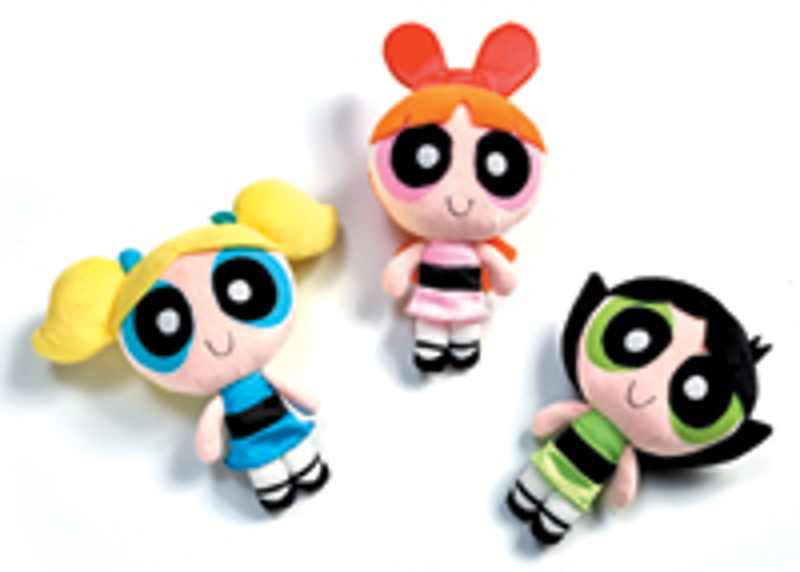 2016 may be called "The Year of Girls" as many toy companies are revisiting the demographic and bolstering their portfolios with properties that favor females.
Last year, Cartoon Network re-launched its "girl power"-centric TV series "The Powerpuff Girls," and in
2016, a comprehensive licensing program will roll out, led by global master toy partner Spin Master.
Product will hit shelves this fall and include plush, figures, play sets, dolls, role play and more.
Other licensees are also on board to support characters Blossom, Bubbles and Buttercup such as A&A Global, Cardinal Industries, Disguise, Funko, Pressman Toy and Toy Factory. Cardinal is a new partner for the brand and will launch a full range of puzzles based on the all-new series this fall, while Disguise will offer role play items and dress-up apparel and accessories. Funko will bring the characters to its popular Pop! vinyl figure range, and Pressman is debuting games and puzzles in North America. Lastly, A&A will take ownership of "Powerpuff" representation in vending machines with an array of product, and Toy Factory will manufacture plush, pillows, rubber balls, novelty hats and more for amusement venues.
Following in the heritage brand category is Care Bears, which will build on its nearly 35-year history by debuting all-new product this year.
Just Play is inked as the brand's master toy partner and will showcase brand-new merchandise in 2016 including the Glow-a-Lot Care Bears plush. Also tapped for the brand are Wonder Forge for games, Cra-Z-Art for arts and crafts and Montco Crafts for coloring kits and grab bags.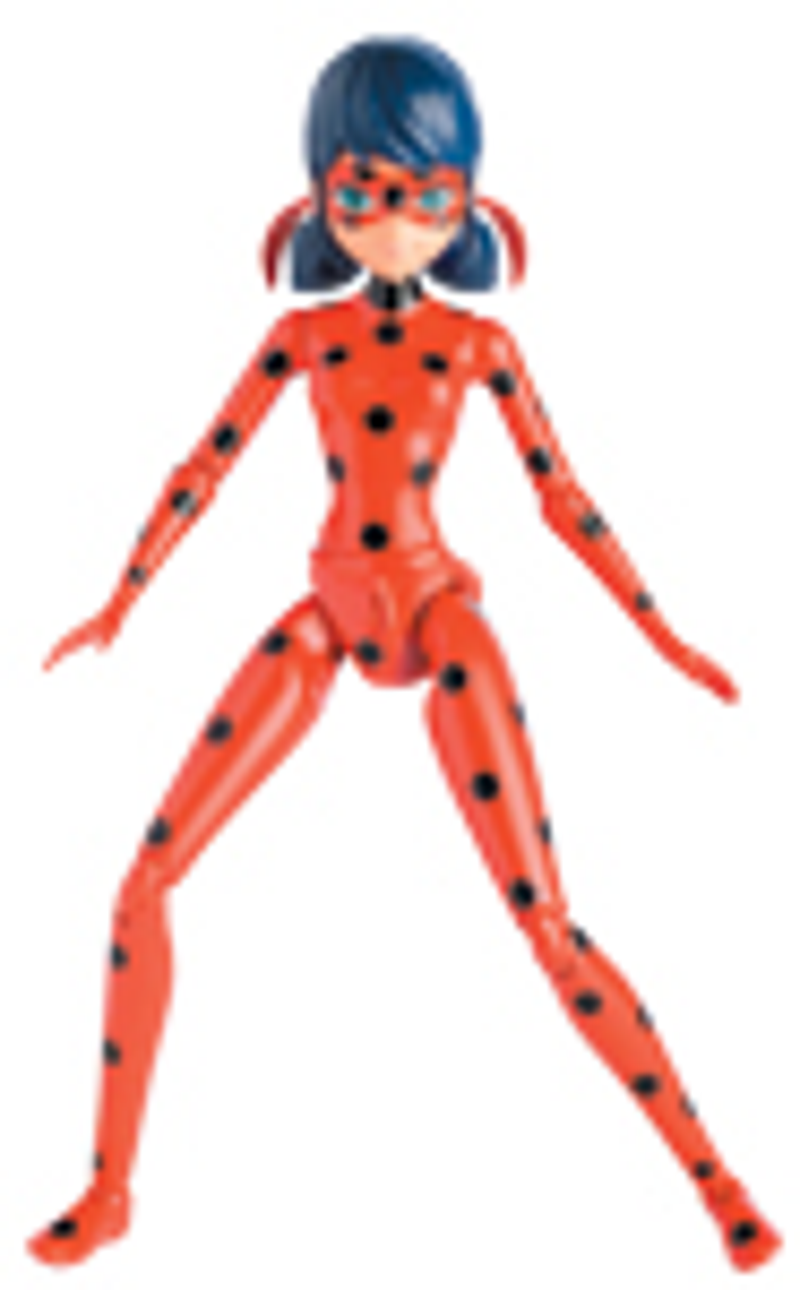 Warner Bros. Consumer Products, in partnership with Mattel, is bringing the super hero genre to girls in a big way in 2016 with the launch of its toy assortment. The new range of 12-inch action dolls and accessories supports the new, multi-platform property "DC Super Hero Girls," which launched entertainment via its dedicated website (
) last fall. (For more about this new property, see the feature "WBCP, DC Entertainment Get Their Cape On".)
MGA Entertainment is taking the girls' sector by storm with two brands–the all-new Project Mc2 and the re-imagined Bratz.
Project Mc2 empowers young girls to foster interests in science, technology, engineering, arts and math through innovative merchandise such as experiment kits that allow children to create usable items like perfume or invisible ink pens. Of course, the property is also backed by fashion-forward dolls, serving to offer every girl an avenue to play.
Other items in the range include Camryn's Wind-Up Pet Robot doll plus experiment pack that lets girls create their own robot using common household ingredients, or the Circuit Beats set, which teaches kids to complete an electrical circuit and make music out of almost any object.
MGA is also bringing its Bratz doll range back from hiatus. The new line of fashion dolls has an all-new look and message that says "It's good to be yourself; it's good to be a Bratz!"
The dolls' spring collection is taking on music festivals and offers the range of characters and accessories in fun new prints and assortments, including a Bratz Music Festival tent. There's also a sweets-inspired range on offer from MGA, which takes the dolls into themed fashion outfits and accessories that include items such as candy barrettes, earrings and bags and even a sweets-themed pet.
Bandai America is bringing a new, inspirational character to girls' world with the launch of the range of super hero figures in support of Zag Heroez' new CGI-animated TV series "Miraculous."
Bandai is the brand's master toy partner and is introducing a robust assortment of toys centered on aspirational play, transformation and friendship–all hallmarks of the new series. The complete line of toys will include action and fashion dolls, role play and plush.
The series premiered last fall on Nickelodeon in the U.S. and is rolling out globally this winter and spring in partnership with broadcasters such as Disney EMEA, TF1 France, ABC Australia and EBS Korea.
Also from Nickelodeon is a new range of girls' toys inspired by the preschool series "Shimmer & Shine."
Fisher-Price will debut several new items this fall including a "Shimmer & Shine" Magic Flying Carpet, Wish & Spin assortment and more.
And you can certainly expect all eyes to be toward Disney and Hasbro, as the two's new Princess doll partnership begins to play out in a real way this year.
Evergreens Still Going Strong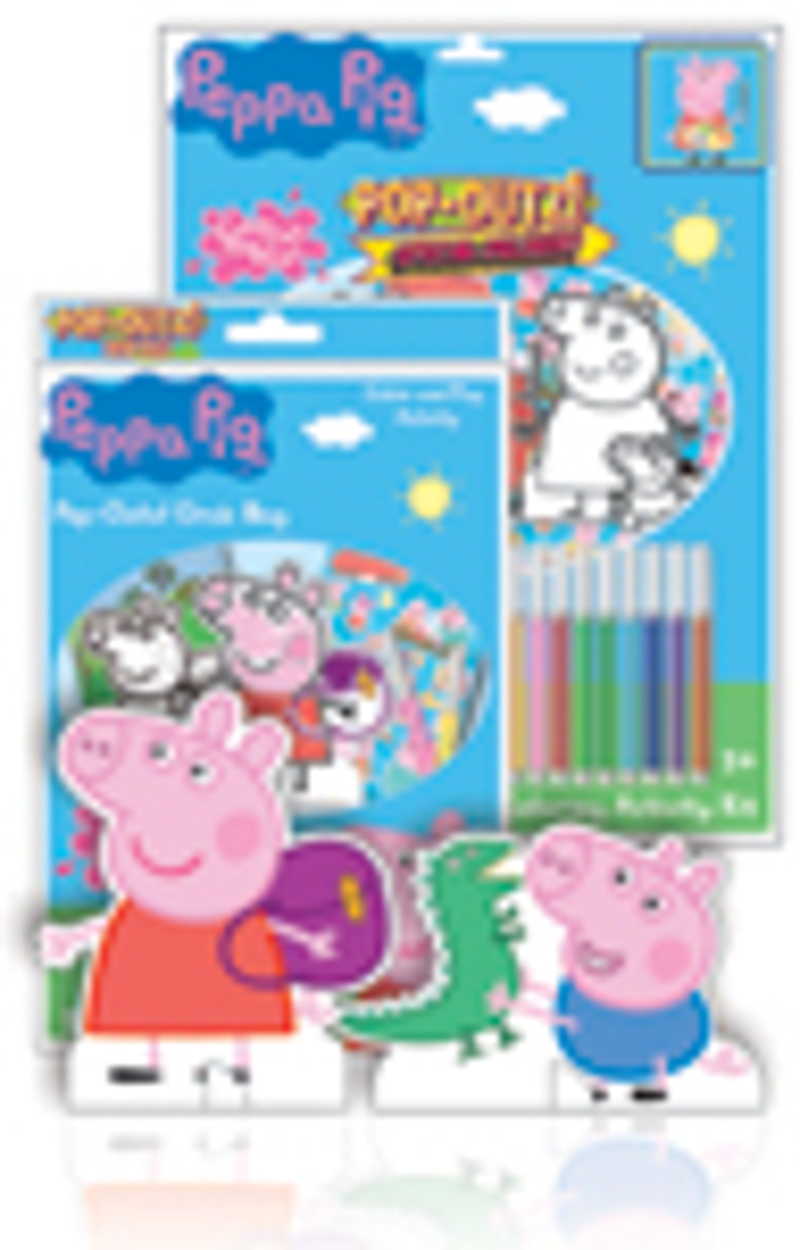 Hasbro's Play-Doh brand has been around since 1956, and the crafting IP shows no sign of fatigue in children's playrooms or on retailer's shelves.
In 2016, Hasbro will launch a new world of play with its Play-Doh Town range. The new collection includes the toy company's proprietary moldable mixture, but also integrates customizable figures and play sets that allow kids to build their own world and includes a firehouse, police officer, pet store and even an ice cream truck.
Entertainment One is continuing to build on the popularity of its evergreen "Peppa Pig" property, which in 2016 is hitting market with a new range of merchandise.
Master toy licensee Jazwares will debut a new collection of products including figures, plush, play sets and construction sets based on the "Peppa" brand. Stand outs from the range include the Muddy Puddles family pack of plush that snorts, a "Peppa Pig" treehouse and house construction set and collectible blind bag figures.
Other licensees for the brand include Parragon for publishing, Montco for arts and crafts and Kurt Adler for holiday ornaments and décor.
Raggedy Ann and Raggedy Andy dolls are returning to shelves, but this time with sound, thanks to licensee Aurora World. For the first time ever, the classic dolls will now be able to say phrases such as "I love you," all while dressed in their recognizable blue gingham and denim outfits.
Aurora will also bring a brand-new line of plush based on Hasbro's "My Little Pony Friendship is Magic" series, as well as launching a brand-new Hush Puppy line available in three different sizes.
Meanwhile, "Thomas & Friends" remains as strong as ever, and Ravensburger will bolster the ever-growing range of consumer products for the brand with a new Thomas the Tank Engine Counting Train 21-piece puzzle.
New Movies, New Merchandise
This summer, Universal Pictures and Illumination Entertainment will premiere the new animated feature
The Secret Life of Pets
, and in the run-up, the companies will unveil a first look at master toy partner Spin Master's line of products, which includes everything from traditional plush and figures to interactive and motorized toys. Universal Brand Development will also offer a sneak peek at New York Toy Fair at the full range of consumer products tied to the film across categories such as apparel, accessories, back-to-school, home, stationery and more.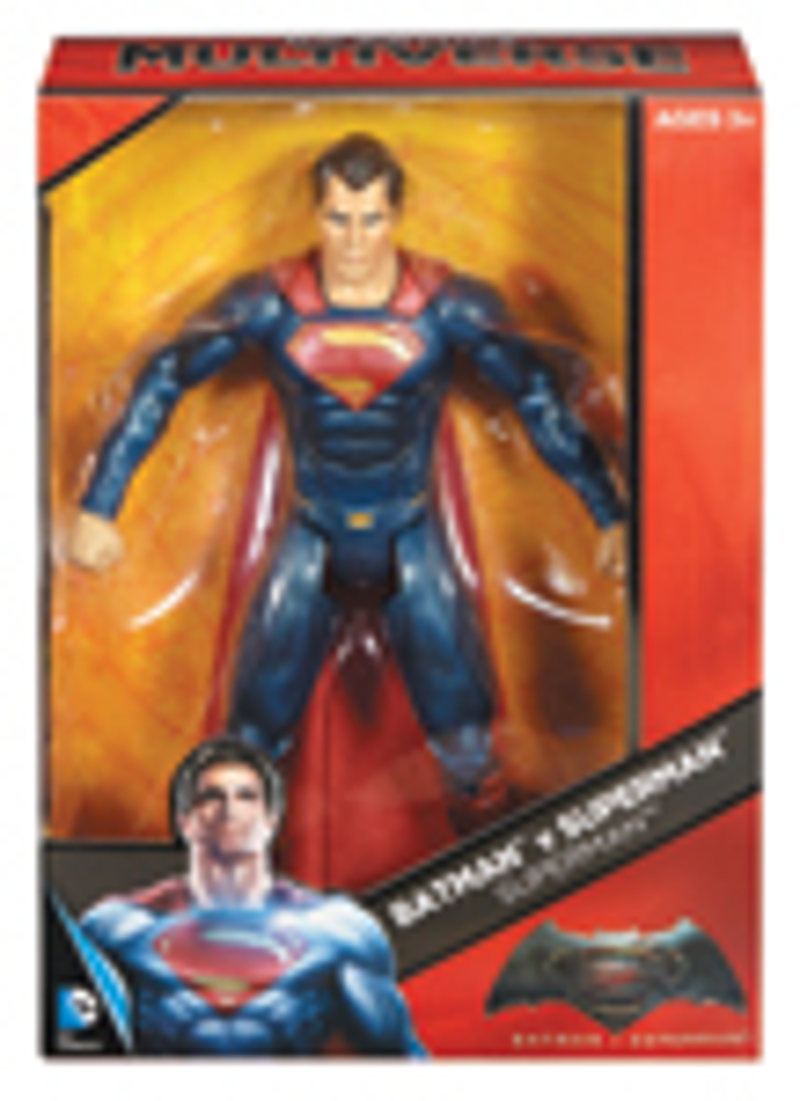 Mattel has been tapped as global master toy licensee and will helmthe program with a far-reaching toy range that includes action figures, vehicles, play sets and collectible figures that is anchored by the new Multiverse line.
Other licensees on board to support the film include The LEGO Group for construction sets, Rubie's Costume Co. for costumes and accessories for kids and adults, Funko for collectible figures, Thinkway Toys for role play, Jakks Pacific for collectible figures in two sizes, Tonner Dolls for fashion dolls, Bandai America for poseable figure model kits, Spin Master for remote control vehicles, Buffalo Games for puzzles and more.
The comprehensive licensing program will also include other categories such as apparel, accessories, stationery and publishing from best-in-class licensees.
And while not a new film from Warner Bros., the
Harry Potter
franchise continues to remain as relevant as ever thanks to new experiences such as Universal Studios Hollywood's soon-to-be revealed The Wizarding World of Harry Potter, as well as a forthcoming new film that builds on the universe,
Magical Beasts and Where to Find Them
.
For the now classic
Harry Potter
franchise, Funko has a new series of Pop! vinyl figures inspired by the property's characters including Harry Potter in his Triwizard uniform, Ron Weasley and Hermione Granger in Yule Ball apparel, Dobby the house elf, Sirius Black, Luna Lovegood, Draco Malfoy, a Dementor and more. The new line will be available in March, along with a collection of Funko x
Harry Potter
Pop! pens.
For the Boys
The new series "Yo-Kai Watch" hit TV screens last year, and Hasbro is continuing to build on the property's momentum with new products.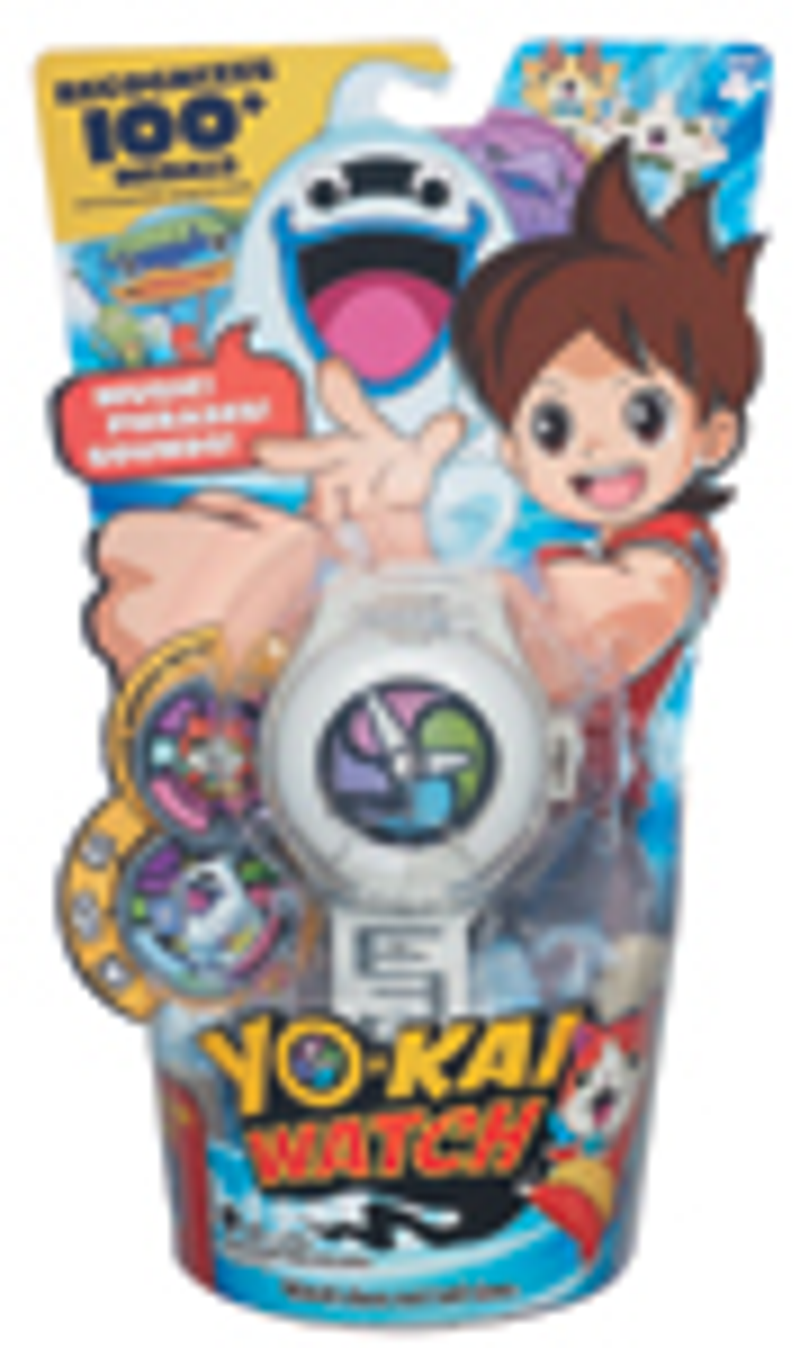 And what is a collectible product program without the collectibles themselves? Hasbro will also debut this spring a "Yo-Kai Watch" medal mystery bag assortment, as well as a medallion collection book.
For young boys (or just the general sport enthusiast), Playmobil is continuing its foray into licensed ranges, building on its already released NHL line and adding a new Porsche collection in the U.S., of which details have yet to be released.
The Playmobil NHL line will add to the "Original 6" assortment that debuted in 2015 and include new team goalies and players that can be matched with its existing NHL Hockey Arena play set. Additional play sets and accessories will hit market later this year and include figures inspired by teams such as the Ottawa Senators, Winnipeg Jets, Edmonton Oilers, Calgary Flames, Vancouver Canucks, Pittsburgh Penguins, Los Angeles Kings and more.
Nickelodeon is building its toy program for its hit series "Teenage Mutant Ninja Turtles" with a new collection of construction sets in partnership with Mega Bloks. The range, for children 5-years-old and up, will include sets such as the TMNT Party Wagon, Pizzeria Showdown and the Turtle Sewer Lair.
In the boys' preschool demographic, DreamWorks' is expanding its newest property "Dinotrux" globally thanks to a new broadcast agreement with streaming network Netflix. The property will now extend its range of toys from Mattel around the world with new SKUs sold at additional retailers. (Last year, "Dinotrux" was exclusive to Toys 'R' Us in the U.S.)
Discovery Consumer Products is growing its Animal Planet toy line with expansions within its ocean, land and dinosaur themes.
Licensee Smart Play is building on its 2015 product launch by adding new electronic toys and puzzles, while MasterPieces is adding new images to its Animal Planet wildlife fine art puzzle range. Also for Animal Planet is a new collection of Hatch 'Em Eggs from SCS Direct, which will now feature dinosaurs, safari, rainforest and sea creatures.
Discovery is also continuing to develop its relationship with Wild Republic for plush, debuting new designs in 2016. Wild Republic also provides Discovery's "Shark Week" range of plush based on the annual summer TV event.
Under the Discovery Kids banner are products from licensees DGL, NKOK, Journey North/Explore Scientific USA, Horizon Group and Merchsource. The new items will span multiple SKUs and include science kits, puzzles, multi-function solar kids, tech and interactive gadgets, optic products, toys and games.
Read more about:
Subscribe and receive the latest news from the industry.
Join 62,000+ members. Yes, it's completely free.
You May Also Like
Loading..