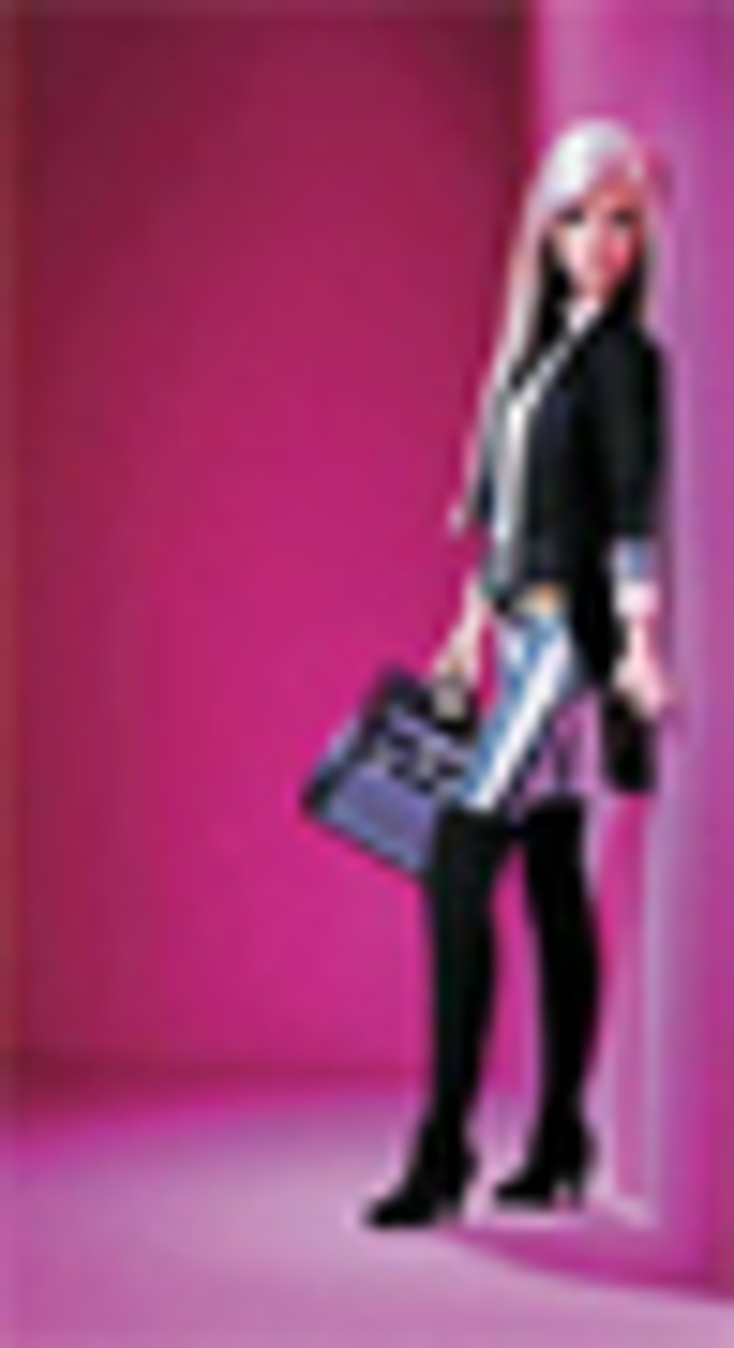 Mattel turns to the Internet, technology, and a new demographic to keep Barbie relevant, and those efforts are paying off.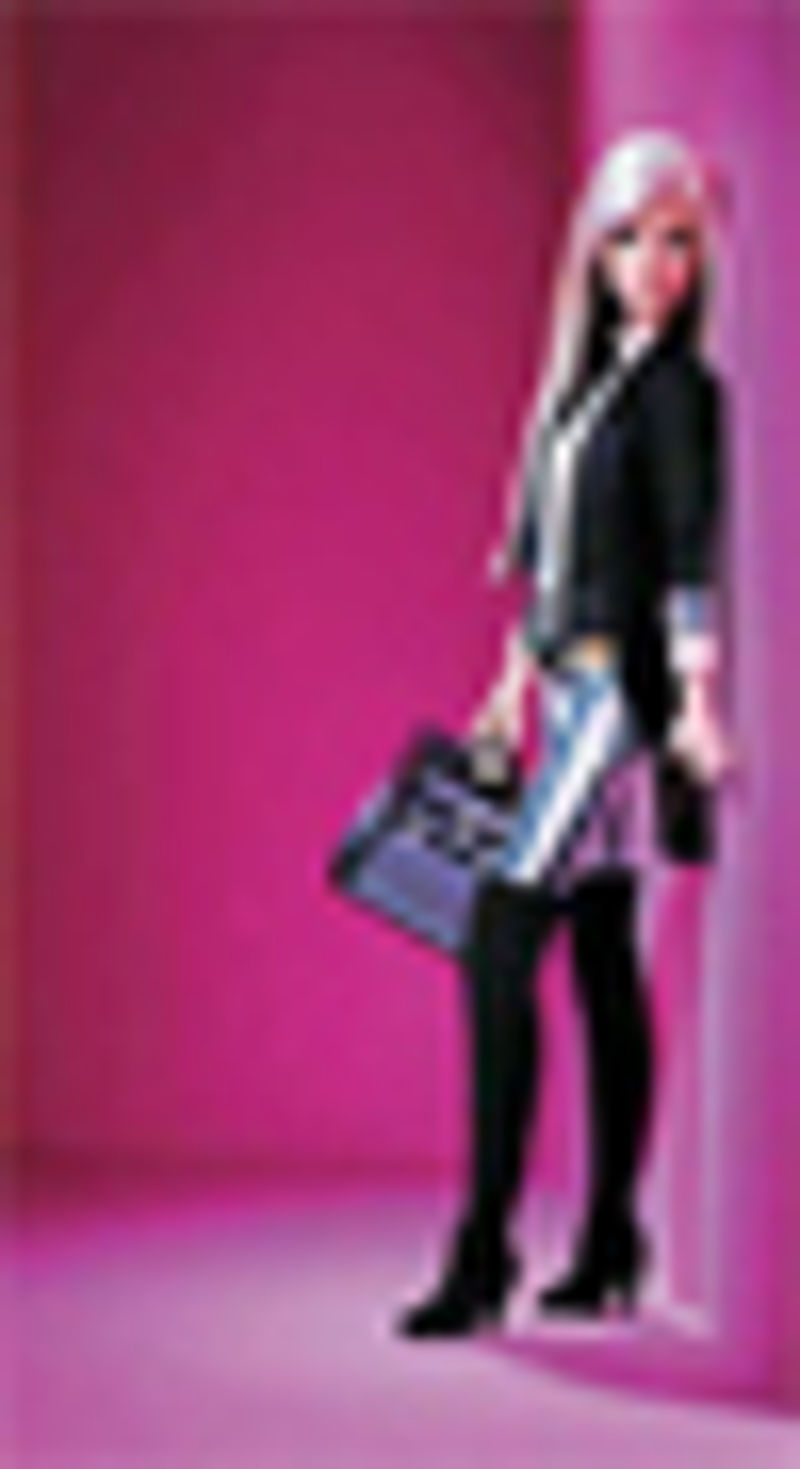 Despite her good looks, it must be difficult being Barbie: she's been a slave to fashion during her 40-plus years, suffers intense rivalry from her peers, and now has to come to grips with technology like MP3 players and social networking Web sites. At least she's embracing the 21st century and the global marketplace, ably assisted by Mattel, of course. The toy company is forging ahead with plans to keep the world's most popular doll fresh in the minds of young consumers who are distracted from traditional toys by the lure of computers and technology. After recent success with a range of licensed adult clothing, Mattel is also carrying out a global plan to target older consumers nostalgic for Barbie.
"Any brand that has the sustainability of Barbie comes with a wealth of marketing tools," says Richard Dickson, senior vice president, marketing, media and entertainment–worldwide Mattel brands. "The brand has expanded into various categories, many of which serve directly as marketing tools
for us." He should know, having been named one of the Top 10 Marketers of the Year by
Brandweek
magazine.
Cyberspace Barbie
As Mattel attempts to reclaim the girls lost in a sea of iPods, instant messaging, and computers, the Internet has become a key battleground. "In 2000 we extended into the online world with
Barbie.com
," explains Dickson. "It enabled us to study how traditional play patterns are changing as girls spend more and more time online and engaged in entertainment activities. We decided that the DNA of the Barbie brand, about allowing girls to dream and have aspirations, needed to follow girls into this new space."
Mattel is capitalizing on an obviously emerging market and further embracing the online space by creating a virtual, Barbie-branded world. Barbie Girls enables girls to chat, create characters, design rooms, shop, play games, send e-mails and watch videos online.
Barbiegirls.com
launched in April, targeting 7-to 12-year-old girls, and in July, Mattel will introduce a customizable Barbie MP3 player that will allow users to access additional material on the Barbie Girls site.
"
Barbie.com
acted as a great marketing tool rather than a direct revenue generator, as will Barbie Girls," says Dickson. "It's a new form of engagement with our consumers. This was once called alternative marketing, but it's quickly becoming the normal way to connect with kids.
"I see Barbie Girl as the next generation of fashion doll play, bringing together music, fashion, and an online community designed exclusively for girls," he adds. "It combines playing with new technology."
The online site will expand this fall to more than a dozen countries in five additional languages, including Spanish, French, Italian, German, and Portuguese.
An Older Demographic
Earlier this year, Mattel teamed up with MAC for Barbie's first collaboration with a cosmetics company. MAC earnestly embraced Mattel's doll brand and developed a Barbie Loves MAC cosmetic range, which launched globally this spring. Featuring vibrantly bright lipsticks, blushers, eye shadows, makeup bags, nail polishes, and eyeliners—each sporting the Barbie logo—the collection has gone into 150 stores worldwide, including such prestigious locations as Galeries Lafayette, Henri Bendel, and Harvey Nichols. It was MAC's best-selling spring program ever; Mattel even produced a limited-edition Barbie doll decked out in MAC products.
Apart from the revenue stream that came from sales, the partnership cemented Barbie as a relevant brand for adult women. "The MAC deal is part of a wider marketing program to attract women that grew up with Barbie," says Dickson. "She has developed into a feminine lifestyle brand—and not only in the context of little girls: She has graduated into a brand for women, too. Generations of girls have grown up with Barbie and some have maintained a relationship with the brand. This is something we have started to tap into."
It appears to make perfect sense. After all, most young girls' first experiences with makeup, hair, and fashion occurred while playing with their dolls.
The collaboration comes two years after the successful global launch of Barbie Luxe, a collection of adult clothing. Back then, the signs were clear for Mattel that there was an older demographic for which the Barbie brand was still relevant. When Dickson began looking at Barbie's previous adult business, he realized that the brand had a rich heritage with designers. It was restricted to collaborations with the actual doll though, having been dressed by around 60 designers in her history.
"Designers like Giorgio Armani, Versace, and Prada had worked with us, but similar relationships hadn't yet formed with real-world products," he says. "We started with apparel and accessories, co-branding with designers like Anna Sui for apparel, Tarina Tarantino for jewelry, and Judith Leiber for handbags. Barbie has one of the most recognized faces in the world, so it was natural to partner with MAC as we move into the adult beauty market." Dickson says Mattel has other similar deals in the pipeline.
International Growth
Dickson and his team are working hard to drive the Barbie brand globally. "We're finding the international market is outgrowing the U.S., which is logical," he says. "The success is down to three basic strategies: retail development, creative consistency, and product innovation." While Dickson admits Barbie's international business was underdeveloped for some time, the brand is now recognized globally, with sales in more than 150 countries. In Europe, the biggest markets are France, the UK, Germany, and Spain, with Eastern European countries like Poland and the Czech Republic emerging. Brazil is one of the top markets in the world for Barbie, growing so quickly that it will probably soon become the No. 1 country outside the U.S.
As well as steady growth in India, China, and Korea, Japan has been a very lucrative market. "When I went to Japan a few years ago to figure out how to extend the brand, I realized that it had a unique relationship with older girls that was more overt than anywhere else in the world," Dickson says. "They love the brand for its heritage and as an American fashion icon. Our vision was that if we brought the brand to life for that demographic first, we'd have a viable business and there would also be a halo effect to drive toy sales. We quickly developed an apparel and accessories range under the Barbie brand and opened up one concept shop featuring the product; the response was fantastic. Young Japanese women aged 18 to 24 went crazy for it. We've since expanded the collection into 30 stores and grown the product range. Now we're also in the kids' business over there, with 11 of our own stores."
Will there be more of these stand-alone stores? "Part of our strategic plan going forward," says Dickson, "is to extend this business model. In any market where they can sustain a retail environment with a complete Barbie experience across multiple product categories, we'll see an amazing increase in business. As we expand the number of product categories Barbie enters into, we'll see more retail concepts rolling out around the world."
In terms of developing Barbie's retail strategy more generally, Dickson concedes that the road is fraught with challenges, but if the brand is managed properly, there will always be consumer demand. "Retail by its very nature is always evolving, which brings both opportunities and challenges," he notes. "While we feel the pain of consolidation and other retail difficulties, there's also genuine growth to be had because consumers are still shopping, they still want merchandise. The question of how brand owners and retailers get together and create innovative programs that attract the consumer is the challenge of the day.
"There is a lot of activity around the direct-to-retail model at the moment and while some of it is healthy, I don't think it should be treated as a silver bullet. Just because a licensor does a deal with a retailer to go direct, it doesn't necessarily equate to a sustainable business. It's really up to owners of IP to make sure they keep the brand relevant in consumers' minds and create demand. Unless they do that, direct-to-retail deals don't really mean anything. We're doing well, but as with any marketing company we could always do better."
Dickson is convinced that by moving Barbie into innovative and relevant product categories, she has a bright future. "Barbie will continue to surprise the world with her innovative ways," he says. "She will continue to engage girls in new and exciting ways that will maintain her relevance, not only in a girls world, but for girls of all ages."
Subscribe and receive the latest news from the industry.
Join 62,000+ members. Yes, it's completely free.
You May Also Like
Loading..