MGAE's Isaac Larian: Beyond Dolls
MGAE's Isaac Larian: Beyond Dolls
This veteran toy executive, who founded MGA Entertainment in 1979 and built it into the largest private toy company in the world, discusses new strategies, new brands and, of course, licensing.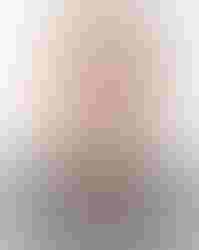 This veteran toy executive, who founded MGA Entertainment in 1979 and built it into the largest private toy company in the world, discusses new strategies, new brands and, of course, licensing.
What best describes the MGAE's business philosophy and strategic position in the marketplace?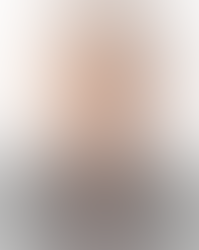 Isaac Larian, chief executive officer, MGA Entertainment
MGAE's business philosophy strives to create innovative toys that make childhood memorable. Since we are privately owned and operate more nimbly than other toy companies, we have the ability to quickly create toys identified from key pop culture trends that children love. Our larger competitors cannot beat us in speed-to-market. We also maintain the best and most creative designers in the toy industry.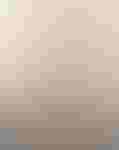 How has MGAE evolved over the past several years and what makes the company even better and stronger today?
We have made several key hires on the executive team to heighten our strategic planning capabilities and have strengthened our entertainment team. We are evolving from a toy company that makes supplemental entertainment content into an entertainment company that makes toys to enhance the full brand experience. We have several new brands unveiling later this year to prove that MGAE is no longer just another toy company.
What are some of the initiatives that have been the key drivers of growth over the past year or two?
While we still have a portfolio of very strong doll brands, Little Tikes is our growth engine. We have focused on making new Little Tikes products to set imaginations in motion, and parents are loving this direction. This brand continues to show very strong results, year-over-year.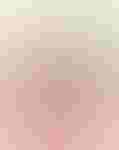 As play patterns continue to change, how is MGAE adapting and what are some recent examples?
MGAE's fall 2015 products will strongly demonstrate how well we understand play patterns. Our new product lines will emulate current trends including DIY play and STEAM- (science, technology, education, arts and math) based curriculum, and will be combined with immersive digital and entertainment content in order to maximize the creative play experience.
How important is brand licensing to the overall MGAE business?
Brand licensing is extremely important to the overall MGAE business. We have brands that parents and kids love. It is vital for our fans to expand the ways in which they can interact with our brands. What kid doesn't want a Cozy Coupe shirt and backpack to wear while riding around in his Cozy Coupe? What girl wouldn't love bedroom accessories to enhance her Lalaloopsy collection? Licensing allows us to enrich the brand experience, and if the consumer loves it, so do we.
Explain the current strategy for each brand and the key initiatives in brand licensing.
Little Tikes–The target audience for Little Tikes is parents of kids ages 0 to 10. We are seeking new partnerships with companies that can help us get kids involved in active and imaginative play.

Lalaloopsy–The target for Lalaloopsy is girls, ages 2 to 8, and their parents. We are seeking new partnerships with companies that create products that surprise and delight. Our themes for fall are "silly surprises" and "super silly party," so any product offerings should be able to expand upon those themes.

Project Mc2–The target for Project Mc2 is girls, ages 6 to 12, and their parents. A secondary audience is teachers. Partners should have products that are based on STEAM curriculum.

Bratz–The target for Bratz is girls ages 5 to 10 and ages 6 to 13 for licensing, along with their parents. Partners should have products that allow girls to express themselves via creative pursuits and fashion.
Identify some of MGAE's major retail partners?
Little Tikes–Amazon, Target, Walmart, Toys 'R' Us and Kmart.

Lalaloopsy–Amazon, Target, Walmart, Toys 'R' Us and Kmart.

Bratz–Target, Toys 'R' Us, Walmart and Argos.

Mc2–Amazon, Target, Walmart, Kmart and Toys 'R' Us.
What are among MGAE's most important licensing programs?
We have secured best-in-class global licensing partners across MGAE's key product categories for 2015/2016; MGAE is building momentum in licensing based on the retail response we anticipate for our new product lines that will be launching this summer. Little Tikes is our evergreen brand, and we have developed a plan to branch out into non-toy categories. Lalaloopsy will further expand into the preschool market.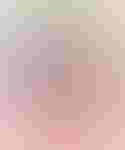 What has been MGAE's biggest challenge at retail and why?
Our biggest challenge is shelf space. A lot of our Little Tikes outdoor play items are quite large, so only retailers with proper space can stock them. E-commerce has helped solve this problem as far as generating sales, but it is ideal for retailers to display our products for consumers to see the items in person.
How has MGAE responded to the continued growth of e-commerce?
We have 100 percent embraced it. We have put programs in place to make sure all of the product information is correct and updated, and that dotcom retailers are carrying as many of our products as possible. We are extremely dedicated to optimizing the online consumer experience focusing on posting, images, video and copy to enhance the storytelling behind our products and brands.
What are MGAE's key growth initiatives for 2016 and beyond?
I can't reveal too much, but I will say that Little Tikes will be targeting a younger audience than ever before; Lalaloopsy will expand its international reach; Bratz will be better than ever before, with new lines and accessories that are emblematic of a new messaging platform; and Project Mc2 will launch cool new experiments.
What will be the role of brand licensing over the next two years?
Brand licensing will continue to help us spread awareness and engage consumers with our brands. It will help drive revenue as we expand our licensing efforts.
What are MGAE's plans for Bratz looking ahead to 2016?
Additional doll lines, the re-introduction of past characters, new digital content and more. That is all we can say for now, our lips are sealed.
Subscribe and receive the latest news from the industry Article
Join 62,000+ members. Yes, it's completely free.
You May Also Like
---