Licensed Toys Star on the Global Stage
Licensed Toys Star on the Global Stage
License Global explores the trends in the global toy market that are sure to impact both retail sales and how children will play in 2017.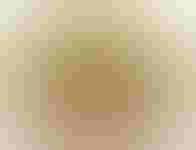 License Global explores the trends in the global toy market that are sure to impact both retail sales and how children will play in 2017.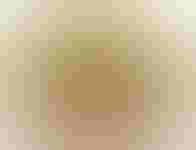 With toy fair season quickly approaching, and the holiday season already in full swing, it's appropriate to take a look at the worldwide toy trends both currently finding success at market and heading into 2017.
Kicking off the chain of trade shows is the Hong Kong Toys & Games Fair, set for Jan. 9-12; followed by the London Toy Fair, Jan. 24-26; and the Nuremberg Toy Fair, Feb. 1-6. Rounding out the major toy shows will be New York's International Toy Fair, Feb. 18-21.
The events highlight toys and games available for market, as well as pinpoint current trends in play, pop culture and business. License Global has predicted its top trends heading into toy fair season–which we'll certainly see on the show floors around the world in the year to come.
Possibly the biggest influence on global toy trends, both in past years and in those to come, is the world's No. 1 licensor, the Walt Disney Company, and with Rogue One: A Star Wars Story (the first standalone film in the franchise) hitting theaters this month, Star Wars-themed merchandise is sure to once again dominate retail shelves.
Disney Consumer Products and Interactive Media already celebrated the international roll out of Star Wars merchandise throughout the month of September with "Rogue Stories," a series of fan-made, stop-motion shorts starring key Rogue One toys from Hasbro, LEGO, Funko, Jakks Pacific, Mattel and Disney Store. Additionally, further into 2017, DCPI will re-engage with fans who have an affinity for characters such as Rey and BB-8 with a host of new products and experiences.
However, Star Wars isn't all that's in store for Disney in 2017. The company is expecting the Disney Princess brand to perform well in the toy category, in large part due to the upcoming live-action film Beauty and the Beast. In addition, Disney-Pixar will release the next installment to the Cars film franchise, Cars 3, which already has a robust product lineup in the works.

"Cars 3 offers the opportunity to lift already popular characters while introducing fans to new favorites across a suite of innovative and traditional play product categories," says Josh Silverman, executive vice president, global licensing, DCPI. "New advances in toy technology will help bring the characters to life like never before."
Rounding out DCPI's expansive 2017 lineup is Marvel Studios, which will continue to grow its expansive universe with two new movies–Guardians of the Galaxy Vol. 2 and Spider-Man: Homecoming. According to Silverman, DCPI is planning a strong merchandising program for Guardians of the Galaxy while Spider-Man's return to the big screen will provide a host of opportunities to extend the hero's story through toys as well as reinforce the brand's evergreen strength.
In addition to Disney-inspired toys, the industry can expect to see toys from a number of other studios that will be releasing content in 2017–including Lionsgate, Sony Pictures, Twentieth Century Fox and Warner Bros. Pictures, among others.
It's no secret that the industry will always see a strong connection between toys and content, and with a strong lineup of films and television series on deck for the new year there's sure to be a host of new content driving the industry's growth. However, as the Millennial generation continues to make its mark on the world, the category is starting to see a push for nostalgia-based toys, ranging from recreating old brands to reviving classic series.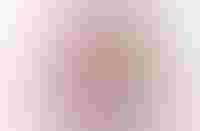 For example, Nickelodeon is garnering success with its '90s properties. Although the company is initially focusing on apparel for properties such as "Rugrats" and "Ren & Stimpy," it anticipates bringing the properties to toys and collectibles in the near future. Another classic Nickelodeon brand that will continue to perform well in the toy category is "Teenage Mutant Ninja Turtles."
Additionally, Cartoon Network will also tap into several of its classic brands in 2017, focusing on Spin Master's global toy launch for the rebooted "Powerpuff Girls" series as well as the global re-launch of "Ben 10."
However, content-based toys aren't the only things experiencing a resurgence due to Millennials. In a November report, The NPD Group saw a 9 percent year-over-year growth for the outdoor and sports categories and anticipates this category will only continue to grow.
"It's a big trend and we know that Millennial parents are looking to get outdoors more as well as get their kids outdoors and engaging in a healthier lifestyle," says Juli Lennett, senior vice president, U.S. industry toy analyst, The NPD Group. "I expect the healthy living trend will continue, and it will be important for companies to engage with this trend, and look for ways to do so even in the fall and winter months."
Building on trends from the past year, technology-based toys as well as collectibles will continue to remain popular. On the technology front, a host of toys will likely continue to be hot trends, including virtual reality concepts and toys-to-life games such as "LEGO Dimensions," which has added a host of brands in 2016 including Ghostbusters, "Adventure Time," Harry Potter and more; and Activision's "Skylanders." However, the technology category will also see more STEM-based toys focused on coding and other concepts.

Beyond tech-based toys, gaming and apps will also have an influence on the show floor, with brands such as "Minecraft" and "Animal Jam" expanding their digital presence to the physical world of play.
Furthermore, collectibles will likely continue to grow in 2017 as well. According to The NPD Group, the category was up 64 percent (or more than $220 million) through September compared to 2015, and approximately a quarter of that was tied to blind bags, which were estimated to have grown nearly 80 percent as of November.
In the past several years alone, Funko has been a major licensee for a host of companies and has helped shift this category from specialty shops into the mass market with retailers like Toys 'R' Us.
The category can be applied to a variety of brands, allowing collectibles to expand out of the children's toy aisle and tap into older generations with brands that may not typically be included in the toy sector such as "The Walking Dead," "Rick and Morty" and "Game of Thrones.
Subscribe and receive the latest news from the industry Article
Join 62,000+ members. Yes, it's completely free.
You May Also Like
---