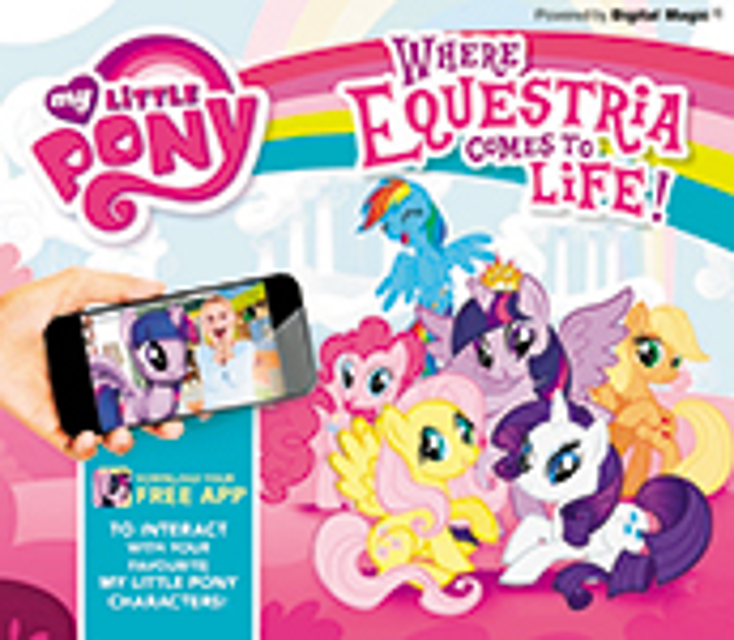 Hasbro is growing its publishing division through strategic new initiatives that place its most beloved brands in wholly new formats and inspired collaborations.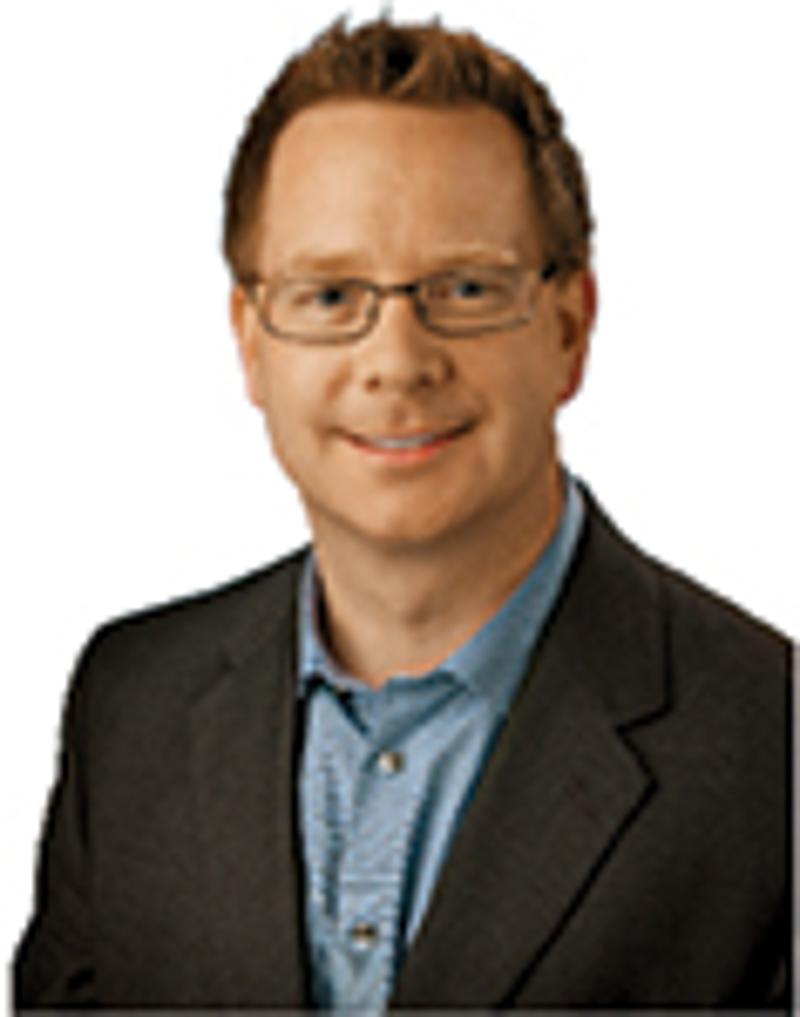 Michael Kelly, head, global publishing, Hasbro Consumer Products
Hasbro Consumer Products is focused on building its giant toy brands globally through great storytelling content, both on screen and in print.
"One of the things we champion is the importance of storytelling to bringing our brands to life," says Michael Kelly, head of global publishing, Hasbro Consumer Products. "We have a strong and robust story behind our brands, and publishing expands our franchises beyond the confines of television or movies by providing additional story lines for children to relate to and incorporate into their play.
"Kids may be watching 'My Little Pony' on TV and enjoying it, but our job is to give them insight into what our characters are up to in between episodes," he continues. "In markets where the brands don't have television exposure, publishing serves as a primary driver for creating a brand's storyline."
The publishing arm of Hasbro's business has been steadily growing for the past three years, but 2016 has been the biggest year yet for Hasbro's team.
"We're
making a big effort to expand globally by putting the right people in the right places and to tailor the message for our audience through storytelling designed with those specific markets in mind," says Kelly.
The company has successfully transitioned its business from a number of regional publishing businesses to a division with true global scope and dedicated publishing professionals and partners in all territories.
The biggest launch this year was for
Revolution
, a collaboration between IDW Publishing and Hasbro on a groundbreaking, five-part event series that brings Hasbro's Transformers, G.I. Joe, ROM, Micronauts, Action Man and M.A.S.K.: Mobile Armored Strike Kommand brands together into one comic universe.
Revolution
will build through a five-part mini series between now and the end of November. This initiative is building up Hasbro's comic book universe, which will continue to grow with new content in the coming years.
"This is really epic in its proportions and ambitious to include so many brands in one comic book event for the first time," says Kelly. "The brands have such a rich history and all fit together so nicely. The five books in this event series will explore and build out the new comic universe."
The publishing will roll out through November.
The launch also sets the stage for the brands to appear in various groupings throughout regular comic book franchise issues.
"There will be a shift in storytelling that focuses on all these characters living in the same universe and they will all come back together for major publishing events but will also have opportunities to have smaller guest appearances and team-ups in individual books," says Kelly.
It's also an opportunity for Hasbro to re-introduce its Micronauts and M.A.S.K. brands, which haven't been in the mainstream market since the 1980s, to a new generation of fans.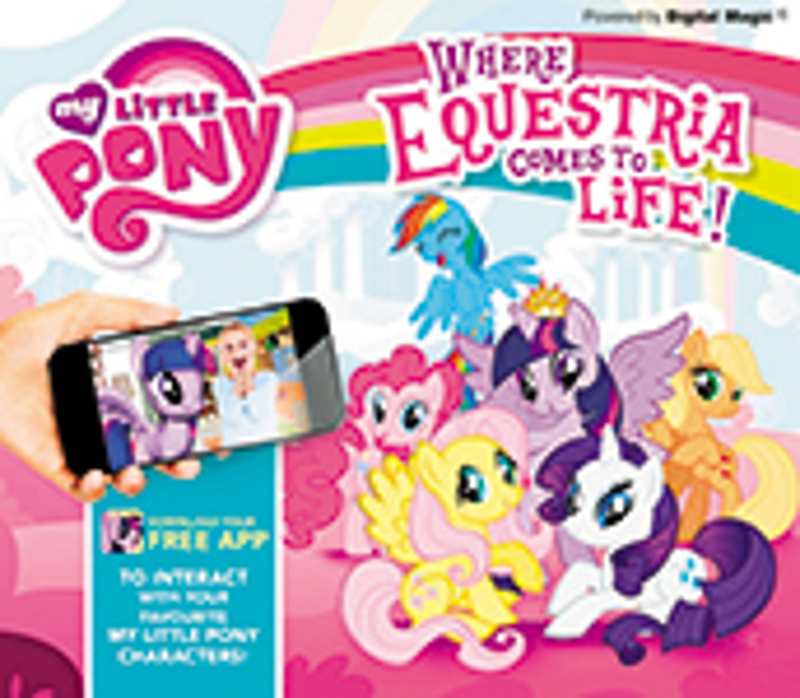 All characters have a "technological sci-fi base," says Kelly, that sets them apart from other franchises in this space.
"For fans, these characters have an aspirational quality, so the message is that you don't have to come from another planet or have some fantastic thing happen to you to be a hero. These are humans who, through a strong commitment and educational training, have become heroes. They are unique among this readership and they have huge appeal. Our first reviews for the book were great, so we're confident we are doing it right," he says.
Hasbro's global publishing team is also focused on widening the appeal of its other brands, from Monopoly and Clue to Tonka and Play-Doh.
Over the past 18 months, Hasbro's publishing growth has been particularly strong in China.
"China was an underserved market and we've had a huge success story with My Little Pony and Transformers," says Kelly.
Storybook and magazine publishing partner Children's Fun and additional partners such as Guokr (comic books) are looking at new ways to grow the business in the region.
Hasbro is working with licensees on several augmented reality books as well including Carlton Books for guide books in the U.S., U.K. and China, and Devar Publishing for coloring and activity books in Russia, which will bring coloring, activity books and guide books to life through augmented reality functionality.
"Our coloring books with an AR component are already on shelves in Russia and will have significant penetration in the marketplace by the end of the year," says Kelly. "Kids like an opportunity to interpret and adapt characters and bring them to life in the way they have drawn them."
Augmented reality functionality will enable consumers to watch Transformers change from robot to vehicle.
Branded Play-Doh magazines created with partners Egmont and Panini have been growing across European and Middle Eastern markets, and additional magazines are set to launch in the U.K., France, Italy, Poland, GAS and Turkey.
"There's opportunity because of the nature of the play pattern of the brand. Play-Doh is growing in Europe and the U.S., and the interest in creativity and storytelling means we have a lot of opportunity to expand the Play-Doh brand through both traditional and digital publishing," says Kelly.
Hasbro has also had success in publishing ventures licensing its Clue board game in Europe.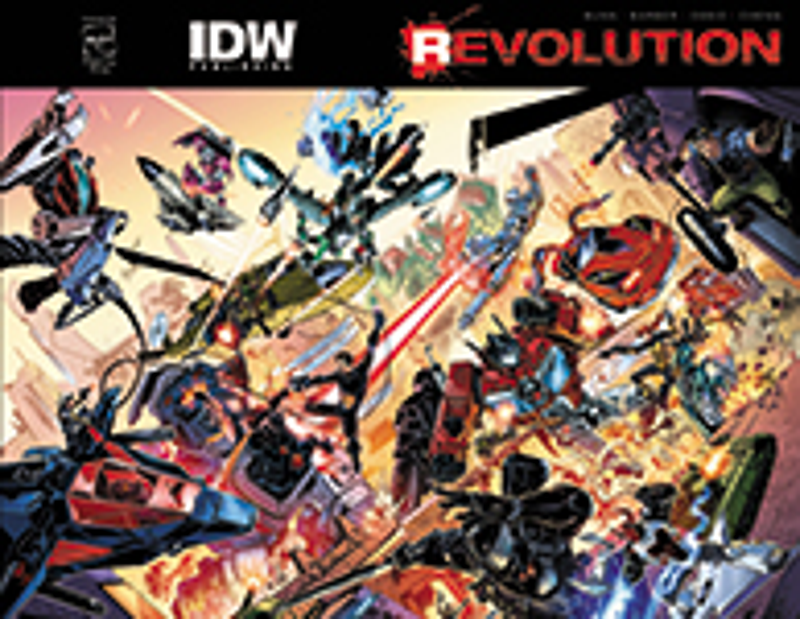 "Hachette in France came to us with a proposal for a series of junior novels based on our Clue board game. This has become one of our most successful series and is a great example of how storytelling can enhance the experience of a brand and can unlock some unexpected opportunities," says Kelly.
"Hasbro's Consumer Products publishing division covers almost every formant you can think of–from board books and bath books for children to junior novels, to storytelling for adult fans such as comics and novels," he adds. "Our fans span multiple generations, and we're constantly evaluating new, emerging trends to ensure our content engages fans on their favorite platforms."
Read more about:
Subscribe and receive the latest news from the industry.
Join 62,000+ members. Yes, it's completely free.
You May Also Like
Loading..