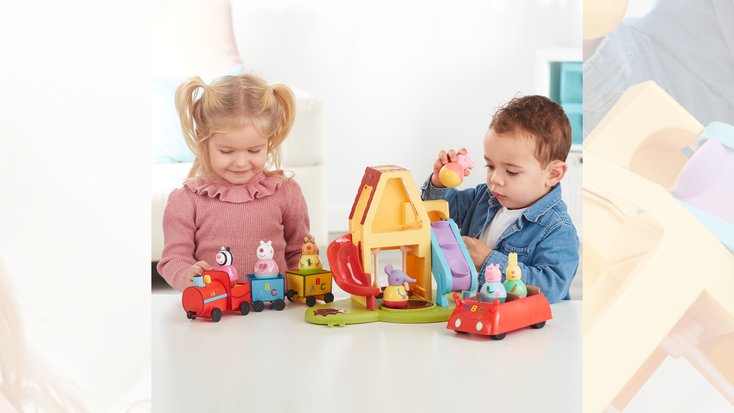 At A Glance
Hasbro execs highlight some of their biggest properties including My Little Pony and Transformers.

The company discusses new initiatives and big collaborations from the past year.

"Peppa Pig" has her 20th anniversary soon - here's how Hasbro's celebrating.
License Global sat down with
Sally Carnota, senior director, licensed consumer products, U.K. and Ireland, and Cat O'Brien, director of retail development, Europe and Asia, and learn about what's coming now and what we can look forward to next.
A Treasure Chest of IP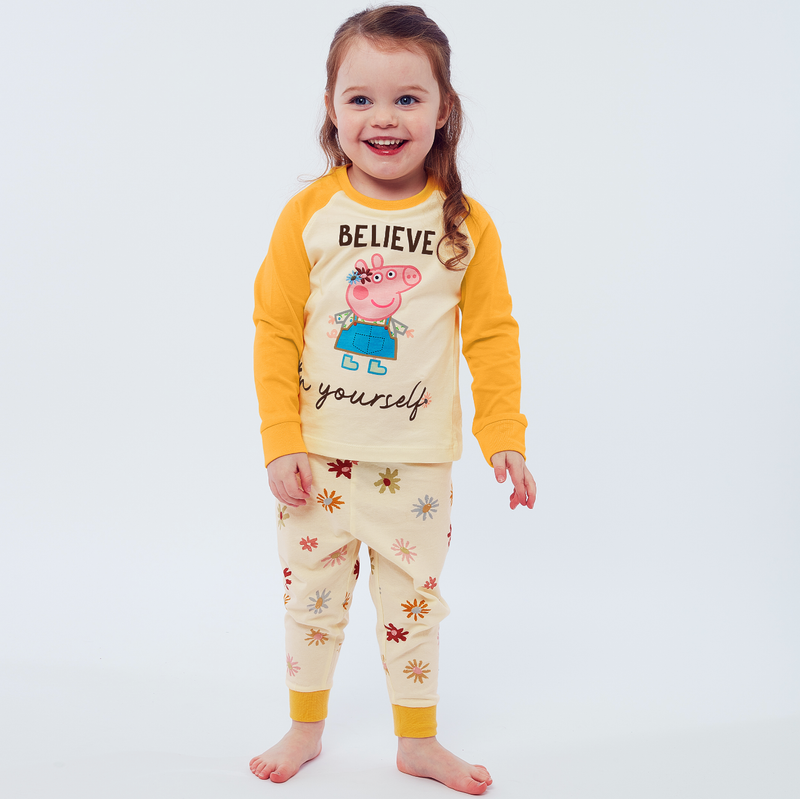 It's no secret, Hasbro has wealth of properties in its vast portfolio that chime with customers and retailers alike, all of which have true evergreen staying power. This year's assortments are no different.
"We are blessed with an absolutely huge portfolio of brands from infant through adult – all ages and all spaces between," says Carnota.
First up for the global play and entertainment company in 2022 is My Little Pony, which celebrates four decades of fabulosity next year.
"Next year,
will be 40 years young, which we are incredibly excited about," says Carnota. "We've got halo collaborations that we will be launching, which we'll be announcing further down the line. We can't really reference to them today, but lots of new, exciting
collaborations, product shares, expansions and retail partnerships [are planned that] we are looking forward to. 2023 is going to be a very special year for the brand."
Recent collaborations and partnerships for the brand include with DJ and producer
's Dim Mak for an o­fficial collection of retro-inspired apparel from the first generation of My Little Pony (1980s) and include characters such as Blossom, Butterscotch, Cotton Candy, Glory and Starshine.
Collectibles company Funko announced the premiere of highly collectible
s based on My Little Pony as well, proving that the brand has cache with varied age demographics.
Another heritage brand for Hasbro?
.
In November, Hasbro will debut Earth-Spark, its offering for boys, in the run up to the next installment of the Transformers live-action blockbuster, "Transformers: Rise of Beasts," which will hit theaters in 2023. Also in the pipeline for Transformers is an animated film for 2024.
For Transformers, everything from a live experience (Transformers: The Experience, which debuted in North America this summer and set to hit China later this year) is in play to fashion collaborations, food and beverage offerings and more.
"There's really something for everyone on that brand," says Carnota.
Other properties on highlight from Hasbro include Dungeons and Dragons, which too will be celebrated at movie theaters in 2023, and
.
"NERF is our non-entertainment, sports and active lifestyle brand," explains Carnota. "You can expect to see Murph, who is our-new character [mascot] coming through for NERF. We're going to be talking a lot about Murph [at Brand Licensing Europe]."
Celebrating a Pink Preschool Icon
2024 marks the 20th anniversary of pre-school animation "
," and the milestone is already taking shape for Hasbro. "Globally, in 2022, 'Peppa' was one the brands that rated highest on YouTube," says Carnota.
"Our content is performing incredibly well. In the U.K., 'Peppa' has amassed nine billion views to-date... kids are spending around 30 minutes watching 'Peppa.'"
Although the preschool brand originates in the U.K., the brand is a worldwide success, amassing viewership – and partners – from all corners of the globe because of the property's universal message that inspires confidence in children.
"Whether its Heinz Baked Beans or a vitamin, back-pack or fashion, 'Peppa' really is a brand that is all-consuming," explains Carnota. "Boys and girls wear it and live it. Peppa models the self-assuredness that children innately have within them – and that we want to bring out of them – all the time."
Retail that Sells Through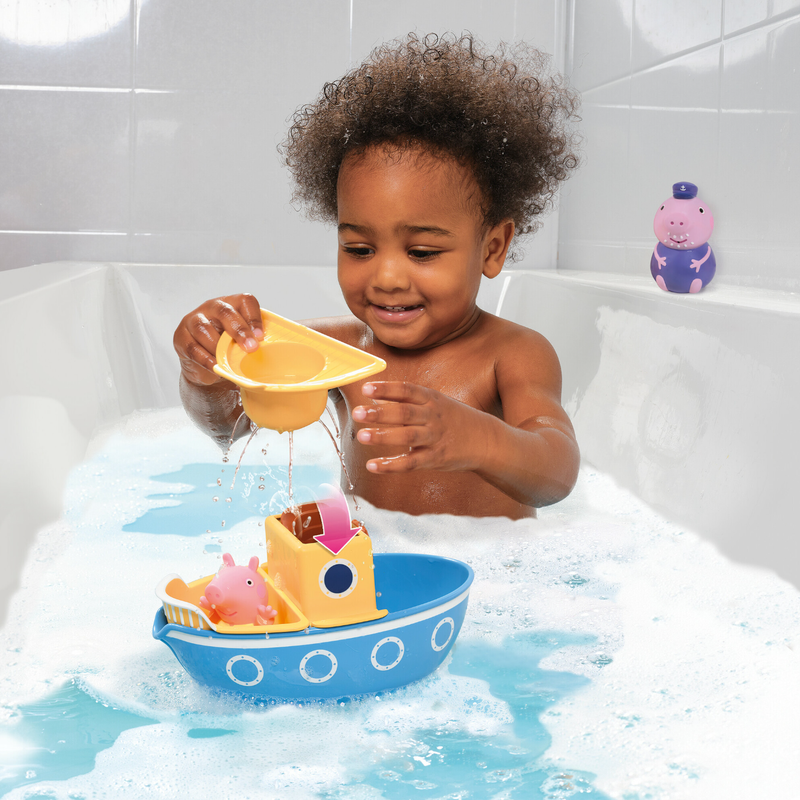 Finding new ways to inspire consumers year-on-year is no small feat, but Hasbro has a strategy for that, particularly for its 20-year-old "Peppa" brand.
"Keeping it fresh, relevant and engaging at retail is definitely a huge part of ['Peppa Pig's'] success," explains O'Brien. "Of course, it all starts with great products through our great partners, but also ensuring that our brands are easily accessible and at every touchpoint. We have worked very hard and have a strong strategy and placement across our omnichannel partners. We are always available when and where our consumer expects to find us."
Beyond widespread visibility, Hasbro believes activations are also a key strategy for retail success, putting great focus on fresh and compelling campaigns that are driven by annual themes, which allow for fresh year-on-year storytelling on shelf. Hasbro is additionally able to create bespoke offerings for retailers.
"Understanding what [strategic partner retailers] are looking for, what their strategic pillars are, where their growth strategies are and how our brand can work hand-in-hand is critical," says O'Brien.
It helps as well that "Peppa Pig" has a purpose-driven message ready-made, making the property a seamless integration with campaigns that are resonating with modern consumers. Campaigns such as around United Nations' World Oceans Day, which for a day in June reminds people of the major role the oceans play in everyday life, benefitted from a bespoke partnership with Hasbro and "Peppa" for in-store merchandise that was further supported by an educational platform and an ambassador program through CleanSea. Other programs to support reforestation, for example, have also proven to be key philanthropic endeavors that align well with "Peppa Pig's" brand ethos.
"Peppa" is also conscious of sustainability and leans into the theme for campaigns that further the movement for recycling, health and well-being, as well as giving back to the planet via umbrella programs such as Peppa Cares. "It's an area in which we know our consumers are looking, but also an area we are really excited to further progress with," says O'Brien. "Ensuring that our products are sustain-able, that our packaging is recyclable... all of those areas we will definitely lean further into," agrees Carnota.
'Peppa Pig' Around the World
"Peppa Pig" may have been born in the U.K., but her reach extends far beyond Great Britain.
"I would say that the U.K. is definitely a lead market with strong heritage," says O'Brien. "A key point to highlight is what we refer to often internally as our 'brand blueprint,' which is very much about activating not just great product, but bringing in live events, promotions and all spokes of the blueprint wheel to life. That is something you will see accelerated [for 'Peppa Pig'] as we go into 2023 and beyond, not just in the U.K., but across all the major markets. Peppa is an icon who means so much for so many. We've got a huge amount of content, music and many, many style guides that do not date. 'Peppa' is timeless, so it does allow us to reinvent, repurpose, refresh and make sure we are always keeping her fresh and relevant." Awareness around the globe for "Peppa Pig" is high, with the series in 180 markets.
The partner spread equally reflects that, with local and global licensees on board such as Character Options, Fashion U.K., Tomy, Seabrooks, BamBoo BamBoo on board. Retailers such as Tesco, ASDA, Argos and Amazon further support "Peppa."
'Peppa' Turns 20
As Hasbro looks ahead to 2024, anniversary activity for the brand will begin to heat up. Carnota says the company is planning to celebrate as only Hasbro knows how, with collaborations and programs already in the works. Conversations have begun with partners and retailers, but Carnota emphasizes that, as an organization, Hasbro is nimble in its approach, and likes to do things "differently," which could be a potential advantage for new partners.
"We're very open to flex in as we need to make it work for not only the brand, but our partners as well," says Carnota. "That's a very big piece for us right now and again how we have managed to keep this brand fresh and on-point for these 20 years."
Hasbro exhibited at
2022, which took place in London in September, showcasing a broad swath of properties, from Transformers to My Little Pony, NERF, "Peppa Pig" and more.
Read more about:
Subscribe and receive the latest news from the industry.
Join 62,000+ members. Yes, it's completely free.
You May Also Like
Loading..