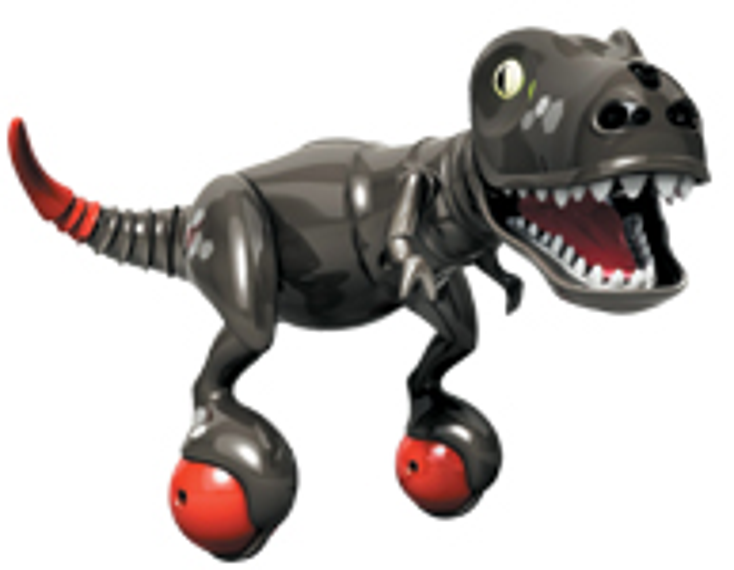 With digital devices now a daily presence in kids' lives and new innovations like 3D printing entering the mainstream, technology is driving the toy category.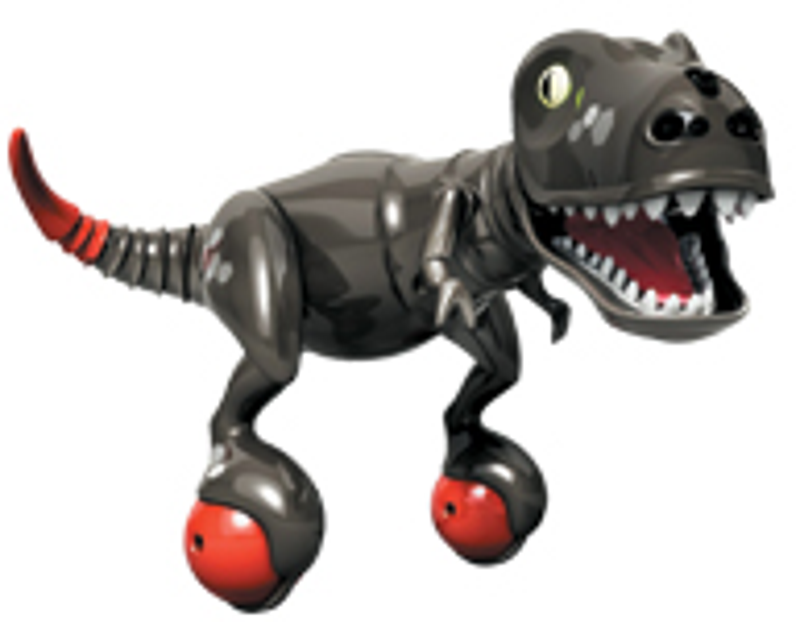 Among this new generation of tech-infused toys licensed brands continue to reign. In the U.S., retail sales of licensed toys grew 3 percent in 2013, representing 29 percent of brick-and-mortar sales and 23 percent of online sales, according to the NPD Group. NPD also reports that licensed toys sales have surged in Europe this year, increasing 10 percent and representing 27 percent of total sales.
This year, traditional
heavyweights continue to dominate wish lists. Among the hot brands are Disney's Frozen and Doc McStuffins, Mattel's Barbie and Hasbro's FurReal Friends for girls and Hasbro's Transformers and Nickelodeon's Paw Patrol and Teenage Mutant Ninja Turtles for boys. Evergreens such as Star Wars, Disney Princesses, Peppa Pig (in the U.K.), Marvel and My Little Pony also remain in high demand.
Regardless of the brand, in this digital age advanced features such as personalization and interactive capabilities are no longer nice-to-haves but necessities. Here are three tech-based trends that will drive the toy market in the coming year.
Gadgets Geared Toward Kids
The NPD Group reports that among U.S. households with children ages 2 to 12, 59 percent own a tablet and 71 percent own a smartphone. Even more telling, of the households with tablets, 84 percent use them to download child-specific content.
"Most households have electronics such as tablets, and in some cases children not only use these devices, they are the primary owners," says Juli Lennett, president, toys, the NPD Group. "The role of technology in children's lives cannot be overlooked, and parents recognize that while sometimes struggling with it."
Parents aren't the only ones to have recognized the trend. In the past year, a slew of kid-friendly tablets have flooded the market. Kids' tablets such as Fuhu's Nabi or the Kurio from Techno Source (a division of Li & Fung company LF Products) generally offer a kid-proof design with built-in parental controls, bumpers and waterproofing.
Taking this a step further, companies such as Cartoon Network, Nickelodeon and DreamWorks and retailers including Amazon and Toys 'R' Us are now offering their own proprietary tablets that come pre-loaded with brand-specific content.
These kinds of bespoke devices are a boon for content creators and retailers, giving them a direct line of ongoing communication with their youngest fans.
What started with companies that target slightly older children is also now entering the preschool market. In October, NBCUniversal's preschool network Sprout debuted its own kids' tablet. Meanwhile, Fuhu has teamed up with BabyFirst to develop a preschool TV series that features its Nabi tablet as an animated character.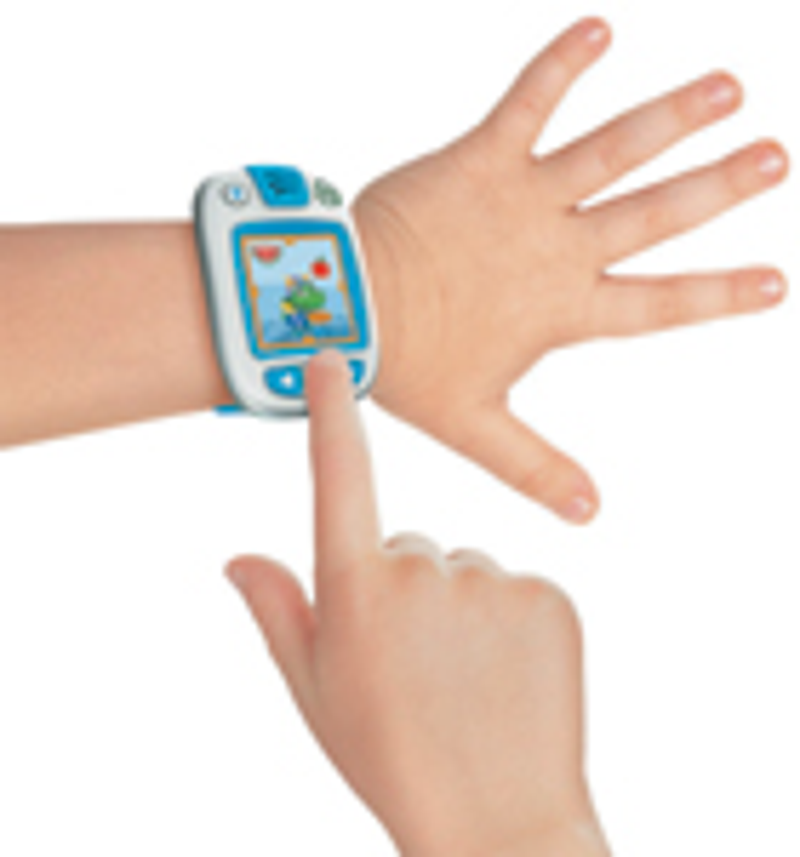 Techno Source unveiled a smartphone version of its Kurio tablet earlier this year. Long-time kids' device leader LeapFrog recently unveiled a new video game console for preschoolers, LeapTV, and earlier this year debuted the LeapBand, an activity tracker in the vein of similar adult devices FitBit and Jawbone.
With Apple introducing a smartwatch this year, it's likely that wearables such as the LeapBand and VTech's new Kidizoom Smartwatch will be the next big area of innovation for adults and kids alike.
Increasing Interactivity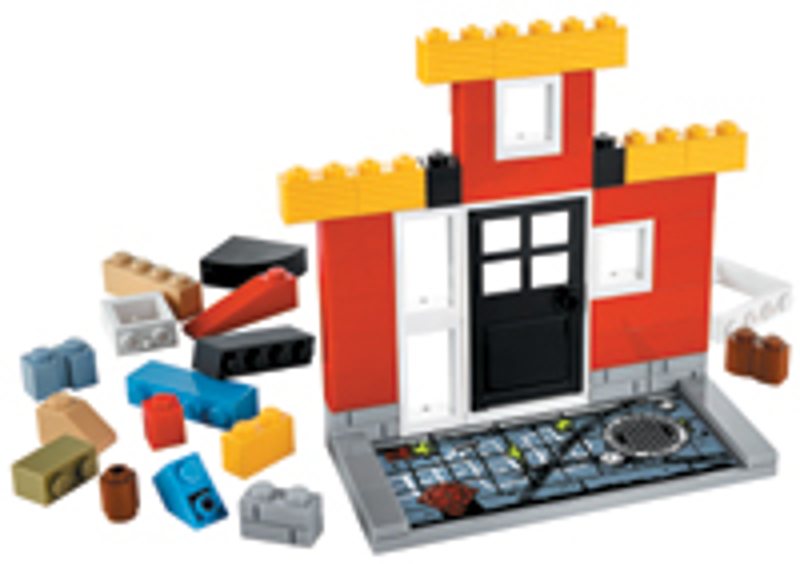 Since the introduction of Activision's Skylanders franchise, everyone is getting in on the toys-to-life movement. Disney, Nintendo, Hasbro and Fuhu have all created competing products, and now companies like LEGO and Anki are taking the trend a step further.
Anki's "Drive" racing game lets players control physical robot cars on a real-life track using a smartphone app. Users can even customize the look of their cars and make them faster via the app.
But perhaps the most innovative new product in the toys-to-life category is LEGO's Fusion line. Players create their own buildings using physical LEGO blocks and then bring them to life in a companion app where they can design and rule their own town.
Along those same lines, some of the most anticipated toys of the year are ones that can communicate with users.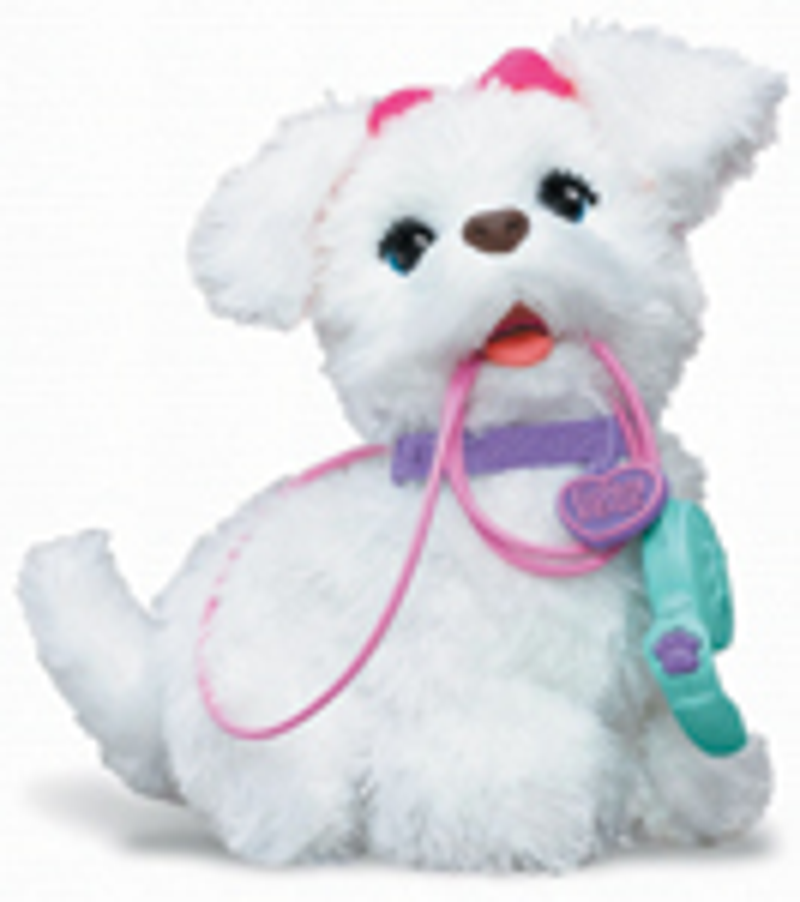 Spin Master, creator of the Flutterbye Fairy line of flying dolls, has added a similar gesture-controlled offering for boys, Zoomer Dino, which balances on two wheels. The feisty reptile moves, roars and burps and can even be "tamed" over time. WowWee's new MiP Robot offers a similar experience, with gesture-based controls and an immersive personality that changes based on its owner's actions.
Ever since Hasbro re-launched Furby last year, a whole new category of interactive pet toys has entered the field. Hasbro's new line of FurReal Friends pet toys–which includes a dog, panda, cat, pony and monkey–respond to their owner's voices, feature a variety of animal-specific behaviors and come with a companion app. Character Options' Little Live Pets line offers the same kind of experience with toy birds and butterflies that respond to touch.
And these toys are likely only the beginning of the interactivity revolution. Sesame Workshop is already looking to the future in a new partnership with ToyTalk to research products that incorporate speech recognition. The partners hope to develop speech-driven games and stories that incorporate interactive Sesame Street characters.
3D Printing in Action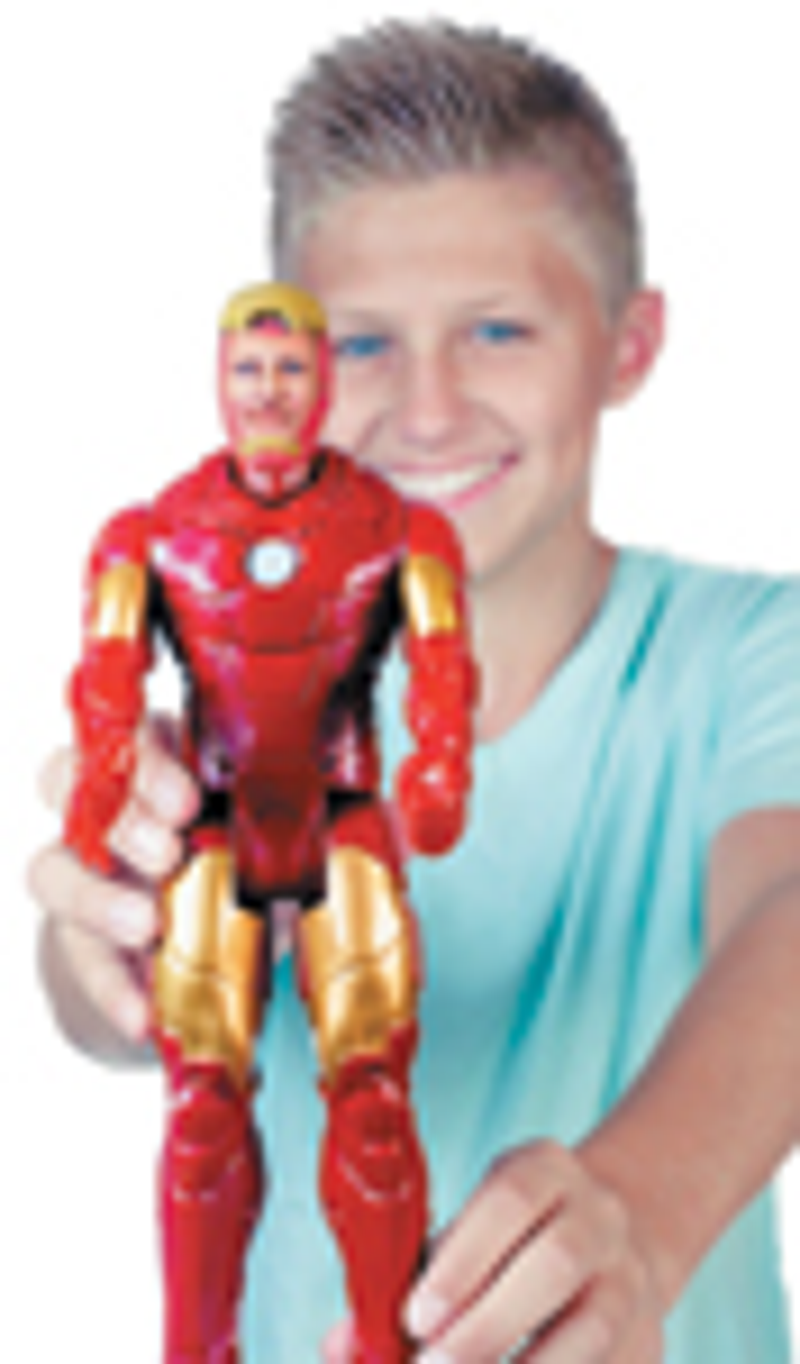 On the manufacturing side, the opportunity to quickly create toy prototypes is helping to speed up the development process. In fact, Toys for Bob (the creators of Activision's Skylanders franchise) recently told
Engadget
magazine that they use the technology to develop new characters. On-site 3D printers allow the designers to quickly and easily see what their 2D ideas will look like as toys, streamlining the creative process.
Of course, much of the excitement around 3D printing is the fact that it's not just for professionals. However, with the cost of the printers still somewhat prohibitive to individual ownership (the cheapest models hover around $1,000), a whole customized toys cottage industry is popping up.
Companies like MakerBot and Shapeways have created interfaces–apps, websites and in-store kiosks–that allow customers to create their own, customized toys, which are then shipped in a few weeks. Companies including Pretty Ugly and Hasbro are already testing the waters, making their brands available on these platforms for fans.
Hasbro in particular is jumping on the new technology. In July, the toy company launched an online marketplace in partnership with Shapeways–called 
–that will allow fans to create and sell their own 3D-printed creations based on Hasbro brands, the first being My Little Pony. Then in September, the company teamed with 3DPlusMe for an event at Walmart and Sam's Club locations across the U.S. that let fans create Captain America or Iron Man figures with their own face.
In another interesting application, independent U.K. doll brand Makies lets kids create their own completely customized fashion doll. The brand made its U.S. debut on Amazon in November.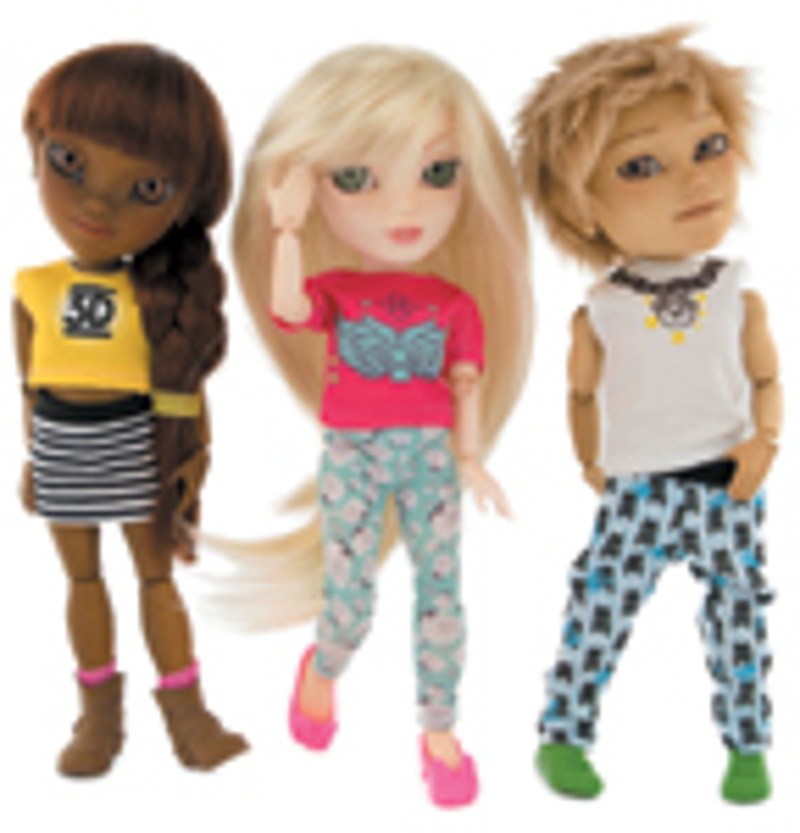 Retailers are also getting in the game, with both Target and Toys 'R' Us launching 3D printing initiatives. Target is testing out a program with Shapeways this holiday season to add a collection of charms, rings and ornaments created by the retailer's design team (available for customization of course) on Shapeways' website. And in late November, Toys 'R' Us debuted a pilot program with PieceMaker Technologies that will bring 3D printing kiosks to two of its stores in Pennsylvania and New Jersey. The PieceMaker kiosks allow shoppers to create custom products ranging from toys to wearables that take only 30 minutes to print in-store.
At this point, the opportunities seem endless. Another example? Changing Technologies announced last month that it will add replacement toy parts to the products available on its upcoming 3D printing portal, making it easier than ever before to fix or replace broken toys.
Everyone's playing around with the possibilities right now, but the real turning point for the toy industry will be the moment (probably in the not too distant future) when 3D printers become affordable for personal, in-home use.
Read more about:
Subscribe and receive the latest news from the industry.
Join 62,000+ members. Yes, it's completely free.
You May Also Like
Loading..