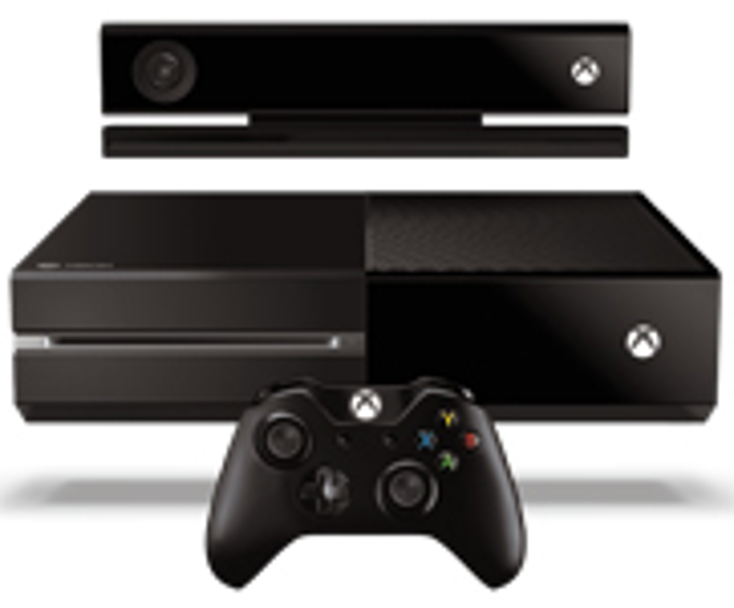 Kicking off toy fair season is the HKTDC Hong Kong Toys and Games Fair, set for Jan. 6-9. Hot on its heels is the U.K. Toy Fair, sponsored by the British Toy & Hobby Association. The event, which takes place at London's Olympia Jan. 21-23, brings together more than 220 exhibiting companies and toy brands under one roof. Rounding out the worldwide toy fairs is Germany's Spielwarenmesse International Toy Fair Nürnberg, which takes place in Nuremberg, Jan. 29-Feb. 3.
The events showcase toys and games available for market, and also identify new toy trends sure to be reflected on both the show floor and on retailers' shelves.
In 2014, digital properties and technologies in all its iterations are sure to find their way to mass and specialty retailers around the globe, and in a very big way.
According to the National Retail Federation, non-traditional items such as iPads are among the most popular holiday gifts for both girls and boys. And according to The NPD Group, Americans spent $3.4 billion on gaming content in Q3 (July through September), a 17 percent increase over the same period in 2012. NPD also notes that digital games and downloadable content spend grew by 35 percent year-over-year, totaling $1.72 billion in the same period.
The category has exponential growth capabilities, with markets widening all the time. In September, China lifted its 13-year ban on the sale of video game consoles (source:
The Hollywood Reporter
), opening up the territory for game developers. And with video game properties spawning consumer products and entertainment franchises, it's only logical that the properties will drive toy trends in the future.
New Gaming Consoles Hit the Market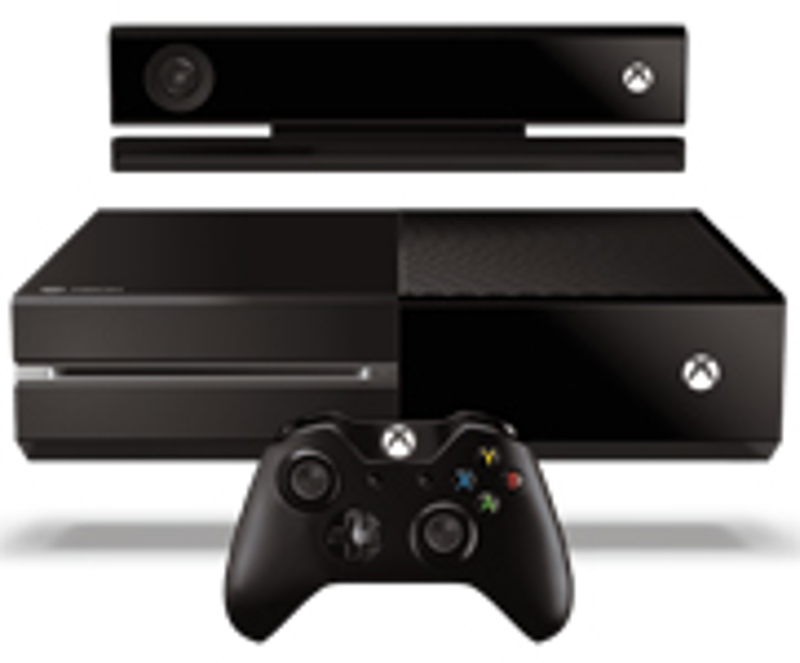 For video gamers, 2014 will most certainly be all about the new console launches and the accessories, games and, by extension, consumer products that accompany them. Both Microsoft and Sony have released new consoles in Q4, heralding in a new era of technical innovations for the home gamer.
Sony Computer Entertainment launched the PlayStation4 Nov. 15 in the U.S. and Canada to hungry masses. More than 1 million units sold-through during the first 24 hours of availability, indicating it as the most highly anticipated launch in recent history. PlayStation4 is innovative and groundbreaking, offering powerful graphics, speed, personalization and integrated social capabilities. Alongside its launch are multiple video games from publishers such as Ubisoft and 2K, along with curated apps such as Amazon Instant Video, Netflix, NBA Game Time and Hulu Plus, allowing users a gaming and system experience like never before.
Microsoft's Xbox One launched on Nov. 22 to 13 global markets and equally impressive numbers. The Xbox One boasts more than 1.6 GHZ CPU capabilities, advancements to the gaming controller, voice recognition technology and cloud interconnectivity. With games such as "Call of Duty: Ghosts," "Halo" and "FIFA 14" in its arsenal, the gaming system elevates the traditional console to an entirely new realm.
Both of these new systems bring to the table a platform from which properties can grow–giving users better graphics and higher quality games full of licensing opportunity, as well as a built-in, captive audience to market to.
Interactive Gaming: The Wave of the Future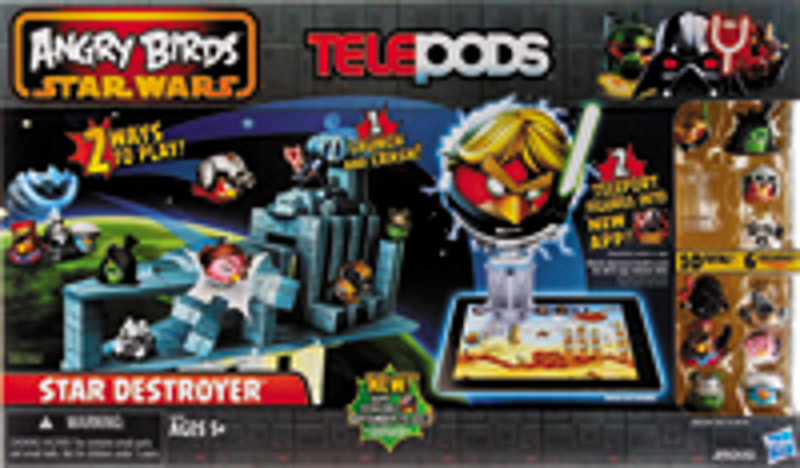 Already on the market are products that bridge the gaming and consumer product experience, such as Activision Publishing's Skylanders franchise, which brings physical toys to life within a video game. Its most recent game, "Skylanders Swap Force," is optimized for next-generation game systems and available now for Xbox One. To comply with the new advancements in console technology, Activision improved upon the game's graphics to deliver high-resolution images that bring to life the Skylanders toys with cinematic quality.
The franchise has been massively successful for Activision, earning more than $1 billion since its launch in 2011 and has landed itself a spot in the top five best-selling video games of the year. Now the franchise boasts three games and a cast of character figures, with more on the horizon.
Disney has introduced to the global market an all-new gaming universe that allows players to use real-world interactive figures and characters from the Walt Disney and Pixar Animation Studios franchises in a gaming setting. Users place the figures on the Disney Infinity base to activate original, story-driven game play based on films such as
Toy Story
,
Monsters University
,
Pirates of the Caribbean
and
Cars
, among others. The game play launched in August and is compatible across multiple gaming platforms, including traditional consoles, online, smart devices, tablets and mobile. Initially, Disney Infinity debuted with a range of 40 collectible interactive figures, play sets and power discs, with more to come as the platform evolves. Last month, Disney unveiled additional new characters along with a Frozen Toy Box pack and 20 more power discs.
Hasbro and Rovio have also paired to elevate the Angry Birds franchise with Telepods, a digital gaming platform that allows users to play with figures in the physical space and integrate them into the digital realm. The figures, which launched with the "Angry Birds Star Wars II" game in fall, surpassed sales of 1 million in under one month. Earlier this month, Rovio also launched another game compatible with Telepod technology–"Angry Birds Go!," a new app franchise that will feature further enhanced figures and play sets.
Apps are Here to Stay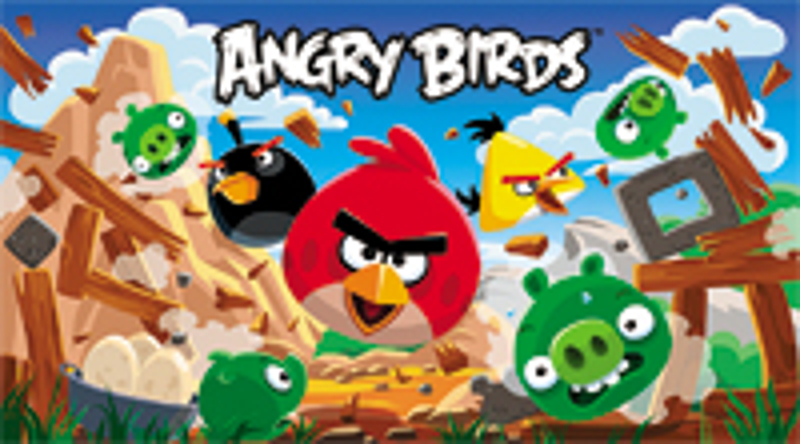 Debuting Dec. 20 in the U.K. and Ireland is the film version of the Moshi Monster phenomenon. Mind Candy, the entertainment company behind the interactive kids' online universe, and Universal Pictures Entertainment International have paired to release the animated feature.
Moshi Monsters The Movie
, a co-production with animation studio Spider Eye, will take audiences all over the Moshi world, from Main Street to the peak of Sillimanjaro.
Mind Candy debuted the online Moshi world to the U.K. in 2008. Since, the property has expanded to more than 150 global territories and spawned a consumer product program with extensions in publishing, games and toys. Its
Moshi Monsters
magazine is the No. 1 kid's monthly in the U.K., and the Nintendo DS game "Moshi Monsters: Moshlings Zoo" held the top spot on the Nintendo DS chart for 23 consecutive weeks.
Coming in 2016 is the highly anticipated big screen adaptation of the Angry Birds franchise. From Rovio Entertainment, the upcoming film has locked down its directors (animation veterans Fergal Reilly and Clay Kaytis) and screenwriter (John Vitti–"King of the Hill," "The Office" and "The Larry Sanders Show") for the 3D, CG-animated film based on the app. The popular digital game has steadily remained the No. 1 paid app of all time since its 2009 debut, and has spawned multiple versions (including the runaway hits "Angry Birds Star Wars" and "Angry Birds Star Wars II" in connection with Lucasfilm), publishing, a weekly animated in-app series ("Angry Birds Toons") and a licensing program that includes best-in-class partners such as Hasbro.
Warner Bros. is in negotiations to bring the endless runner app "Temple Run" to movie theaters, in partnership with Harry Potter producer David Heyman. The game, developed and published by Imangi Studios, released in 2011 and already has a burgeoning consumer product program that spans apparel, publishing, digital comics and card and board games. The game has received more than 170 million downloads over its lifetime. The movie has yet to secure a release date, but the plot is loosely conceived, centering on an explorer who steals an idol from a temple and incurs the wrath of demonic forces.
On the small screen side, many apps are making the leap to longer-form entertainment content, as well.
Jim Henson's Chatter Zoo is one such property, and targets preschoolers. The property premiered with an appisode in August, and launched a mobile entertainment and learning app simultaneously. "Jim Henson's Chatter Zoo" taps into kids' innate desire to play teacher and allows children to engage with the show's characters through singing, dancing, clapping and pointing.
The app was created by The Jim Henson Company in partnership with Mindshapes, and is collaborating with Sassy for infant development toys and plush.
Technological advances, both in the hardware we use and the way we play, will most certainly dominate the toy landscape moving forward. Whether it be in more traditional forms such as classic video games played on space age consoles, or through interactive properties and the Internet, there's no denying the future is here.
Read more about:
Subscribe and receive the latest news from the industry.
Join 62,000+ members. Yes, it's completely free.
You May Also Like
Loading..