Games Workshop on the Expanding Universe of 'Warhammer'
Games Workshop on the Expanding Universe of 'Warhammer'
License Global speaks with Jon Gillard, executive vice president, global licensing, Games Workshop, to discuss the raft of launches bringing the vast world of "Warhammer" to life.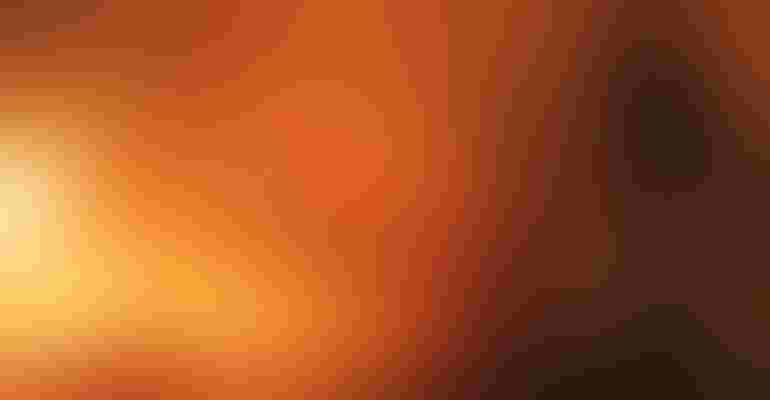 License Global: How is Games Workshop's new emphasis on content and entertainment going to change the game for the "Warhammer" universe?
Jon Gillard: There are millions of "Warhammer" fans worldwide. Some are actively engaged through the hobby angle. Some never got into that side or don't do it anymore, but read the books or play the video games. What they all have in common is a love of the IP and an incredible appetite for content based on it. It's been our long-held desire to serve that need, and doing it in entertainment formats is the next logical step.  
Also, we know there is a massive global audience for really cool, exciting sci-fi and fantasy, with great stories and characters in unique, distinctive and compelling settings. The "Warhammer" universe is unlike anything else in the world, and we've already got lots of experience doing this through our Black Library novels business, so we're excited to repeat this success through various entertainment projects.  
To ensure we're addressing both current and potential fans, we have developed a two-pronged approach. Firstly, there is already a lot of great fan content out there. Some of that is being brought in-house to sit alongside other internally generated animation projects. All this content will be aimed squarely at "Warhammer" fans and will provide levels of depth and nuance for this highly "Warhammer" savvy group. Secondly, in licensing, we will develop big content projects in partnership with companies worldwide that we expect to appeal to that broader audience that is less knowledgeable and will need more accessible offerings. I guess a similar comparison would be the difference between the sort of fans who read all "The Avengers" comics ever written and the broader group who only watch the movies. Of course, it's vital that all the content is authentic to the IP and that any larger-scale projects are still appealing to the core fans.   
This content strategy also enables us to build specific franchises within the wider IP and build licensing programs based on those interpretations. We are already applying this strategy to some of our video gaming IPs. For example, the highly anticipated game "Warhammer 40,000 Darktide" – releasing this year off the back of the hugely successful "Vermintide" games – which will have a host of associated licensed products and programs around it from launch.
What was your first foray into gaming, and how can players, audiences and licensees expect that gaming brand to grow?
We've been a gaming/miniatures company since the very beginning, "Warhammer," the tabletop game was originally released in 1983, and as one of the great seminal fantasy/sci-fi IPs, it has inspired a lot of what came after it but has always stayed unique and distinctive. Nowhere is this more true than in the video gaming space. Since the release of "Space Hulk" in 1993, we have seen enormous success with several best-selling games on PC and console, and increasingly mobile. The nature and sheer scale of the "Warhammer" universe is so huge, detailed and inherently created to give flexibility that video games have been an obvious way to explore them as well. We've created video games in genres as diverse as grand strategy world domination titles like "Total War: Warhammer" to more up close and personal action fests like "Vermintide" or "Space Marine."
Subscribe and receive the latest news from the industry Article
Join 62,000+ members. Yes, it's completely free.
You May Also Like
---