Evolving MGA
Evolving MGA
MGA Entertainment, known for its innovative toys, is growing in a big way, expanding its reach as it re-launches classic properties and delivers new brands.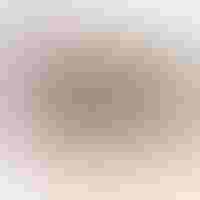 MGA Entertainment, known for its innovative toys, is growing in a big way, expanding its reach as it re-launches classic properties and delivers new brands.
MGA Entertainment, one of the world's largest private toy companies, has made a big impact on the toy industry in 2015 with several new product lines and the refresh of its blockbuster Bratz brand. Now the company is partnering with manufacturers and retailers to develop MGAE's newest collections beyond the toy aisle to become powerhouse properties in and of themselves.
"We are the largest private toy company in the world, and we're focused on strategically expanding our portfolio beyond toys to merchandise and licensing opportunities across a number of categories," says Bruce Morrison, executive vice president, global sales and licensing, MGAE. "We have a new team in place that can drive that growth and an amazing vertically integrated sales group with strong retailer relationships, so we are able to speak with one voice to retail."
Over its 35-year history, MGAE has built compelling and cutting-edge franchises. With European offices in the U.K. and the Netherlands, MGAE maintains a strong network of licensing agents and toy distributors around the world to manage the local business, remaining operationally nimble and ensuring its new collections are at the forefront of the retail industry and consumer conversations.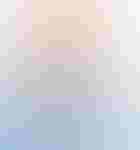 Bruce Morrison, executive vice president, global sales and licensing, MGA Entertainment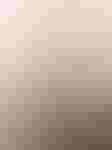 Juli Boylan, head of global licensing, MGA Entertainment
"There's certainly no lack of imagination, drive or ability from MGAE," says Juli Boylan, head of global licensing, MGAE. "The business philosophy strives to create innovative brands that become a memorable part of childhood."
With Boylan serving as global head of licensing; Andrew Laughton, managing director, U.K. and EMEA; Tina-Louise Foster managing the U.K. and Eire business; Justin McGiffin as senior director, licensing, EMEA; Diana Luna as senior director of licensing, ROW (rest of world); and Diane Goveia Gordon, managing director, MGAE Canada; the MGAE team has signed a number of new licensees for three of its key brands–Little Tikes, Bratz and its newest, Project Mc².
A classic brand of toys that set imaginations in motion, MGAE's Little Tikes brand gets preschoolers away from screen time and engages them in active play. Although Little Tikes is known for many of its iconic items such as its Cozy Coupe ride-on, it has made the transition to a lifestyle brand known for safety, durability and quality products. Little Tikes is in preliminary talks with key licensees and retailers to rollout a coordinated licensing effort across a number of product categories beginning next fall and into spring 2017.
Little Tikes most recent hit is the Lil' Ocean Explorers line, which launched in August.
"Little Tikes is all about active and imaginative play, and our new Lil' Ocean Explorers line encourages kids to get moving and helps to develop motor skills," says Morrison. "The toys have great appeal with moms, and the new toys are off to a great start. Since our brand resonates with moms, we think it's the perfect time to branch out into other categories that make sense for the Little Tikes brand such as apparel, accessories, footwear and home."
Party goods and children's toiletries are two other key areas of opportunity, says Morrison.
"We make beds, desks, tables and storage bins, but we haven't offered licensed bedding previously, so that's a natural opportunity as we launch the category in the U.K. in 2016 in partnership with Character World. We own the backyard space, and parents have given us their trust, so it's a natural extension for us to expand to other areas of the house," he continues.
Morrison also says that other key categories are essential to the brand, such as imaginative play. Palamon will be the licensee for Little Tikes costumes.
"Role play and dress-up is tied so closely with our branding," says Morrison. "Our partnership with Palamon is a great example of how they are able to play off our products and create a story, such as a chef costumes that work with our play kitchens."
"Little Tikes is such a trusted name among parents," says Boylan. "The brand's high recognition makes expansion into other categories a great fit."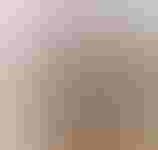 This summer, MGAE launched an exciting new line for girls, Project Mc², which aims to inspire girls that smart is the new cool and to leverage the growing STEAM (science, technology, engineering, arts and math) trend in the toy aisle. To ensure the line's success, MGAE took a holistic approach to the brand, launching merchandise and content at the same time.
"Although Project Mc² was conceived as a doll line, we saw a story behind it," says Morrison. "We debuted the brand as a Netflix original kid's series for kids that follows the four girls as they are recruited for a top-secret spy organization and use their innate talents to solve problems."
This new doll line launched with its own original live action series for tweens and struck a partnership with DreamWorks Animation's multi-channel network AwesomenessTV to provide short-form content via YouTube influencers. Each doll in the line comes with an experiment kit to further the STEAM learning goals. Experiments include creating lava lights, working volcanos, glow stick necklaces and blueprint skateboards.
MGAE sees the brand expanding beyond the toy aisle and into even broader product categories.
"We're working with several partners to take this brand into fashion and home products and have signed top manufacturers including Evy of California and Awake/Hybrid for fashion apparel, as well as AME for sleepwear. Berkshire will be handling headwear and hosiery, Accessory Innovations has all bags and backpacks, Sakar has signed for electronics and Franco Manufacturing will produce bedding for both Mc² and Bratz," says Boylan.
This summer, MGAE re-launched the Bratz fashion doll franchise with an exclusive pre-sale of its new collection at Toys 'R' Us in July. The brand has undergone a comprehensive overhaul since its original rollout 14-years ago, complete with a new brand theme–It's Good to be Yourself. It's Good to be a Bratz.
"Bratz is refreshed, confident and on-trend for a new generation of girls who simply want to have fun expressing their individual creativity," says Boylan.
To complement 2015's Bratz doll line, which includes the familiar characters Cloe, Yasmin, Sasha and Jade, MGAE has re-introduced a fan-favorite character, Raya, as part of the core five friends.
"There's so much white space in the girls' category but not a lot of newness, and these two brands–Bratz and Mc²–reach very different girls," says Morrison. "The Project Mc² line reaches a girl that has previously not been addressed in the doll aisle before, while the Bratz line is geared to more traditional fashion play. Retailers and licensees are loving the idea of reaching two very different demographics with separate and strong properties. That's something that is unique in this space."
Subscribe and receive the latest news from the industry Article
Join 62,000+ members. Yes, it's completely free.
You May Also Like
---