MipTV Program Picks
MipTV Program Picks
MipTV last month in Cannes featured a crop of new programming in kids animation that offers potential opportunities in licensing. WAYBALOORDF Kids/The Foundation 100x20Certainly the biggest

MipTV last month in Cannes featured a crop of new programming in kids animation that offers potential opportunities in licensing.
WAYBALOO
RDF Kids/The Foundation 100x20
Certainly the biggest kids' launch at MipTV, "Waybaloo," RDF Kids' preschool show for CBeebies focuses on children's emotions and features gentle creatures called piplings who live in the land of Nara. In each episode, children, known as cheebies in the show, join the piplings. It uses a mix of animation and live action. The series debuts on air this month. RDF already has signed Waybuloo to Mattel's Fisher Price as master toy licensee, Egmont as the master publisher and 2Entertain as the U.K. DVD distributor. BBC Magazines is on board for the property, as are nine other licensees. RDF Digital is working on a Waybuloo Web site.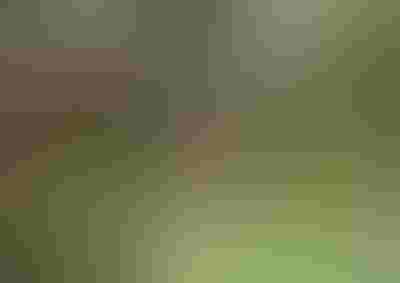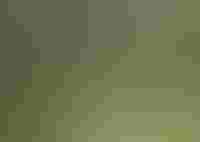 3rd & BIRD!
Little Airplane 50x10 and 1x20
BBC Worldwide has picked up "3rd & Bird!," which is commissioned for CBeebies. The photo-puppetry animation series for 3- to 5-year-olds focuses on stories and songs. The story takes place in the canopy of a beautiful old tree in a row of birdhouses of all different shapes and sizes, where Samuel Lovebird lives. The series aims to encourage children to explore their world, build a sense of community and develop valuable social skills.
GARTH & BEV
Kavaleer Productions/Copernicus Studios 52x11
"Garth & Bev" is an international co-production being distributed by BBC Worldwide, which is handling sales for all territories (excluding Ireland and Canada), and Toronto-based Picture Box, the sales representative for Canada. The show is aimed at 4- to 7-year-olds and carries a message about respecting the creative inspiration of nature. It encourages children to look to nature for solutions.
RTE in Ireland is set to debut the series in September 2009, and the BBC will follow in the U.K. with the series airing on CBeebies from March 2010.
DENNIS AND GNASHER
Beano Productions/Red Kite Animation/Sticky Pictures 52x11 and 52x1
Delivery starts in the autumn for "Dennis and Gnasher," which is distributed by Ludorum. Aimed at children ages 5 to 10, the animation follows the adventures of the two iconic characters from the Beano comic. It has been pre-sold to the BBC in the U.K. and Nine Network in Australia.
THE PENGUINS OF MADAGASCAR
Nickelodeon and DreamWorks 52x30
The "Penguins of Madagascar" is based on the penguin brothers in DreamWorks Animation's feature films, Madagascar and Madagascar 2. The series premiered in the U.S. in March, following the adventures of four penguins that rule the roost at their Central Park Zoo home. Throughout the season, new animals are being introduced, as are other characters from the theatrical films.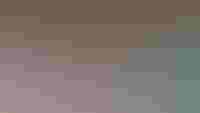 JELLY JAMM
Vodka Capital/Secuoyas/Bandai 52x11
From the team that created Pokoyo, Vodka Capital has launched "Jelly Jamm," a 3-D, CGI musical comedy with a strong edutainment theme. Characters in the animation are called dodos, and each is a musical note. Unusually, Bandai has signed as co-producer on the project, with the option to be master toy licensee. The licensing program is being developed initially covering audio, toys and publishing. A Web site also is in development.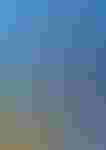 CHAOTIC
4Kids Production, season one 40x30, season two 26x30
The "Chaotic" series enables viewers to unlock strategic game tips for both online and off-line game play through a story that follows two teenage boys who discover a portal to a parallel universe, which is inhabited by four clans. The boys discover that the alphanumeric codes on their trading cards are scans of those living creatures. "Chaotic" is airing on the 4Kids CW Network in the U.S. and launched on Jetix in the U.K. in January. Other broadcasters signed to roll out the series this year include Gulli in France and RTL2 in Germany. In 2008, the series launched into Belgium on RTBF, Portugal on SIC, Canal + in Poland, MNET on KTV in South Africa, Noga TV in Israel and KM Productions in the Middle East. JoJo in Turkey also has signed the series.
GERONIMO STILTON
Moonscoop/Atlantyca Entertainment 26x22
Pre-sold to Radio-Canada and scheduled to premiere in Italy on Rai in the autumn, the international rollout of "Geronimo Stilton" begins in 2010 with France's M6. The series has a European toy licensing deal in place with Giochi Preziosi. Based on the "Geronimo Stilton" chapter book series, the television series follows the life and adventures of intellectual mild-mannered journalist mouse Geronimo Stilton and Benjamin Stilton, his fearless young nephew.
TEEN DAYS
Cartoon One 26x26
"Teens Days" is an animated musical aimed at girls ages 8 to 12. The series follows the lives of a group of 16-year-olds at a music school. The show premieres on Rai 2 in Italy this autumn. A licensing program debuts in Italy in 2010 with confectionery, stationery and publishing deals signed.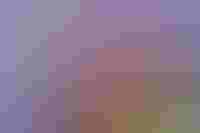 MATT'S MONSTERS
Alphanim/Rai Fiction/Lanterna Magica 52x13
Alphanim's new series Matt's Monsters has secured broadcast deals with Cartoon Network in Asia, RTP in Portugal and Noga Communications in Israel. The series is a 2-D/Flash comedy starring boy-next-door Matt Average, an 8-year-old monster enthusiast who, as soon as his homework is done, rushes to help out in his mom and dad's monster care agency. The show will air this year on Rai 2 in Italy, M6 in France, RTBF in Belgium, Jetix in Holland and TSR in Switzerland.
ONCE UPON A TIME ... PLANET EARTH
Procidis 26x26 or 52x13
In a sense, this is not a new series in that it is the latest in a very long-running franchise, "Once Upon A Time?... " produced by Albert Barille and his Paris-based Procidis. But it is the last that will be produced under his guidance, as Barille died at the end of 2008. Following the adventures of the "plane guards," the series aims to educate children to the challenges presented by sustainable development.
TIMMY TIME
Aardman 52x10
Aardman animation launched its new preschool stop-frame series, "Timmy Time" at Mip, and, as lambs go, Timmy has a great pedigree. Not only does he come from the world's leading stop-frame specialists, but he already has been successful in the hit series "Shaun The Sheep," sold to more than 150 territories worldwide and is based on sketches drawn by Aardman's Academy award winner, Nick Park. This pedigree explains why the 52x10 series, which is currently in production, has been pre-bought by CBeebies for debut in 2009 and also has been picked up by Disney channels worldwide, including the U.S. The master toy partner is Vivid Imaginations, which will be launching a range of products for autumn/winter 2009. The U.K. and Commonwealth publishing rights have been acquired by Egmont, and, in a separate deal, Titan Magazines will be producing a monthly comic in the U.K. and Eire. North American licensing rights are handled by HIT, with whom Aardman has a strategic relationship.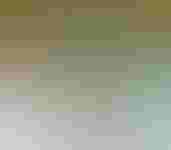 NODDY COMES HOME TO TOYLAND
Chorion 52x11
For many, the key to survival in these troubled times is to stick with classic properties that come with a track record of proven success. And there are not many that better fit that description than Noddy. Chorion, the owners of this evergreen title, were at Mip with "Noddy in Toyland," a new series based on the Enid Blyton children's classic. Animated by Academy Award-nominated Brown Bag Films, "Noddy in Toyland" focuses on play and community and has been commissioned by the U.K.'s Five for its Milkshake brand and by France's 5 for its Les Zouzous brand. It will air on Five in spring 2009 and on France 5 the following summer.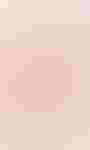 LEON
TVLoonland 52x3
Still in production and not ready for delivery until Christmas '09, TVLoonland's new series featuring a hapless hunter, Leon the Lion, has tracked down an impressive roster of sales, including CBBC in the U.K., Super RTL in Germany, TV3 in Catalunya and Disney in Spain, on Chellozone Media for Central and Eastern Europe, TV4 Sweden, DRK in Denmark, MTV3 in Finland and ABC in Australia, which also acquired the video rights down under. In Leon's world, the hunter soon becomes the hunted in this portrayal of life's unluckiest lion.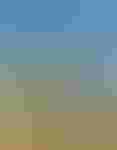 Subscribe and receive the latest news from the industry Article
Join 62,000+ members. Yes, it's completely free.
You May Also Like
---