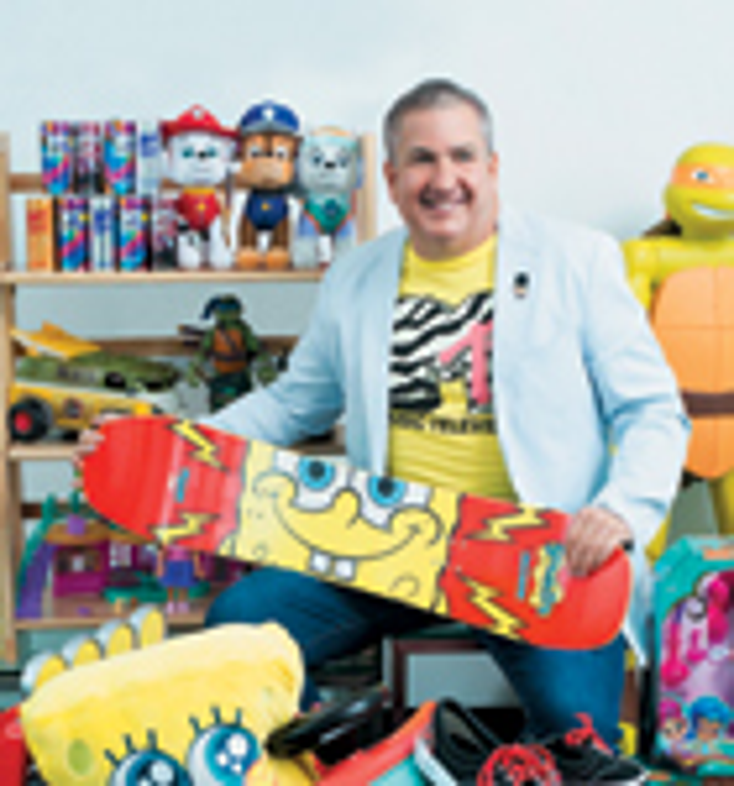 With a strong portfolio of preschool properties, the iconic MTV brand and various new initiatives, VIMN is energized and poised for growth throughout Asia, EMEA and beyond.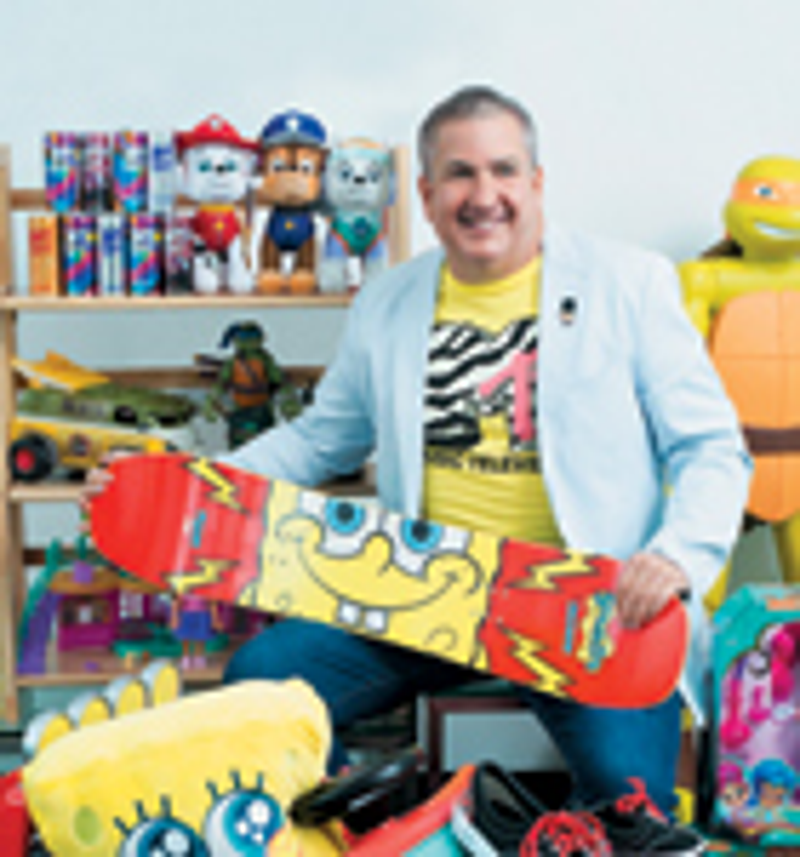 Ron Johnson, executive vice president, consumer products, VIMN
From the iconic green slime that has become an indelible signature of Nickelodeon to the new "Paw Patrol" live show debuting this month, Viacom International Media Networks is in a special zone that global licensors strive to achieve. And now, the international division of Nickelodeon and Viacom Consumer Products has a more diverse and more powerful portfolio that is driving global growth in ways that simply weren't possible a few short years ago.
The licensor's business model has evolved from its evergreen brands and the recent resurgence of the "Teenage Mutant Ninja Turtles" franchise over the past several years to a lineup of new preschool properties and other initiatives that not only reach a wider range of consumer demographics, but also have acquired the attention of multi-tier retailers throughout EMEA. VIMN is committed to a strategy that leverages its content and best practices in more innovative ways to build brand awareness year-round. VIMN has broadened its approach to licensing to include more designer collaborations, events, resort hotels, theme parks, unique promotions and destination retail stores that connect fans to its brands in more ways than was otherwise possible just a few years ago. And, as a result, the licensor is entering a new phase of growth and expansion that will likely continue for the next decade and beyond.
"My
goal was to become more of a consumer products company and be thought of less as a licensing company," recalls Ron Johnson, executive vice president, consumer products, VIMN, who took over the international group in March 2013. "Many entertainment companies set themselves up as a simple licensing company where it's just a financial and legal transaction in which someone goes out in the market and represents your brand."
But the former Disney and Procter & Gamble executive understands what is required to really manage a brand beyond just a few deals.
"We have to take an ownership role and really manage a brand and the long-term thinking from a franchise management perspective," Johnson explains. "What does our brand represent? How do we want to interact with the consumer? And how do the products we create increase that level of emotional contact with consumers and with our products?"
Johnson believes that you become a true consumer products company when you create a franchise and brand strategy that includes creative design, innovative products and other ancillary extensions, and continue to improve on that business year-over-year.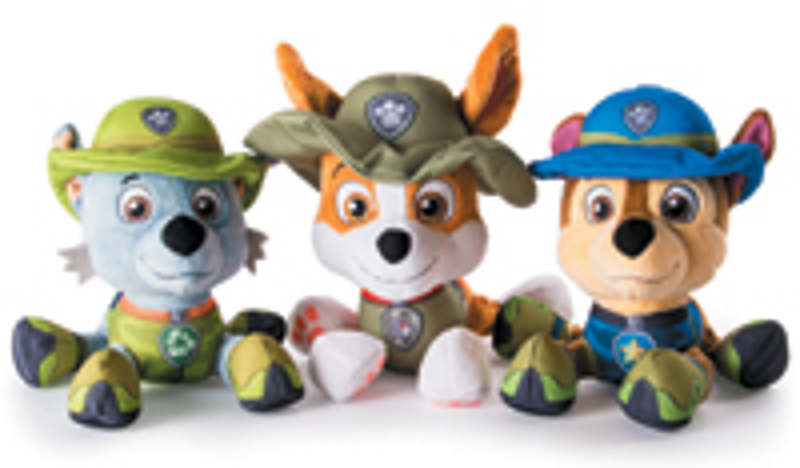 VIMN's portfolio consists of the following:
Evergreen franchises

–"Dora the Explorer" and "SpongeBob SquarePants"

Preschool

–"Paw Patrol," "Blaze and the Monster Machines," "Shimmer & Shine," "Rusty Rivets," "Nella the Princess Knight" and "Sunny Day"

Older kids

–"Teenage Mutant Ninja Turtles"

Millennials

–MTV and Slime

1990s

–"Rugrats," "Ren & Stimpy" and "Hey Arnold"
"Now that we have quite a broad portfolio, it gives us more weight when we are talking to both licensees and retailers. We can now launch a portfolio partnership with key licensees so they can invest more behind the Nickelodeon properties and brands," says Mark Kingston, general manager and senior vice president, Nickelodeon and Viacom Consumer Products, Europe, Middle East, Africa & Australia, who is another Disney alumnus that joined VIMN in 2011. "And when we are talking to retailers, we can focus on one voice at retail for a larger promotional space.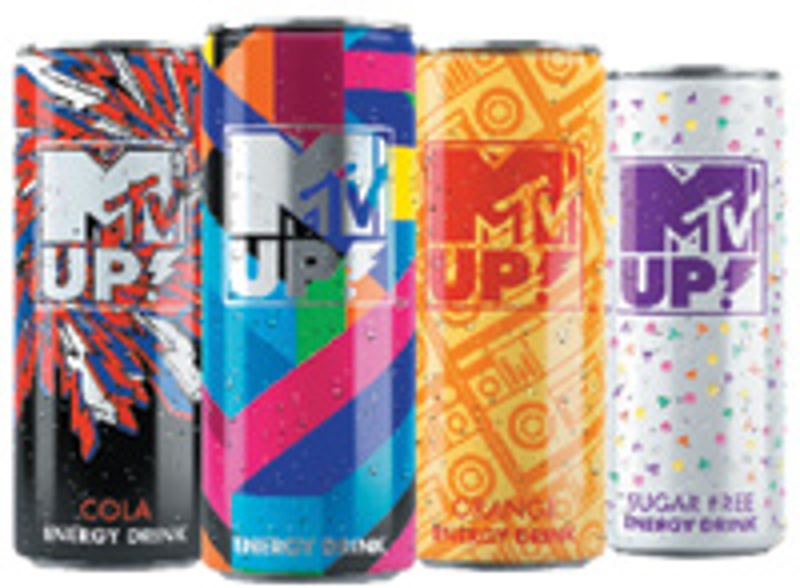 "We have the flexibility to offer various different looks and feels for properties, so we offer a point of a difference for each retailer which is critical for them to compete in such price-sensitive markets throughout Europe," he adds. "Therefore having a portfolio that we can diversify and differentiate for different retail channels and retailers enables us to secure increased presence on shelf."
The combined international and U.S. group ranks as the world's ninth largest licensor, reporting $5.5 billion in retail sales of licensed merchandise in 2015, according to the exclusive, annual Top 150 Global Licensors report, compiled by
License Global
.
"We are excited and on fire in preschool, and I don't think there's a hotter property in the world right now than 'Paw Patrol,'" says Johnson. "We are backing that up with 'Blaze,' which is taking off dramatically, and 'Shimmer and Shine.'"
"Our huge success story has been on preschool properties," adds Kingston. "'Paw Patrol' has been strong in every major market it has launched in, and the show has No. 1 status in all of the key markets across EMEA. In some markets, it is in the top three of total licensed products."
The preschool portfolio now has six properties that are all at various stages of rollout, both from a programming and licensing perspective:
"Paw Patrol,"

which is now in its fourth season and is a partnership with Spin Master, is at various stages of rollout throughout international markets. This fall, a live stage show called "Race to the Rescue," in conjunction with VStar Entertainment Group, will kickoff, visiting major international markets.

"Blaze and the Monster Machines,"

also in its fourth season, combines action and rescue themes with education, utilizing STEM (science, technology, engineering, math) principles.

"Shimmer and Shine"

continues to perform well, and according to Kingston, "retailers' appetites are off the chart." He says partners Fisher-Price and Just Play have had great success with toys and role play, and licensing is now expanding into apparel, home and other product categories.

"Rusty Rivets"

is a new preschool series that is part of Nickelodeon's partnership with Spin Master. It will launch into key international markets starting in February 2017. The series, which premiered in the U.S. in August, follows Rusty, who is described as a "10-year-old, 21st century hero who always saves the day by relying on his imagination and incredible resourcefulness. He invents his way out of every jam by repurposing spare parts and found objects into the wildest, coolest, most awesome contraptions ever."

"Nella the Princess Knight"

marks Nick's first co-production with U.K.-based Channel 5 and will air beginning in April 2017, with consumer products launching in early 2018, according to Kingston. The series follows the adventures of an unconventional heroine and provides positive messaging that empowers preschoolers to be courageous.

"Sunny Day"

was unveiled at June's Licensing Expo in Las Vegas, Nev., and has tapped Fisher-Price as master toy licensee. Product will debut in 2017.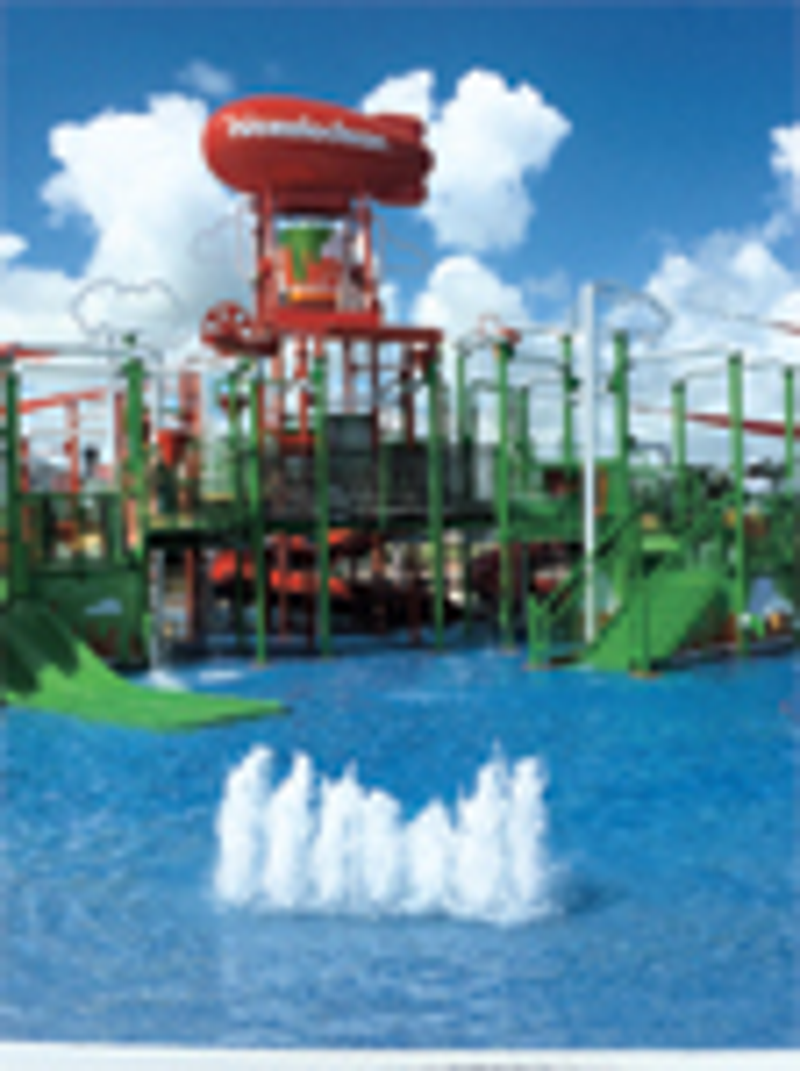 Johnson believes that VIMN will be a juggernaut in the preschool space over the next 10 years as the company continues to invest in these brands.
Research is also critical for VIMN, not only with its core customers, but with moms as well.
"The key is you can't forget mom when you are marketing preschool, so we are always looking for ways to communicate the benefits of the show and what it teaches," says Charlotte Castillo, senior vice president, brand management and creative, NVCP. "For example, for 'Paw Patrol,' we partnered in Benelux to create a safe swimming campaign this past summer."
In addition to preschool properties, VIMN is still very much focused on and investing in its other evergreen properties including "SpongeBob," "Dora" and "TMNT," all of which Johnson says continue to grow in various markets.
"When you start thinking about older kids and what we have done with 'TMNT,' it is still one of the top boys' products globally that offers great reach, and we continue to invest in that property," says Johnson.
"With 'Turtles' moving into its fifth year and its recent second movie, we were provided with an uplift that gave 'Turtles' another solid year after four stellar years," points out Kingston. "We are now looking at how to bring that brand into a new generation as we move into 2017 and 2018 and look at what that means in terms of how we can potentially refresh it. Season five has some really strong story art, and that lands in various markets throughout 2017.
"We continue to expand 'SpongeBob,' which is a multi-generational brand, in various products including cereals, yogurt, milk, facial tissue and bandages, creating various retail promotions," adds Johnson.
One of VIMN's most aggressive initiatives is the recent extensions for the MTV brand and includes the launch of the MTV UP! energy drink from global food and beverage distributor Agrokor. The new beverage, which is offered in four flavors including classic as well as sugar-free, cola and orange, recently launched at select retailers in Southeast Europe and Italy, and will expand to additional markets in 2017.
Other licensing programs for the MTV brand include various audio products from licensee ABG; a new global partnership with Dr. Martens to launch a capsule collection of footwear, apparel and accessories for adults featuring MTV's classic cartoon "Beavis and Butt-Head" in March 2017; limited edition MTV-branded Vans retro-styled footwear, which launched in July; and a Marc Jacobs limited edition Resort 2017 collection.
"MTV is more than 30-years-old, and we have done a good job with it on a retro basis, but the product we are bringing out now really speaks to the current generation of MTV viewers and Millennials," says Johnson.
Another important part of VIMN's growth strategy is the expansion of location-based entertainment that encompasses hotels, exhibitions, events and retail stores.
"The experience of being inside Bikini Bottom or being able to interact with our characters in more immersive ways is becoming more important to families and Millennials," says Lisa Silverman Meyers, senior vice president, operations and business planning, NVCP. "Our research reveals that kids say spending time together with parents is one of the most important things they want to do, so finding a space like the Nick Resort gives families a place to share those experiences. We spend tons of time in the research phase internally and externally learning about what would make an amazing experience, but what sets us apart is how authentic and amazing the properties really are."
Some recent location-based programs include:
VIMN and Sunway recently opened the first Nickelodeon-themed attraction in Asia, the Nickelodeon Lost Lagoon in Sunway Lagoon in Malaysia, which has 14 attractions that feature the entertainment company's top properties.

In May, the company opened a themed resort hotel in Punta Cana, Dominican Republic, and is currently developing another resort on the Mexican Riviera. The company is also considering MTV-themed resorts.

Smaller versions of theme park attractions, called Nickelodeon Lands, are being developed as half-day family experiences at malls throughout Europe.

In August, a flagship 3,800-square-foot Nickelodeon store opened in the United Arab Emirates' Dubai Mall, in partnership with Entertainment Retail Enterprises. Nickelodeon and Entertainment Retail currently operate other stores in Panama, Honduras, Chile, Colombia and London.

Exhibits for "SpongeBob" launched in Taiwan and will be replicated around the world.
Johnson says that one of the biggest opportunities for VIMN is China.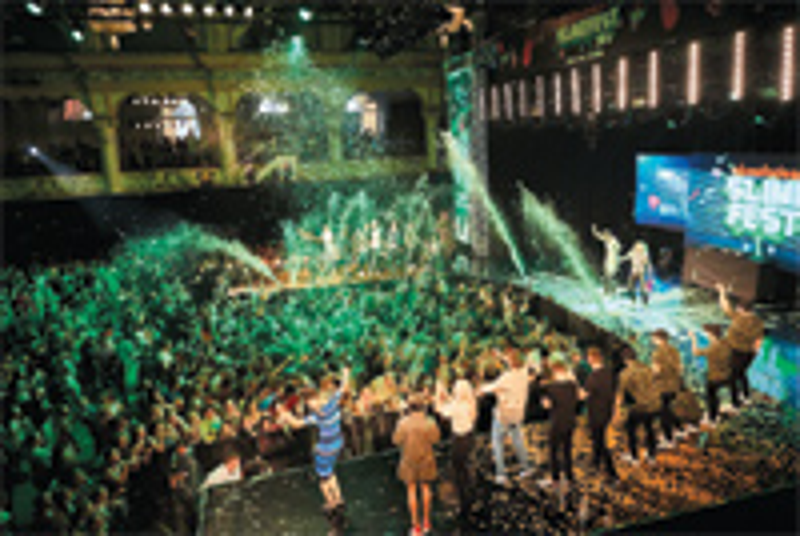 "With no TV channel or presence, we are doing things now to introduce the brands to Chinese consumers such as "TMNT" ninja training events in malls. These are key initiatives for long-term growth, and if we execute accordingly, China could be the biggest market worldwide for consumer products (excluding the U.S.) in 10 years," says Johnson. "As Viacom continues to expand and invest internationally, the company has been incredibly supportive about what we are doing in the consumer products and location-based entertainment business. In a business that is so heavily influenced by what the big movie is, we are focused on the long haul, and we continue to invest in our evergreen brands. You may see a blip in the business impacted by a hot movie release by another company, but the consumer continues to come back to our brands, and we continue to grow our total business year-over-year.
"It's an exciting time, and I feel like I'm sitting in an awesome chair that a lot of people would love to have the opportunity to sit in," Johnson adds.
Subscribe and receive the latest news from the industry.
Join 62,000+ members. Yes, it's completely free.
You May Also Like
Loading..