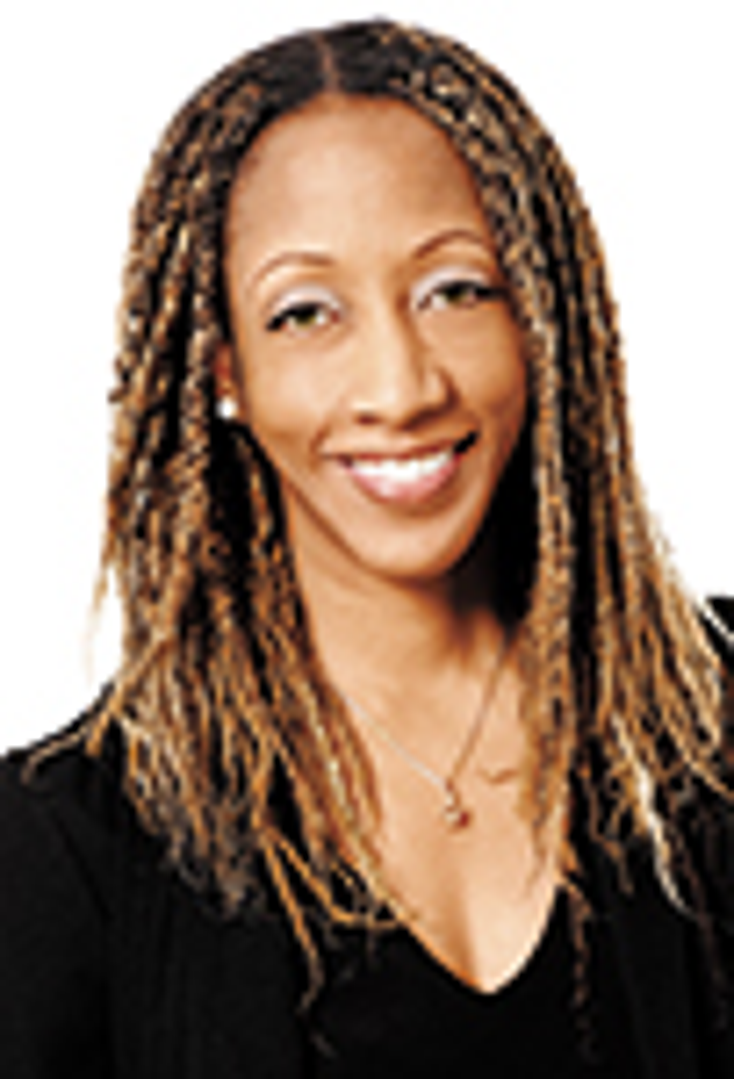 Endemol Shine is armed with a new licensing head who is bringing its legacy and new IP to market in creative ways.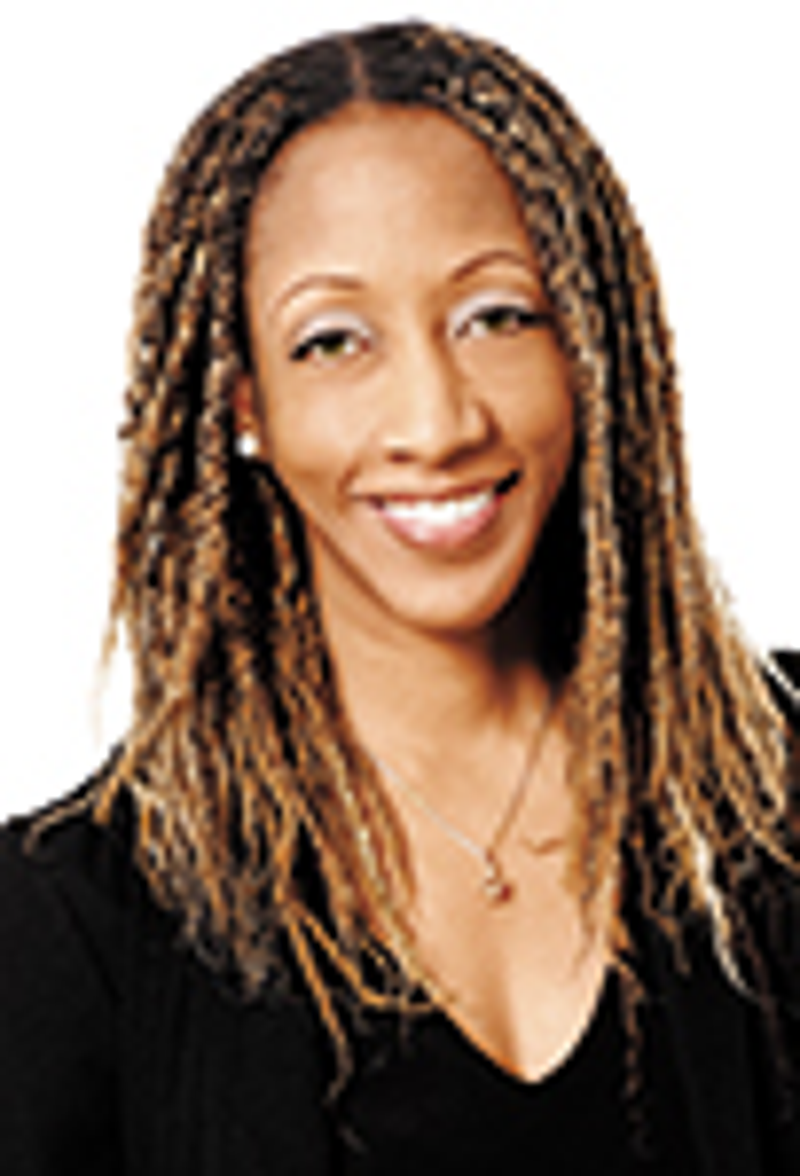 Tamaya Petteway, senior vice president, brand and licensing partnerships, Endemol Shine North America
License Global
spoke with Tamaya Petteway, Endemol Shine North America's recently named senior vice president of its new brand and licensing partnership division, about where the new division is headed.
How has the licensing strategy evolved since you joined Endemol Shine?
I originally joined Endemol Shine as senior vice president of brand partnership and took over the licensing group a year later. Our brand and licensing group is responsible for developing Endemol Shine North America's TV properties and brands against sponsorships and advertiser partnerships, digital and interactive initiatives and consumer products, live events and experiences.
We've evolved to create more comprehensive campaigns. We have a unique ability to exhaust program potential by cross-pollination of commercial activity between brands and licensing. The team has been focused on leveraging ESNA's IP to build maximum consumer impact and lifetime engagement across key areas of licensing, including our legacy IP.
Our core
franchises are "Master Chef"; "Master Chef Junior"; "The Biggest Loser"; "Hunted"; "Fear Factor," which is coming to MTV; "Super Human," our new show coming to Fox this summer; "The Steve Harvey Show"; and "Simon's Cat." We're focused on building licensing programs and initiatives around these shows.
There's something unique and exciting about our wide variety of shows and what they stand for, from health and fitness on "The Biggest Loser" to "The Fear Factor," which is about the ultimate challenge and game play. That broad range creates a lot of diversity in the types of programs we can build.
These properties are so solid and they present themselves for unique opportunities, so we are looking at exploring all key categories for consumer products, publishing, live events and experiences, gaming and gambling and digital.
What has impressed you most about Endemol Shine and its franchises?
The thing that impressed me the most is that we have the ability to make our IP travel. Our format traveled 50 percent more than our competitors, and the breadth and depth of our slate of programming and its assortment is extensive. From "Mr. Bean" to "Fear Factor" and "Master Chef," being able to represent such a wide range of programming truly serves as a remarkable calling card for our team.
The ability to engage with my counterparts around the world and share information is also a huge asset. On "Hunted," I connected with my counterparts in the U.K. to learn what brand and commercial activity they had developed so that when the show was coming to the U.S., we could get out ahead of release and start building very creative programs.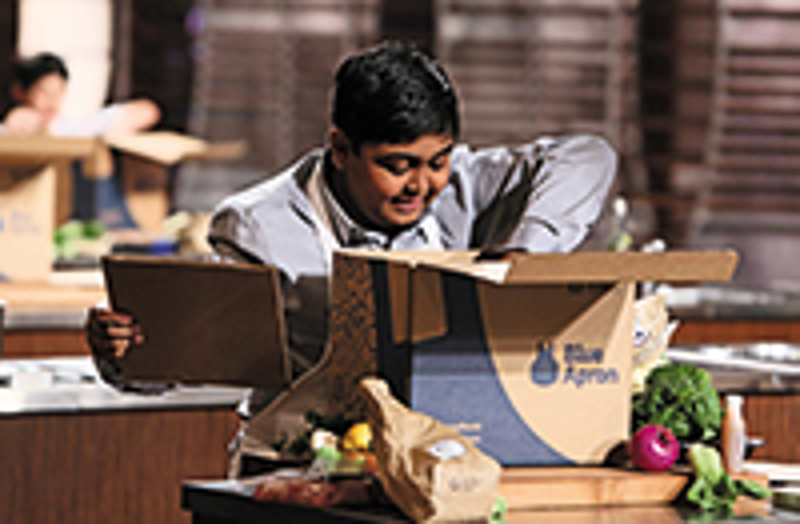 The show is a passion point for our viewers, and that lends itself well to developing initiatives from live events to kids' cooking sets. We're introducing a program with Blue Apron that has both an in-show and in-home activation for fans across the country. Consumers can watch a Blue Apron Mystery Box Challenge on "Master Chef Junior" then go on to Blue Apron's website and order the winning dish for one week after the episode airs. The ability for the No. 1 cooking show to partner with Blue Apron, which is No. 1 in its category, is a unique, one-of-a-kind opportunity.
We're also focused on our third "Master Chef" cruise that will set sail in November to the Caribbean, our "Master Chef" cookware and bakeware that's available at Ross stores and our Eat With program that we launched in summer 2016–we'll have some new events for that this summer. We're also really excited about a digital extension we'll announce soon.
What are some new initiatives for the company?
One of the big up-and-coming properties for our team is "Simon's Cat," a hugely successful animated brand in the U.K. for a digital platform that is coming to the U.S. We're building out a robust licensing program in the States, and we'll have some announcements this summer. We're open to all categories.
Our legacy brand "Fear Factor" is coming back to MTV. "Wipeout" and "Deal or No Deal" are other initiatives we'll be looking to build programs around. The game space is obviously something we're looking at, but we're open to a variety of categories.
What is your strategy for location-based entertainment and live events?
Live events and experiential platforms are very important to us. The "Master Chef" cruise gives fans a chance to experience the property in a live setting, to meet their favorite master chefs, previous contestants and winners and interact with the property in a unique and exciting way. We'll have another announcement this year that speaks to "Master Chef" live. We're looking at developing live events for "Hunted" and "Super Human," as well.
"Super Human" is a great property because there's nothing like it on television. It's part extreme talent show, part inspirational variety show and it's completely unique. It's all about celebrating ordinary people with extraordinary abilities, so it gives us opportunities in the gaming space. "Hunted" is also perfect for the gaming space.
How are you building a digital strategy for your brands?
We've had a successful partnership with "Master Chef" with T-Mobile on their T-Mobile Tuesdays promotion. Consumers could download the T-Mobile app and enter a "Master Chef" contest with a "Master Chef" cruise grand prize and other prizes that included a visit to the "Master Chef" set, bakeware and a cookbook. We're interested in partnering with brands that have an extensive and robust digital program of their own, and we'll have an announcement about our own digital program for "Master Chef."
We're now developing consumer products for "Simon's Cat" to further build the brand. We're also focusing on "Mr. Bean" during Licensing Expo. "Mr. Bean" has surpassed "The Simpsons" as the No. 1 TV entertainment brand on Facebook, and it has a massive following and solid digital presence. We'll be partnering with our counterparts on a digital strategy for the brand in the U.S.
What's next for Endemol Shine?
We have an incredible library of IP with thousands of titles globally, so being able to re-imagine archived shows such as "Fear Factor" and "Wipeout" present a marvelous opportunity for 2018 and beyond. Our fans want to experience shows on- and off-air 365-days-a-year, and we are perfectly positioned to deliver shows that do just that and exploit our IP for its lifetime.
Read more about:
Subscribe and receive the latest news from the industry.
Join 62,000+ members. Yes, it's completely free.
You May Also Like
Loading..