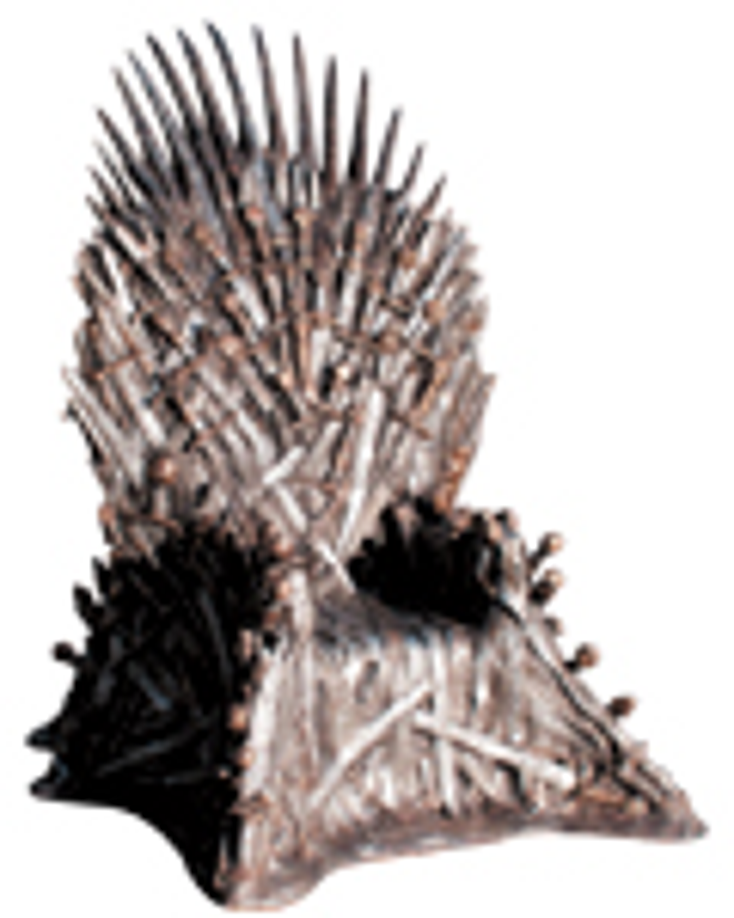 Fantasy isn't typical HBO fare, but "Game of Thrones" with its dragons, leather-clad princesses and medieval-esque sword battles has not only brought a new tenor to the network, but also allowed HBO to enter a new realm of licensing.
"It's challenging for HBO to be in the consumer product business because we're an adult, premium video brand; we're not dealing with the typical character licensing," says James Costos, vice president, global licensing, HBO. "'Game of Thrones' has finally given us some characters. We finally have a franchise that allows us to enter into the world of fantasy, and that enables us to do things we never did before."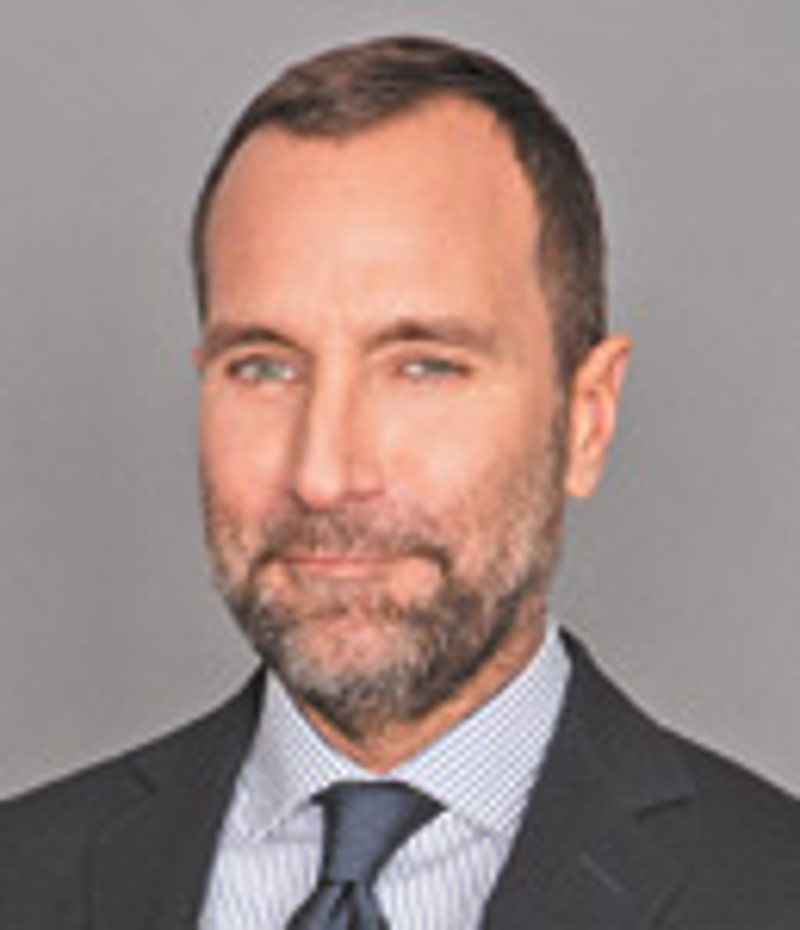 James Costos, vice president, global licensing, HBO
Based on George R.R. Martin's best-selling book series,
A Song of Ice and Fire
, the franchise already had a passionate following before it ever hit the airwaves. Because of its loyal following, the licensing program for the first season was intentionally sparse as Costos and his team took a wait-and-see approach to gauge which content and characters from
the TV series would resonate with fans.
Product for the first season in 2011 focused on key art–primarily the Iron Throne and the sigils of the families who battle to control it. These remain cornerstones of the program, but the breadth of product has expanded throughout the show's three-year run. The brand is now represented with robust ranges of collectibles and lifestyle product.
Perhaps the most unique product extension thus far has been a line of beers from Ommegang, a U.S. division of the Belgian brewer Duvel Moortgat. The first beer launched in March as the third season made its debut, with two additional brews planned for the future.
Another big win for the brand has been Funko's line of Pop! Vinyl figures. The first series of six, which featured main characters such as Tyrion Lannister, Ned Stark and Daenerys Targaryen, launched in November 2012; Funko released a second series of six in April, and a third will drop at the holiday season.
HBO has also launched a series of event-based extensions. The Game of Thrones touring exhibition, created in partnership with New Project, is a first for HBO. Featuring costumes and props from the series, including the Iron Throne itself, and an interactive experience that puts fans on a Game of Thrones battlefield, the exhibit has traveled around the world, making stops in Canada, New York City, Brazil, the Netherlands and most recently Belfast, Northern Ireland, where the series is filmed.
The success extensions such as these has highlighted the huge potential the aspirational category holds for the property, and Costos says he has only just begun to mine that opportunity.
"We are having conversations now with fashion companies to tap into the lifestyle aspects of the brand," he says. "I would love to do a 'Winter is Coming' collection for 2014 that would feature elements like leather and faux fur. We also had a lot of success with the True Blood fragrance, so I think that would be a natural extension for Game of Thrones too. If we do a fragrance, it will go very deep into the brand. It wouldn't just be a Game of Thrones fragrance, but something perhaps inspired by the women in the show."
Another opportunity area that Costos is focusing on now is gaming.
HBO made its first move in this direction in February with the soft launch of a social game developed by Disruptor Beam, "Game of Thrones Ascent." "Ascent," which is available on Facebook and gaming site Kongregate, unites the story of the books and TV series in a strategy game that lets fans battle for control of the throne. In May, HBO teamed up with social game developer Zynga to expand the game onto additional platforms.
A massively multiplayer online game is also currently being developed with Big Point, and Costos says HBO is also considering other gaming extensions including land-based slot machines, as well as mobile and computer games. HBO hasn't overlooked traditional gaming either; a role-play board game from Fantasy Flight is set to debut at Target this summer. The partnership between HBO and Fantasy Flight is actually a spin-off of an existing licensing agreement with Martin for board games based on the book series.
Working with existing franchise partners gives product continuity–something that is important to hardcore fans, says Costos.
"There was a following before the show became an HBO sensation, but we also have new fans that entered the franchise through the series," he explains. "Continuing existing partnerships gives fans the choice of products based on HBO's vision or based on what George [Martin] imagined when writing the books. I think big fans will probably want both."
A similar arrangement with Jalic for prop replicas saw a new range of swords and armor based on the TV series arrive on shelves in April, alongside previous releases that were created in collaboration with Martin.
As with any fantasy franchise of this caliber, collectibles have played a large role in the program from the beginning.
Following the success of the first season, HBO tapped Dark Horse in 2012 to create a full line of collectible statues, busts and replicas that the company continues to add to with each new season. The next release will be a collection of 7-inch, partially articulated figures arriving this holiday season.
Adding to the collectible lineup is a partnership with Factory Entertainment for plush, pillows, prop replicas and sculptural miniatures that will begin arriving on shelves this summer, as well as a continued partnership with Chronicle Books for a second volume of the show's behind-the-scenes art book. Covering seasons three and four, the book will arrive on shelves in fall 2014.
While HBO handles most of the domestic licensing for the property, the studio has appointed Bradford Licensing as Game of Thrones' international agent. Key merchandise markets are already established in Spain, the U.K., Germany and France, and Bradford is looking to expand, especially in territories like Brazil where the series is already popular.
For Costos, the licensing of a brand like Game of Thrones has less to do with revenue and a lot do with creating a community.
"Our goal is to find partners that want to make quality products that resonate with fans and generate marketing, publicity and create a buzz," he says. "Some products are invaluable in creating an extra marketing extension and keeping fans interested when we're off the air. Fans use these items to interact with the brand when we're dark for nine months, and then we can use that leverage when we come up on the new season."
The strategy seems to be working. With season three debuting to record ratings and a fourth already in the works, "Game of Thrones" looks set to continue its reign, both on-air and in stores.
Subscribe and receive the latest news from the industry.
Join 62,000+ members. Yes, it's completely free.
You May Also Like
Loading..