Zinkia Entertainment, which is celebrating its 10th anniversary since it was founded, continues to expand content and brand licensing of its award-winning kids property Pocoyo, develop other brands to broaden its portfolio and establish a strong distribution network based on its acquisition of Cake Entertainment.
Founded in 2001 by José MaríCastillejo, chairman, and other investors, Zinkia Entertainment is projected to significantly increase its revenue over the next several years to an estimated $26 million in 2014.
The key driver of growth will be a newly restructured global consumer products business for its flagship property Pocoyo, which is now broadcast in more than 150 countries, according to Maria Doolan, managing director of brand and business development, for the Madrid based company. In addition, new content is being developed across all platforms and numerous new categories are being added for consumer products.
Doolan says that Pocoyo has more than 150 licensees worldwide, boasting
more than 2,000 products across multiple categories.
The "Pocoyo" animated television series, targeted to toddlers 18 months to age 4, features the world of Pocoyo, an inquisitive young boy and his animal friends Elly (elephant), Pato (duck) and Loula (pet dog), who all encourage children to learn through music, dance and humor.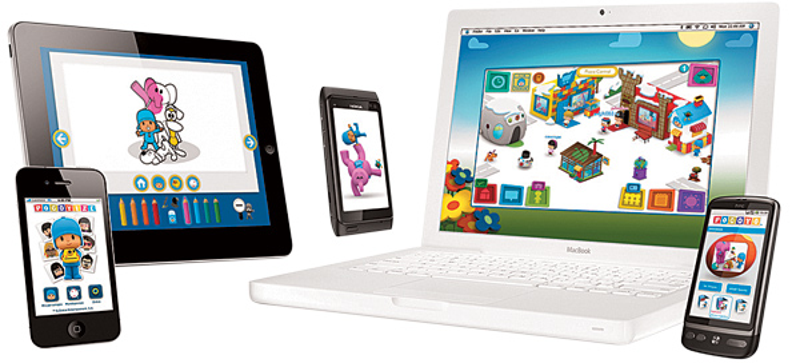 "We had to create an appeal to all markets worldwide," Doolan says. "The popularity of the brand is driven by the design aspect which is appropriate to all cultures as is the story line of common values and humor. We have a design team of eight people that works closely with licensees to extend the imagery of the show to all products."
According to Doolan, Pocoyo will begin development for a fourth season of 52 episodes this fall, a new video game and apps are being developed, and a 3D feature film is scheduled for release in Spring 2014.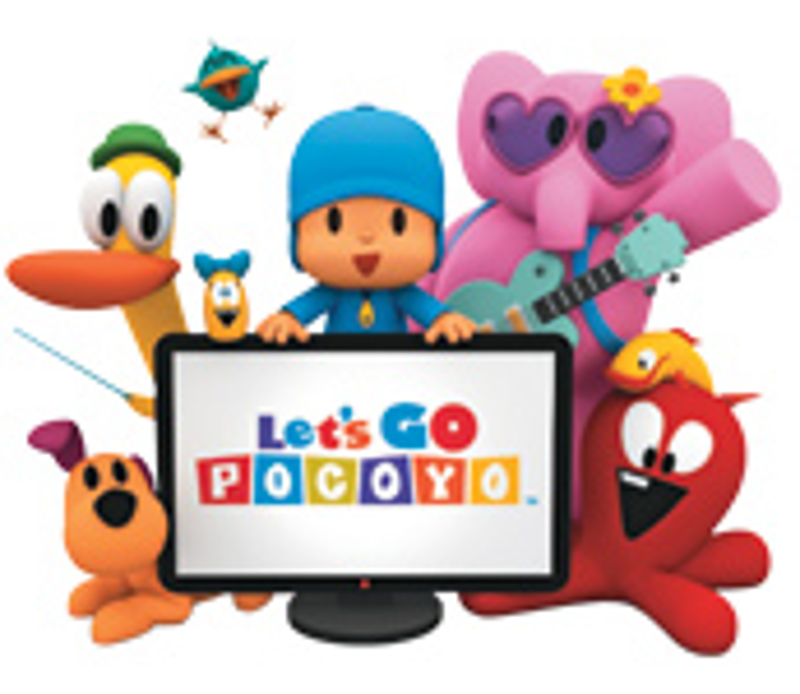 A key part of Pocoyo's continued growth was the launch of the series in the U.S. in 2010, which airs on Nick Jr., Univision's Planeta U and select PBS stations. In support of the launch in the U.S., master toy partner Bandai America debuted a line of toys at Toys 'R' Us, and NCircle Entertainment unveiled a slate of DVDs.
This year, Zinkia Entertainment has added several new strategic partnerships, new product lines, new content, digital expansion and strategic marketing campaigns to further build awareness for the Pocoyo brand.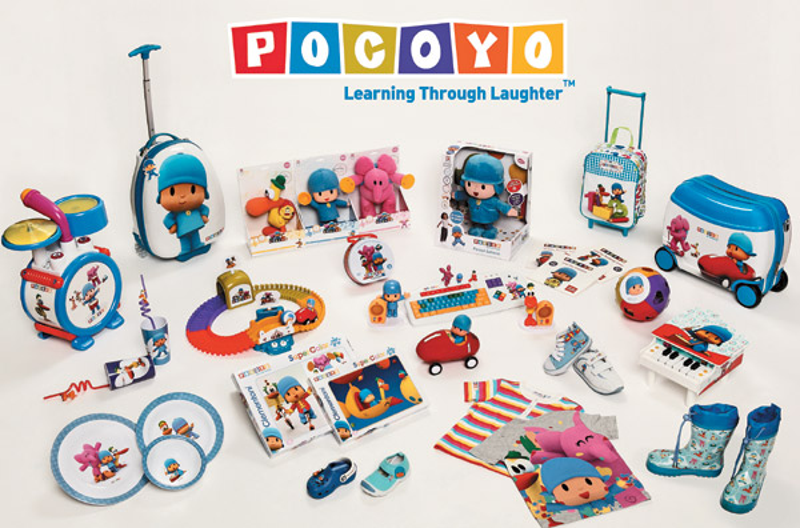 Several new products and promotions are planned in the U.S. including a new toy line from Bandai America for fall 2011; new DVD releases from NCircle Entertainment with distribution at key retailers including Toy 'R' Us, Nordstrom, Rite-Aid, Sears, JC Penny and 7-Eleven; and new publishing and apparel products.
Doolan says that brand licensing programs have been expanded in many territories.
Italy

–A new toy line was introduced this summer from Italian master toy distributor Giochi Preziosi.

Spain

–several new licensees have been signed, including Gallostra for socks, tights and leggings; Glop Games for bath color sets; Industrial Papelera Andina for gift wrap; Laboratorio Iberpos for band aids; and Reig Marti for sheets.

Mexico

–Zinkia renewed its deals with Alt Tecnologia for a wide range of products including backpacks, pencil cases, hand bags and lunch boxes and Granmark for disposable party goods and wrapping paper. Newly signed licensees include Eduardo Morales Fashion Studio for t-shirts, active wear and sleep wear; Editorial Panini de Mexico for stickers, sticker albums and magazines; and Photo Pack for melamine and plastic dinner wear, water bottles and placemats.

Brazil

–Malwee Malhas has signed for apparel.

Chile

–Zinkia renewed its deal with Argos for party goods.

Peru

–New licensee XOL Peru has been added for hard lunchboxes, drinking bottles, plastic containers and melamine dinnerware.

Argentina

–Faraoni y Lo Menzo has renewed for play sets.

China

–Newly signed licenses include ChongQing Tianjian Cartoon Animation Culture for magazine and books; Higher Education Press for learning books, picture books and more; Skynet Asia Culture Communication for online, interactive and new media products; Megasoft (Fujian) Hygiene Products for diapers; and Starwin Cultural Communications for DVD and VCD. Bandai Guangzhou holds master toy rights.

Malaysia, Singapore, Philippines and Indonesia

–New licensees have been signed in the apparel, home textiles, dinnerware, furniture, back-to-school and stationery categories.
According to Doolan, Pocoyo DVDs and books have been successful at retail with more than 3 million each sold with various partners worldwide, and several new apps are in production that will be launched in fall for the iPhone, iPad and iPod.
In addition, Zinkia is developing other properties including Mola Noguru, which is targeted to kids from ages 3 to 6.
Zinkia Entertainment will also expand its distribution of Pocoyo as well as third party products through Cake Entertainment, in which it acquired a 51 percent interest in April.
Subscribe and receive the latest news from the industry.
Join 62,000+ members. Yes, it's completely free.
You May Also Like
Loading..