Peppa Pig is one of the U.K.'s most favorite preschool characters right now. A funny young pig from a traditional family, Peppa Pig goes to school, plays with her friends and loves to jump in muddy puddles.
And she sells product well.
Peppa Pig sold £200 million of licensed products at U.K. retail last year and has 200 episodes airing daily on Nick Jr and Channel 5. U.K. support for Peppa Pig is ubiquitous. But does she have what it takes to become that rare breed–a British preschool property that makes it big in the U.S.?
Peppa Pig debuted in 2004, with the first consumer products launching the same year and backed by strong support from retailers such as Mothercare. Five years on and the brand vies with Thomas and Friends for the position of top preschool property in the U.K. (depending on how you slice the NPD Group's data).
For a European preschool property looking at international expansion, the U.S. is the ultimate prize. Very few make it–Bob the Builder, Thomas and The Teletubbies are
exceptions rather than the rule. But Peppa Pig's makers, Astley Baker Davis and Entertainment One (eOne) (which manages the licensing program), think this is the right moment for Peppa Pig to strike broadcast and commercial success stateside.
"The main driver behind taking Peppa whole-heartedly into the U.S. market has come from Nickelodeon," says Andrew Carley, eOne's head of licensing.
In 2009, eOne's TV distribution team placed "Peppa Pig" with Nickelodeon as five-minute interstitials. There were no ratings data (being an interstitial) but anecdotal evidence, together with the U.K. ratings, was enough to start discussions about a scheduled broadcast. "Peppa Pig" moved to a weekend slot on Nick Jr in February 2011, airing five episodes linked together. The intention is to move the show to a weekday slot soon.
"We all understand that 'Peppa Pig' has to move to a weekday schedule to justify a licensing program," says Carley. "And the licensing program has always been part of the U.S. launch plan."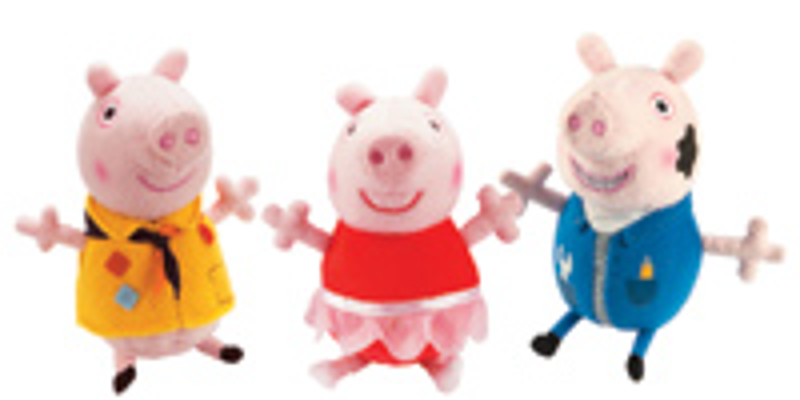 eOne has signed Fisher-Price, a subsidiary of Mattel, as master toy partner for the U.S. to develop a comprehensive line, and talks with a publishing partner are "advancing." To manage the Peppa Pig program in the U.S., eOne has appointed Jennifer Bennett–an appointment Carley describes as "vital."
"This is about day-to-day liaison with retail and licensee partners as well as a statement about how seriously we consider this market," says Carley.
There is no formula for success in the U.S. any more than there is a formula for success in the U.K. But there are some golden rules, and Carley says that the three anchors of solid broadcast partner–strong toy and publishing partners and a U.S.-based licensing executive–make a sound start.
However, many other European properties have started out with these three things in place and not achieved success on any scale.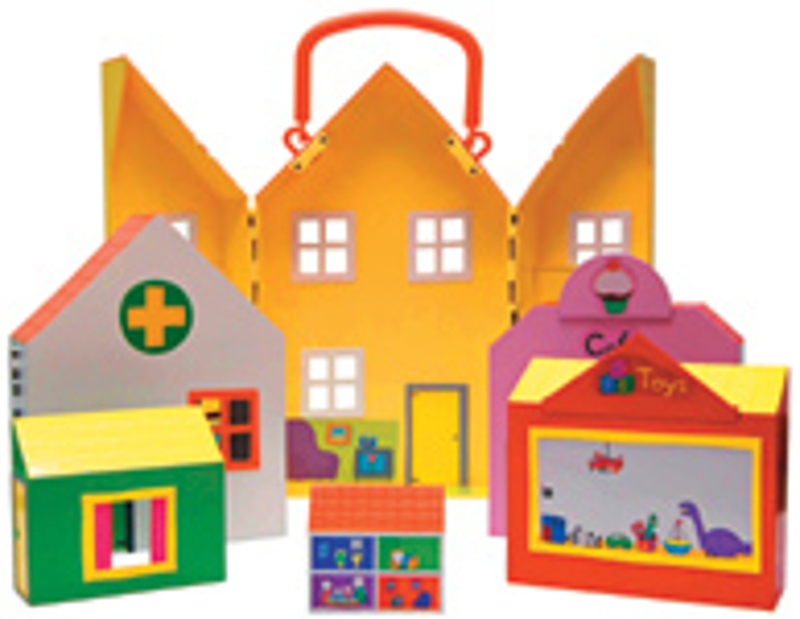 Carley admits that, in the end, things rest on how popular "Peppa Pig" becomes with audiences. The producers are extremely confident that she will become a favorite with children and their families and there has been no dubbing or alteration, save the length. Carley also believes that a sure and steady approach to product will also help.
"In the same way we did in the U.K., we will let the TV become established, we will build an audience, we will create demand for product and then launch key lines at the end of 2012 with more categories coming throughout 2013," says Carley. "It would be a terrible mistake to suppose everything will be the same as in the U.K. We can take our learning from the U.K. to the U.S. but we are prepared to be educated."
Plenty of people advised eOne that the process would be challenging and the financial risk of entering the U.S. market is significant.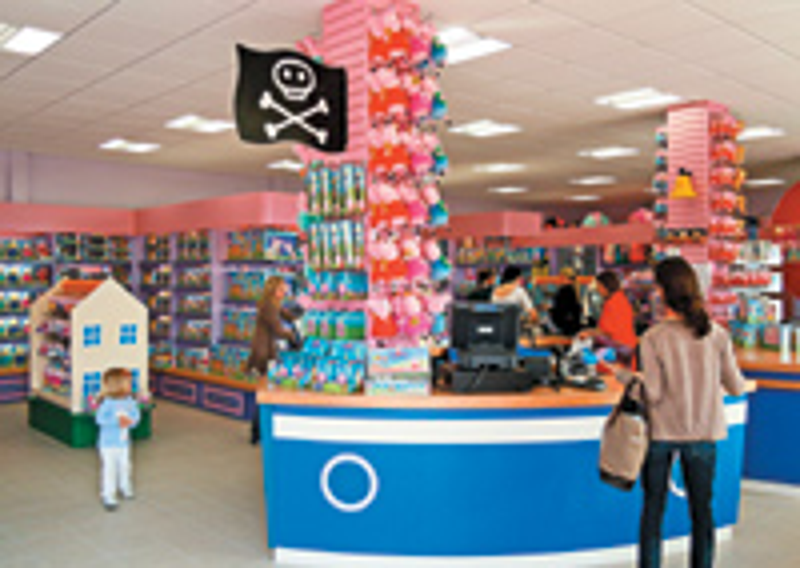 "No one knows exactly what the potential of the U.S. market is," says Carley. "Some say anything up to ten times bigger than the U.K. market. The stakes are high. But with the solid foundations of Peppa's U.K. pedigree and Nickelodeon as the broadcast partner, it's too tempting not too try. We just have to remember it's the long road."
eOne is in the enviable position of being able to take that long road. A FTSE listed company with its head office in Toronto, eOne boasts DVD distribution, theatrical distribution, consumer products and co-producing businesses. Its 2010 revenue was £444.2 million and it has 20,000 film and TV titles in its library, valued at £220 million. It plans to maintain the Peppa Pig brand by managing it carefully over the next five to ten years. eOne is clear where it is taking Peppa but Carley says, "the road we take is flexible. There is no second chance so we are giving it our best shot."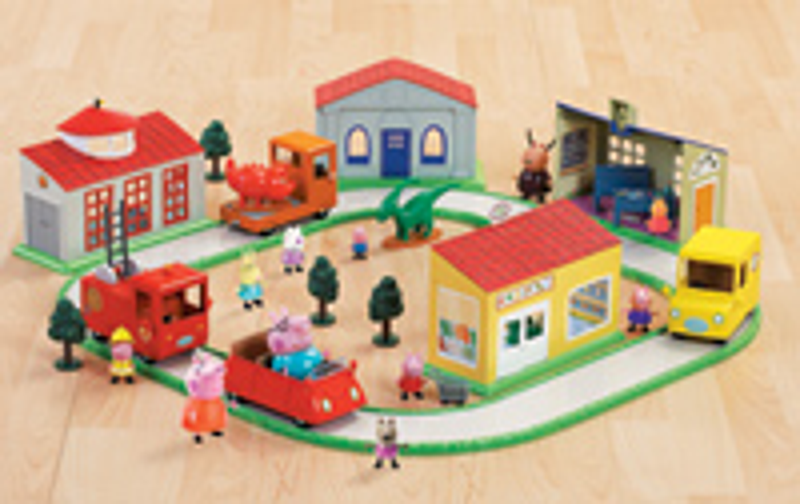 Peppa Pig vital statistics:
By 2012 there will be 208 episodes of "Peppa Pig."

Peppa Pig generated £200 million of retail sales in the U.K. in 2001 against a forecast of £150 million.

There are 63 licensees in the U.K. Character Options is the master toy partner and its best selling toy by volume is the Peppa Pig Talking Collectables. These have been on sale since 2006 and have sold 650,000 units.

There is a DTR deal for clothing with high street chain, Next. William Lamb footwear has sold 4.8 million pairs of Peppa Pig shoes in the past five years.

Ladybird has sold 3 million Peppa Pig books in the U.K. (data from Bookscan), P2 Games has sold 500,000 Peppa Pig video games (on Nintendo DS and Wii) in the U.K. since 2008 and 150,000 Peppa Pig iPhone apps have been downloaded since Oct. 2010.
Subscribe and receive the latest news from the industry.
Join 62,000+ members. Yes, it's completely free.
You May Also Like
Loading..