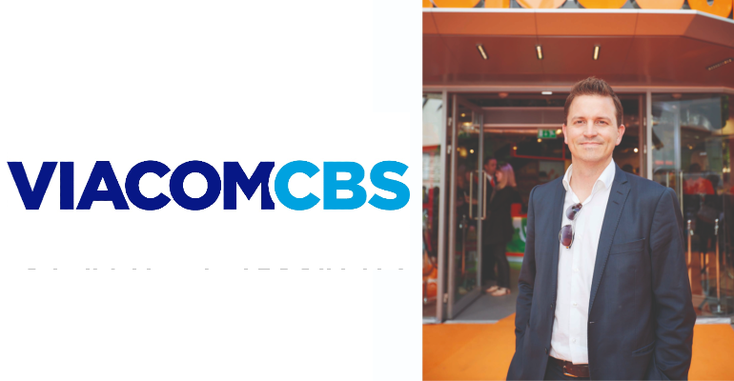 Media became a comforting space for consumers dealing with the COVID-19 pandemic and at-home schooling challenges. From edutainment content to licensed face masks, the category provides vital support for people trying to navigate the unprecedented year we've all faced. 
A key player in the media space in 2020 has been ViacomCBS.
The entertainment powerhouse has been an essential partner for families as they adjust to their new normal.
 License Global 
recently spoke with Mark Kingston, senior vice president, international licensing, ViacomCBS Consumer Products, to understand the measures and actions that the company has taken over the course of this unprecedented year. Kingston shared how ViacomCBS – and licensing broadly – has adjusted and discusses what he sees on the horizon as the industry adapts to our post-COVID future.
We caught up with Kingston ahead of his upcoming on-demand presentation at Licensing Leadership Summit. He will be presenting as part of ViacomCBS's "From Screen to Shelves"
session which highlights how the company's top brands are going from the content we watch to the products we buy.
License Global:
 Aside from the shift due to the global pandemic, what has been the most significant change you've seen in the licensing business over the last five years, and where do you see the licensing business heading in the next five? 
Kingston
: Over the last five years, competition for shelf space has soared. Licensed products are coming from more sources than ever before including gaming, social media influencers, streaming platforms and the expansion of online and omnichannel strategies. 
Within the next five years, we'll see the rise of social commerce and e-commerce, as well as the ability for streaming platforms to launch new IP that will expand into licensing. That will also lead to an increase in seamless consumer interaction and consumption between content to commerce.
What are some of the ways that ViacomCBS has reached out to the broader community during the challenges of COVID-19? 
ViacomCBS has used its platforms and programming to raise awareness and provide resources during these challenging times. For example, campaigns were launched to promote emotional wellbeing, plus health and safety, content was created on outlets like "The Late Show with Stephen Colbert" to support charitable causes. BET ran a special to bring awareness to the serious issues pertaining to their audience, and Nickelodeon ran a special with the goal of explaining what seems like the unexplainable to their audience as well. 
Additionally, we are so proud of the face mask program we are doing in partnership with Save The Children. We have entered into multiple licensing agreements to create facemasks with iconic Nickelodeon characters including "SpongeBob SquarePants" and "PAW Patrol" with all of the ViacomCBS royalties to be donated to Save the Children.  
How has streaming impacted the way you think about content?
Steaming provides a great opportunity to allow our fans to consume our library of content. It's another important way for fans to connect to our content. 
As children adjust to the unique schooling challenges of 2020, what role do you think media plays in helping families during this time?
Media provides an outlet for families to relax and de-stress from all the pressures and can also provide edutainment. We are fortunate to have a strong roster of Nick Jr shows that provide both a level of fun but also help educate at the same time.
What qualities do you look for in a licensing partner and why?
We are looking for partners where we can align on innovation, integrity, authenticity… and a stable balance sheet! We are consistently excited about partners who challenge the status quo and push the boundaries on innovation. We want to bring truly unique products to market that our fans will enjoy and appreciate.
When looking for new markets for products, what should licensees and licensors be looking for and how can they tell what sectors could be right for them? How can you tell what's right for you?
It all begins with research – it's about following the consumer and matching product categories with the needs of the consumer and how your brand(s) can fit into that category and deliver upon these needs. At ViacomCBS Consumer Products, we are always in lockstep with our consumer research team to make sure we are driven by data and strategic alignment.
What is the current biggest trend primed for industry disruption that you see on the horizon for the toy industry that not enough people are talking about?
Content consumption to product purchases. There is so much being done in this area and we'll continue to see advancement as the ability to activate purchasing from consumption of content becomes even more seamless.
Get Ready for Licensing Leadership Summit
All sessions will be available on-demand throughout both live event days and for four weeks after the conference ends. The full agenda can be viewed 
.
Add on-demand sessions like this to your schedule now by registering for the
Read more about:
Subscribe and receive the latest news from the industry.
Join 62,000+ members. Yes, it's completely free.
You May Also Like
Loading..