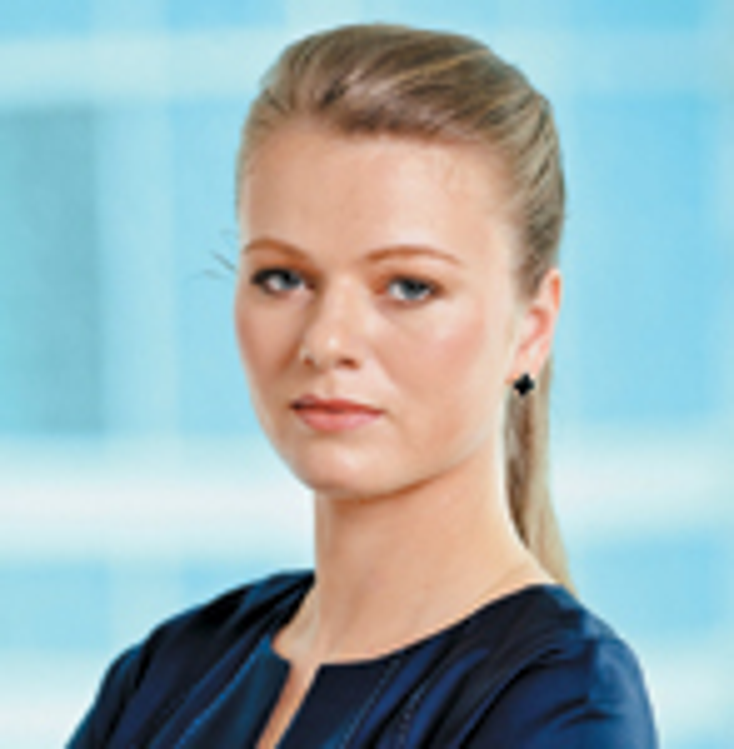 Please give readers an overview and background of the VIMN/MTV presence in Russia.
Elena Balmont:
MTV first launched in Russia in 1998, but from June this year, and for the first time in 15 years, the channel became owned and operated by Viacom International Media Networks, which is really exciting as we now have full editorial control over every aspect, from content to creative and everything in between. The new look of MTV is now more closely aligned to the MTV brand globally, allowing young Russians to fully experience the world's leading youth entertainment brand in their own country.
In Russia we now have three branded networks–MTV, Nick and Paramount Comedy–representing a total portfolio of 11 channels (MTV, MTV Hits, MTV Dance, MTV Rocks, MTV Live HD, Nickelodeon, Nick Jr., Nick HD, Paramount Comedy, VH1 European and VH1 Classic), which is a fantastic achievement and demonstrates VIMN's long-term commitment to the market.
In 2012, we opened a local office in Moscow and recently announced
the expansion of our Russian operations that now include four additional territories–Estonia, Latvia, Lithuania and Ukraine. This move is in recognition of the successful expansion of VIMN's operations in Russia and the CIS. There are synergies between our businesses in Russia and the Ukraine while the proximity of the Baltic states means we can focus more on these territories to develop stronger partnerships in these markets.
What is the significance of the recent re-launch of the MTV brand in Russia?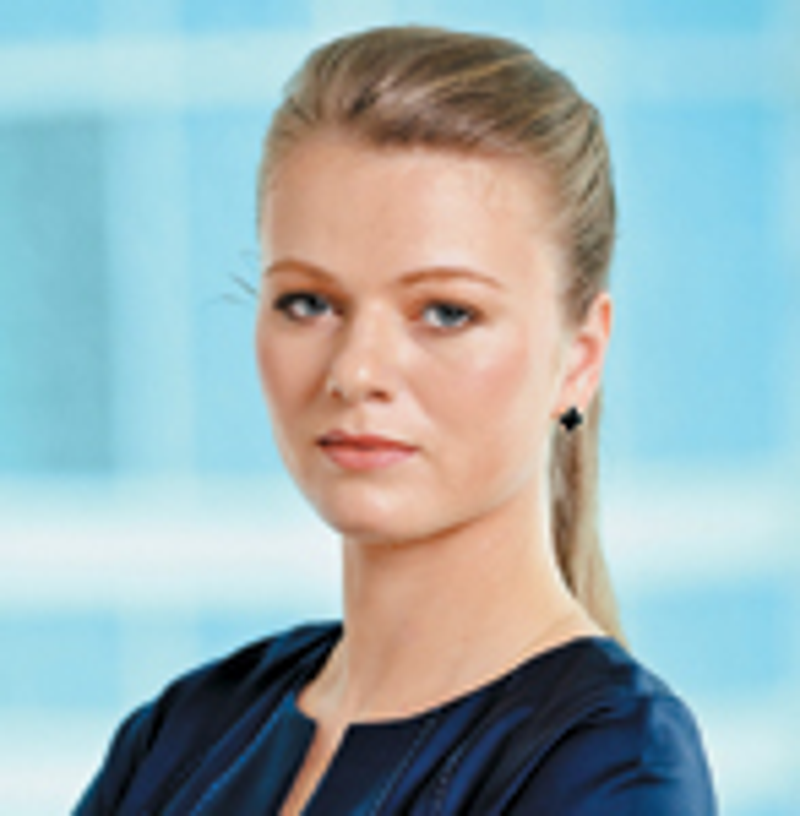 Elena Balmont, general manager, Russia, CIS, Ukraine and Baltics, Viacom International Media Networks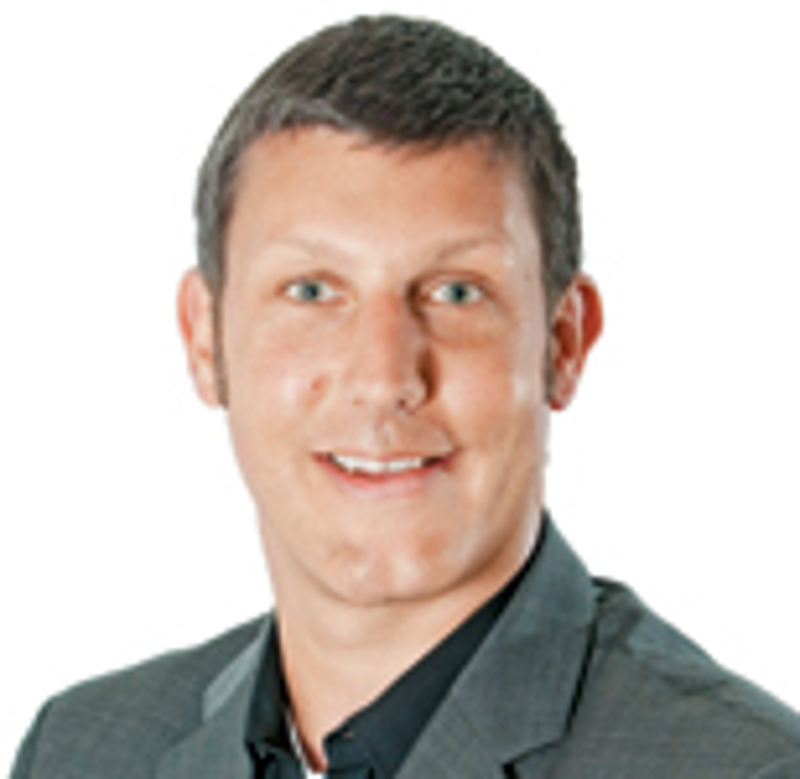 Dan Frugtniet, licensing director, VIMN emerging markets, Viacom International Media Networks
EB:
Russia is a critical global market for VIMN and we're increasing investment in our business here. Taking full control of the MTV brand means that we have strengthened our presence in Russia even further. The rejuvenated MTV Russia launched in high definition on Oct. 1, and by taking the channel back in-house, it builds on the success of our existing business in this market.
Having seen the huge success of our other brands, Nickelodeon and Paramount Comedy, and the way they resonate with our audiences' right across Russia, I'm confident that we've got a lot more room for growth and MTV will contribute to our future success.
MTV is positioned as the multi-platform destination of choice for young Russians, which combines local content with the best of MTV's global programming–much of which hasn't aired previously. Our target audience extends to age 34, as we are still retaining the generation who watched MTV back in the year 2000 and who are loyal. MTV is a mix of the channel's heritage shows such as "Beavis and Butt-head" and "Pimp my Ride," as well as more recent shows such as "Catfish," "Underemployed," "The Inbetweeners" and, of course, music, which is part of MTV's DNA.
What is the overall perception of brands in Russia and why they have become so popular?
EB:
Nickelodeon brands are performing well in Russia. There is high awareness of brands such as SpongeBob SquarePants, Dora the Explorer and Teenage Mutant Ninja Turtles. Brand awareness for Nickelodeon ranks very high (98 percent among parents and 90 percent among kids [source: SPA Nickelodeon Brand Tracker 2013]) with the brand perceived positively, and as funny and surprising. At the heart of our success is content and localization. SpongeBob, Dora and Turtles are favorites in the Russian market, and our new series are gaining popularity. The channel is fully localized and programmed to fit the lifestyle of Russian kids. Nick Jr. is also available in Russia and is reaching a wide audience (11.9 million viewers [source: TNS Russia, TV Index Plus]), cumulatively providing a huge awareness for our preschool properties.
MTV caters to a connected and curious youth audience with 87 percent of Russian Millennials describing themselves as curious about the world (source: Next Normal study, July-October 2012/May 2013). Ninety percent of Russian 18- to 34-year-olds like watching U.S. TV programs, and 58 percent like music TV programs (source: Comedy Across Borders study, August 2012). MTV taps into this audience and fits their lifestyle.
What have been the most popular franchises and why?
Dan Frugtniet:
Nickelodeon is the No. 1 thematic channel in Russia based on share of viewing among kids ages 4 to 17 (source: TNS Russia, TV Index Plus, August, September, October 2013), and it has been since April 2013. Our share of viewing has increased year-on-year, so we have a great base to build on. This is reflected in our brand awareness–we have 88 percent awareness for Teenage Mutant Ninja Turtles (7- to 14-years-old) (source: KidzGlobalTrends 2013), 91 percent for SpongeBob (0- to 14-years-old) (source: TNS Russia, TV Index Plus) and 56 percent for Dora the Explorer (0- to 14-years-old). All three brands have a strong heritage based on long-running and extremely successful TV series, and with the Dora live show launching in Russia this year, we expect it to become even more popular in 2014.
Our comedy channel Paramount Comedy is the only pure comedy channel in Russia and has built a strong following with franchises like "South Park." We have recently launched an apparel range with local partner MF for it.
How has popularity and success translated into brand licensing and consumer product marketing?
DF:
We are developing a license business for all our existing TV brands. Traditionally, Nickelodeon has led by providing various internationally well-known characters for local licensees. Air time is still key to success, and in addition to our Nickelodeon channel, we also have branded blocks on local FTA channel TNT (Russia), QTV (Ukraine) and Balapan and NTK (Kazakhstan). Our content also airs on FTA channel 2x2 in Russia and TET/1+1 in the Ukraine. We have also recently launched branded blocks for MTV on Russian FTA channel U. In addition to this air time, our licensees receive strong marketing support throughout the year.
What are some specific merchandising initiatives that have been successful?
DF:
The Teenage Mutant Ninja Turtles master toy range, produced by Playmates and exclusively distributed locally by Gulliver, has been a huge success and currently holds 12 percent market share in the boys' toy sector. We have developed a fantastic relationship with the No. 1 kids' retail channel Detsikiy Mir, and to-date have run two key retail promotions for Teenage Mutant Ninja Turtles that drove incremental toy sales and brand awareness.
What is the strategy for VIMN looking ahead to 2014 and beyond?
EB:
Our licensing business is a critical third revenue stream for us globally, and we believe we have a huge opportunity in Russia that is reflected in the recent appointment of our first senior licensing manager based in Moscow. We recently appointed a local agent, the Riki Group, to exclusively represent our Nickelodeon and Viacom Consumer Products business in the market that has resulted in a number of deals for our brands including publishing (Turtles and Dora); confectionery (SpongeBob) and apparel (Turtles and Dora), to name a few.
The key to VIMN Russia's expansion strategy is working effectively with local partners. We currently work with a number of key licensees such as Gulliver (toys, back-to-school and stationery), C-Trade (toys and outdoor), Confitrade (confectionery), Ferrero (confectionery), Komiks (publishing), Cotton Club (personal care) and ECOlife (apparel). We also have a range of new categories that we are in discussions for including footwear and mobile accessories–watch this space!
Moving forward our strategy is to continue to roll out preschool consumer products for all key properties including Dora the Explorer, Diego, Bubble Guppies and Paw Patrol. We also aim to expand retail promotion into mass grocer outlets and develop food and drink promotions for Turtles and SpongeBob.
With the re-launch of MTV Russia, we are also looking to develop our consumer products business with apparel and fashion lines.
Read more about:
Subscribe and receive the latest news from the industry.
Join 62,000+ members. Yes, it's completely free.
You May Also Like
Loading..