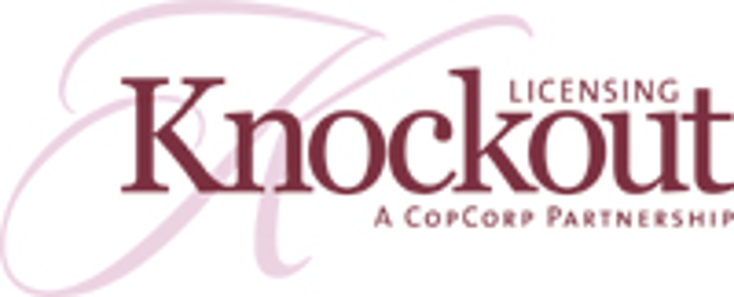 Boutique agency Knockout Licensing has established its brand identity and is positioning itself for ongoing growth.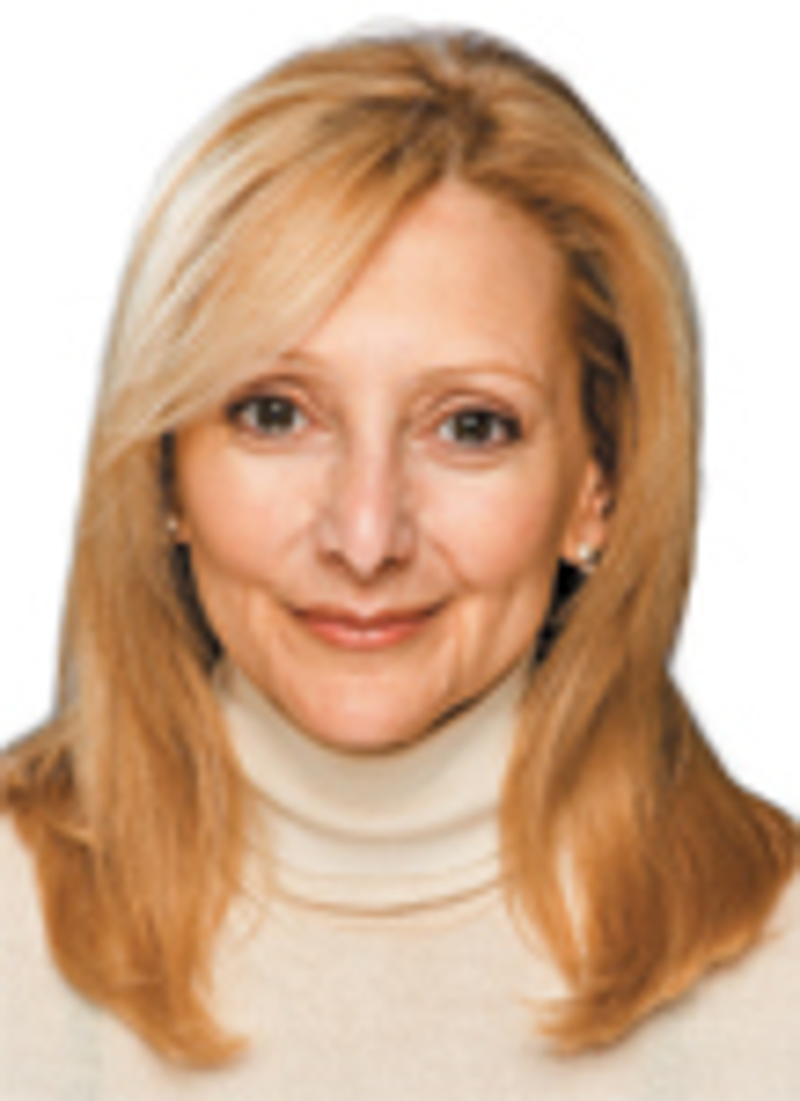 Carole Postale, president, CopCorp, and co-president, Knockout Licensing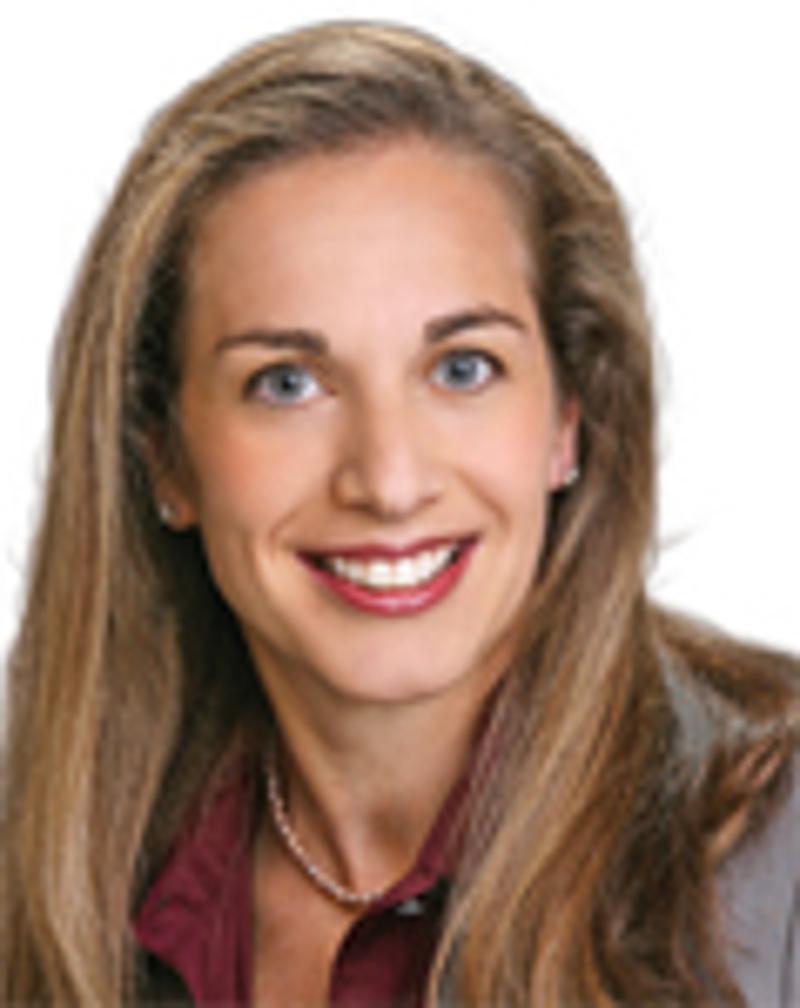 Tamra Knepfer, co-president, Knockout Licensing
It has been more than three years since industry vets Carole Postal and Tamra Knepfer joined forces to create Knockout Licensing. Knockout has quickly become a preeminent licensing agency with numerous awards under its belt.
At this year's Licensing Expo, Knockout will unveil a new logo that builds on the equity of CopCorp Licensing, Postal's nearly 20-year-old licensing agency, and will showcase a number of new licensing programs for its high-profile properties.
Knockout's new logo cements the agency's identity. After partnering to form the company, Postal and Knepfer soon realized that there was strong brand awareness of the CopCorp name, particularly internationally.
"We didn't want to lose the equity of the CopCorp name, but we wanted to be clear that Knockout was a new company," says Postal of the joint venture's founding. "My name is well-known in the industry, as is CopCorp,
the company I have skillfully built over nearly two decades through the launch of billion dollar licensing programs. With all business now under the Knockout umbrella, the CopCorp name and our history of tremendous success is simply too precious and valuable to lose. We wanted our Knockout branding to reference CopCorp in some way, and in a way that helped clarify the partnership.
The reinvented Knockout logo achieves everything Postal and Knepfer hoped it would, maintaining the familiarity of the CopCorp branding and reaffirming its association with the new company.
"We're very pleased to have this new branding and logo–it signals a new chapter for CopCorp," says Postal. "We have now truly merged into one company that is here to stay, and one that is a force to be reckoned with.
The Next Chapter for 'Downton Abbey'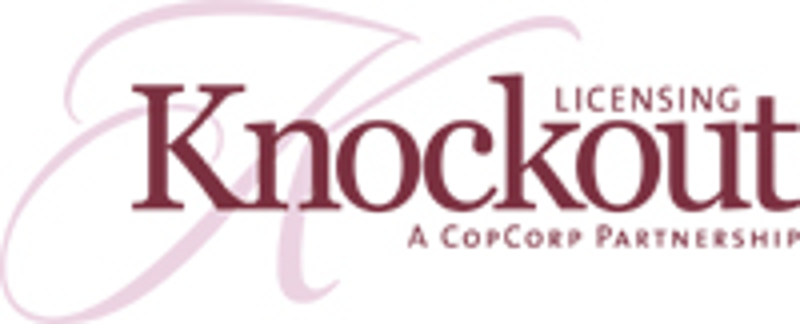 "Inspired by the success of the initial lifestyle product launch, our primary focus has shifted from fan-based, entertainment licensed products to the 'Downton Abbey' Home brand extension," says Knepfer. "While we all know that new production of the show will not go on forever, we have been able to transition the property into a classic brand that is truly timeless.
"'Downton Abbey' has offered us so many opportunities to find unique products and new categories and retail venues to pursue for licensing," says Postal.
Licensees range from the 1928 Jewelry Company for fashion jewelry to home décor and furnishings from Nostalgia Home Fashions and Heritage Lace, assorted teas by The Republic of Tea and Cost Plus World Market exclusive items such as mincemeat pies and lemon curd. Products now even extend to rose bushes that are specially bred to emulate the beauty and style of key characters from the show. The "Downton Abbey" Home collection will expand the brand to additional product categories including furniture, mattresses, bath and kitchen products, decorative accessories and garden products.
Postal says the "Downton Abbey" brand will also continue with new content, events and iterations beyond the television series including "Dressing Downton," a traveling costume exhibit that showcases nearly 40 period costumes and jewelry from the series.
'Outlander'–More than a Highland Fling
Last June, Sony Pictures Television appointed Knockout to build and manage the licensing program for "Outlander," the TV series based on Diana Gabaldon's New York Times best-selling book saga. The show, which airs in the U.S. on Starz, is in its first season–a second season based on Outlander book No. 2 is in production.
"We knew right away that this was a very special series," says Postal. "There is a large, passionate and dedicated pre-existing fan base. With a ninth book in the works, there is certainly a significant future for this property.
The show, which is set in Scotland, has a strong national theme and also a time travel element, which enables Knockout to develop an innovative marketing strategy.
"Of course we have the usual t-shirt and calendar licensing, but we are following our strategy for 'Downton Abbey' and expanding beyond the basics into categories that are right for the 'Outlander' brand," says Knepfer.
Tartan products are a key focus for merchandise that utilizes Sony-created exclusive and proprietary plaid patterns, each of which represent a different family or clan depicted in the series. The five patterns are officially registered with the Scottish Register of Tartans. The Celtic Croft is the property's licensee for traditional apparel and accessories, which include custom-made wool kilts, shawls and tams made from the same wool that is used in the series' costumes.
Walker's Shortbread will also produce a line of cookies packaged in "Outlander" Tartan patterns, set to hit market in September. Additional products and cookies are in development for 2016.
"Anything having to do with Scottish culture is on our radar. Since plaid prints are extremely in fashion now, it's a trend that 'Outlander' can certainly monetize," says Knepfer.
Knockout has also lined up AbbyShot to produce limited edition clothing and fashion accessories based on the actual costumes seen on the TV series.
Knockout has already signed more than 20 licensees.
"I think that's a record," says Knepfer. "With such a strong start out of the gate, plus impressive viewership stats and DVD sales, the long-term potential for 'Outlander' is strong.
Big Plans for 'Little House'
Together with Friendly Family Productions, the original producers of the "Little House on the Prairie" series, Knockout is developing a unique lifestyle licensing program for this classic television and literary property.
Based on the classic books written by Laura Ingalls Wilder, the American pioneer stories have sold more than 60 million copies in 100 countries.
Knockout has signed Andover Fabrics to create and market "Little House on the Prairie" fabrics for quilting. Another licensee, The Queen's Treasures, recently signed on for high-end play dolls, doll houses and accessories, including a covered wagon, all inspired by "Little House on the Prairie" characters and settings.
More News from Boo and Smithsonian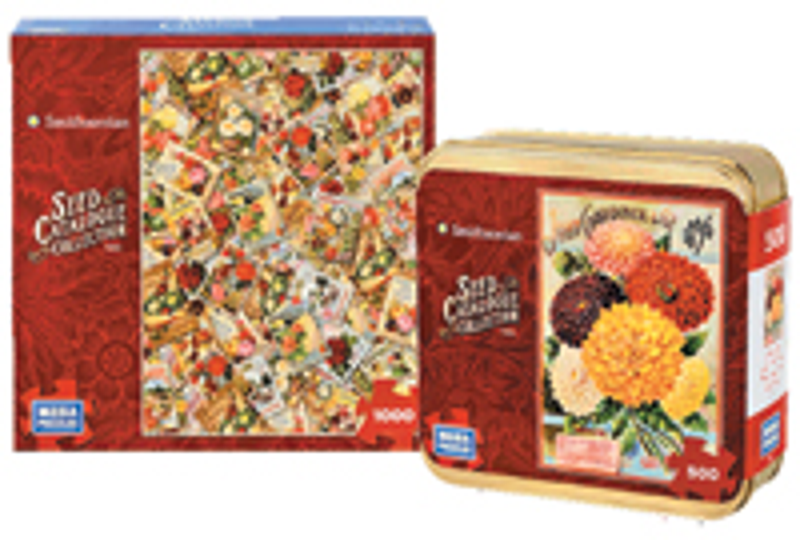 The Knockout team has also signed multiple new licensing agreements for social media sensation, Boo, The World's Cutest Dog. App "Weather Puppy" recently launched a new iteration starring Boo and his pal, Buddy. This marks yet another digital platform for Boo exposure, joining digital stickers by Pico Candy as well as Facebook instant messenger stickers.
"Boo is a digital star, with a staggering 17 million 'likes' on Facebook, plus close to 600,000 followers on Instagram," says Knepfer. "Since Knockout knows the digital space so well, creating apps and IM stickers for Boo was naturally an important part of our licensing strategy for tech-savvy fans.
A new property for Knockout is Smithsonian Libraries' Seed Catalogue Collection, a treasure trove of beautiful artwork depicting colorful flowers, fruits and vegetables.
"The Smithsonian Libraries have done a magnificent job collecting, curating and preserving these images," says Postal. "We're working on a licensing program that includes home accessories and stationery. MegaBrands has already produced a range of stunning puzzles using images from the collection.
The partners plan to have more deals to announce throughout the year.
"As a boutique agency, we are very selective in the properties we represent," says Knepfer. "And given the impressive licensing programs we have built for 'Downton Abbey' and Boo, and are just beginning to build for 'Outlander' and 'Little House,' our agency is well-poised for growth. With some new, exciting properties in the pipeline, we are looking forward to continuing to bring innovation, strategic marketing and new products to our breakthrough licensing programs.
Read more about:
Subscribe and receive the latest news from the industry.
Join 62,000+ members. Yes, it's completely free.
You May Also Like
Loading..