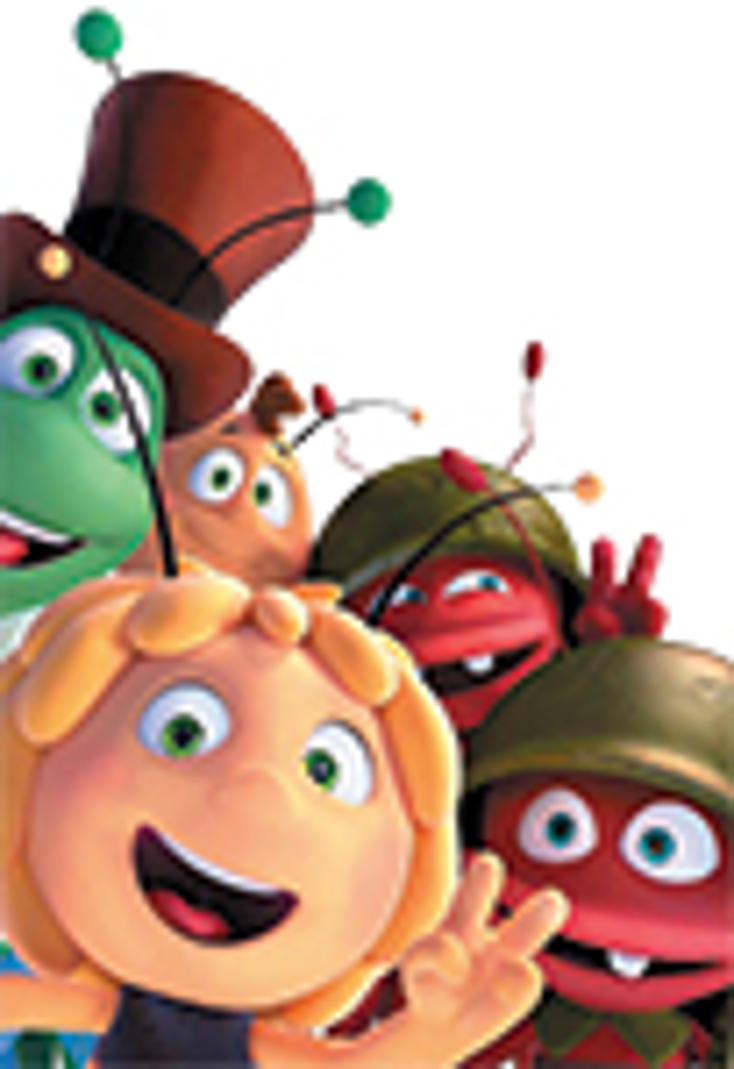 Studio 100 and m4e have merged their strengths to create a European powerhouse of kids' entertainment.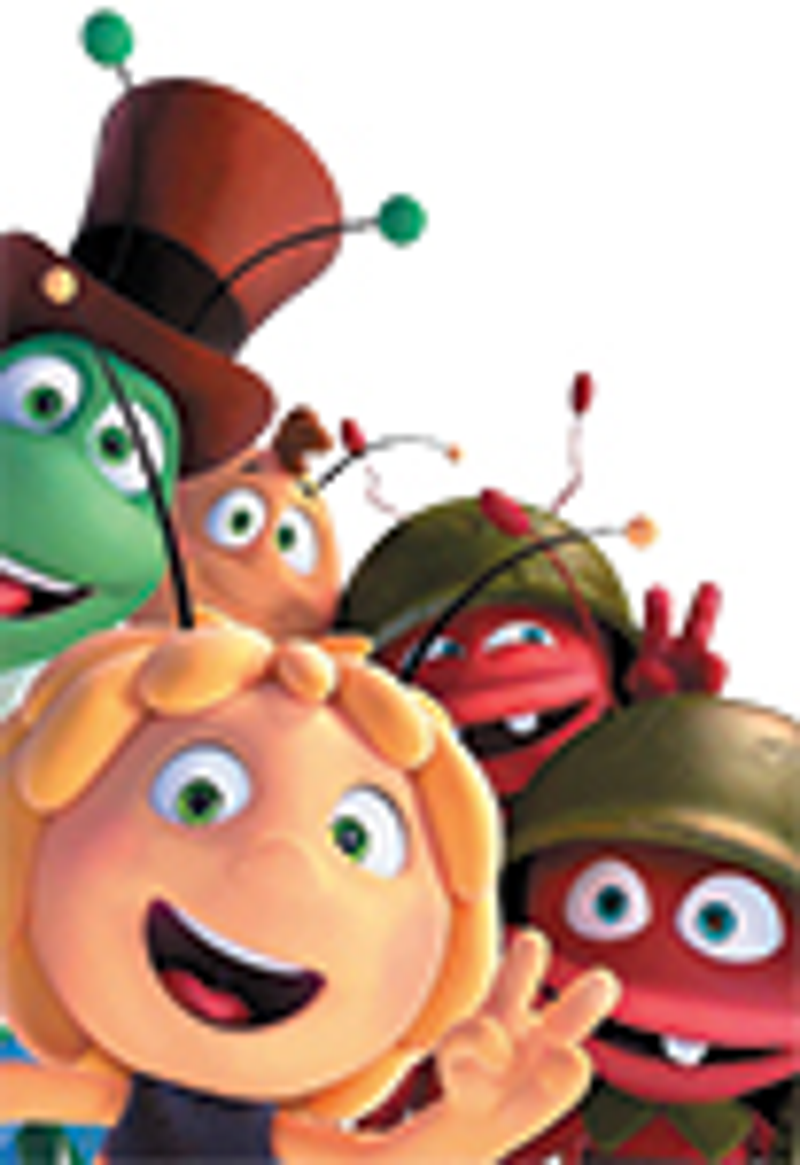 By acquiring a majority stake of m4e in February, Studio 100 has become a stronger player in an increasingly consolidated market.
On their own, each of the companies has a distinct advantage. Belgium-based Studio 100 is a leading global family entertainment company with offices across the Netherlands, France, Germany and Australia, a live-action studio in Belgium and two animation studios (Flying Bark Productions in Australia and Studio 100 Animation in Paris), as well as a stable of evergreen properties and newly created shows.
The company extends its properties, which include "Maya the Bee," "Heidi" and "Vic the Viking," into multiple consumer touchpoints, including live-action and animated content, digital platforms, film, publishing, merchandising, theme parks, theater and
music.
Germany-based m4e has been creating innovative, award-winning shows such as "Mia and me" and "Wissper" for more than 150 territories worldwide since 2003. The studio has a robust pipeline of new properties and operates a full-service licensing and merchandising agency/division that represents international entertainment brands, as well, such as "Beyblade," "Yo-kai Watch" and "Super Wings."
Together, the two entities are a formidable player on the European family entertainment stage with expanded local and international distribution capabilities, a stable of top talent and enhanced in-house production possibilities.
"Studio 100, with the acquisition of m4e, is by far the leading animation and live-action studio in Europe with more than 17,500 episodes of kids and family entertainment programs," says Hans Ulrich Stoef, who will continue as chief executive officer of m4e and Studio 100 Media. "The international markets are in a huge upheaval with consolidation on every level, and this partnership gives us the strategic advantage to compete and thrive in this market."
"When you join forces with the biggest talent available with animation studios in Sydney and Paris, you become a global producer of content, and you become a critical partner for important licensees," says Hans Bourlon, chief executive officer, Studio 100. "The portfolios of Studio 100, which contains classics such as 'Maya the Bee,' 'Heidi,' 'Vic the Viking,' 'Nils Holgersson' and new productions, and m4e, which has successfully developed and produced new and original content, combine well to offer a broad range of content for potential licensing partners."
Combining teams with different core strengths from both the Studio 100 and m4e offices in Munich has allowed the merged company to "create the strongest sales and marketing force in the European market," says Bourlon.
"Since Studio 100 is a leading producer of live-action in Europe, and we have our own facilities in Belgium, from sound stages to editing suites, we can do everything in house," he says.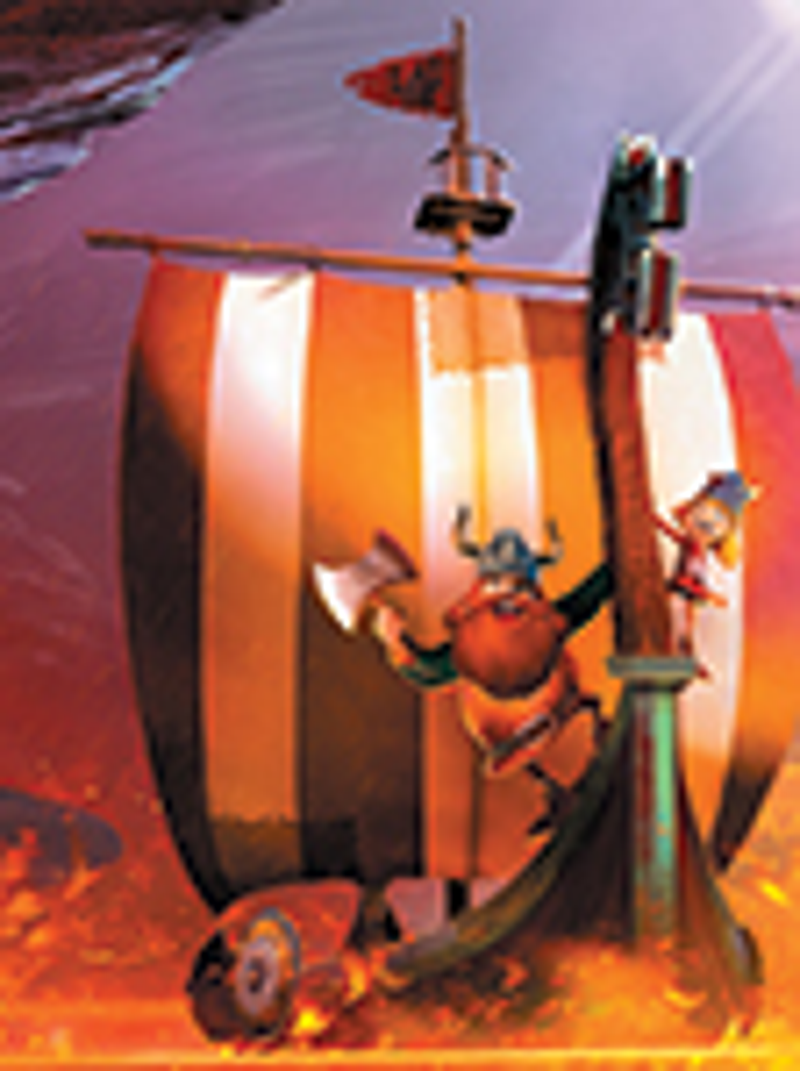 All of the m4e properties will be incorporated into Studio 100's leisure segment, which produces live shows in German-speaking countries and operates six theme parks under the Plopsa brand in Belgium, the Netherlands and Germany. The leisure business is increasingly becoming a more significant part of the business, and additional theme parks are planned for Poland in the near future.
"The leisure business is booming, and unlike other content, experience-based entertainment doesn't face digital competition," says Bourlon. "Families are increasingly willing to spend money on spending quality time together. Featuring all of our properties in our theme park attractions is good for the marketing side of the business as well as for licensees, since it raises visibility and builds a wider fan base on the combined mix of characters.
"We're always in search of new opportunities in the theme parks, and we've recently bought two parks and refurbished them–we have more ambitions in this area. We have plans to build two water parks in Belgium, and are hoping to start construction in the next year. We are always looking to acquire companies which have strong content in television and feature films," Bourlon continues.
Looking forward, Studio 100 and m4e have an ambitious five-year plan for animation and live-action properties, with five feature films set for release in 2018 and 2019 alone. Plans include debut feature films for "Mia and me," "Heidi" and "Vic the Viking," as well as a second feature film for "Maya the Bee" and the debut of a new television series, "The Beatrix Girls."
"The Beatrix Girls," a hybrid of live-action, puppet animation and CGI, is now in development for the worldwide market.
"It's a comedy show about a girl band of puppets, and we have really high hopes for this property," says Stoef of the new series.
Another new property, "100% Wolf," produced by the Australian animation studio Flying Bark Productions, will include a TV show and a feature film.
"We will announce broadcasters soon and bring the property to the licensing market next year," says Stoef.
With more than 350 licensing partners and 10,000 licensed products across all categories, Studio 100 has a strong licensing track record with product implementation.
On its side of the business, m4e recently named a number of new licensing partners for "Wissper" and "Mia and me." Simba Dickie Group was appointed as the international master toy manufacturing partner for "Mia and me" and is developing a range of dolls and toys based on the show and its characters that will initially launch in Germany, Austria and Switzerland next year, before being made available to international markets.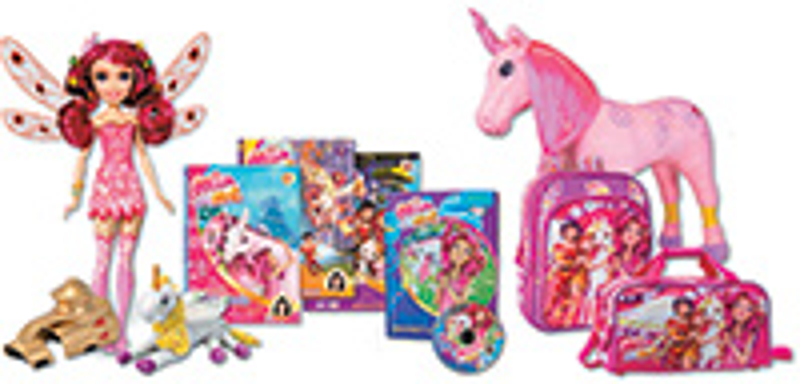 "Mia and me" is broadcast in more than 80 territories and holds a top five spot in Germany, France, Greece and the U.K., with 170 licensing partners on board including Ravensburger, Egmont, Unilever, Nestle, Random House, Panini and Ferrero.
Giochi Preziosi was recently named master toy partner for "Maya the Bee" and will create an extensive range of licensed products set to launch in fall 2018. The collection will include figurines, playsets, role play and feature plush. The licensing deal covers key territories including Italy, France, Spain, the U.K., Portugal and Greece.
"Maya the Bee" season two, a brand-new season with 52 new adventures, is set to launch on major international networks such as Gulli, Tiny Pop and RTP. The property has attracted more than 25 million viewers worldwide with the online Maya dance video, and will continue to grow its digital presence with a web series based on Maya and her friends, which will be tailored for specific digital platforms.
Alicom Licensing was named as the licensing and merchandising agent in the Nordic region for "Mia and me," and "Wissper" and is working with Baumhaus Verlag, the children's book imprint of Bastei Luebbe, to create a publishing range for the series in its territories.
Stoef and Bourlon have great expectations for the growth of the combined company's stable of brands, new and old, in the future.
"Our aim is always to create new properties from a blank page, whether through remakes of well-known classic characters that let parents and grandparents share their nostalgia for those characters or through new properties developed by our studios," says Bourlon.
Read more about:
Subscribe and receive the latest news from the industry.
Join 62,000+ members. Yes, it's completely free.
You May Also Like
Loading..