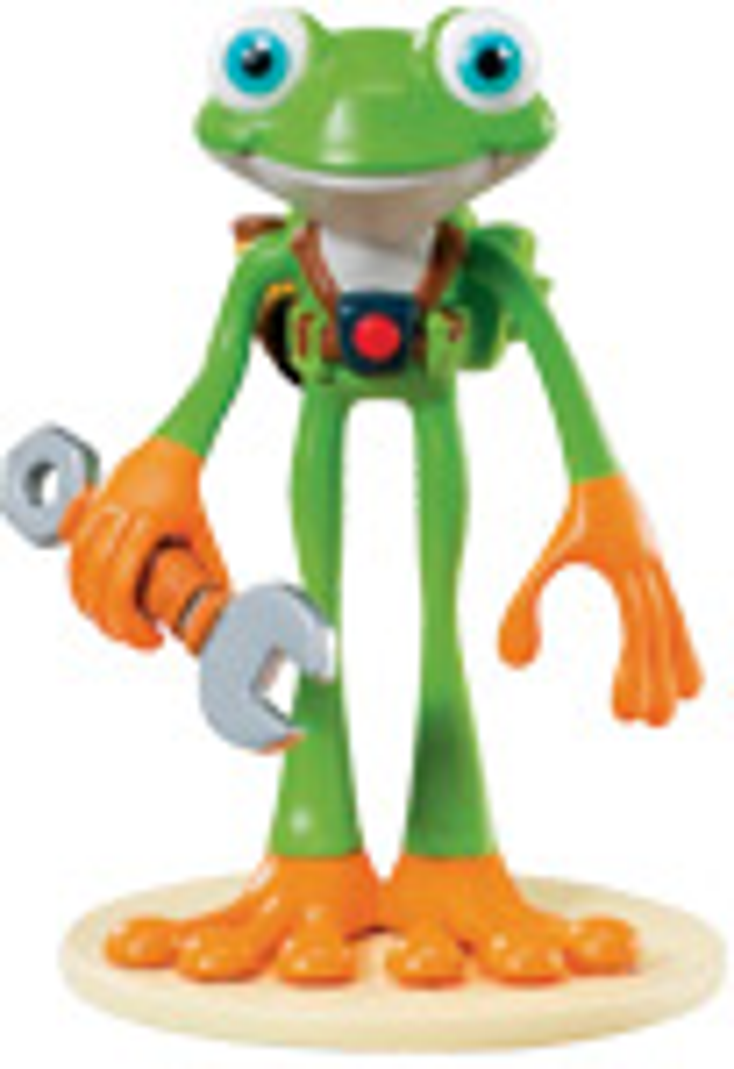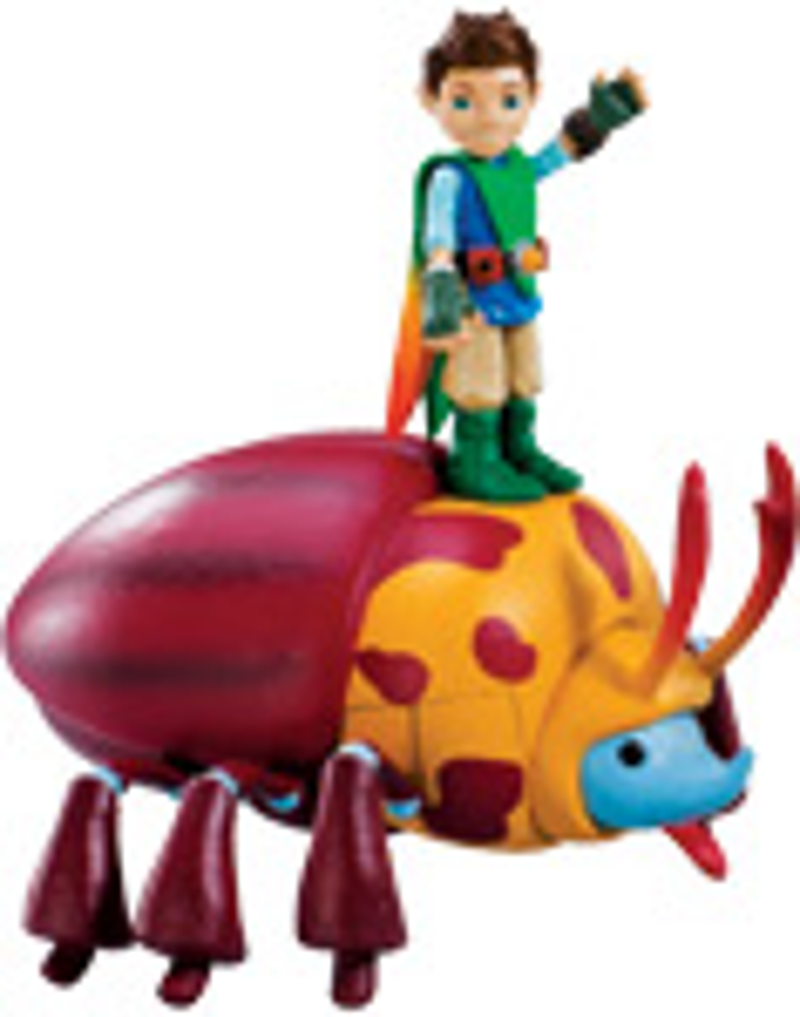 According to Bob Higgins, executive vice president, Fremantle Kids & Family Entertainment, the strategy is to aggressively develop and establish Tree Fu Tom in the marketplace as a true global preschool property. Higgins believes that the series has all of the elements to accomplish this goal, from an incredible story line to high-quality animation to an extensive consumer products program that launched earlier this year in the U.K. and will eventually make its way to the U.S. in the fall.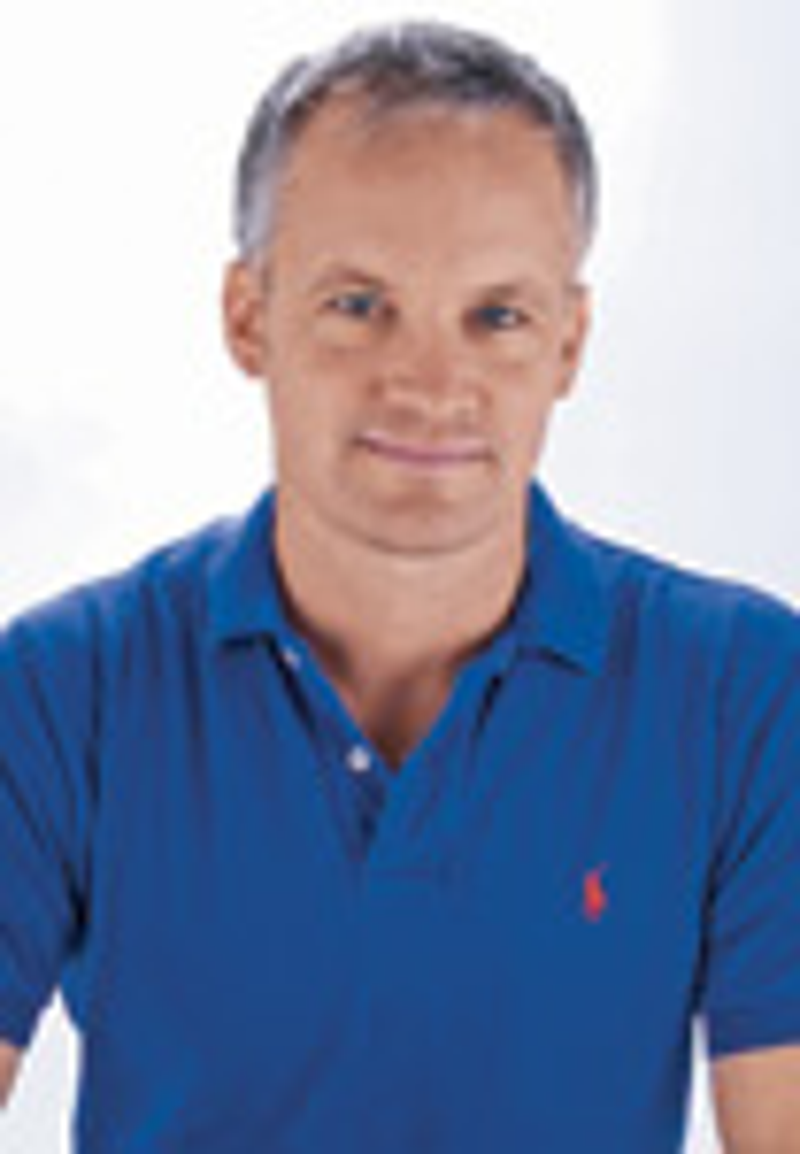 Bob Higgins, executive vice president, Fremantle Kids & Family Entertainment
"We wanted each episode to feel like a mini-movie, which I think we have succeeded in doing," says Higgins. "We have that cinematic feel in a preschool show, and that is what
is now clicking with the audience who are so used to watching high-quality movies. Today's kids are very sophisticated, and you do not have to dumb it down."
Fremantle is aggressively selling the preschool educational series internationally with several major deals in more than a dozen countries including France (Lagardere), Australia/New Zealand (Disney), Israel (HopTV), Eastern Europe (Minimax), Korea (EBS), Brunei (RTB) and throughout Latin America (Discovery Kids). The series has already been sold to Italy (Switchover Media), Canada (Knowledge Network/BBC Kids), Norway (NRK), Belgium (VRT-Ketnet) and Finland (YLE).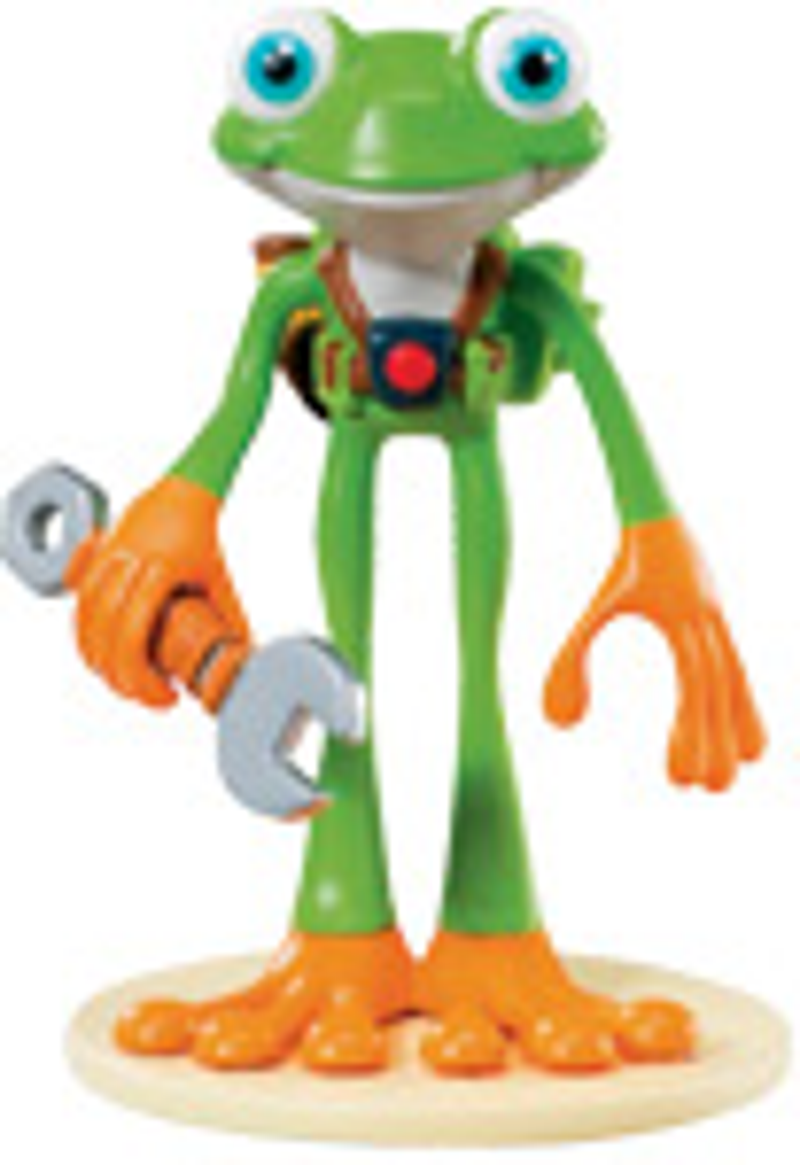 Tree Fu Tom is unquestionably a cornerstone of FME's Kids & Family Entertainment group, which was formed three years ago when Higgins, along with Sander Schwartz, president of the division, were recruited to establish the company as a global player in kids' entertainment.
FME recently signed a five-year partnership agreement with BBC to develop additional children's TV shows, which is clearly reflective of the Kids & Family Entertainment division's commitment to global expansion.
From the time Fremantle partnered with BBC to co-produce the series two years ago, all of the pieces of the program development and broadcast launch quickly fell into place.
"We brought in new writers, a new design style and we kept the essence of bringing magic into kids' homes and allowing them to participate in the show and the basic idea of this character's adventures going into a fantasy world."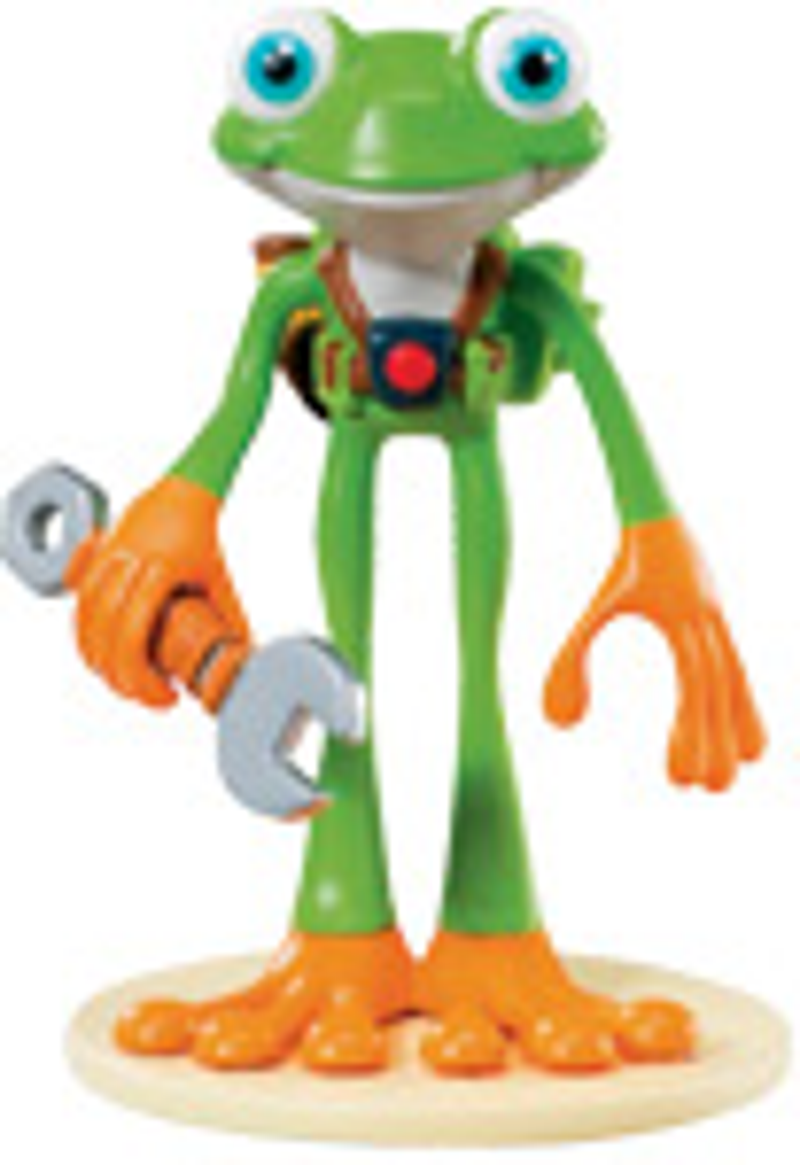 "Tree Fu Tom's" educational, interactive story line, which is targeted to 4- to 6-year-olds, is based on the magical superhero, Tom, and his best friend Twigs, plus a host of other characters and creatures in a fantasy world called Treetopolis. Blue Zoo Animation does the CGI animation.
"The magic–'tree fu'–is kind of like kung fu, with a movement and chant that goes along with it, which is what happens when Tom does his magic," explains Higgins. "We are trying to get kids up off the couch and doing the spells along with him because when the story hits a certain point for Tom to handle alone, he asks the audience for help. It's all about focusing on kids fine motor skills."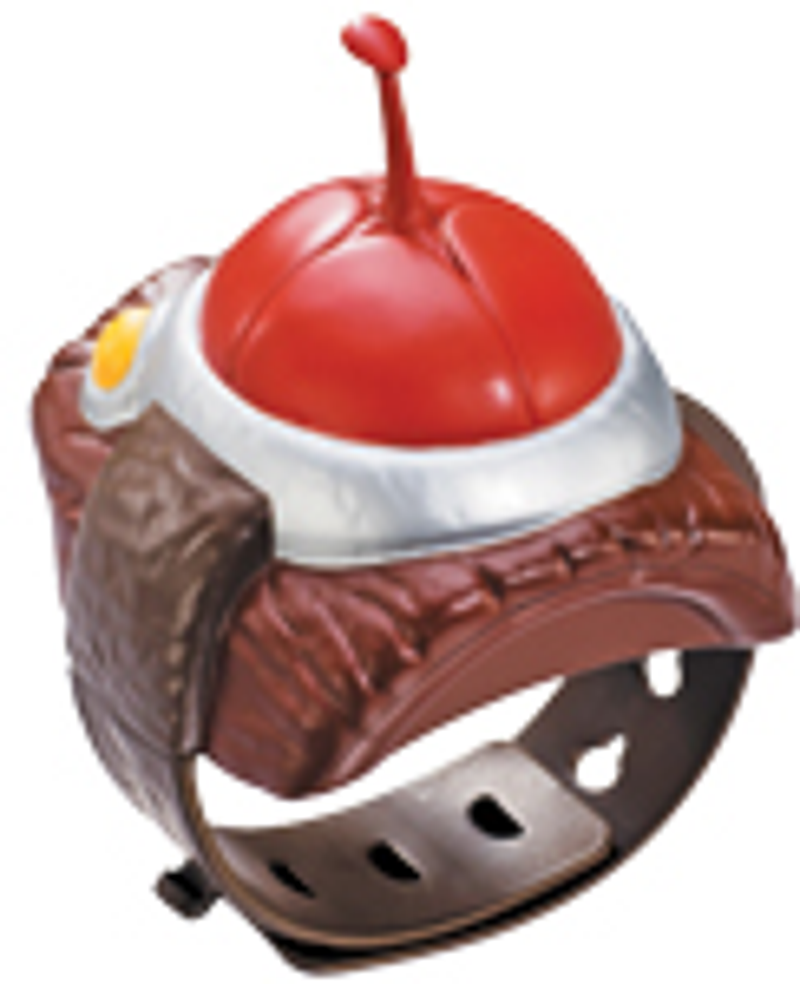 "While the skew is for boys, the ratings show it is very close to being a boy/girl thing," says Higgins. "We have a very strong female character, Ariela, and the queen of Treetopolis is a strong female character, as well."
A comprehensive licensing program was developed in the U.K. and is being developed similarly in the U.S. Giochi Preziosi is master toy licensee for the U.K. and Europe; Random House for publishing; Ravensburger for puzzles; MV Sports for scooters and wheeled toys; Flair for arts and crafts; VMC for accessories; Gemma for greeting cards and party; Egmont for annuals; Rainbow Productions for costumes; Blues Clothing for t-shirts; TDP for nightwear/underwear; and Character World is signed on for bedding.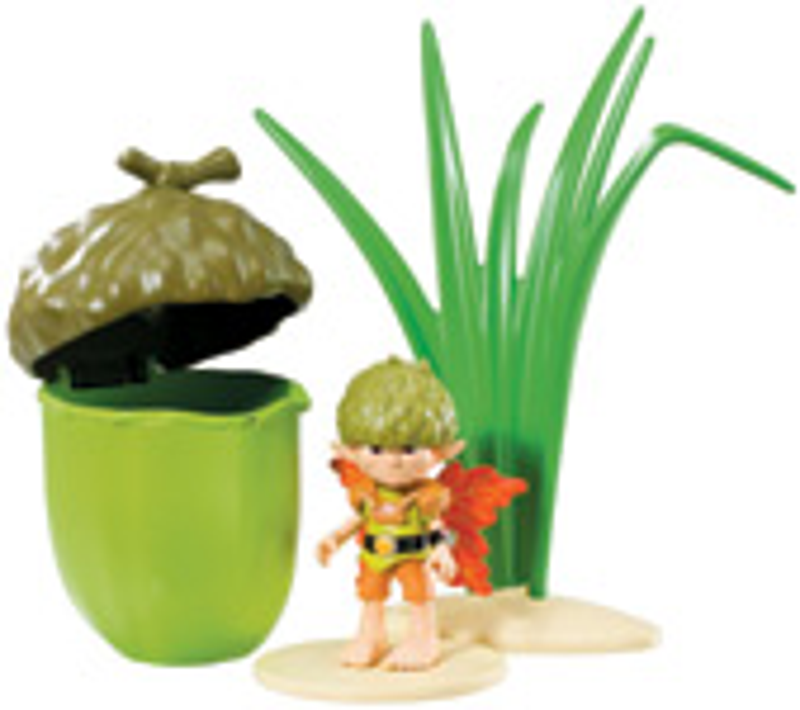 "We have a certain number of things that have strong sales track records," points out Higgins. "At Licensing Expo, there will be a huge push for consumer products, so we are hopeful it will be the same type of timing that it has been in the U.K. We want to build up demand."
The second series of 26 episodes is now in production and will debut later this year, says Higgins, and a holiday special is also being planned.
In addition, Higgins says live entertainment, and perhaps theatrical, is also being evaluated. In the U.K., Fremantle already has a costume Tom character that goes to different stores and retailers.
"Because of the vibrant world Tom goes into, we can create that fantasy land on stage," he says, adding, "In terms of film, that would be a great opportunity."
In the challenging kids' marketplace, the Tree Fu Tom property is gaining momentum and working its magic to emerge as a bona fide global preschool brand.
Read more about:
Subscribe and receive the latest news from the industry.
Join 62,000+ members. Yes, it's completely free.
You May Also Like
Loading..