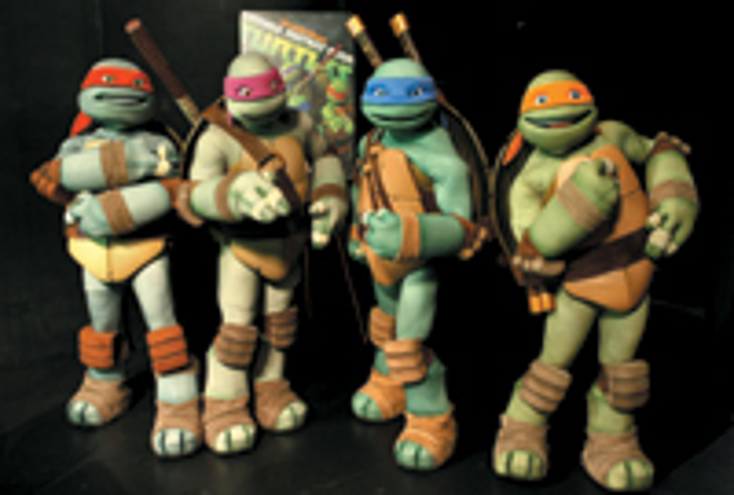 While it's been four years since Nickelodeon acquired Teenage Mutant Ninja Turtles and one year since the property was re-launched, Ron Johnson, executive vice president, international consumer products, Nickelodeon/Viacom Consumer Products, readily admits that the iconic franchise is just kicking into high gear as a second season of the highly rated TV series debuts and the film (directed by Michael Bay) is set to hit theaters in 2014.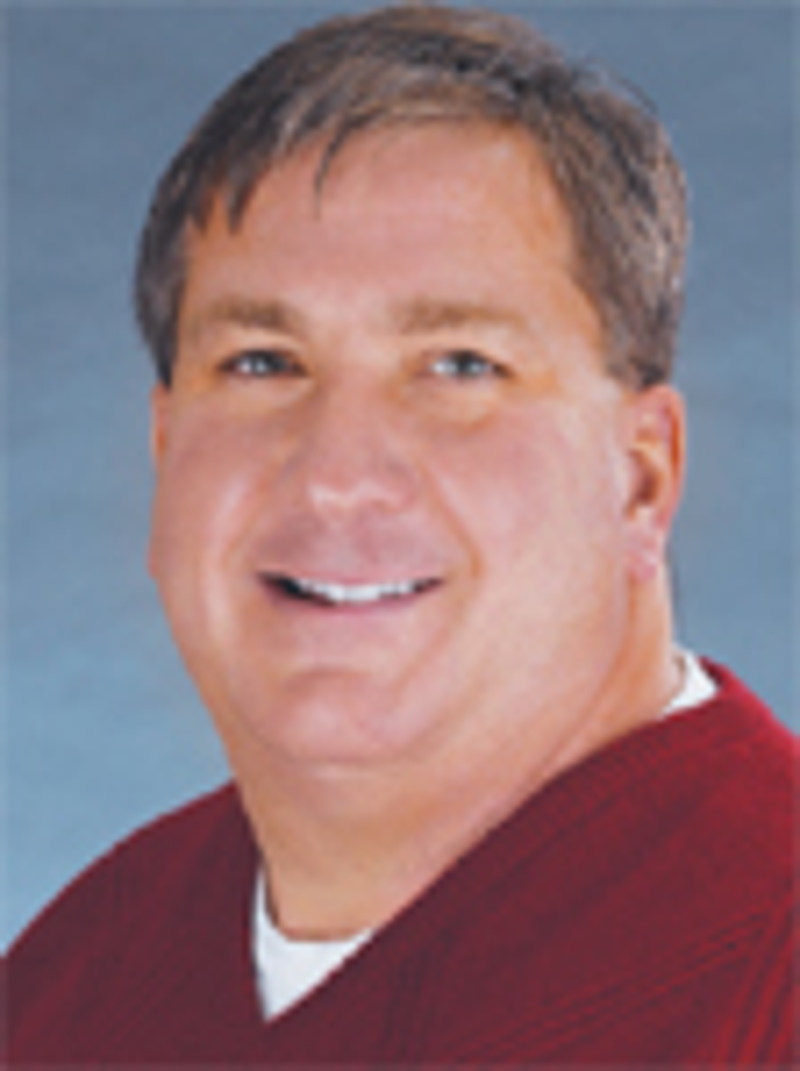 Ron Johnson, executive vice president, international consumer products, Nickelodeon/Viacom Consumer Products
Johnson is also quick to point out that the NVCP portfolio is as relevant as ever with new content and new style guides for long-standing franchises such as Dora the Explorer and SpongeBob SquarePants, as well as a strong list of up-and-coming new properties that will hit the licensing landscape in 2014 and 2015.
So for Johnson, a small town guy with a prime time global perspective, taking on a leadership role was an easy transition as he has been an integral part of the company's new initiatives and strategy–as well as the new Turtles regime–since he joined
NVCP in 2010 initially as senior vice president of Walmart retail development. Prior to joining NVCP, Johnson was vice president/general manager of the global Walmart team for Disney Consumer Products, based in Bentonville, Ark. He began his career at Procter & Gamble and also served as president and chief executive officer of Classic Foods.
"Our brand strategy remains very consistent," says Johnson. "We are still focused on launching TMNT aggressively in every market worldwide, re-investing and re-vamping Dora and SpongeBob in every market, continuing the roll out of Bubble Guppies internationally and developing the strong slate of new properties in the pipeline such as Shimmer and Shine, Paw Patrol, Blaze and the Monster Machines and Wallykazam.
"There's really been no change from a property standpoint, and we are focused on animation to really grow our business," says Johnson. "Organizationally, we have made a few changes that have made us more effective and a better partner with our licensees, retailers and agents globally."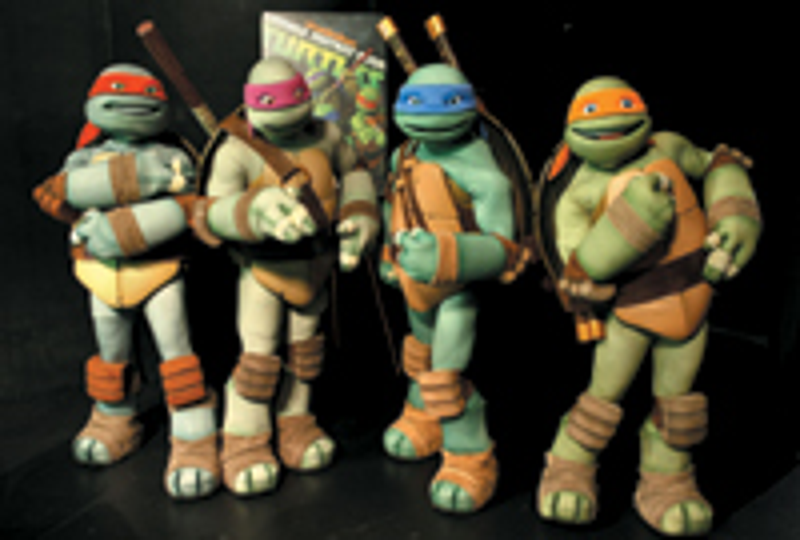 "Kingston brings together all of the territories in a more cohesive approach, and we are already seeing the benefits," says Johnson.
Strategy-wise, NVCP is also making moves.
"The other key aspect is that we have continued to invest in our retail organization," points out Johnson. "This is a huge opportunity to understand what our retailers around the globe want and to use them as a conduit to get to the consumer together. It's no surprise that licensing companies in general don't tend to be as close to individual consumers as the retailers do. We have to do a better job of listening to the retailers and creating the right products and solutions for their marketing initiatives. We have allocated retail heads and more retail marketing dollars to implement those specific programs together."
Since the re-launch of Turtles last October, the property has expanded quickly and is now being aired in 18 countries with 42 million viewers. It's also a top 10 performer in most markets, says Johnson.
"We promised big on Turtles and delivered big... and it's not over yet," says Johnson. "We are definitely managing this franchise as a minimum 10-year-plus property."
The second season of the series begins airing in the U.S. this month and will roll out with a similar timeline as season one, as will new licensed products. There will be a new TMNT storyline and new characters that will set the stage for a fresh line of action figures, as well as the expansion into girl's apparel, sleepwear and accessories. The TMNT theatrical film, slated for release Aug. 8, 2014, completes the three-pronged approach to consumer products–classic, television and movie. Johnson says licensed products will hit markets in the U.S. about six weeks before the film's release and internationally through holiday.
"We look at the TMNT movie products as being an 100 percent incremental business. It's differentiated, older, darker and not as bright and vibrant as the TV series," he says. "The movie will create a huge marketing halo for the brand."
Several new initiatives are being developed for the Dora the Explorer property as well, which Johnson claims is still the No. 1 preschool show worldwide with 75 million viewers in 13 countries. An infant collection is set to roll out in 2014; a marketing program called Step-by-Step that features Dora experiencing firsts with her mom such as her first time to the dentist or school, is launching globally in 2014; and the "Dora and Friends: Into the City" TV series is slated for 2015, which will slightly age-up the property and make Dora "more contemporary and aspirational for today's preschoolers," says Johnson. He also says that the new content will introduce new friends for Dora and be focused in an urban environment, versus the previous rainforest setting.
SpongeBob, which is in 170 countries and represents $12 billion in sales of licensed products since its inception, according to Johnson, is gearing up for the SpongeBob movie, due out in spring of 2015.
For Bubble Guppies, Johnson says this new property, now in 10 countries with 16 million viewers, is in the first stage of rolling out toys from Fisher-Price.
In addition, several new preschool properties are gearing up for TV and consumer products in 2014 and 2015 respectively. They include:
"Blaze and the Monster Machine" is a series that features the adventures of an 8-year-old boy named AJ and his monster truck Blaze. The series will debut in 2014 with 20 episodes ordered. Johnson says that his team has worked closely with the creators on the development of products, which will hit retail in fall 2015.

"Wallykazam" is Nickelodeon's first literacy show for preschoolers and follows the adventures of a boy named Wally Trollman and his pet dragon Norville. Twenty-six episodes are in development for 2014.

"Shimmer and Shine" follows the magical adventures of genie twin sisters–Shimmer and Shine–and their human best friend Leah. It's set for a 2014 debut.

"Paw Patrol" is a co-launch with Spin Master and will hit in the U.S. in fall 2014. Its scheduled to expand broadly in 2015.
In the tween space, Johnson says the consumer products team is developing products for the properties Sanji and Craig and Sam and Cat.
While the spotlight is on Turtles, the NVCP portfolio is quickly getting bigger and stronger worldwide and it's easy to understand why Johnson says he is having "the most fun of his career."
Read more about:
Subscribe and receive the latest news from the industry.
Join 62,000+ members. Yes, it's completely free.
You May Also Like
Loading..