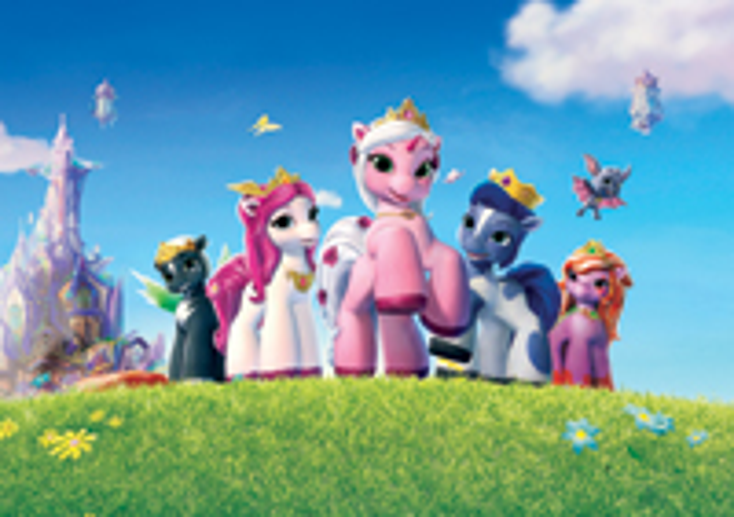 Toy company and confectionery licensee Dracco is now finding success as a licensor for its brands such as Zombie Zity, Predasaurs and Filly.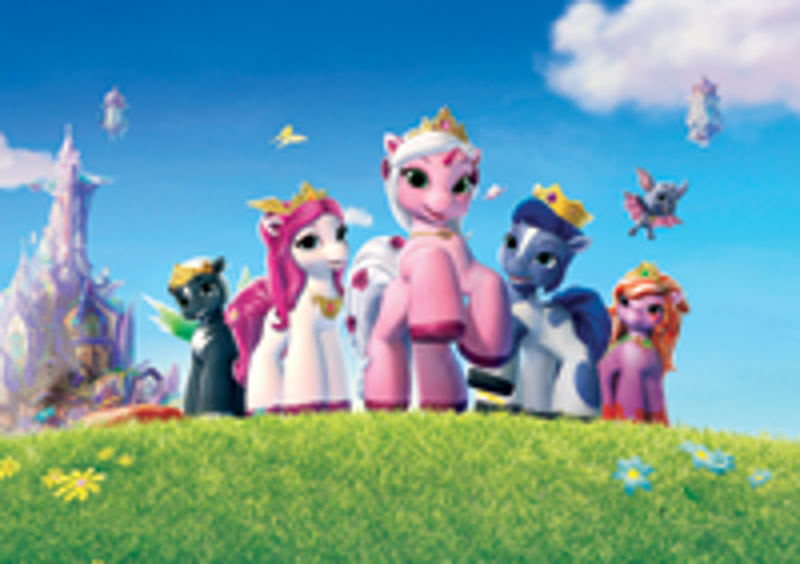 A long-time licensee of brands including Star Wars, Teenage Mutant Ninja Turtles and Skylanders for confectionery and collectibles, Dracco began licensing out a select few of its own toy brands in 2008.
Six years in, the company's outbound licensing program is bigger than ever with its collectible horse property Filly set to debut a TV series this year, and its boys' brands Zombie Zity and Predasaurs picking up new partners around the world.
"Dracco's founders, owners and co-managing directors, Jacob and Henrik Andersen, have grown the company significantly, including the areas of brand development, licensing and new business, to the extent that Dracco is now a TV and digital content producer, controlling many aspects of our IP," says Axel Derendorf, head of licensing and business development, Dracco. "I personally have been part of the licensing and
new business growth since 2008, so it's nice to see Dracco's developments and its many expansion plans."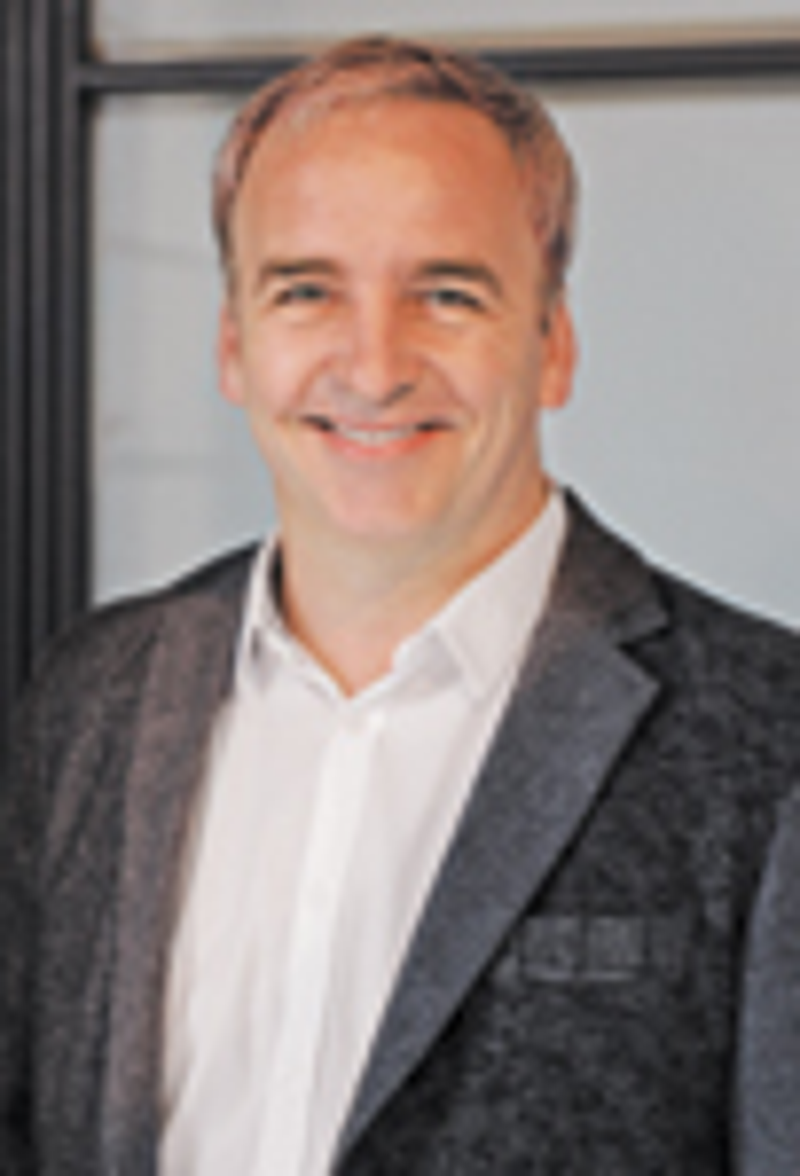 Axel Derendorf, head of licensing and business development, Dracco
However, despite adding a host of new titles to its resume over the past few years, Dracco prides itself on its entrepreneurial spirit, which hasn't much changed since the Danish Andersen brothers launched the company in 2001. Though it has operations in more than 60 countries, the company has only 150 employees, which Derendorf says keeps Dracco "lean and flexible."
"We have the advantage of tapping into our product development resources, marketing, sales, licensing and such to back a large range of businesses," he explains. "We can use synergies across our businesses and make decisions with immediate effect and roll out."
That agility is perhaps Dracco's greatest strength, allowing the company to test out new ideas and business models.
The company will do just that early this year, as it plans to roll out a series of new boys' and girls' properties (Derendorf says that company's next girls' property is "very promising"), while continuing the momentum of its existing brands and entering the TV arena for the first time.
Filly, which is perhaps the company's most well-established brand, boasts more than 40 licensees worldwide across categories that include apparel and publishing.
The brand is also supported by continual additions to its toy range, which has sold more than 66 million units to date. Following on previous iterations that have included Filly Mermaids and Filly Elves, Dracco will release the new Filly Butterfly series this year. Each new Filly series is supported by a swath of digital content that includes an interactive website and apps like "Filly Photo Fun."
Further adding to the Filly furor are plans for a new animated TV series, "Filly Funtasia," which is set to debut in the fourth quarter. Dracco is producing the series and showcased it at MIPCOM last October alongside its production and distribution partner BRB Internacional.
"The Filly brand is expanding nicely in part due to our investment in making it an entertainment brand," says Derendorf. "The TV market's response has been excellent, especially on the quality of the animation, and deals are being signed for TV and home video. 'Filly Funtasia' will definitely win new fans and open more markets and opportunities."
Dracco is now working to expand the brand into additional European territories, Latin America, North America and Asia Pacific through both its in-house licensing team and regional agents.
With the Filly girls' brand well out of the gate, Dracco will also focus this year on expanding the licensing program for two of its boys' properties–Zombie Zity and Predasaurs, both of which will get a new toy collection, as well.
"The Zombie Zity brand is positioned for monstrous growth with a full line of toys and collectibles including more than 70 unique characters, figurines, play sets and trading cards," says Derendorf.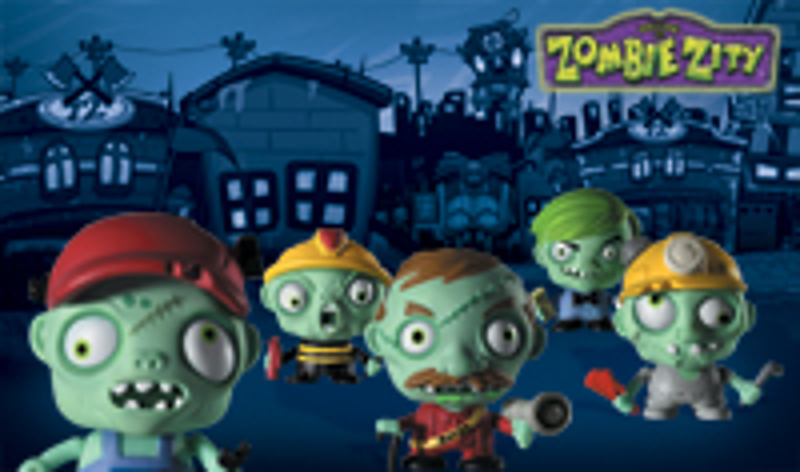 The kid-friendly zombie brand was soft-launched last year and will be accompanied by a bi-monthly magazine in Germany from Egmont Ehapa. A free app, "Zombie Zity Attack," was released in January, and as with the Filly brand, Dracco plans to take the concept into the entertainment space with a CGI animation that is currently in development. Dracco is also solidifying international deals now with licensees in apparel, publishing and homewares, including Leomil for footwear and apparel and Herding for bedding.
Derendorf notes that the brand has been particularly well received in Latin America, where it is represented by regional licensing agent P&L Global Network.
Dracco is also looking to grow its 3-year-old fantasy brand, Predasaurs, which features a line of mutant dinosaurs. The brand's new toy series, Aqua Attack (featuring prehistoric mutant sea creatures), brings the number of characters encompassed in the property to 80.
This year, Predasaurs will be featured in a fast-moving consumer goods campaign in Germany (as will Filly) and will debut a magazine as Dracco continues to add to the brand's roster of new licensing partners.
Derendorf is positive about the year ahead for Dracco, and with good reason.
"New licensees are coming on board internationally, and with the help of powerful distributors who are specialists in their market, we will strengthen and broaden our brands internationally," he says.
Read more about:
Subscribe and receive the latest news from the industry.
Join 62,000+ members. Yes, it's completely free.
You May Also Like
Loading..