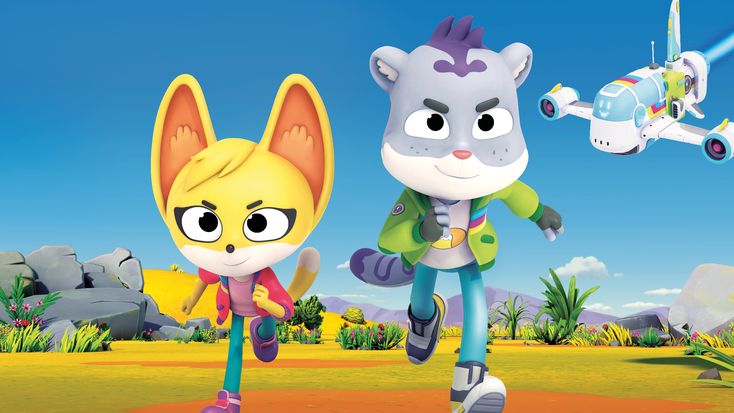 "The Creature Cases"
Sony Pictures Television – Kids
At A Glance
Rapid rise in popularity

"The Creature Cases" global appeal

"The Creature Cases" Consumer Products Program
When it debuted on Netflix in April 2022, "
" joined
Sony Pictures Television – Kids' (SPKKids)
portfolio of children's animation, including "Octonauts," "Super Kitties," "Hilda" and "Peter Rabbit the Animated Series." Produced by TeamTo animation studio, the studio behind "PJ Masks," and executive produced by Kurt Mueller ("Octonauts"), "The Creature Cases" follows the adventures of detective duo, Sam Snow and Kit Casey, lead agents of CLADE (the Covert League of Animal Detective Experts) as they travel a world of weird and wonderful animals, solving mind-boggling animal mysteries that mix real zoological facts with comedic detective action.
Of course, there is no shortage of animal-based kids' animation series for audiences to consume. Still, despite this crowded market, the rise in popularity of "The Creature Cases" has been rapid. The first season quickly joined Net­flix's overall top 10 most watched list and went straight into the Net­flix top three kids' shows in the
U.S., U.K., France and other global markets. The U.S. remains a key growth area for the show. In China, the series debuted on Tencent in June 2022 and quickly jumped into the top 10 of all Tencent shows, chalking up over 800 million views in the first six months. Viewing figures for China now total over one billion.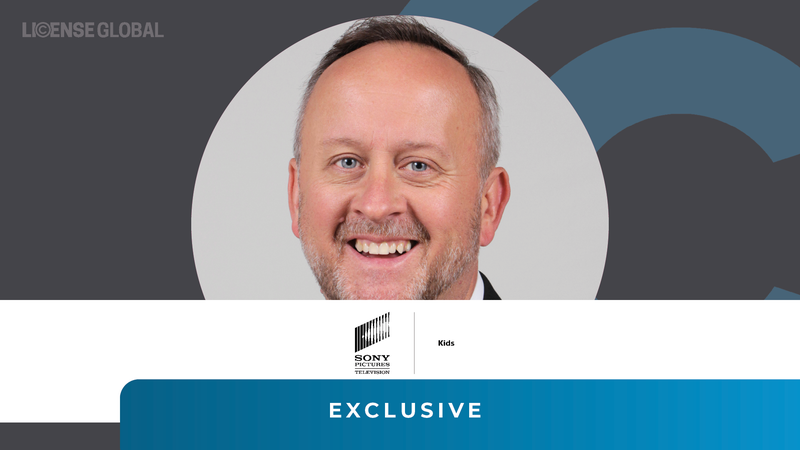 Ron Allen, Sony Pictures Television – Kids
"'The Creature Cases' is the brainchild of our super-talented creative teams in New York," says Ron Allen, executive vice president, franchise and commercial, Sony Pictures Television – Kids. "Gabe Pulliam, head writer/producer, and the executive producers set themselves the task of developing a mystery genre series based in the animal world."
Allen explains that the show being not culturally specific and set across multiple continents helps its global appeal. But he highlights that the writing is the key to the show's success. "Fantastic storytelling is always central to what we do," says Allen. "The show is full of mystery, comedy, action and animal facts. It's all about the animal kingdom, a source of fun and curiosity for kids globally. It's also set on every continent, environment and biome around the world, which helps it to be globally popular. Kids on every continent want to solve those strange but true animal mysteries."
The educational aspect is important too. Though the show is aimed at a four-plus demographic, parents can buy into the show as well, knowing their kids are learning something and will sit and watch it together. The Global Family Study Insight Report, launched by Kids Industries in February, highlighted that co-viewing time as a family has grown significantly post-COVID. In 2019, 74% of parents said they co-viewed with their children at least once a month. This year, 73% of parents co-view at least half the time.
"The educational aspect is a very important part of many of Sony Kids shows," says Allen. "It's always wonderful to have parental endorsement of a show, and 'The Creature Cases' is another example of that. We're continuing to analyze and focus-test the audience, but what we are finding is that brothers and sisters, older brothers, sisters and parents also are really enjoying the show."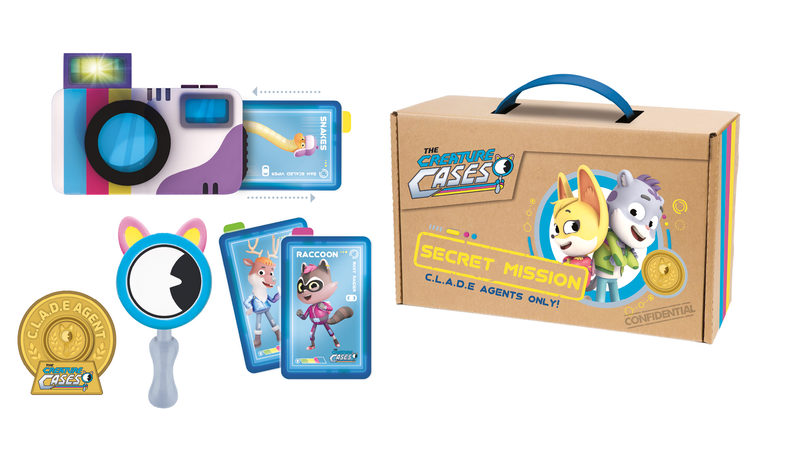 "The Creature Cases" consumer products, Sony Pictures Television – Kids'
"The Creature Cases" Consumer Products Program
SPT – Kids and Netflix understand a long-term content strategy is key to the show's success. As a result, Netflix staggered the rollout of the first three chapters of "The Creature Cases," sustaining the fanbase and embedding brand awareness with each drop of content.
Of course, a successful IP does not guarantee a successful consumer products program, but SPT – Kids is already making some significant strides. In June, it announced PMI as its global master toy partner, which is preparing a line of "The Creature Cases" playsets, figures and plush toys that will debut at retail as part of a multi-territory launch in 2024.
"Sony Kids wants to build franchises for the long term," says Allen. "'The Creature Cases' is a top priority, and we have a long-term content plan in place with Net­flix. We also have a robust, fun, hilarious social media plan, which we will be rolling out in full later this year to support the premium content. When it comes to CP, we look for innovative, fast-moving licensees who are hungry for success and can respond fast to retail. PMI are a superb example of that. We will support those licensees with promotional partnerships, where we are fortunate because we're able to leverage the entire Sony machine, across marketing and consumer products licensing. More on that to follow.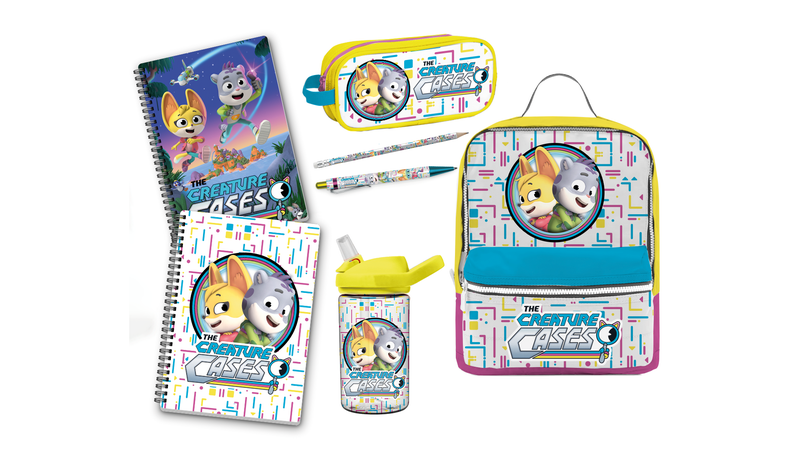 "The Creature Cases" consumer products, Sony Pictures Television – Kids'
"Importantly, with 'The Creature Cases,' we have dazzling designs and style guides," continues Allen. "The creative is super important to win customers at retail. The show has the coolest packaging designs I've ever seen for a preschool IP. The designs offer stand-out opportunities for licensees and retailers because they appeal to both genders. This is an on-trend approach that follows the move away from the siloing of products in strictly gendered categories."
The show is full of high-tech gadgets and a zany music soundtrack, overlaid with a 1980s retro feel, opening a host of licensed consumer products potential.
"The high-tech vehicles and gadgets are an instant toy opportunity," continues Allen. "But the quirky color palette and designs lend themselves so well to products such as soft lines, backpacks, footwear and more, which is a superb plus. It's an animal detective series, so obviously, a detective role-play kit is in the pipeline as well.
So, what's next, aside from the CP program for "The Creature Cases?" Allen hinted that starting in 2024, there will be a host of promotional partnerships for fans to enjoy, including an immersive experience aligned to the animal Kingdom. In China, SPT – Kids' live show partner is lined up already. Longer term, people can expect to see location-based entertainment and "The Creature Cases" to appear in theme parks.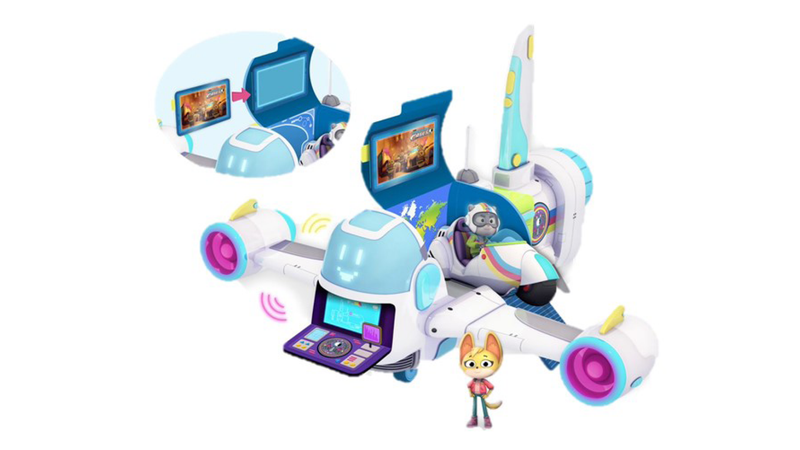 "The Creature Cases" consumer products, Sony Pictures Television – Kids'
Read more about:
Subscribe and receive the latest news from the industry.
Join 62,000+ members. Yes, it's completely free.
You May Also Like
Loading..