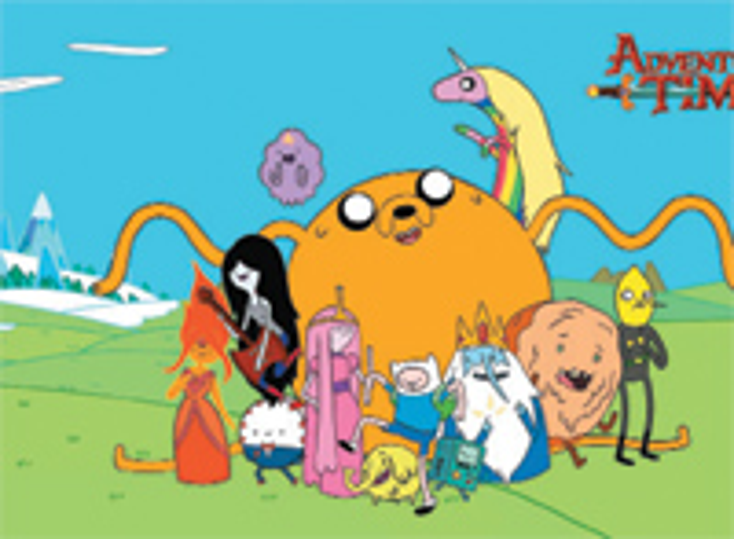 Cartoon Network Enterprises will take its upcoming show launches like "The Powerpuff Girls" to international levels in 2015.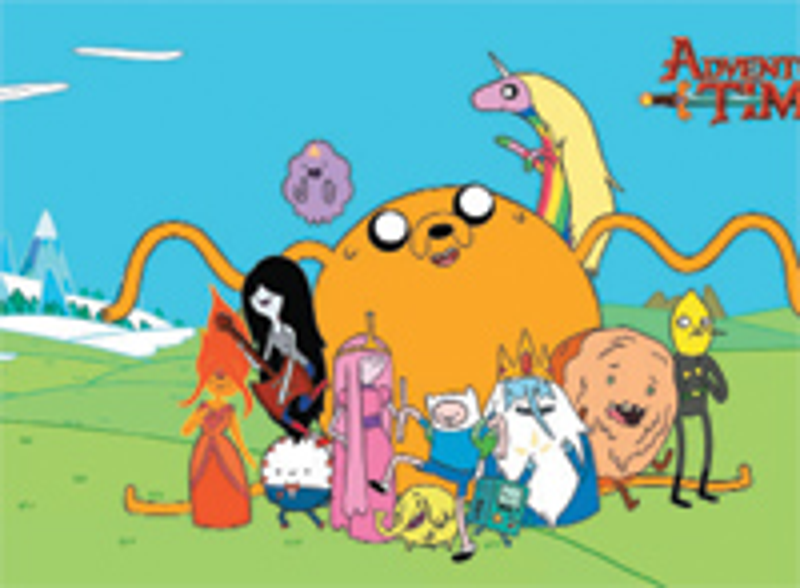 Successful global licensing programs have made Cartoon Network a leader in the boys' entertainment space worldwide, and the network also plans to raise its profile in girls' entertainment. Now Cartoon Network is taking a new approach to its global strategy. For the first time ever, the company will launch its new programs globally from the start.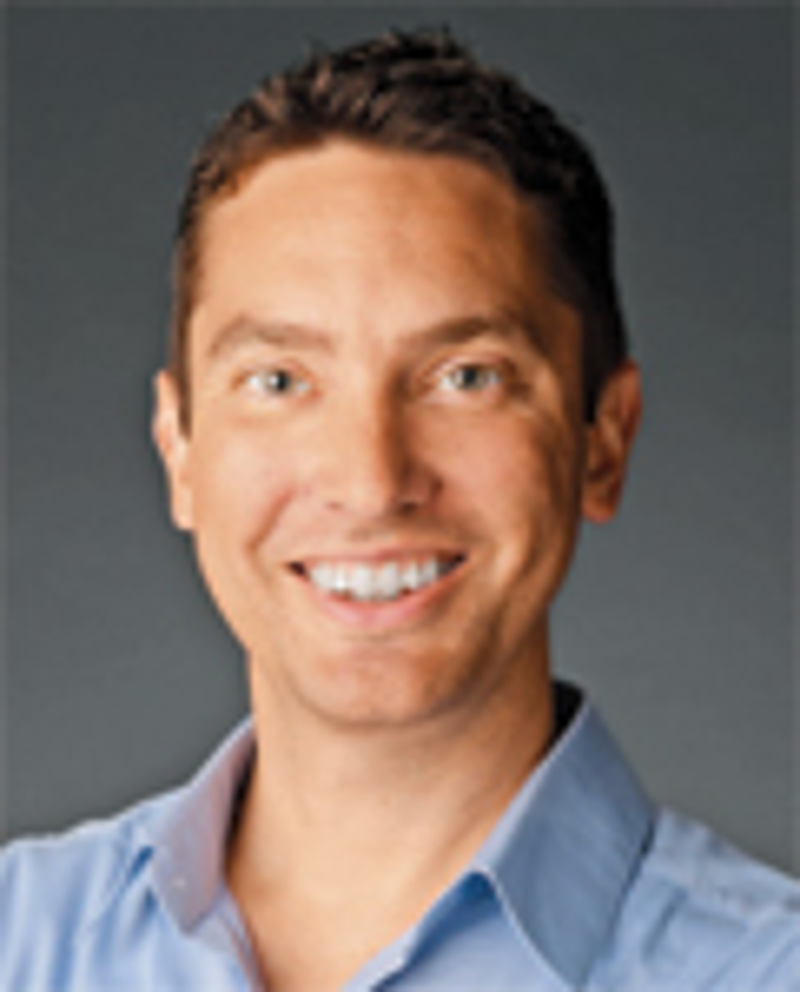 Pete Yoder, vice president consumer products, North America, CNE
Joanne Broadfield, vice president, Cartoon Network Enterprises EMEA
"Cartoon Network has had a lot of international success to-date with its brands, but the approach has often been to launch in one region and then expand globally and build on that success," says Pete Yoder, vice president of consumer products, North America, Cartoon
Network Enterprises. "With the upcoming 'Powerpuff Girls' launch, it's a great opportunity for the network to work collaboratively across all regions to orchestrate a globally aligned series and consumer products campaign. We're approaching the series as much more than just a television show launch, it's a global franchise launch."
A cohesive global approach is the future of marketing any big brand. CNE's consumer products program will cover three core categories: toys, apparel and interactive.
"We're talking to potential partners now and expect to sign global toy and interactive deals in the coming months, while apparel deals will be more regionally focused," says Joanne Broadfield, vice president of Cartoon Network Enterprises EMEA.
Launching in late 2015, "The Powerpuff Girls" will roll out in two waves. CNE will focus on the young adult market first with an apparel and accessories line that taps into the existing fan base of the original show to create buzz around the brand.
"We want to first leverage the equity that's already there with Millennials," says Broadfield. "We'll be looking back at fashion collaborations from the 1990s and early 2000s."
The program will then extend to the teen/tween and kids' market in 2016 to bring new fans into the fold. "Product will highlight the characters and the positive empowerment messaging that's featured in both the original series and the upcoming new series launch," says Yoder.
"The really exciting thing about Powerpuff Girls is the brand value," says Broadfield. "The show really resonates with girls. It's cool, but it also has a great message that moms and dads are comfortable with."
Cartoon Network Enterprises's strategy for The Powerpuff Girls brand includes digital efforts, consumer products initiatives and marketing plans.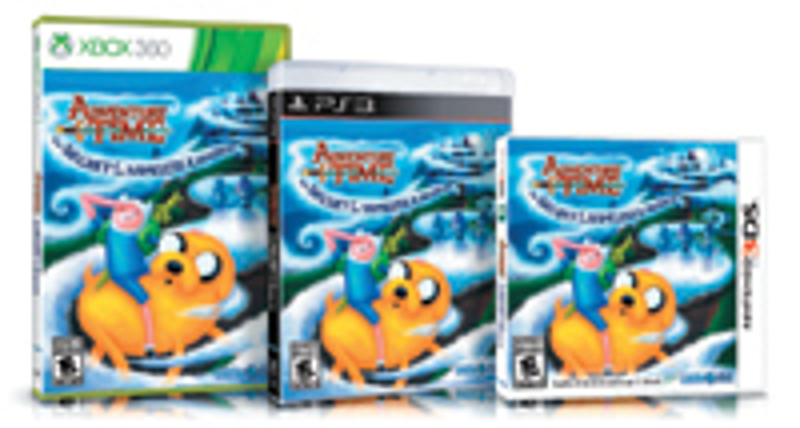 With more than 100 licensees globally and product in all categories and all channels of distribution, Adventure Time is a huge franchise. "We built the buzz in the U.S. and translated that to global success," says Yoder.
This year, Cartoon Network will team up with H&M for a line of children's Adventure Time apparel. Other key apparel licenses are in the works.
Existing global partners for the brand include USAopoly for Monopoly: Adventure Time Collector's Edition and the upcoming Munchkin Adventure Time game; Little Orbit for an interactive "Adventure Time: The Secret of the Nameless Kingdom" game; and Funko for its popular Adventure Time vinyl toys released under its Pop! Television line.
CNE is focused on the experiential side of the brand and have placement at various location-based events so kids have many different ways of interacting with the brand. Adventure Time amusement rides and entertainment are set to open within IMG Worlds of Adventure in Dubai, the world's largest indoor-themed entertainment destination.
Later this year, fans of the show in Thailand experienced the Adventure Zone in The Cartoon Network Amazone waterpark. Adventure Time is a key part of Cartoon Network's 60 Days of Summer installation at Atlantis Paradise Island each year, and the Adventure Time balloon will float along the route of the Macy's Thanksgiving Day Parade for the second year this November.
"Ben 10," another huge property for Cartoon Network, has been the cornerstone of the network's boys' action franchises since its launch in 2006.
"It's a brand that continues to have global success today," says Yoder. "It's been a top-grossing franchise for Cartoon Network, with more than $6 billion in global retail sales to date, anchored by a total of four television series, two live-action movies, and a theatrical film currently in development."
Globally, "Ben 10" continues to be a ratings driver for networks worldwide, drawing in more than 64 million viewers worldwide. Its consumer products program remains a top boys' action brand across multiple categories and retailers.
"Ben 10" has consistently evolved throughout its existence. The television series and corresponding consumer products program have transitioned every few years from "Ben 10" to "Ben 10: Alien Force" to "Ben 10: Ultimate Alien" and "Ben 10: Omniverse."
"Each series features some changes and additions to it that has allowed us to introduce new characters, new aliens, new worlds and more," says Broadfield. "It's still early in the planning stages, but the goal is similar to 'The Powerpuff Girls:.' Take the great global success of 'Ben 10' and align all regions and partners around the same content, timeline and coordinated initiatives to maximize the opportunity."
Earlier this year, Cartoon Network and The LEGO Group launched "Mixels," an innovative new series of animated shorts at
as well as on the television network, a digital gaming experience and a collectible toy concept from The LEGO Group. (The brand's "Calling All Mixels" app was the No. 1 app on iTunes at its launch and continues to perform well among fans.)
"The global partners for Mixels are the brand's co-owners," says Broadfield. "LEGO's line of collectible toys based on the brand are distributed throughout the world, and Cartoon Network, in collaboration with LEGO, has created both the digital app and animated content in-house that is distributed globally as well. There's nothing out there quite like this franchise. The products allow kids to be very creative in many ways." As the consumer products program is developed for "Mixels," deals are being signed on a regional basis. In the U.S., Fifth Sun (apparel), Intimo (sleepwear and underwear), Innovative Designs (stationery), Thermos (lunch kits, bottles and jars), Trends (posters, writing instruments, bookmarks) and Jay Franco (bedding) have already been signed. Additional partners will be announced soon.
Read more about:
Subscribe and receive the latest news from the industry.
Join 62,000+ members. Yes, it's completely free.
You May Also Like
Loading..