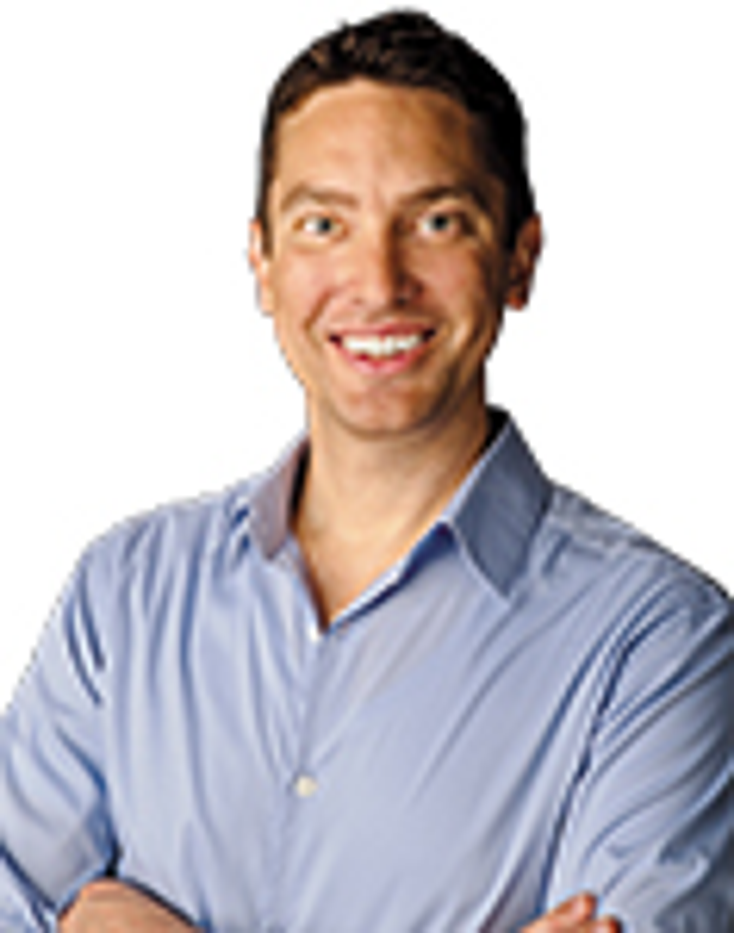 With several new content initiatives, Cartoon Network Enterprises is poised to offer a broader portfolio and more opportunitites in licensing and events.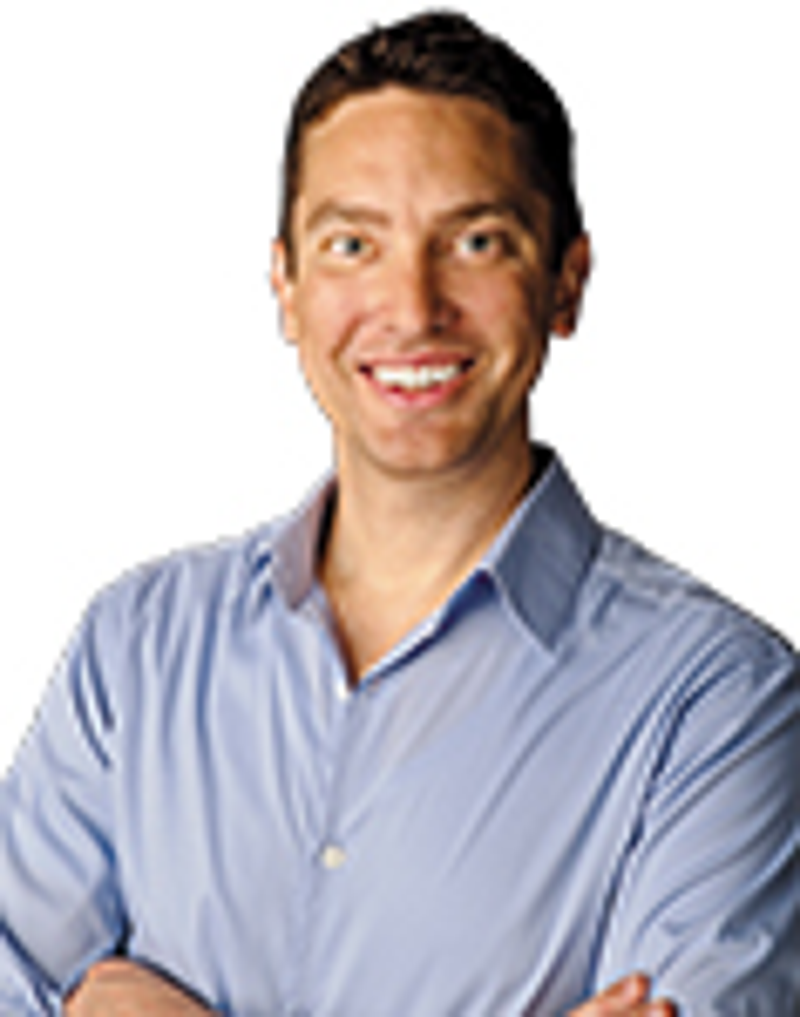 Peter Yoder, vice president, Cartoon Network Enterprises, North America
With several new multi-platform content initiatives that broaden its portfolio beyond the core boys' demo, Cartoon Network Enterprises is ready for action.
Following a period of redevelopment, CNE, part of Turner, a Time Warner company, is now focused on launching several new licensing initiatives worldwide based on the new series for its iconic "Ben 10" franchise and the relaunch of "The PowerPuff Girls," as well as the popularity of its Adult Swim programs, including "Rick and Morty," and various other digital content and apps.
"Four to five years ago we didn't have the well-rounded portfolio that we have today," says Peter Yoder, vice president, Cartoon Network Enterprises, North America. "If you look back at CN and the brands we were pitching to retail, it was very much focused on boys 6 to 11. One of the great things our content team has done is not only look to have a strong core boys' offering, but also looking at programs from Adult Swim, which hits the tween/teen young adult audience,
as well as bringing back the 'The PowerPuff Girls' brand, which has a strong girl following among the girls that grew up with the brand, and creating products for them. We now have a much more well-rounded portfolio that includes boys 6 to 11, girls 6 to 11 and tweens, teens and young adults."
As CNE gears up for NY Toy Fair this month, Yoder believes that the licensor's partners are looking at its popular franchises with a fresh perspective, and justifiably so, as new content is driving the development of new products. The underlying message to its partners is simply that CNE is committed to strengthening and growing its evergreen franchises over the long-term.
"The network has done a great job not just saying that we create multi-platform content, but actually doing it," adds Yoder, who has been a member of the CNE team since 2006 and reports to Cartoon Network president Christina Miller. "We are giving our fans true multi-platform experiences, so while we are creating linear content, we are also offering additional content specific for CN apps as well as evaluating how we expand with SVOD opportunities and how we support kids creating their own content."
As Cartoon Network is responding to the changing dynamics of linear television and kids' viewing habits, the network is still delivering strong ratings and viewership, which bodes well for its brand licensing group.
CNE is a well-recognized global licensor, ranked No. 30 in the world, according to the Top 150 Global Licensors Report published annually by
License Global
, reporting $2 billion in retail sales of licensed merchandise worldwide.
While the challenges facing the rapidly changing traditional kids' TV sector have been well-documented, Cartoon Network has several key points of differentiation, including a well-established audience, the ability to promote its shows, development of content across different platforms and strong evergreen properties.

"What the network's new multi-platform strategy affords us is to have content being delivered at all times, and from a CP standpoint that helps us to create content for retail along with other opportunities that we couldn't do before," says Yoder. "It allows us to have newness and be out there all the time and the multi-platform content gives us additional support for a specific character or something else. With 'Ben 10,' for example, it allows us to tell additional stories or background about the alien characters to enrich the story."
Another competitive challenge for the kids' TV sector is the huge audiences, as well as consumer products programs, that the major studios garner with their blockbuster hits.
"Mega theatricals have a key window of opportunity when the film launches and maybe when the DVD comes out, but there's not a lot of support in between or afterwards. What the CN network has been able to do based on our franchise strategy is focus on what is the three-year, five-year and ten-year vision for these brands and how do we support it across this long-term time frame."
One of Cartoon Network's longstanding franchises, "Ben 10," which first premiered in 2006, has become a sizable consumer products business over the past decade, representing $4.5 billion in retail sales. And now, with a new series, which has already premiered in more than 149 countries in Asia Pacific and Europe, the Middle East and Africa beginning last October, the new superhero kids' show gets set for its U.S. debut this spring.
"We have big expectations for 'Ben 10,' especially based on the early results of its global launch," says Yoder. "We are well-positioned for success."
According to Cartoon Network, the series currently ranks as one of the top 10 shows in the U.K. among kids 4 to 15, one of the top three shows in Poland among boys 4 to 9 and one of the top 10 shows in Romania among boys 4 to 9. "Ben 10" premieres in Malaysia are No. 1 in their timeslot among kids and boys 4 to 14, and rank No. 1 in Australia with boys 5 to 12.
With the newest reiteration on "Ben 10," Cartoon Network expects to attract a new generation of fans with the high-energy fantasy show that introduces reimagined characters and 10 aliens.
The series is produced by Cartoon Network Studios, created and executive produced by Man of Action Entertainment (
Big Hero 6,
"Generator Rex"), with John Fang ("Mixels," "Generator Rex") as supervising producer.
"We really have focused on what kids loved the most about the franchise and highlighted the things that every kid could identify with from the 10 aliens to Ben's persona as a 10-year-old who isn't perfect nor a typical superhero from another world, but simply a normal kid who is fallable and funny," explains Yoder, who believes that master toy partner Playmates has captured the fun, excitement and action of the show and translated it into a powerful new toy line.
According to Yoder, the Playmates collection, consisting of 10 SKUs, will launch this fall at retail with secondary categories and full apparel lines hitting retail in spring 2018 followed by a full line of back-to-school products. In addition, Penguin, master partner for publishing, will launch its books this year as well.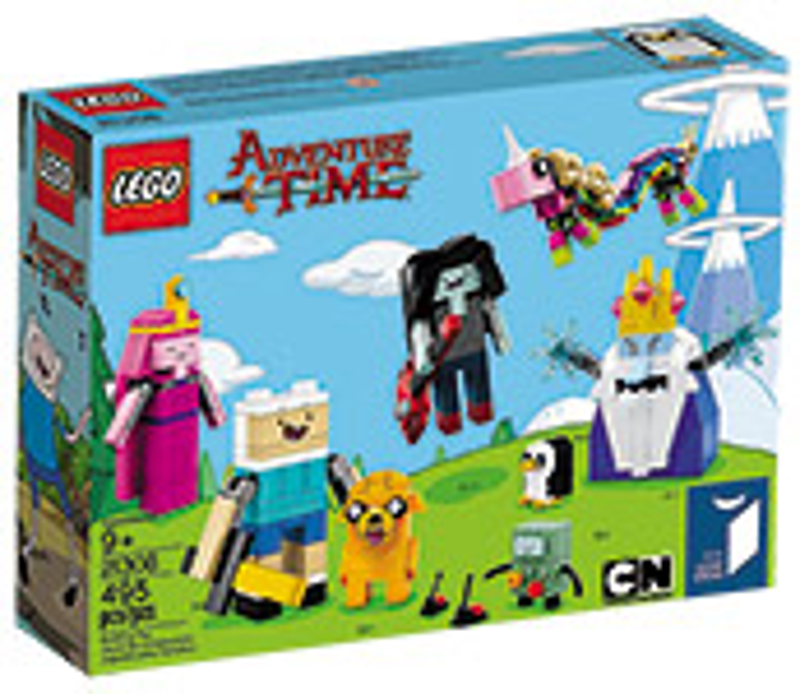 Cartoon Network recently introduced a new mobile game, "Ben 10: Up to Speed," with a selection of five alien forms and 60 levels, with new aliens and levels to be added regularly based on the TV series.
With the relaunch of "The PowerPuff Girls," the series gives CNE the ability to target the girls' market and better balance and expand its portfolio. According to Yoder, the Spin Master toy line and play sets, which are launching in the spring, enable girls to have a more immersive experience with the property.
The popularity of the franchise continues to grow as evidenced by the recent pop-up shop that was created last November to launch a new version of the "PowerPuff Yourself" app, which allows users to customize an avatar based on what they would look like as a citizen of Townsville. "It gave fans the ability to explore and define what makes them successful and unique," Yoder says.
One example of Cartoon Network's multi-platform content initiatives is "MagiMobile," an immersive app recently launched that expands the universe of the original "Mighty Magiswords" series.
According to Yoder, a consumer products strategy is being development for release in 2018.
Another example of what Yoder described as CN's strategy to expand its portfolio beyond the core boys' category is "Rick and Morty," the top performing original series on Adult Swim.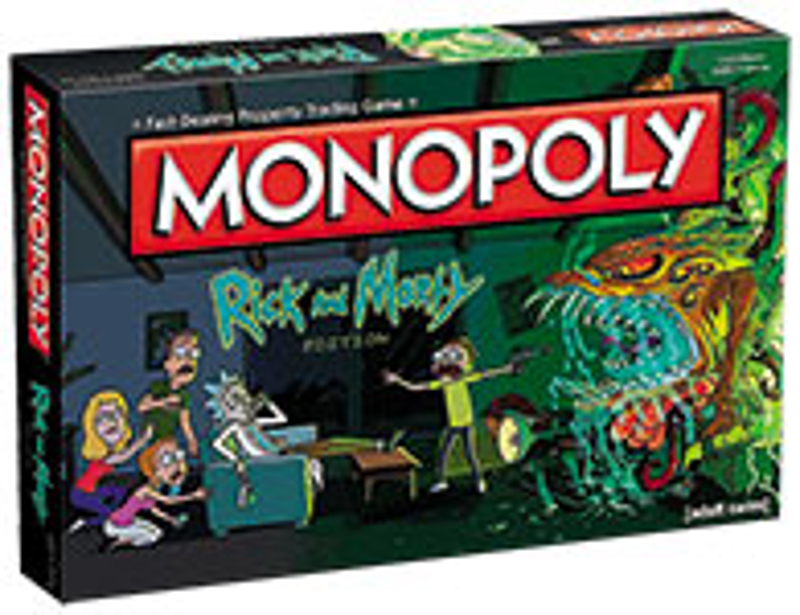 With a new master toy partner being announced at NY Toy Fair, Yoder is excited about the growth opportunities in consumer products beyond collectibles and games for the series based on a "sociopathic genius scientist" now going into its third season.
Key licensee partners include J!nx, Funko, Cryptozoic Entertainment, USApoly, PhatMojo and Astro Gaming, and Yoder says CNE will continue to expand the consumer products program.
With a broader portfolio and new content versus one singular line as well as key master toy partners–Spin Master, Playmates and Funko–Yoder says there are more opportunities and a lot of excitement building for CNE.
Beginning this month at NY Toy Fair, CNE is energized and ready for action into 2018 and beyond.
Read more about:
Subscribe and receive the latest news from the industry.
Join 62,000+ members. Yes, it's completely free.
You May Also Like
Loading..