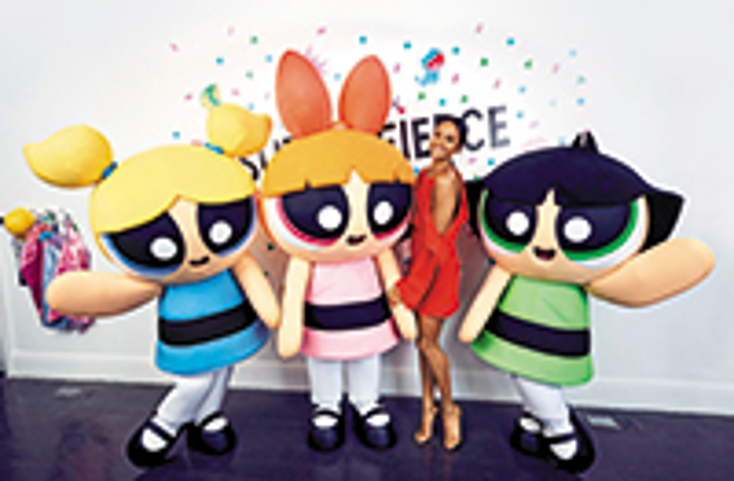 Cartoon Network is building its experiential programs around fan affinity, putting those that matter most to the brand at the center of everything it does.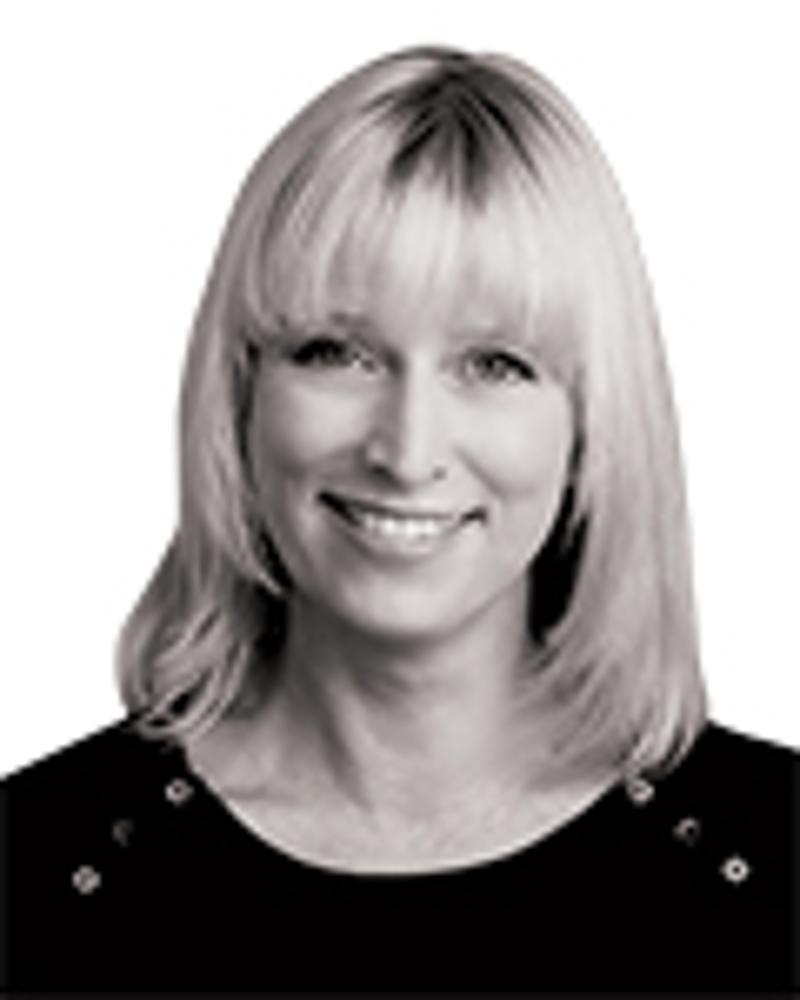 Johanne Broadfield, vice president, Cartoon Network Enterprises EMEA
It takes more than great content to create a devoted fan base, and Cartoon Network is putting fandom front and center to keep fans deeply engaged with its properties.
"At a corporate level, Turner has put fandom very firmly in the center of our global strategy. We don't talk about audiences anymore, we talk about fans and fandom," says Johanne Broadfield, vice president, Cartoon Network Enterprises EMEA, a part of Turner Entertainment. "For the past 18 months, we've been all about a 360-degree brand experience."
Putting fans at the heart of the business ups a property's game by fueling growth and fan commitment. In creating a foundation based on strong core content, Cartoon Network is building its brands out to engage fans on a deeper level with a wide and varied set of temporary and permanent experiences.
"We're creating authentic, personal experiences specifically designed for fans of each brand to interact with the properties in new and unique ways," says Broadfield.
Far from a one-size-fits-all
approach, Broadfield says the company is designing experiences tailored to each brand and its retail partners so that activations are meaningful and connect with fans in a personal way.
"We're developing experiences that reflect each band's DNA. Fans know what's right and what's not–if something is manufactured and cookie-cutter, it won't succeed," she says. "To do this well requires a lot of thought and a deep understanding of how fans want to engage in your brand. Brands are living things, and how fans engage in that is totally unique. It's not something you take on lightly, but it's a hugely important part of any 360-degree brand management that's become all the more important with the growth of social media. For Millennials, experiences are even more important than product."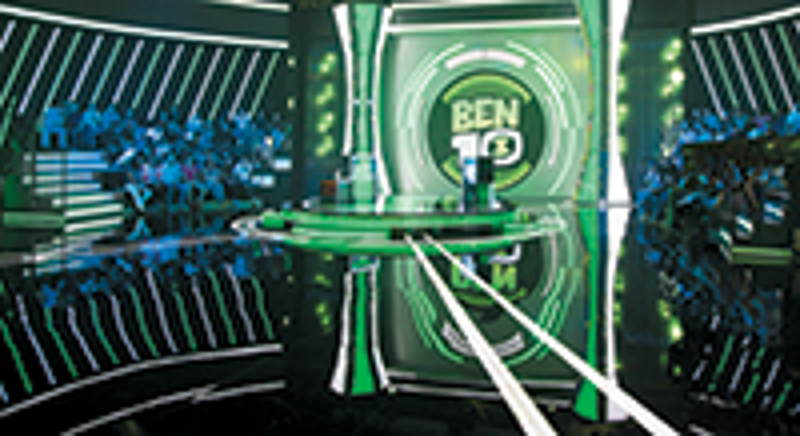 For retail toy partners, Cartoon Network is also supporting the launch of the toy range with the rollout of a free-standing Rustbucket (Ben's RV) display large enough for kids to sit in.
"The display received a tremendous thumbs-up from retailers," says Broadfield. "We're already working on a new iteration of that display for 2018. We've got some great ideas."
"Ben 10 Challenge," a live-action game show set to launch in eight EMEA markets this year, gives kids a chance to compete as Ben 10. The show was produced in Madrid and will air this fall. Eight local versions will follow in France, Germany, Italy, the Middle East, Poland, Spain, Turkey and the U.K.
"The show is a fantastic piece of family entertainment that allows kids to interact with the brand in a really fun and different way," says Broadfield. "We did something like this years ago, but not on this scale and at this level of execution."
Each of the 10 22-minute episodes will feature two three-person teams (two kid fans and one supportive adult) who compete in a series of physical and mental challenges to test their speed, strength and other "Ben 10" villain-conquering skills, as well as their knowledge of the series. The live-action game show format dials up engagement and excitement for the brand and perfectly complements Cartoon Network's "Ben 10" franchise strategy.
"The Powerpuff Girls," which features characters that are super cute yet super fierce, required a different approach. Cartoon Network created a three-day pop-up emporium in London where fans could pamper themselves at a nail bar, spar with a Mojo Jojo punch bag, pet a snake and a rabbit and visit a science lab. "Britain's Got Talent's" Alesha Dixon fronted the campaign, and the emporium welcomed more than 1,700 visitors.
"We've done a lot in the fashion arena with 'Powerpuff Girls,'" says Broadfield.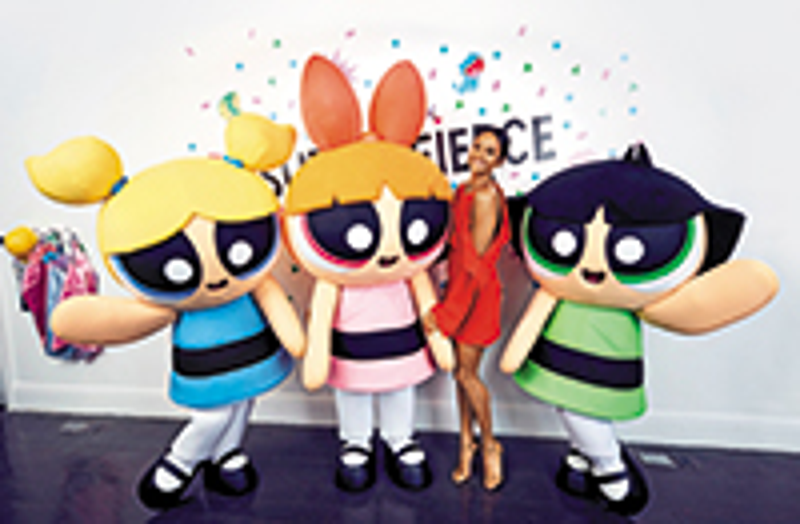 An ability to engage fans in innovative ways has enabled Cartoon Network to deliver big results for its partners when new products are launched. To support the launch of Dr. Martens' "Adventure Time" collection of boots for girls, boys, men and women in 2015, Cartoon Network created events that generated media coverage and lit up social media.
"The Dr. Martens designers and marketers really got under the skin of the 'Adventure Time' brand. It was a solid brand fit for us, since Dr. Martens is a brand that's all about authenticity, and that meant that whatever we did with them had to feel different, fresh, fun and right for their customer base. It also had to be appealing to younger and older fans," says Broadfield.
In a twist on Dr. Martens' tag line "Stand for Something," Cartoon Network created an "Adventure Time" Bounce for Something stunt in which a 100-strong "bounce mob" bounced on Jake space hoppers to the store on London's Carnaby Street. To support the launch of the Dr. Martens Princess Bubblegum collection, Cartoon Network held a Princess Bubblegum street party filled with bubbles.
Fans of "Adventure Time" can experience the Land of Ooo with an augmented reality experience that has toured shopping malls, public spaces and conventions across EMEA, including last year's London Comic Con and at Brand Licensing Europe 2016. A home-based "Adventure Time" bespoke Jake the Dog viewer and "I See Ooo" mobile VR game launched last year, and allows fans to engage with technology and interact with some of their favorite characters in an affordable and accessible way. It's a channel that is appropriate for the brand, and one that its fans readily continue to embrace.
"How you connect the fan bases takes a lot of thought and is totally unique for each partner and property," says Broadfield. Cartoon Network's most recent partnership with LEGOLand Discovery Centre, an indoor family attraction chain operated by British leisure group Merlin Entertainments, saw the creation of a Cartoon Network-branded temporary experience in the park's Manchester location.
Kids and parents had an opportunity to create stop-motion animation from "Adventure Time" with LEGO figures from the LEGO Dimensions range, and make a LEGO mosaic of "The Powerpuff Girls."
"We used our Imagination Studios initiative to create bespoke activity experiences branded around our key properties," says Broadfield.
The experience will travel to Berlin next, says Cartoon Network.
"The people who take part in the activities like the immersive nature of the experience. The great thing about offering experiences alongside product is that they carry a lot of value and they carry it with them over time. They create a memory of the experience," she says.
The Cartoon Network Zone at IMG Worlds of Adventure, the world's largest indoor theme park in Dubai, has been open for year. The park experience features branded rides, restaurants and retail locations, including the world's largest "Ben 10" store. IMG World's second park, World of Legends, will also add a Cartoon Network Zone.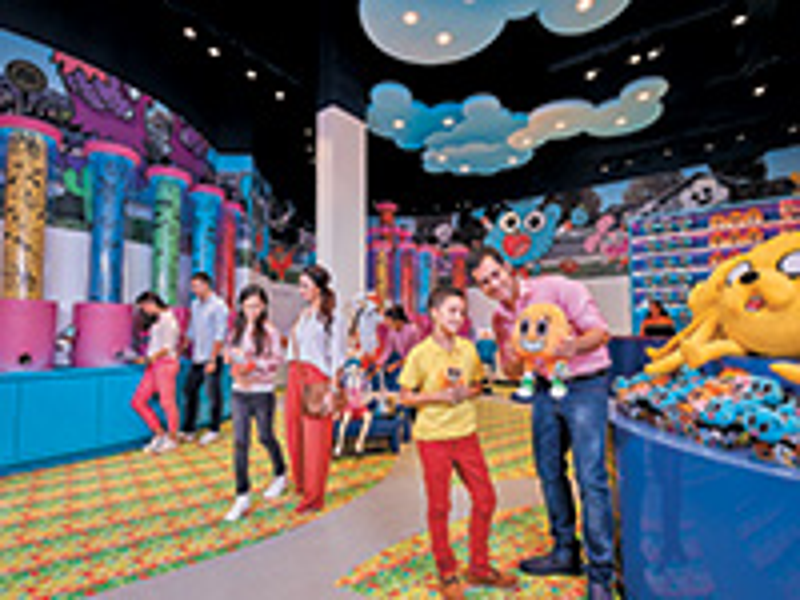 "We're in the heat of rehearsals and final sign off," says Broadfield.
The live show will launch in the du Forum on Yas Island in Abu Dhabi in October and will tour the Middle East, Europe and Africa.
Cartoon Network is hard at work on new activations for its evergreen and new properties.
"Our fan-centric approach helps to us bring to life the individuality of our brands and supports both our brands and our partners, while creating experiences that fans can't wait to talk about and share," says Broadfield.
Read more about:
Subscribe and receive the latest news from the industry.
Join 62,000+ members. Yes, it's completely free.
You May Also Like
Loading..