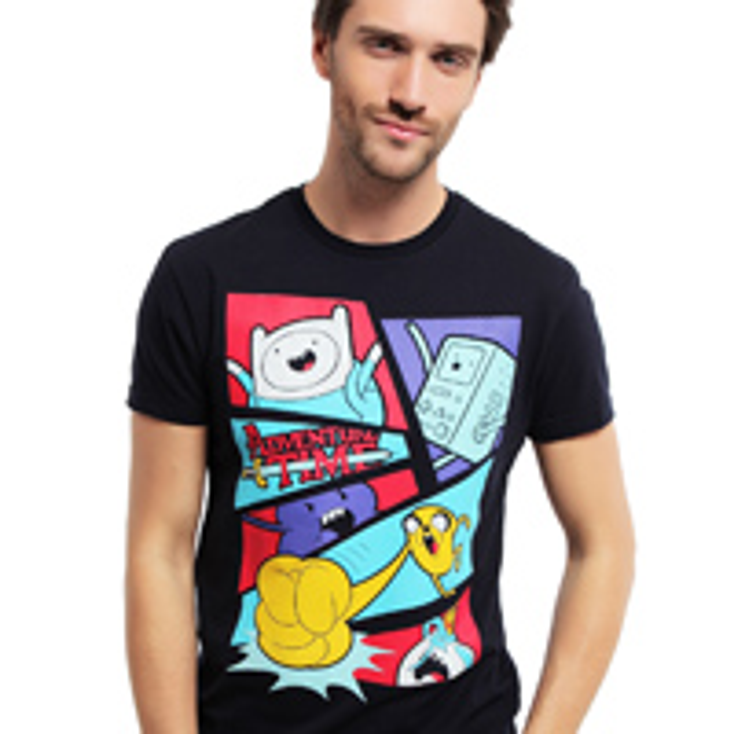 Cartoon Network has taken a fittingly adventurous approach to the merchandising and promotion of the hit series 'Adventure Time.'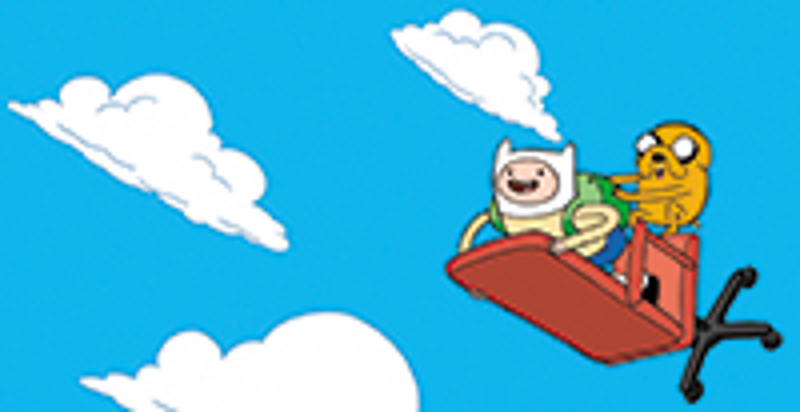 Over the last five years, Cartoon Network has carefully nurtured the animated series "Adventure Time," cultivating the show from its beginnings as an underground hit into the multi-generational, mass market brand that it is today. This impressive evolution has been largely the result of a licensing and promotional program that has capitalized on the brand's quirky sensibility and passionate fan base.
When it first hit the airwaves in the EMEA in 2011, the show's unique visual style and expansive storyline quickly caught the eye of viewers. Since then, "Adventure Time" has developed an enthusiastic following, not only among its target audience of kids ages 6 to 12, but also among teens and adults.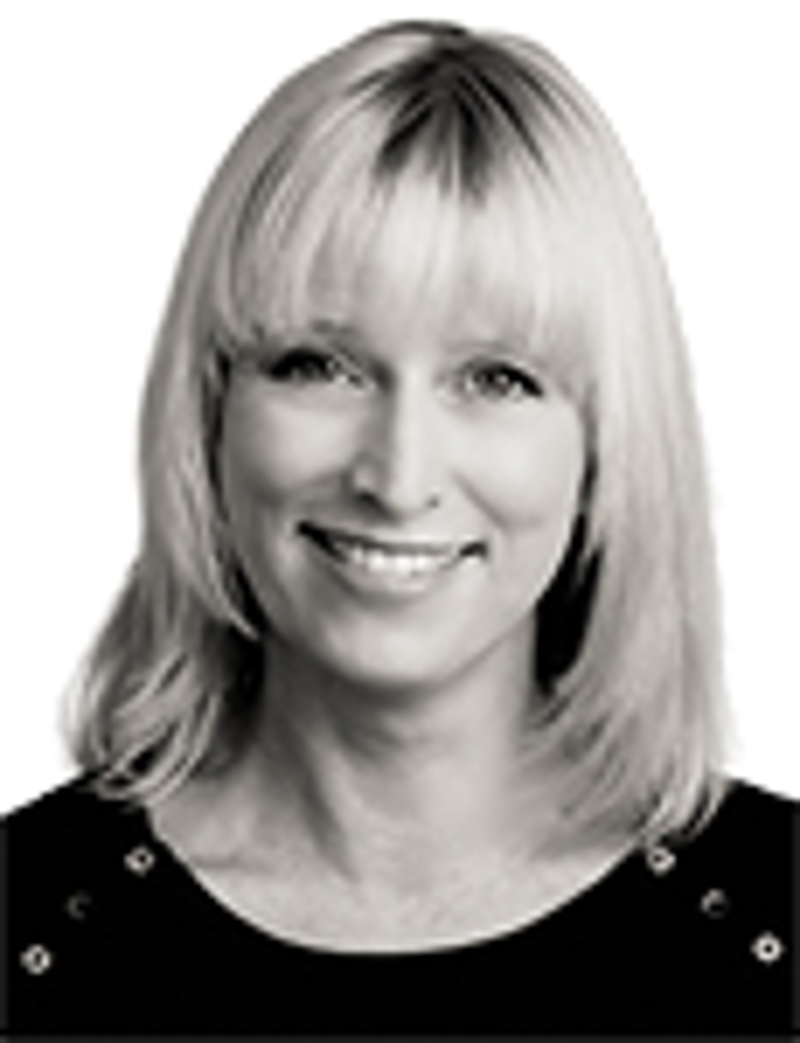 Johanne Broadfield, vice president, Cartoon Network Enterprises, Turner Broadcasting System EMEA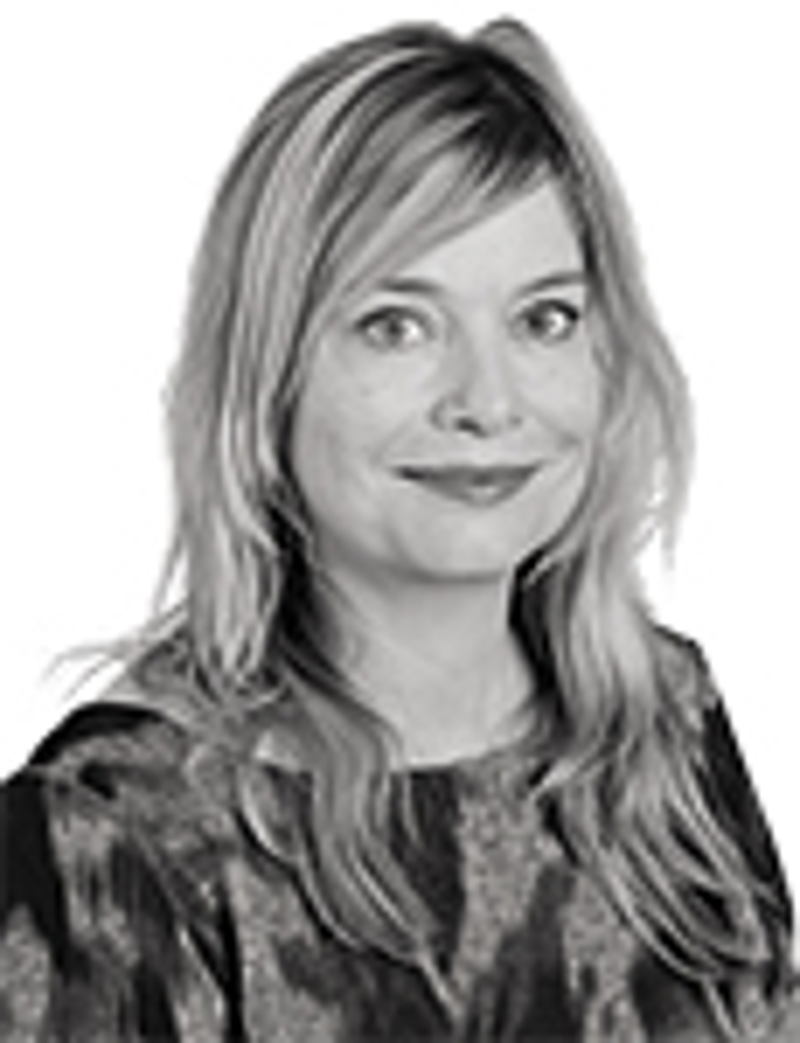 Lesley Bailey, vice president, channel marketing and brand management, Turner Broadcasting System EMEA
"'Adventure Time' has a depth that actually rewards you the more you watch the show," says Lesley Bailey, vice president, channel marketing and brand management, Turner Broadcasting System EMEA. "Kids
really respond to the iconic style, the imagination and the breadth and depth of characters. And I think the wider audience not only picks up on that, but the fact that it is a sort of epic modern fable really resonates for them, too."
While it started as a cult hit, the show is now a mass market powerhouse, both on screens and at retail, boasting an average of 46 million viewers across EMEA this year. This growth is due in large part to the inventive promotions and retail activations developed by the CN team over the last few years.
"For the last 18 months, we've had a concerted effort behind 'Adventure Time' that has really worked for us," says Bailey. "The brand has a really incredible authenticity and is just so well-loved. It's very difficult to make a brand cool, and 'Adventure Time' just is, so we've really capitalized on that. And then, through consistent messaging and coordination, we've made the brand even bigger."
On the consumer products side, this has meant an approach that, in keeping with the show's ethos, has been somewhat unconventional. Rather than first targeting the series' core demographic, kids, initial product focused on the young adult market.
"When the licensing team first started working on the brand, it was really evident that our first point of contact with our fans should be with the young adults who had such a strong emotional connection with 'Adventure Time,'" explains Johanne Broadfield, vice president, Cartoon Network Enterprises, Turner Broadcasting System EMEA. "While the show was primarily targeting kids, and rated incredibly well right out of the gate with kids, there was something about the emotional connection young adults had with some of the themes. It was clear that was the place to start in European markets with the licensing program."
Those products took the form of niche fashion offerings at key retail outlets, such as Forbidden Planet and HMV in the U.K. and Generacion X in Spain, based on the brand's successful publishing program (originally developed by Kaboom! Studios in the U.S.).
"The first big success that we had here was with the Kaboom! publishing range that partners like Titan Publishing in the U.K. and Panini in Italy had localized," explains Broadfield. "That was really our first inroad, and we supported that with fashion apparel targeting young adults at the same retailers. From there we built up and slowly expanded from niche to young adult mass, and from young adult mass to kids' mass."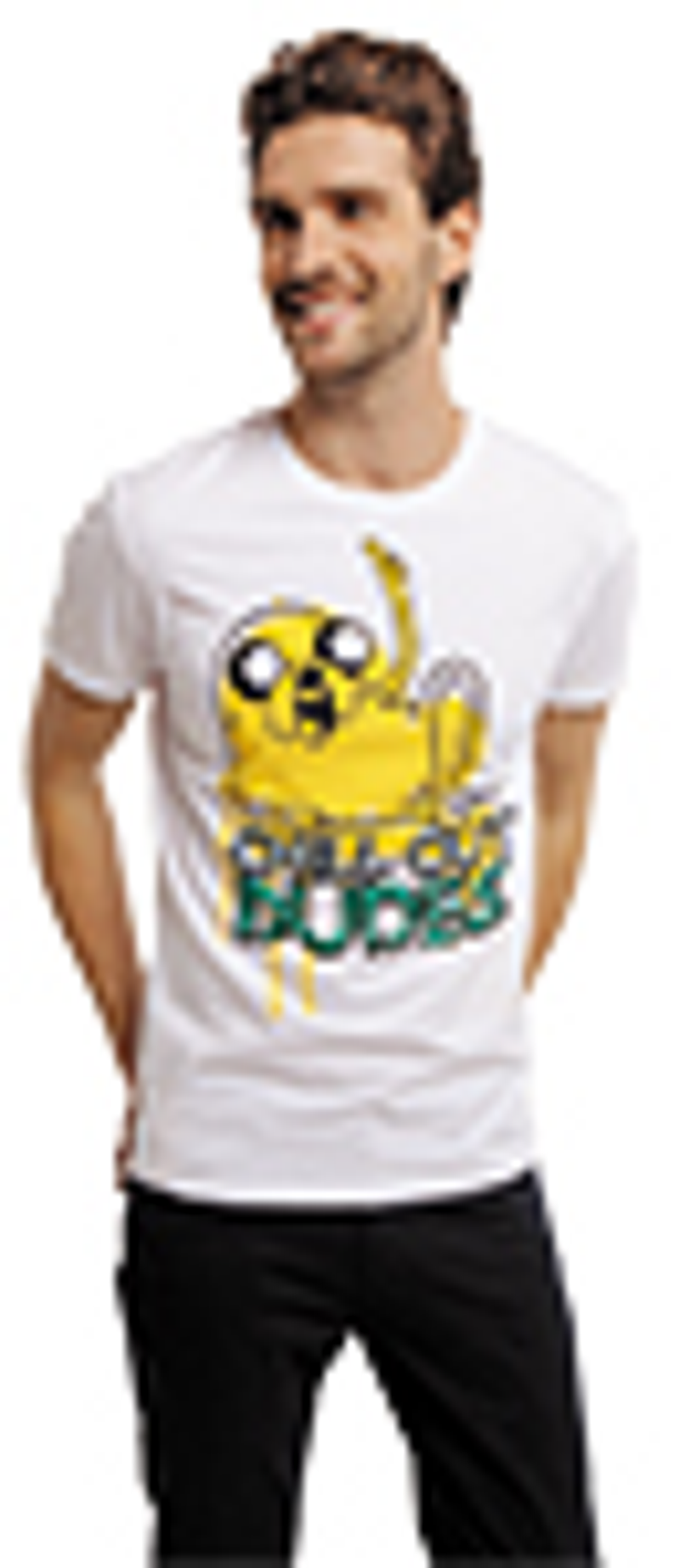 Among these varied product offerings, the brand is seeing particular success in the fashion segment.
"There is a graphic language at the heart of 'Adventure Time' that translates beautifully into fashion," says Broadfield. "There is also a unique richness of assets. You have a host of distinct, compelling and engaging characters, you have lightness, you have darkness, you have a whole gamut of expression, and because of the sheer scale and richness of assets and character art available, each retailer can have a genuine point of difference. No one will have the same statement, but it will all look like 'Adventure Time.'"
Perhaps the best example of this is the brand's recent fashion collaboration with Russian retailer TVOE, which launched in April and was sold out before CN could even begin its planned promotions in May.
"I've never in my 13 years of licensing seen anything like it," remarks Broadfield of the line's success. "It just went nuts. This brand really took everyone by surprise."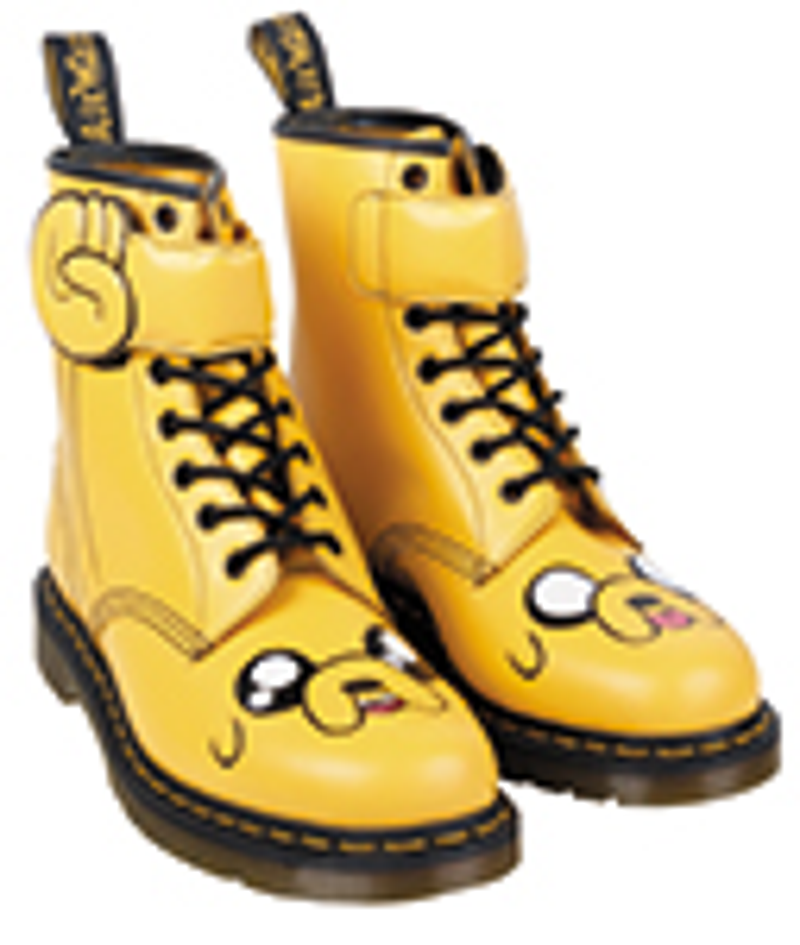 The brand's long-term partnership with Dr. Martens, which launched this spring and will continue through 2016, has seen similar success. The initial collection of adult and children's boots featured lead characters Finn and Jake. A second collection launched in August and additional ranges are slated to debut over the next two seasons.
The partnership also got a boost in April with a live "bounce mob" stunt that tapped into the quirky, irreverent sensibility of the brand. One hundred fans of all ages dressed up as Finn, laced on their Dr. Martens and converged on London's Carnaby Street shopping district, where they collectively celebrated the new shoe line by bouncing down the road on Jake-themed balls. The antic got more than 100,000 views on Facebook within 48 hours and was nominated for Best Marketing Communication Campaign at this year's U.K. Licensing Awards.
These kinds of unique, inventive activations have become a hallmark of the "Adventure Time" brand, and in many cases, are initiated by fans themselves.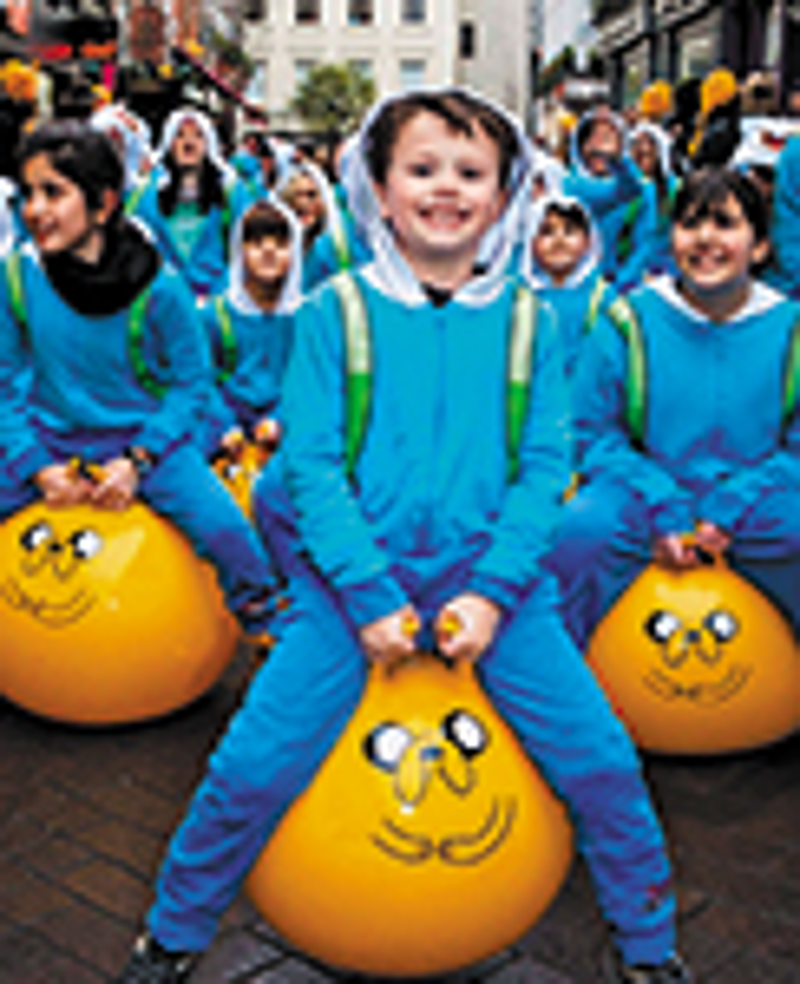 "This wasn't a paid-for endorsement, it was born out of his genuine love and passion for this brand," says Broadfield. "And as a result, hundreds of thousands of Jovanatti fans who went to the concerts saw an animated 'Adventure Time' backdrop on stage."
This level of authenticity and involvement from fans has only added to "Adventure Time's" credibility, particularly with young adults.
"That young adult audience is skeptical and savvy–capturing their imagination and getting their stamp of approval for your brand is no easy feat," says Broadfield. "Success isn't guaranteed by spending lots of marketing dollars, as it's about getting them to talk about you in their social space, on their terms. That's why the social currency that we have with the 'Adventure Time' fan base is exceptional, and it's enabled us to have brand partnerships and celebrity associations that other brands can't quite get to. And then of course, the younger fans–our core audience–find the brand all the more desirable because of that endorsement."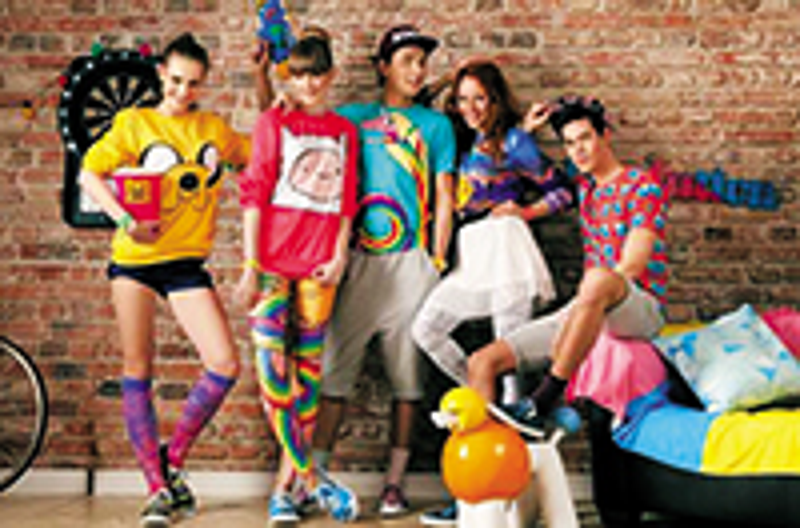 Other recent stunts and promotions have included graffiti walls in Moscow and Belgium, activities at Eastern European and Scandinavian beaches and lakes over the summer and an Ice King-themed winter park in Russia.
All of this, of course, takes place in tandem with the local broadcast of the series and accompanying retail programs, quite a feat of coordination especially in a region as culturally and linguistically diverse as the EMEA.
"'Adventure Time' really resonates across all different cultures," says Bailey. "It's got a great story, great characters and universal themes of friendship and imagination–it's compelling and it works whether you're in Africa or Scandinavia. These characters champion diversity, they champion difference."
Despite having chalked up an already impressive slate of products and promotional successes, the CN team isn't content to just sit back and ride the current wave. A whole host of similarly innovative activations and products are already planned for the rest of the year and into 2016. Among these are:
An upcoming stunt and promotion that will take place around Halloween featuring Marceline the Vampire Queen. Other character-based activations are also in the works;

A series of other high-level fashion collaborations in line with the TVOE partnership in Russia;

The Cartoon Network Zone at the IMG Worlds of Adventure indoor theme park in Dubai, which will feature "Adventure Time" when it opens in 2016;

Continued roll out across Europe of Cartoon Network's Imagination Studios, which Bailey describes as a "virtual playground that allows kids to see how cartoons are made and have a go themselves." The site features "Adventure Time" alongside other CN brands;

The video game "Finn and Jake Investigations" from Little Orbit (distributed by Bandai Namco), arriving on shelves this month;

A special stop-motion animated episode that will be aired in the EMEA next year along with behind-the-scenes YouTube videos;
"Brands like this don't come along very often," says Broadfield. "It just goes to show, you don't have to follow a formula in licensing. If you're bold and you manage to create that connection with your audience, you can do some amazing things."
Read more about:
Subscribe and receive the latest news from the industry.
Join 62,000+ members. Yes, it's completely free.
You May Also Like
Loading..