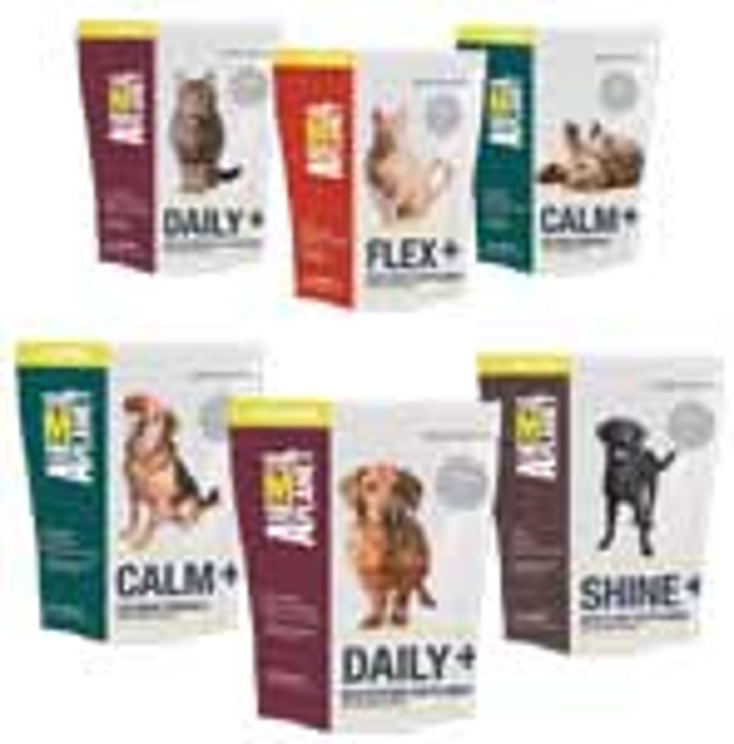 This year has been a standout for Animal Planet. With 20 returning series and exciting, new, brand-defining content, the network posted double-digit gains over last year and is poised for another record-breaking year in 2013.
As a network that reaches millions of consumers, has 10 million likes on Facebook and connects with pet owners and animal lovers daily via multiple touch points, Animal Planet has evolved from a television brand to a trusted authority on pets. It has also evolved into a powerful brand.
"People really relate to animals," says Elizabeth Bakacs, vice president, licensing, Discovery Communications. "Viewers love the range of offerings on Animal Planet, from cute kittens to wild animals, and they are drawn to the lively and unexpected interactions among animals on our shows."
Consumers have also been drawn to ever-growing list of products across a number of pet categories that wear the Animal Plant name. Extending the brand to licensed pet products has been a winning strategy
with enormous potential.
Data from the American Pet Products Association shows that spending on pet products grew 4.7 percent in 2012 to $53.33 billion, up from $50.96 billion in 2011. The APPA projects a steady 4.1 percent growth rate through 2013, with more than $55.5 billion in overall pet spending.
Animal Planet has been licensing the brand to a growing line of quality pet products designed to ensure pets everywhere live long, healthy and happy lives since 2009.
"We wanted the brand to stand for functional items that provide good quality at a good value," says Bakacs. "By extending our brand to pet products, we can have a deeper relationship with our viewers and provide them with the information and products they need to keep their pets healthy and happy."
The line began with pet beds, blankets, toys, stairs, feeders and fountains and set to grow considerably with new launches and new channels of distribution. When launched, Animal Planet branded products were in 7,000 doors. Four years later, the brand can be found in more than 16,000 locations across a variety of retail categories. The products are now sold at mass, mid-tier retailer accounts and Macy's. Top e-tailers like
also carry the products.
The Animal Planet line is significantly expanding its pet product offerings across a variety of categories. "We believe that any products we introduce should create an opportunity for engagement between pet parents and their pets," says Bakacs.
Bakacs said that Animal Planet carefully vets its partners, with Premium Pet Health serving as an ideal partner. Together, the companies are launching a complete line of Animal Planet dog treats made with 100 percent real meat, fruits and vegetables. The products are all-natural and grain-free and produced in the U.S.
The brand has also partnered with FoodScience for a line of pet supplements. Sales of pet supplements are expected to reach $1.6 billion by 2015, a 27 percent increase from 2010, according to a recent study from Packaged Facts. An aging pet population and recommendations from the veterinary community are fueling the increase. Packaged Facts also says that pet owners like the relative affordability of nutraceutical treats as a mode of "functional pampering" during the down economy. The new Animal Planet line includes four supplement formulas (joint health, skin and coat, calming and multivitamin) for pets.
After launching a line of wet grooming products in 2012, Animal Planet will debut dry grooming products this summer. The new seven-product line, which includes five ergonomically-designed brushes, a detangling comb and nail clippers, is designed to provide maximum comfort for pet and groomer. The new products complement the existing shampoo, conditioner and detangler to provide a full line of pet grooming products pet owners can trust.
The core assortment of toys, beds and blankets is also being updated this year.
"We're using a wide range of materials, including Sherpa and fleece, in designs that take their cues from fashion," says Bakacs.
The successful pet costume category will also get a number of new introductions.
"California Costumes is our licensee, and they have created a range of adorable costumes in four sizes to fit dogs from Maltese to retrievers," says Bakacs.
The four new designs, which include a praying mantis and clownfish costume, retail from $14.99 to $39.99.
Each of the new products is designed to promote interaction between pets and humans.
"Pet parents see their pets a part of the family," says Bakacs. "Our products are well designed and offer good quality at a good value. They are products that are good for you and for your pet."
Read more about:
Subscribe and receive the latest news from the industry.
Join 62,000+ members. Yes, it's completely free.
You May Also Like
Loading..