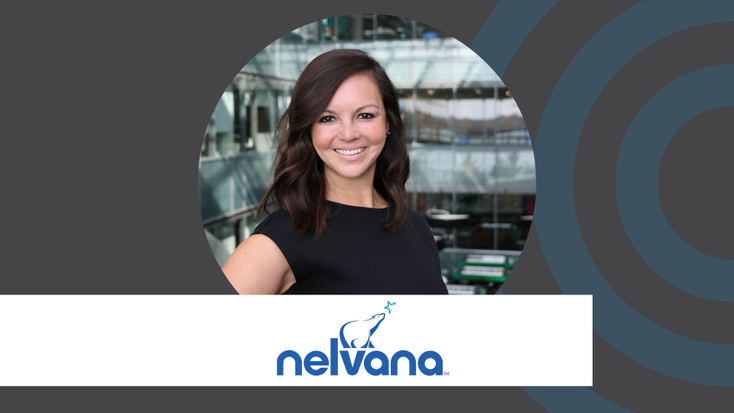 Mellany Welsh, head, Nelvana Enterprises
Corus Entertainment
License Global: Coming from the product side and now at the lead of enterprise, how are you approaching the growth of Nelvana with an eye on licensing, consumer goods and consumer behavior? 
Mellany Welsh:
Merchandise licensing has always been seen as an outcome to
content, not generally taken into consideration as we greenlight series. We are now looking at having more of a balanced portfolio of merchandising brands and non-merchandising brands, all supported with entertaining content, with strong creative and storylines.
We have recently announced some exciting partnerships such as with 
 "
." We are also looking forward to managing the distribution and merchandising for
and the
Scott Brothers Entertainment's
"Builder Brothers' Dream Factory," inspired by the real life Property Brothers. Plus, there are exciting new merchandisable brands that we haven't announced yet.
In an ideal scenario, our portfolio would include boys' action brands (like Beyblade and Bakugan) as well as evergreen preschool brands, all with an eye for global licensing. In addition, in our home turf of Canada, we continue to layer in top tier brands to
represent as we can cross-promote with our sister broadcast channels.
What are the core properties of Nelvana and how are they growing with the increase in content demand across the board?
and
are two of our evergreen brands that continue to see multi-generational success and growth across a breadth of product categories. As our fans age, they bring with them the nostalgia of these brands and they resonate in a huge way with millennials, creating new lines of business catering to an older audience. Nostalgia is an ongoing trend that we are leaning into more with our library and even our Canadian channel brands like YTV. We are also very focused on and excited to share the thrill of the Monster Jam experience to preschool audiences in our new and upcoming series, currently in development. 
How has "The Hardy Boys" grown from nostalgia property to hit licensed series on Hulu?
"The Hardy Boys" is such an iconic brand and it's been a joy to bring the books that so many people read growing up to life, as well as introduce the mystery series to new audiences around the world. We worked extremely closely with Hulu, YTV and our friends at Lambur to develop and produce a series that not only captures the notorious mystery and adventure featured in the books, but to create a series kids and adults today can enjoy without having read the books. The team was able to put together an amazingly talented cast and crew who have so successfully brought "The Hardy Boys" adventures to life. The series has garnered awards, including a Daytime Emmy nomination, and critical acclaim! We're really excited to be producing the third and final season of "The Hardy Boys," and to be welcoming Bailee Madison to this years' cast, ensuring an even more exhilarating season filled with mystery, adventure, and compelling stories. 
"All Engines Go" is another huge hit with young viewers, how has that new take on the Thomas brand evolved into a standalone series?
We are so excited about
! The content has an updated format that keeps up with kids' viewing patterns – it's funnier and the comedy is able to play out in exciting and entertaining ways with the new 2D animation style. The world of Thomas also continues to evolve and expand with new characters being added seasonally. For example, in Season 26 we have introduced Bruno the Brake Car, the show's first character who lives with autism. 
How has the consumer product program grown as more viewers join the rankings?
The updated "Thomas & Friends" series has given us an opportunity to reimagine the Thomas consumer products program with fresh artwork, new characters and new segments that will expand the appeal to more young girl fans as more female characters play leading roles in the series. 
What is the current toy market like, especially when moving animated and scripted properties into the retail aisle?
There are still some economic and inventory factors affecting new entries to the toy aisle and we are seeing retailers continue to support brands that have some history behind them – things have been tried and tested. Retailers are open to testing new opportunities in strategic ways, however there is a shift back to giving new brands more time to find their audience on TV before hitting the shelves at retail. 
What's next for Nelvana?
We've always prided ourselves at being nimble and open to new business areas and opportunities. You will see in the upcoming months new partnerships that bring new category opportunities.

We have a renewed focus to the global market as we add new global brands in our portfolio.
We are exploring new categories like NFTs and are very thrilled to be working on a new Pablo Stanley project and another new title called "the littles" with TIME for Kids where we are looking to expand NFTs into the content space.

We have some new and exciting strategic toy company partnerships, leveraging our expertise in content creation to help build new and existing brands from toy companies.

And coming off our success with Hardy Boys, we are eager to delve more into the live action space with the newly announced Waterside Studios headed up by Jeff Norton.
Read more about:
Subscribe and receive the latest news from the industry.
Join 62,000+ members. Yes, it's completely free.
You May Also Like
Loading..