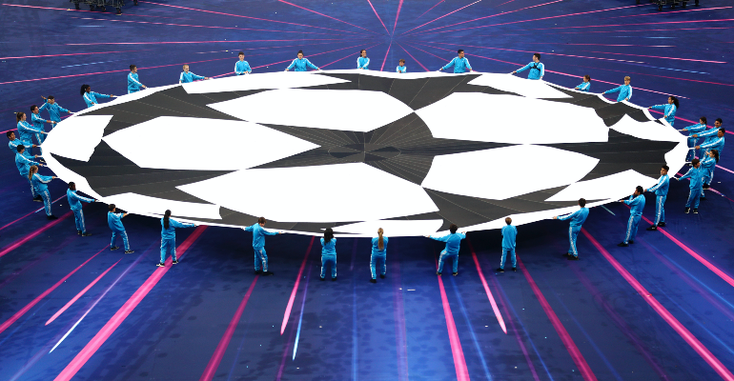 License Global 
spoke to the UEFA Champions League licensing team, which is comprised of Peter Dennis, UEFA's Licensing Manager, supported by TEAM Marketing, UEFA's commercial agency for club competitions. The 2018-21 UEFA Champions League licensing program includes Licensees such EA Sports, Topps and Adidas. UEFA are currently seeking licensing partners for the seasons 2021-24. 
License Global
: How has the sports licensing industry evolved, and what are the key consumer behaviors and trends you're seeing?
Dennis: The sports licensing industry has really evolved from traditional products such as apparel and merchandise to a more diverse product mix, now including non-tangible products such as gaming, experiences, and a combination of both. We have seen a few different trends emerging recently. The most obvious has been the huge growth being experienced by digital platforms, which has been impacted by the COVID-19 pandemic. It is becoming harder to engage Generation Z through traditional
 licensing channels, so licensing needs to find opportunities for credible engagement with these groups. Fans want authentic experiences and content, so over-commercialized messaging won't cut through. This is also blurring the lines between physical and digital worlds, so we are continuously adapting to meet the expectations of our fans.  
How does your licensing strategy play into this? 
Our strategy is based on revenue and reach – we have a European-based competition with global appeal, so we're always looking for new licensing partners with innovative concepts to continue to build credible engagement opportunities with fans. When we evaluate potential licensing opportunities we place as much value on the brand fit and in engaging fans as we do on generating revenues. We're expanding our 'experiential' venues, which are places where fans of all ages can go to experience the UEFA Champions League in unique ways they haven't had before, such as watching matches, reliving iconic moments, playing games, and testing their football skills. To support this growing program, we're expanding digital offerings without compromising on quality content.  
How is your digital strategy growing all the time, and how does it link in with your view on licensing?
Our digital strategy allows us to translate emerging trends into commercial opportunities while being flexible to see what works best with fans. This is being achieved by increasing digital products – such as e-sports, mobile games, cartoons, and quizzes, which means fans from all over the world can engage with the UEFA Champions League all year round; and secondly by expanding licensee's digital rights, including social media promotions on UEFA's channels, integrating e-commerce capabilities, and more digital media exposure which gives Licensees a great platform for their promotions.  
Where do you see the real strength in terms of engagement for your consumers? (i.e., e-commerce, retail, social, etc.)
UEFA's official channels have a massive 156 million followers across the various platforms, so our licensees are in an excellent position to benefit from this exposure for their own campaigns. Also, ticket promotions are always popular, as the UEFA Champions League is positioned as the best of the best in the most popular sport in the world, so our licensees get great results from these. Our retail has performed well, but this is an area we want to focus on improving in the coming years.  
How is the retail experience important for sports brands, and how is UEFA Champions League adapting to reach its fans?
The key is to have the right product mix that works for the sports brand while acknowledging what doesn't work – our competitive advantage is prestige and exclusivity, but that doesn't mean every product is relevant for our brand. We have a very strong TV and football brand, but we can certainly improve the retail presence of our licensed products. This is why we are currently looking for both European and global retail partnerships to help us achieve this and strong retailers that can help bring the UEFA Champions League brand to life. If we are able to create the same excitement that a fan experiences when watching the UEFA Champions League – everyone stands to benefit, from the fans, to the licensees.  
Read more about:
Subscribe and receive the latest news from the industry.
Join 62,000+ members. Yes, it's completely free.
You May Also Like
Loading..