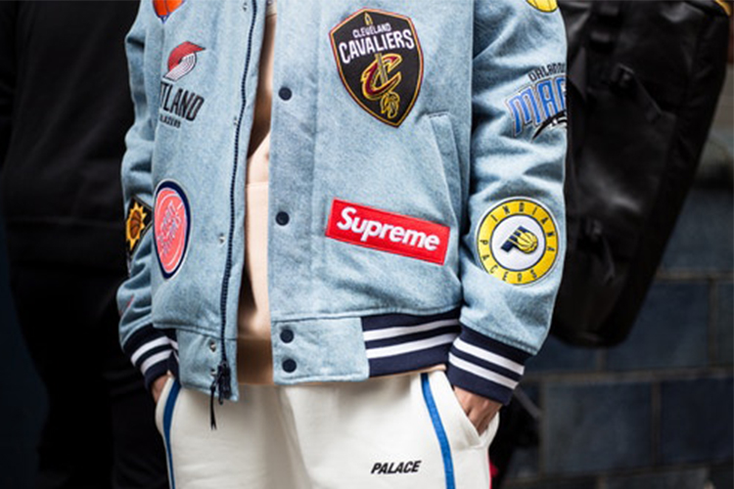 The professional sports sector remains a major hub for licensing activity across the $262.9 billion consumer products industry, with a 9.6 percent share of the total global market, according to the International Licensing Industry Merchandisers' Association's 2017 Annual Global Licensing Industry Survey report.
The designation is limited to professional organizations and major sporting leagues, including (but not limited to) the National Football League, Major League Baseball, National Basketball Association and the National Hockey League in the U.S.; football (soccer) clubs such as the English Professional League in the U.K.; Germany's Bundesliga; and professional events and associations such as the NFL Players Association, the Olympic Committee, the Olympics and the FIFA World Cup.
On the whole, licensed sports merchandise is big business, bringing in more than $25 billion in retail sales in 2016, again according to LIMA's report.
And sporting organizations are continuing to recognize the
value it has in licensed products and its players.
Established in 1956, the National Football League Players Association is the union for professional football players in the NFL. While the NFLPA is charged with traditional union responsibilities such as representing players for salary matters, it also operates a licensing and marketing subsidiary, NFL Players Inc., that offers the exclusive group licensing rights to more than 1,800 active and retired NFL players. The group is a one-stop shop for licensees or other business partners seeking licensing rights, access to players, endorsements and marketing opportunities.
Major League Baseball also has a similar association, the Major League Baseball Players Association, which too represents professional players for collective bargaining, and also operates the Players Choice group licensing program. The MLBPA Players Choice program functions similar to the NFLPA and holds the exclusive, worldwide rights to use, license and sub-license MLB player names, numbers, likeness and more. Also like the NFLPA, the MLBPA works to protect its players from exploitation, counterfeiting and other infringements.
Sports merchandise is particularly vulnerable to counterfeiting and piracy because of the very reason team emblazoned products are so attractive–lifelong affinity and allegiance.
In License Global's December article, "Counterfeiting: A Game of Whack-a-Mole," Bill Patterson, vice president, corporate marketing, OpSec Security, a security solutions firm that fights counterfeits for brands and the like, said: "What people want to buy follows the trends in the media. What doesn't change is sports. You're always going to be a Manchester U fan, a Major League Baseball fan, an NBA fan. Sports is very much a part of the counterfeiting world, and because so much of it appears on apparel, it has a lower barrier of entry for counterfeiters. These are established brands that have been around for decades, so there is a guarantee that it will be popular. Sports brands do not have to worry about ebbs and flows of trends."
Sports fans are likely fans for life, often developing a team affinity in early childhood and carrying on that love, and therefore the love for products that let the world know they are team players, for life as well. Sports brands have constant customers.
This connection between team affinity and licensed consumer products is manifesting itself in the very fabric of companies' forward strategies, most recently seen at ESPN. In March, the sports network, a part of The Walt Disney Company (and the world's No. 1 licensor, according to License Global's annual Top 150 Global Licensors report), named James Pitaro as president. Pitaro most recently served as chairman of Disney Consumer Products and Interactive Media.
The move also can be arguably attributed in the general sporting industry's need to shake up how its viewership is watching live events. With SVOD becoming more and more accessible, and the "cutting the cord" phenomenon becoming increasingly common, traditional networks are also getting creative to ensure fans keep coming back.
For example, in March, T-Mobile announced a program to gift new customers a free year of MLB.TV and the organization's "MLB At Bat" app premium features.
MLB is also growing its digital presence in a deal with Facebook and an expanded partnership with YouTube. Facebook has grabbed the exclusive streaming rights to 25 games during the current season; while YouTube TV will serve as the presenting sponsor of the 2018 and 2019 MLB World Series.
And in December 2017, the NFL and Verizon agreed to a $2 billion five-year deal that gives the telecom company live streaming mobile rights to games, including the Super Bowl.
These deals and others like it are making sporting events more accessible than ever before and targeting fans where they are, all of which bolsters products and merch that much more.
Find MLBPA, NFLPA, and more licensing agents that support the sports category (Brandgenuity, Dorna Sports, IMG Licensing, etc.) at Licensing Expo, May 22-24 at Mandalay Bay Convention Center in Las Vegas, Nev.
Subscribe and receive the latest news from the industry.
Join 62,000+ members. Yes, it's completely free.
You May Also Like
Loading..