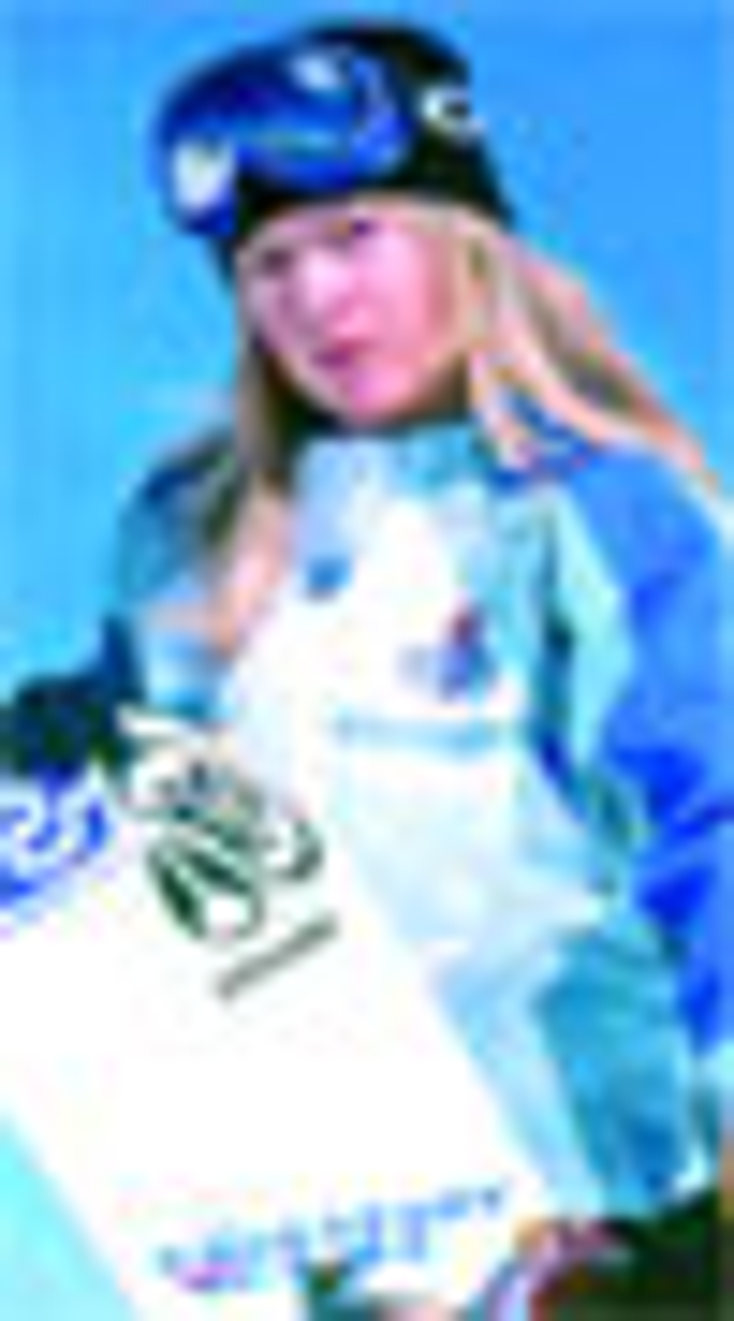 ]>Like all brands, sports brands need an audience, brand awareness and good retail distribution. But there are idiosyncrasies about sport that mark it out. Not least the contrast between teams and events.
Sport at its best is a heady mixture of allegiance to teams and exciting events, often the two coming together.The difference between team licensing and event licensing is similar to the difference between classic character and film licensing. One is about building secure presence at retail over a long term period. The other is about making the most of a short but exciting selling window.
Team licensingFor team licensing, read football team licensing. With some exceptions, such as motor racing, it is the only sport commanding the regular TV coverage and huge audience that can drive successful licensing campaigns. Half the UK population purports to be football fans. Apparently, that's 23m potential customers. Not only that but the game is easy to play, more women are actively involved in it, it gets huge television coverage and isn't reliant on the usual media drivers to make fans aware of it. It's therefore a long-term opportunity with a loyal audience.
For
licensees and retailers this should prove very attractive. Licensees have always been interested in teams but the route to market has changed in the last few years. 'Fanware', or the typical scarves, hats and novelties that fans might have at the game and buy in the club shop, has developed into broader lines of product.
This is partly to do with how clubs organise their marketing teams internally. Most have always had merchandising and wholesaling divisions, buying in goods from the far east and retailing them. But as Scottish club Rangers discovered, licensing can be a much more efficient way of doing business. Head of licensing Paul Geddes said 'We had an 80/20 situation with licensing and wholesale, with the most profit coming from licensing, so we shifted our emphasis there.' Another advantage of licensing rather than buying-in is the diverse products that become viable. Celebration cakes, for example, couldn't be sourced in the same way as scarves.
For most teams, licensing is unlikely to make as much money as sponsorship deals or TV, but is both profitable and worthwhile. It enables consumers to buy into the brand and enables fans (sometimes millions of them, sometimes all over the world) to partcipate in the brand when getting to the stadium for a match would be impossible. But there are other issues to do with team products that licensors and licensees have to address.
Firstly, sport (and especially football) is a tribal pursuit. If you take Manchester United out of the equation, most agree that regionality is an issue. You are unlikely to sell many PSV Eindhoven cakes in Milton Keynes, so distributors have to fall in with the regional appeal of different teams. Some teams have turned regionality to their advantage. Scottish club Rangers has found that a video licensee gets good listings regionally and can have a number one seller in Scotland. Paul suggests that it is up to the licensor to guide the licensee and retailer about issues like this. He has also had success selling products in to regional buyers and finding the national buyers following suit.
There is evidence that retailers are becoming more enthusiastic about sports brands. Rangers has experienced growth in traditional souvenir categories that it attributes to a wider distribution.
Another issue is that of team sponsorship, which usually also buys the rights to make replica kit. Replica kit and licensed products are often completely different animals. Replica kit is usually manufactured and distributed by the sponsor (such as Nike, for example, with Manchester United) and the licensed product by a series of licensees. The two lines have different methods of distribution and are often kept apart on purpose at retail.
For example, in the UK, the key sports retailers, JJB Sports, JD Sports and Sport Soccer, have been wholly uninterested in selling licensed product as distinct from replica kit in the past. This is partly to do with the margins the replica kit can attract and partly to do with a preciousness about having 'the real thing'. However, there are signs that these retailers are opening the doors to licensed products and JJB (the official sports retailer for Manchester United) has even created its own brand called Patricks. The flipside of official replica kit being the sole reserve of sports retailers is that toy and other retailers can be marginalised. So they look to licensees to create the closest replicas they can under licence from the clubs. The sports retail market is, as one licensee described, entrenched.
One thing is universal though and that's the desire to penetrate different sorts of retail environment. Ross Walker, head of licensing at Manchester United (the licensing division is now a subsidiary of Nike, which owns all the club rights) is working on gaining a presence in the toy, gift and supermarket categories. 'We don't always have a predictable calendar of events because we don't know who will win but we do know from our own megastores that losing doesn't mean a fall in sales', Ross says.
He also stresses that there are limits to where a licensing programme can go. He recently turned away a proposal for pet collars. 'You have to remember its a sports brand and it has to survive in the long term, so you must stick to things which have a logical link.'
Sports team audiences are loyal, span all ages and are often overseas. Arsenal has strong support in Scandinavia, for example. But the most fancied territory to woo is the Far East where Manchester United has 16m fans, far more than in the UK and Ireland. The team toured there to promote the brand, a move it is repeating in the US next year. Other big UK clubs like Liverpool, Arsenal and Chelsea claim a major following in the Far East and hope it will be a market for licensed products.
The England football team ('every-ones second-favourite team') is represented for licensing by CPLG. Since last year the agent has been reworking the style guide for the England Lions and putting the licensee list in order. Chris Protheroe, director of sports and brands at CPLG, says 'The message we are trying to tell retailers is that even when there isn't a big tournament on the teams are still playing. There is a constant demand.'
Is there life beyond football? It all depends if the team has an audience that transcends the confines of the ground and is big enough to consume product. Very few teams have this critical mass. But other sports do manage successful licensing campaigns, usually associated with events.
Event Licensing
Event licensing is about riding a wave and getting all the factors in place to make the most of what is effectively a short-lived opportunity. IMG markets some of the world's biggest sporting events and head of licensing, Tony Gadsby Peet, stresses that licensing is just one part of the marketing mix. For Wimbledon, for example, licensing works alongside sponsorship, TV rights and managing on-site retail to maximise revenue over the six weeks. 'We do 50% of Wimbledon merchandise sales at the event and nearly all sales happen during that six weeks. The remainder are at airports or tourist attractions like Harrods. Wimbledon is not a sports brand, it's a tennis event and all the merchandise supports the fact its a tennis event' Tony explains.
The chances of your team winning makes a big difference to licensee interest. Tony says that England's good chances in the Rugby World Cup (starting in October 2003 in Australia) has helped attract licensees. And CPLG has brokered an imaginative sticker-book deal for the England team which is ratcheted in stages according to how well the team do in Europe. For the Rugby World Cup, IMG has developed the identity of the event, created a subsidiary brand and signed 30 licensees worldwide. The majority of distribution will be in the host country Australia but there is already product available in Europe through specialist stores and mail order. Hopefully, sales will build to a peak at tournament time.
What makes licensing events successful? Tony's answer is that it isn't easy. But it's best if you come back to it year after year, creating consistency and a deep understanding of the event. This is IMG's third Rugby World Cup but it has been handling other events for much longer.
Somewhat surprising is the identity of IMG licensing's biggest annual earner. It's the Major League Baseball licence, whose clothing is considered a hot fashion item. Most of the kit is distributed through sports retailers, which are pleased about the fashion customers coming to the store. IMG has no intention of taking out of that environment. It's where sport and fashion meet.
Fashion and sport are intimate bedfellows. Brands like Nike and Reebok use sports sponsorship to authenticate their brands. The result is millions of consumers choosing their brands in the high street. Sports stars are also truly stars: expensive, exposed and hero-worshipped. Ask a nine year old if he'd rather play for Real Madrid or star in a film and he probably won't chose acting. It has been true for a long time that young boys hang up their character heroes and replace them with sports brands at a young age. It's not surprising then that sports clubs are expert at engaging children of a certain age and nurturing them as future season-ticket holders and consumers.
The Junior Gunners, Arsenal's junior fan club will be 20 years old next season. It was founded for children aged 0-16 to nurture the next generation of fans and is run by Sue Connelly, an avid and lifelong Arsenal fan. Widely acknowledged as the leading junior club it has advised many European teams about how to set up children's clubs.
Sue says the reason Junior Gunners maintains such a high membership (currently at 16,000) mostly in the 9-12 age group is all down to giving children an insight into their favourite world. 'It's not just about a newsletter,' she says. 'Children want to get close to their heroes.'
Junior Gunners has huge commitment from its club. Each season the whole Arsenal squad is asked to attend an event such as a Christmas party or awards day. Getting this close to the players is as good as it gets for young fans, except those lucky enough to be chosen at random to become mascots and lead the team out at a match, which is even better. Sue's team is constantly refreshing activities, competitions, organising reciprocal trips to UK and European destinations. Even the membership pack contains four souvenirs which are changed every season. Team success makes a big difference - membership went up nearly 6000 after Arsenal won 'the double'. The club even has its own sponsor (Affinity Internet for the last two seasons). At £14 per member, the Junior Gunners doesn't make money for Arsenal Football Club but what the club does know is that young members can be enthusiastic consumers of licensed merchandise.
Subscribe and receive the latest news from the industry.
Join 62,000+ members. Yes, it's completely free.
You May Also Like
Loading..