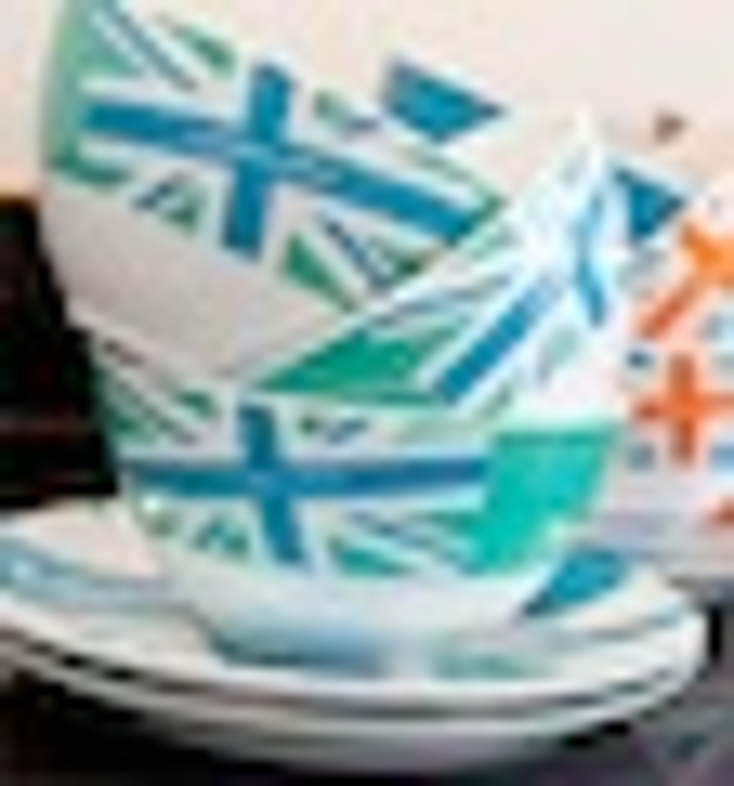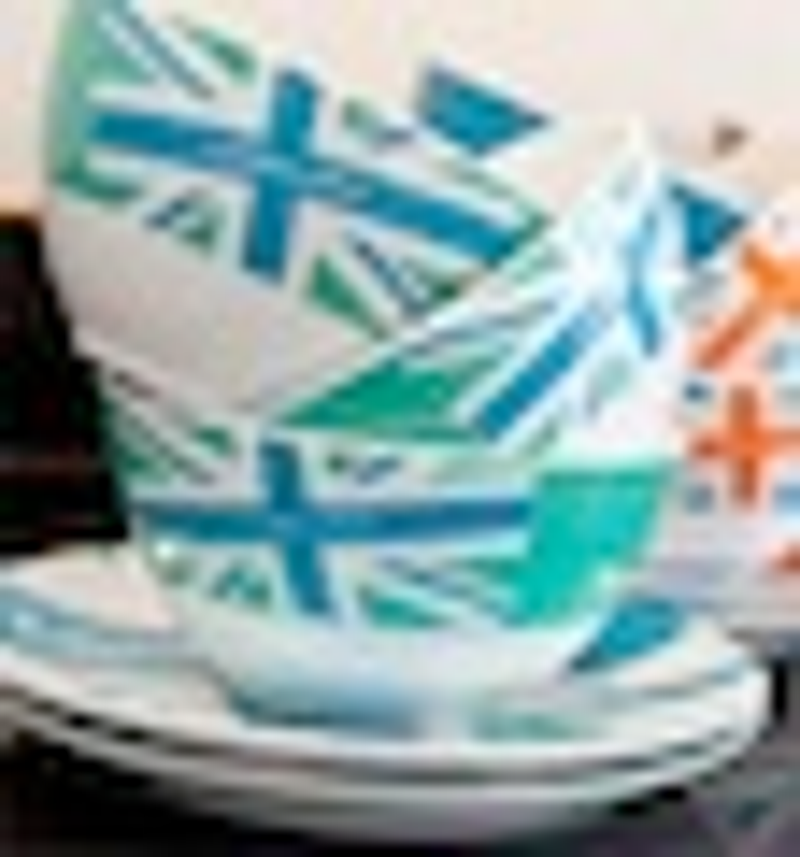 The London 2012 Olympic and Paralympic Games take place over a six-week period and are expected to generate about £1 billion ($1.6 billion) of retail sales of licensed merchandise and more than £80 million ($128 million) of royalty revenue over the next 20 months.
These numbers set the scene for Brand Licensing Europe's "big interview" with the commercial team behind the London 2012 Games. The team discussed financial targets, the innovative aspects of this program, its legacy and the measures being taken to ensure commercial success.
The London Organising Committee of the Olympic and Paralympic Games is the privately funded company tasked with securing more than £2 billion ($3.2 billion) of private investment to enable the games to be staged. This sum will be raised via ticket sales, broadcast deals, sponsorship and licensing. More than £650 million ($1 billion) of domestic sponsorship revenue has already been raised, breaking all previous records for an organizing committee. The £80 million-plus
($126 million-plus) revenue anticipated from licensing royalty revenue will be generated from about 50 licensees producing more than 10,000 products.
The Official London 2012 Merchandise Range
To date, there are 38 licensees on board and the licensing team has approved more than 3,000 product concepts. LOCOG's aim is for London 2012 merchandise to be as wide-ranging in its appeal as possible in terms of price, demographic appeal and retail reach. Products will include textiles, toys and games, gifts, souvenirs, sporting goods, publishing, jewelry, home furnishings and accessories. LOCOG believes it has a licensee base of prestigious brands such as Adidas, Links of London, Royal Mail, Royal Mint, Wedgwood, Dartington and Filofax. Products range in price from stationery items at less than £1 ($1.60) to collectors' coins for more than £20,000 ($32,000). Every demographic is targeted with the London 2012 mascots, Wenlock and Mandeville, helping to engage children and to introduce the fun elements of the London 2012 brand.
Initial London 2012 merchandise lines are at retail in time for Christmas 2010 and early products combine the vibrant, official London 2012 palette with popular designs such as the London skyline and Union flag, Wenlock and Mandeville and the London 2012 sports pictograms, which have been specially designed for the program. Merchandise is stocked at Adidas, Sainsbury's online, Next and select BP stations in addition to The London 2012 Shop online, St Pancras, Paddington and John Lewis Oxford Street.
Over the next 20 months, licensee product ranges will grow to incorporate new and refreshed graphics. Autumn 2011 will see the roll out of official Team Great Britain merchandise. A tease of what's to come was unveiled by Adidas in September with the first of several capsule collections designed by Stella McCartney in select Adidas and London 2012 shops. The estimated 10,000 product lines are on track to be available across all retail from autumn 2011.
Licensees have a number of assets at their disposal, including the GB Teams, the 2012 logo and typeface, the mascots and a number of brand treatments, such as pictograms of the 26 Olympic and 20 Paralympic sports, which have proved especially popular in these early stages.
"What makes the Games special is the brand," says Warren Traeger, licensing manager. "The five Olympic rings are recognized the world over and create wonderful brand associations. The Olympic rings reach people emotionally."
London 2012 has another creative angle to offer licensees in the form of imagery from past Games, including those hosted by London in 1908 and 1948, which is suited to high-end vintage ranges and already the subject of an apparel line from retail partner Next due to launch in January 2011.
The Tender Process
The process of tendering for a license is "not onerous, but thought-provoking," according to Traeger. This is an intense project with huge expectations and no second chances, so licensees have been asked to meet significant responsibilities in areas such as sustainability and ability to manage supply and demand. What's interesting is that the London 2012 licensee list is not made up of the "usual suspects," but is a mixture of well-known, large, small and new licensees.
"Quality that shines through is the defining factor," says Simon Lilley, head of licensing and retail. "The licensee list is best in class, representative of the regions of Great Britain and made up of companies willing to innovate and maximize this once-in-a-lifetime opportunity."
The Retail Plan: The Year of Two Christmases
Retail sales of £1 billion ($1.6 billion) are expected from London 2012 merchandise and, as with the product plan, the retail strategy stretches across all demographics and retail platforms.
The London 2012 U.K. retail partners are the department store chain John Lewis, the high street fashion chain Next, and the grocer Sainsbury's (for the Paralympic Games). Inside the Olympic Park there will be a 40,000-square-foot mega-store, three superstores totaling more than 15,000 square feet and an 8,000-square-foot shop in the athlete's village, which together could generate up to £2 million ($3.2 million) of sales per day during the Games. London 2012 shops will showcase official product (the shops at Paddington and St Pancras International stations are already open). The online store went live in April. And every retailer from high-end Harrods to high street chains and independents has the opportunity to sell London 2012 products.
One of the commercial team's biggest challenges so far has been to engage with retailers with enough time to ensure their buying strategies encompass two major sales seasons in 2012. It is being described as the "Year of Two Christmases."
Olympic and Paralympic Mascots: Wenlock and Mandeville
Olympic mascots are a funny breed. Rarely loved at the outset, mascots, such as Barcelona's Kobi the Dog, can evolve to be popular characters. London 2012's mascots Wenlock and Mandeville are unusual in having a back story, written by the children's author Michael Morpurgo. An animated film tells how they were crafted from the last drops of steel left over from the construction of the Olympic Stadium and how Wenlock and Mandeville are brought to life, adapt to their surroundings and learn Olympic and Paralympic sports along the way. The two mascots will have an active digital presence and are currently journeying around the U.K. visiting schools before returning to the Games in 2012. Plush toys from Golden Bear are currently among the top-selling items in the London 2012 shops.
The Next Steps
There are still some licenses to sign. At the moment there are offers out for souvenir bricks, memorabilia, sports optics and eyewear, for example. Other categories to fill may include food, footwear and sporting goods.
For the 50 or so licensees involved, the Games may be a transforming experience. And, as Lilley explained, LOCOG also hopes there will be an important legacy for the brands involved. "We will have been successful if we elevate Team GB and the Paralympic GB brands to be able to continue their licensing programs after the Games," he says.
Every Olympic Games is different and there is no precedent to say what products will sell best each time—it has varied for each host nation. Beijing's spectacular Games are thought to have been the most expensive ever and the Sydney Games were praised for great merchandise. What London's lasting effect will be remains to be seen. But with less than two years to go this is proving to be a slick licensing program that is on track to meet its formidable targets, as well as introducing new licensees and product innovations, which should prove more lasting than the Games themselves.
Subscribe and receive the latest news from the industry.
Join 62,000+ members. Yes, it's completely free.
You May Also Like
Loading..