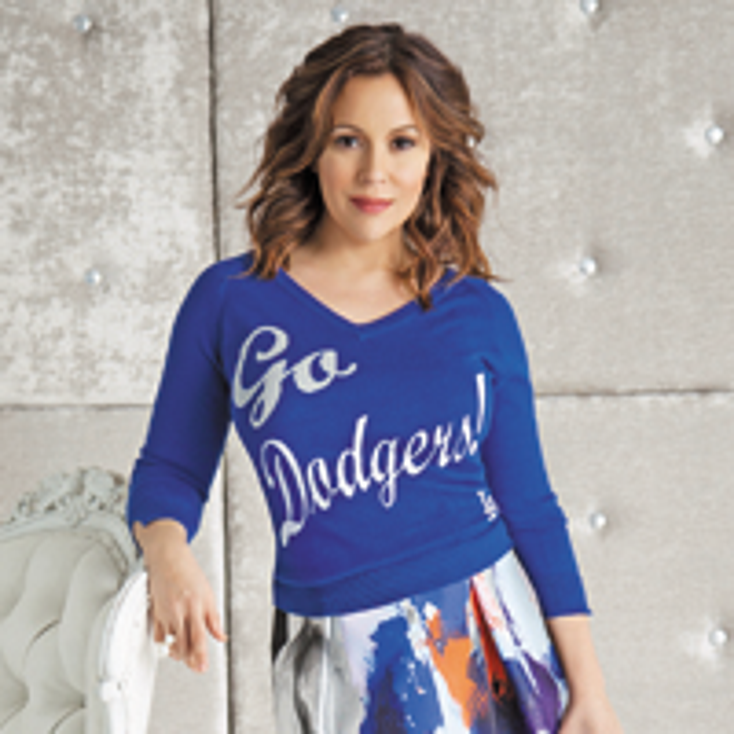 How super fan Alyssa Milano has turned a practical idea into a trendy women's sportswear brand for enthusiasts from the diamond to the raceway.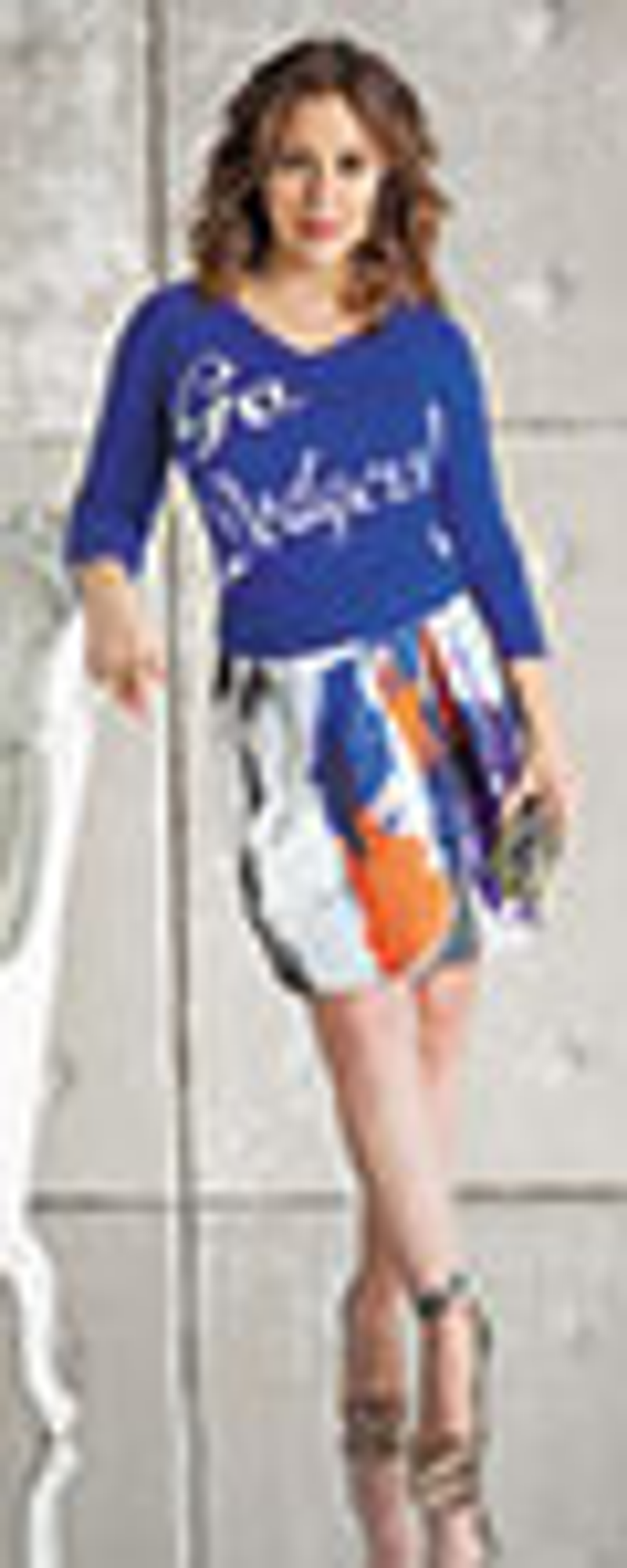 Alyssa Milano, actress and founder, Touch
Since her role as a tween tomboy on the popular 1980s sitcom "Who's the Boss" that characterized her passion for baseball, Alyssa Milano has continued her love for the game, going on as an adult to create a fashion collection for female fans.
Launched in 2007 with a partnership with Major League Baseball, Touch by Alyssa Milano has become a home run brand that is one of the biggest and most influential sports lines for female fans. It has grown from its limited contemporary line with MLB to encompass licensing deals with all the major sports leagues, more than 100 major universities and NASCAR.
Milano's brand has had a major impact on women's sports apparel and it has truly changed the dynamics of the business, creating a benchmark for the sector with a trend-driven range that has expanded far beyond basic tees and hoodies.
While several competitors
have entered the women's sports arena and challenged the brand's position in the marketplace, Touch continues to grow across all sports. As the hands-on creative designer, spokesperson and fan extraordinaire, Milano, along with partner G-III Apparel Group, is focused on new opportunities that encompass more product categories, retail stores and international expansion.
While spearheading the growth of her sports fashion empire, Milano has also continued a successful acting career. She starred in "Charmed" for eight seasons through 2006, "Mistresses" for two seasons and is currently a host and judge on "Project Runway: All Stars" alongside Isaac Mizrahi, Zana Roberts Rassi and Georgina Chapman. She's also an author–in 2009, Milano wrote the book
Safe at Home: Confessions of a Baseball Fanatic
, a clear example of how the sport not only influenced her life, but also inspired her to create Touch.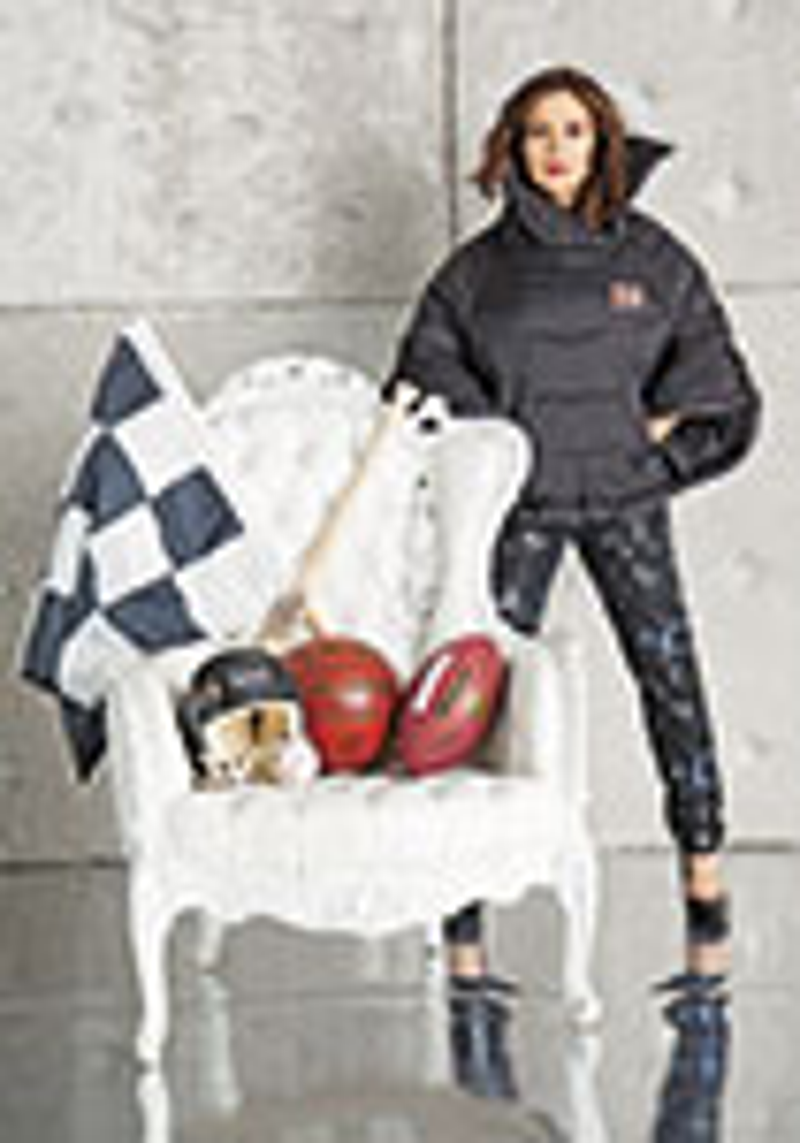 Milano and her husband David Bugliari recently welcomed their second child, Elizabella Dylan, joining 3-year-old brother Milo Thomas, who appears alongside her in her current Touch look book catalog. She will never forget how it all began, whether it's her acting career, motherhood, passion for baseball, her love of fashion or her dislike of the color pink.
"It was really just a light bulb type moment," Milano told
License! Global
, recalling how the Touch collection was conceived. "I was a Los Angeles Dodgers season ticket holder for 10 years, and about eight years ago I was sitting in the stands when I got cold. I went into the stadium shop, but there was nothing to buy. The things that were available were pink and ill-fitting, so I didn't buy anything because it wasn't something that I would ever wear again. Then I went back to the stands and looked around and noticed a lot of women wearing pink and I didn't think they all wanted to be wearing that."
Soon after, Milano pitched her big fashion idea to her agency, CAA.
"They knew it was an interesting idea, but they didn't know how to get the ball rolling," she recalls. "Coincidentally, someone in the literary department, who is not even with the agency anymore, had a personal friend at MLB, so he set up a meeting to pitch the idea."
In turn, MLB connected Milano with former New York Giants linebacker Carl Banks, president of G-III Sports by Carl Banks, and it's been one winning season after another ever since for Touch. More than seven years later, Touch has grown to become one of the largest licensed brands in women's sports apparel.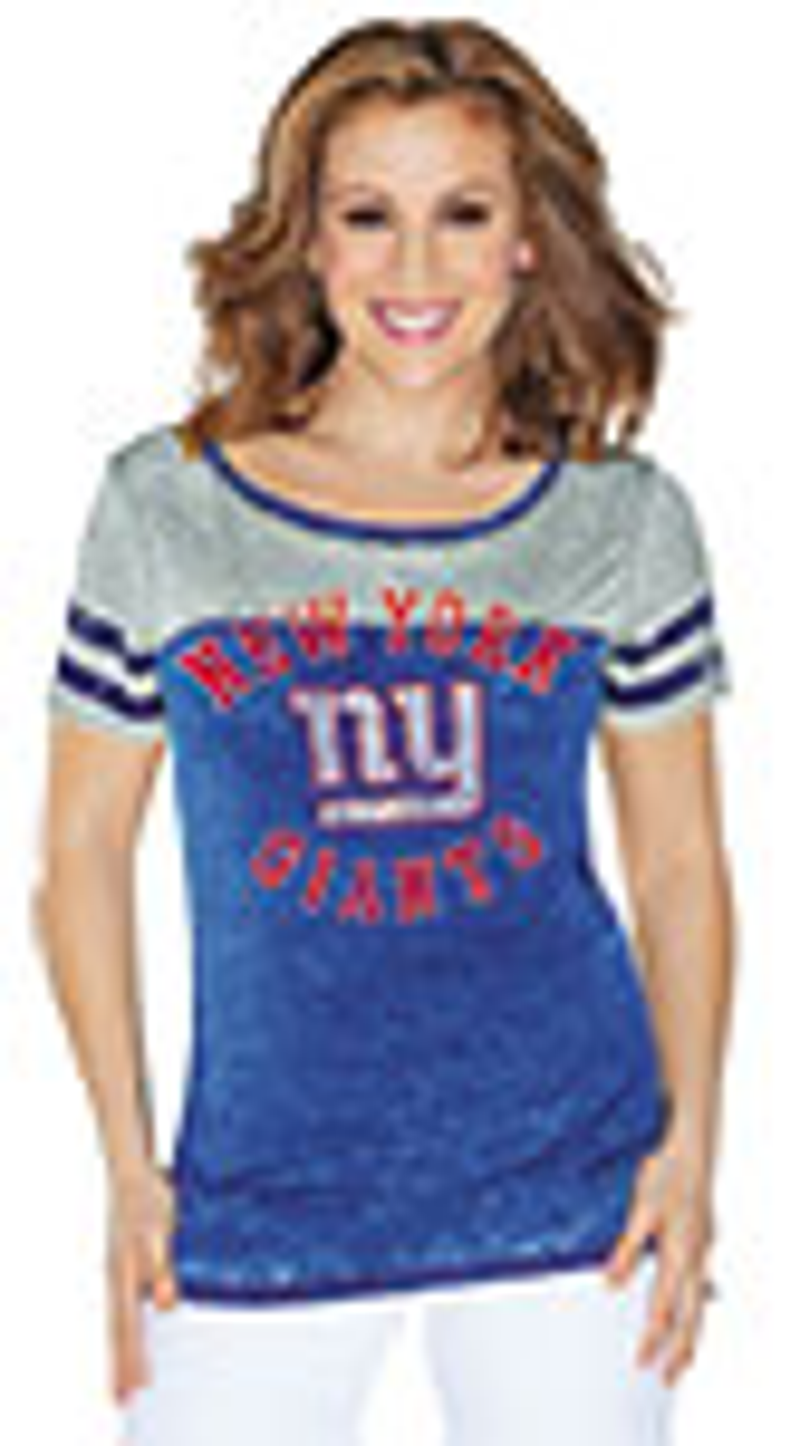 "If you walk down the street in New York, you might see some guy wearing a Yankees or Rangers shirt that displays their team, even if they aren't going to a game, but you would never see a woman wearing a Dodgers t-shirt and going food shopping," explains Milano. "Everything was so ill-fitting and unfashionable that women didn't want to be seen in it anywhere else but the stadium.
"Touch is really about the fact that most women will wear something that is branded as long it's something that fits well, is flattering and makes them feel good," she adds. "This is an opportunity to get the team brand onto women who can wear it outside of the stadium."
Milano recalls that she insisted the name be just one word, and her original idea was to call the brand Scout, but the trademark was unavailable.
"So I made a list of words that I thought embodied what I envisioned the line to be. 'Touch' means having a feminine touch with special textures and embellishments on a garment that feels good to the body's touch," explains Milano. "The word embodies everything we are going for. And my favorite thing about acting is that I get to touch people in a way that is lovely and significant."
Following MLB's one-year exclusivity agreement, Sanborn says that G-III quickly expanded its licensing deals, which now include the National Football League, National Hockey Association, National Basketball Association, Major League Soccer, NCAA, Minor League Baseball and, most recently, NASCAR.
With a target audience of women from ages 16- to 45-years-old, Touch is clearly positioned as a premium brand both in quality and price point, with distribution at retail in department stores such as Macy's, Lord and Taylor and Dillard's; sporting goods retailers including Dick's Sporting Goods, Sports Authority, Modell's and Lids; as well as all the sports leagues, team shops, websites like Fanatics.com and many more online and sports specialty retailers.
For the future, Milano says: "We need to push the envelope and become even more fashion-forward."
"The key is how we grow the business and continue to evolve," says Sanborn. Some of the initiatives that will take shape in 2015 and beyond include:
Retail stores–

Touch will continue to expand its retail partnerships with various sports teams in their respective arena or stadium. The company already operates a store-within-a-store concept or freestanding store in partnership with teams such as the New York Mets, Atlanta Braves, New York Giants, New York Jets, Houston Texans, Kansas City Chiefs, Pittsburgh Penguins, Philadelphia Eagles, St. Louis Rams, New Jersey Devils and Boston Bruins.
Milano says she would like to further expand Touch stores in key sports cities.
"I would like to open standalone, Touch-branded stores in sports cities like Chicago that will be close to the stadium, but not in a stadium, that feature all the local teams under one roof."
New products–

According to Sanborn, maternity and plus size categories are big initiatives and will launch in fall. The maternity line will consist of six items such as tees, long-sleeve shirts and hoodies that reflect sports team colors and feature comfortable fabrics and soft washes complete with the Touch signature style of stone detailing, embroidery and stylish prints.
"I know how hard it is to show off your baby bump while staying fashionable and comfortable," says Milano. "We wanted to expand our clothing options so that women at all stages of life can enjoy the Touch brand and still cheer on their favorite teams."
Milano says she hopes to expand Touch into cold weather accessories, handbags, swimwear, intimates, loungewear and activewear, as well.
"We are also considering more sports-specific looks, new fabrics, holiday, while staying focused on contemporary trends," adds Sanborn.
International expansion–

While Touch is already in Canada through its licensing deal with the NHL, Milano and Sanborn believe there are several opportunities worldwide.
"Milano's reach and fan base is global, and we believe there is an opportunity in Europe to expand with the U.S.-based sports leagues," says Sanborn.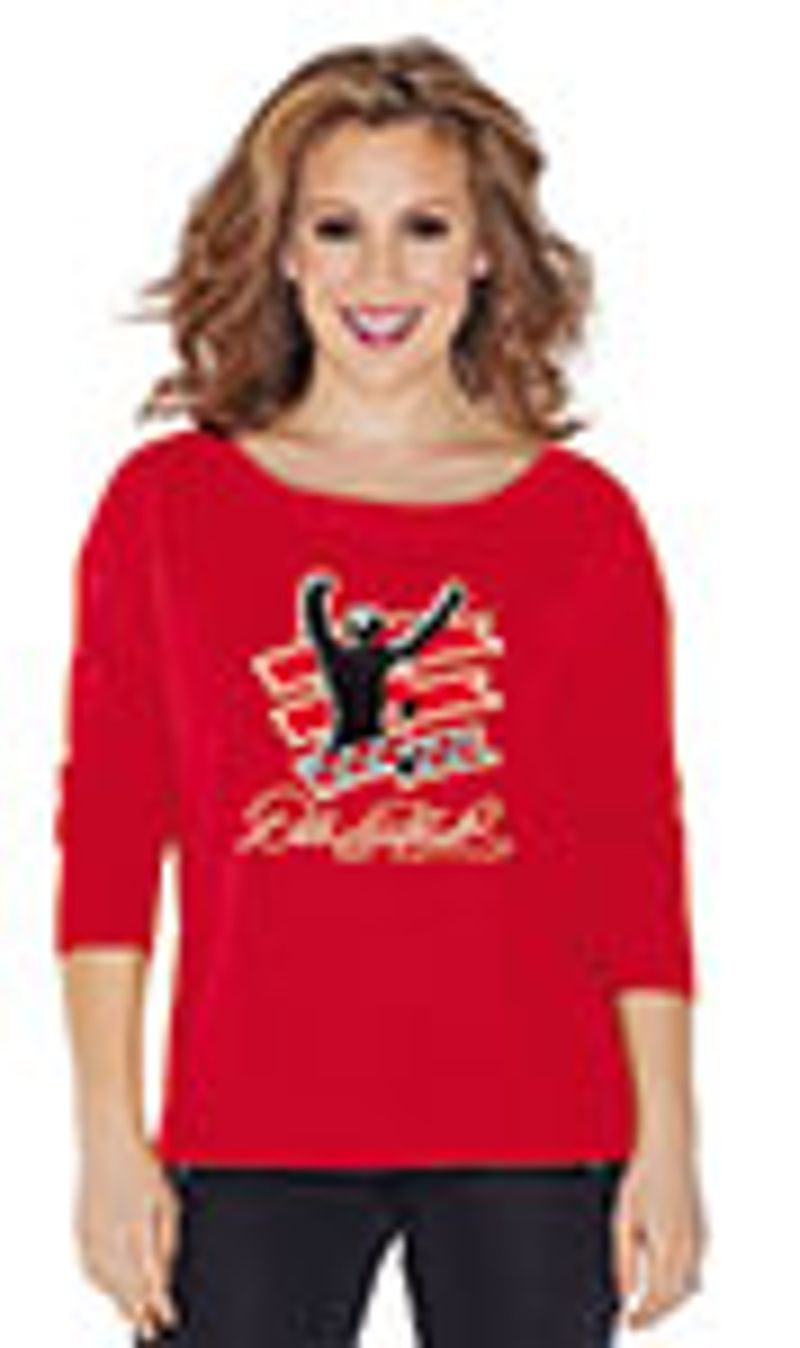 College–

Although Sanborn admits it's a crowded market, Touch has deals in place with about 100 NCAA schools. The company will continue to expand its presence with other major universities and grow its product offerings.

NASCAR–

The NASCAR deal is just beginning to take shape and offers huge potential as the racing season gets underway this month with the Sprint Cup series.
"NASCAR is working really hard to change the shopping experience at their events," says Sanborn. "It was primarily a trailer-type buy, and we are working to change that. What you will see at NASCAR events this year is a PGA-style approach, so that when you walk into a tent, there will be full-scale merchandising displays featuring the drivers. We are also working on a possible collaboration with NASCAR's popular female driver Danica Patrick."
Milano continues to be actively involved in all aspects of the business, from the creative design to marketing to personal appearances at various sporting and fashion events. The actress also models all of her collections in the stylebook.
It's Milano's hands-on involvement, creativity and direction, along with the resources of G-III Apparel Group, that has proven a winning strategy for Touch and will continue to drive growth for this women's sports licensed brand and the passionate fan that pioneered the business.
Read more about:
Subscribe and receive the latest news from the industry.
Join 62,000+ members. Yes, it's completely free.
You May Also Like
Loading..