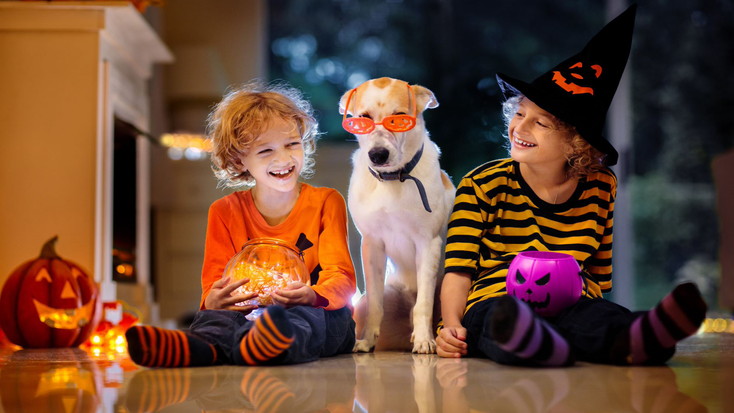 Halloween's popularity just grows larger each year, like some sort of out-of-control Great Pumpkin. While many people claim that Halloween is second only to the winter holiday season in terms of commerce, according to the NRF's annual surveys conducted by Prosper Insights & Analytics, yearly spending on Halloween items or celebrations placed it behind several other holidays. That includes Valentine's Day ($23.9 billion in 2002), Mother's Day ($31.7 billion in 2022), Father's Day ($20 billion in 2022) and Easter ($20.8 billion in 2022). This year, NRF predicts the total Halloween spending to reach a record $10.6 billion, exceeding last year's record of $10.1 billion, placing it far behind these other popular holidays. 
Regardless, Halloween is still a major retail season, with plenty of cash spent on various sweet and spooky things. And one of the top areas of spending is costumes – for kids and adults alike. In fact, costumes account for the biggest slice of the Halloween purchase pie. According
to the
, spending on kids' and adult costumes is expected to total $2.9 billion, the highest amount since 2017.
reports Americans are planning to spend a considerable chunk of money on outfits and costumes this season, about $3.6 billion or just under $35 per person.  
Often, the question of costumery starts in summer – "What are you going to be for Halloween this year?" For many, it's hard to come up with clever costume ideas year after year. The NRF reports that the leading source of Halloween costume inspiration remains from online searches (36%), while 25% say they will look within retail stores and 19% will get ideas from friends and family.  
"Social media is playing an increasingly important role in consumer behavior, and Halloween is no different," says Phil Rist, executive vice president, strategy, Prosper Insights. "Younger consumers, particularly those under the age of 25, will look to platforms like Instagram and TikTok for costume inspiration this year." 
Licensed Get-Ups Are Hot 
Let's face it, who has the time to come up with generic homemade outfits? When the NRF surveyed people on their Halloween costume plans this year, purchasing licensed costumes were way up on virtually everyone's list. Popular culture, particularly movies and TV shows, rank high, so expect to see characters from "
" and "
" to "
" and other hot IPs. More than 2.2 million children plan to dress as
and more than 1.9 million as their favorite princess (and odds are high that they will be a
). More than 1.3 million will be decked out as a ghost. No doubt spurred on by the much-anticipated release of
's "Hocus Pocus 2," more than 1.6 million children plan to dress up as witches.
and other superheroes are tied for the fifth most-popular costume, with 1.2 million children each planning to dress in character.  
Spirit Halloween also expects licensed character costumes to be big with the kids. Family-favorite characters from "
," "
," "Encanto" and "
" are expected to be big.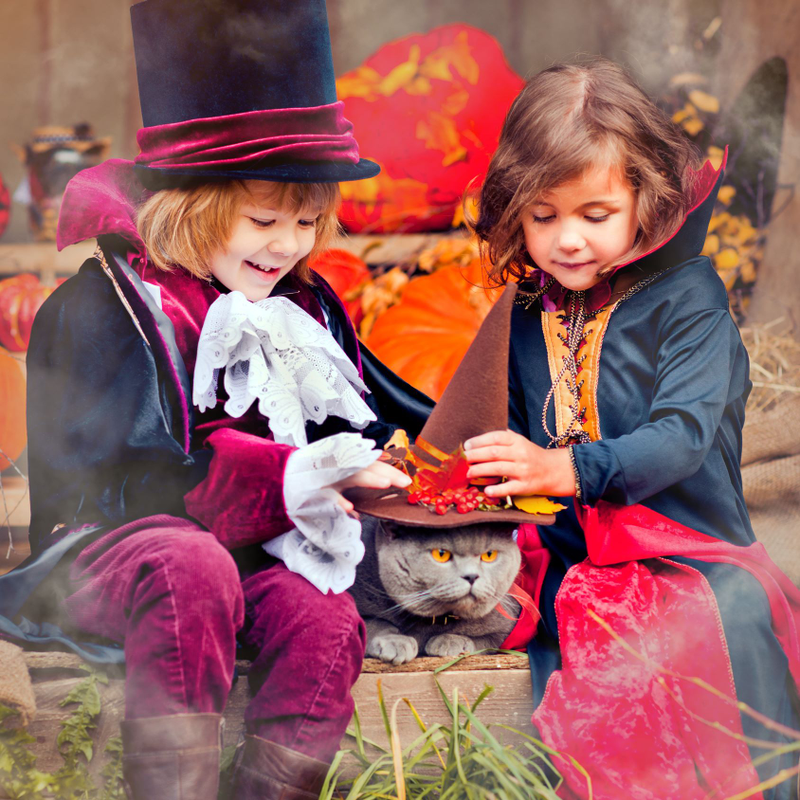 Of those planning to dress up for Halloween, the NRF says that 70% of adults already know what their costumes will be this year. More than 5.3 million adults plan to step out as a witch, more than 1.7 million will opt for a vampire, more than 1.5 million as a ghost and more than 1.4 million as a pirate. More than 1.2 million adults are planning to prowl in a cat costume, while an equal number say they will dress up as Batman.  
Halloween retailer, Sprint Halloween, is looking to rake in a big haul this year. The company has opened a record number of stores (more than 1,450 locations). 
"At Spirit Halloween, we work year-round to develop must-have looks, and 2022 is shaping up to be an incredible year," says Steven Silverstein, chief executive officer,
. "It's clear that Halloween has grown bigger than one single day and our goal is to help our guests embrace every aspect of the Halloween lifestyle as they celebrate the season and beyond." 
Spirit Halloween predicts this year's top costume trends will include witches and other popular characters from TV and film. 
According to
, some of the most popular Halloween costumes will be bugs and animals, skeletons, witches and pirates. But movies still inspire costume choices for both kids and adults, as other popular costumes on their list include horror film character Michael Myers and characters from films like "The Incredibles," "
" and "Hocus Pocus." 
With the aforementioned "Hocus Pocus" sequel, the company will offer not only Sanderson Sister costumes and accessories, but also costumes in various bewitching styles, including Coven Witch, Enchantress Witch, Celestial Witch and more.  
Binge-worthy TV character costumes will include "Stranger Things," "Ted Lasso" and "Yellowstone," as well as film favorites like "
," "
," "
" and "
." 
Clowns can be funny or downright creepy, and circus lovers can rep classic comic or scary clowns, including "
Killer Klowns from Outer Space
" or the equally disturbing Pennywise from "It." 
The NRF reports that, like last year, one in five consumers plan to dress their pet up in a costume. And they're sparing no expense on Fluffy and Spot. Pet spending is expected to exceed last year's record high, reaching $710 million. Pet costumes can be no less creative or elaborate than those of their owners. The most popular outfits for pet lovers include a pumpkin (9%), a hot dog (5%), a bat (4%), a bumblebee (3%) and a witch (3%). While it can be a real hoot to see them, the jury remains out on whether the pets themselves are enthused or horrified at the prospect of padding around as a dragon or pirate. 
Read more about:
Subscribe and receive the latest news from the industry.
Join 62,000+ members. Yes, it's completely free.
You May Also Like
Loading..