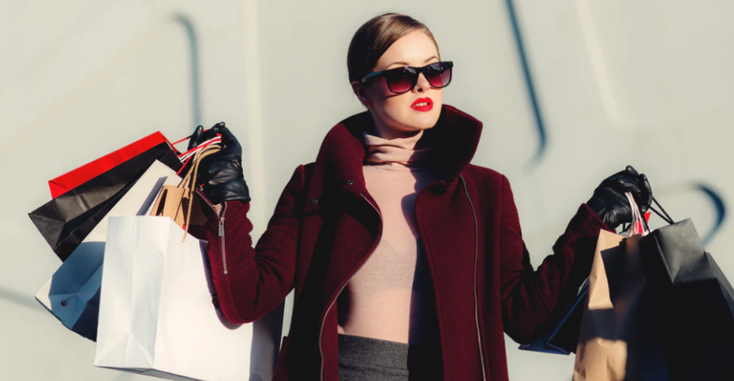 For most of us, holiday wish lists started on paper. As children, we'd flip through the pages of the Toys 'R' Us, Sears or JCPenney gift catalog and circle our most-wanted gifts in hopes of unwrapping them during the holiday. In a way, catalogs introduced generations of children to the shopping experience.
As we got older, holiday catalogs became reference guides. So did the magazine gift guide. An annual section in most publications, we relied on our favorite mag's suggestions for when we didn't know what to get for "the friend who has everything" or an affordable Secret Santa gift.
As more consumers used e-commerce to shop for holiday gifts, store catalog circulations started to dip. Magazine gift guides shifted from print to online. Amazon was an early adaptor for both, showcasing its gift guide on its site as well as an online Wish List to be shared with friends and family.
In the last couple of years, print catalogs have made their way back to our mailboxes. Target and Walmart have revived
their holiday catalogs, while Amazon threw its hat into the ring last year. While it might spark nostalgia, all three holiday catalogs are very much in the now.
Amazon's print catalog offers scannable codes, stickers and games. It also has tie-ins to other Amazon services like Amazon Prime Video, which feature exclusive and licensed toys for certain children's programming. Some shoppers
Amazon's holiday catalog didn't offer sales or deals. Perhaps those deals were dropped during Black Friday or Cyber Monday, Amazon's biggest one yet.
For publications, the gift guide has changed to another format –
. Macy's has teamed up with Hearst's
Bustle
and
Cosmopolitan
magazines for its "Macy's Gift Squad," which will present deals in fashion, beauty, home, fragrance and jewelry at every price point on Instagram.
Another Hearst title has launched an IRL experience during the holiday season.
Elle Décor
has
The Rose Club at The Plaza Hotel in New York City. The Elle Décor Café will showcase a new line of furniture created by the magazine that goes on sale next spring at retail outlets like Wayfair and Macy's. The rebranding has brought an editorial layout to life at The Rose Club and will be featured in an upcoming issue.
Now that we're in a digital world, it doesn't mean that there's no room for the analog. We see that they can co-exist, which has benefits for all involved.
Subscribe and receive the latest news from the industry.
Join 62,000+ members. Yes, it's completely free.
You May Also Like
Loading..