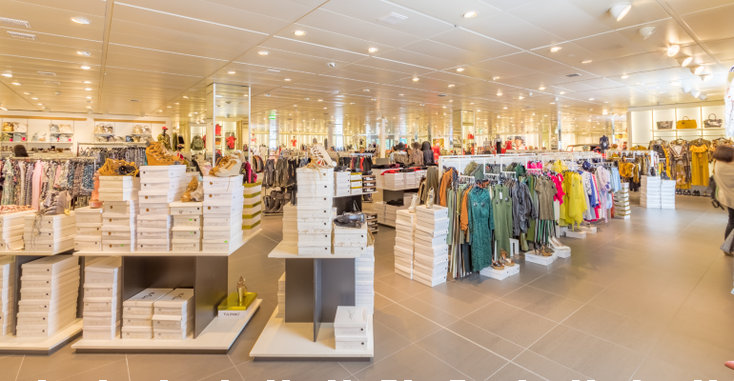 Retail is changing with an unfathomable pace. To try and keep up, we've provided the week's latest wrap-up of U.K. retail at a glance. 
Fat Face Gains £15m Stimulus Under New Owners 
 has reported that a series of lenders – from banks to debtors – will take over the majority share in the business in place of private equity firm Bridgepoint. This new injection of cash will also present a significant reduction in debt, according to the internal report seen by Drapers, and will bring about a new phase of positivity and activity for the brand. 
B&M Post Uptick in Sales 
Discount store group B&M has announced a 3.7 percent uptick in U.K. sales for the 2020 
, alongside a revenue stream of £144.1 million from French retailer Babou – acquired by B&M in 2018 – during the period B&M acquired the brand in 2018. The reasons behind the uptick came from the reports own survey insights, stating its customers are using more discount stores, diversifying their retail options and the fact its buyers still enjoy
shopping in town centers. 
Ocado Raises £1bn Equity to Back Online Deliveries 
 have covered the Waitrose grocery delivery service Ocado's major investment in its online offering as it backs the trend of stay-at-home shopping. Thanks to rapidly rising share prices (40 percent this year), the new focus on delivery during COVID-19 is bolstering Ocado's future plans as it opens new shares and raises £1bn to enhance its service. 
Inditex Broadens Technology Plans 
Inditex chairman Pablo Isla is bolstering the retail group's in-store technological abilities of brands such as Zara, 
 it will be introducing tailor-made digital architecture for both store and company through a EUR 1bn expansion of capital expenditure. Inditex will also be looking to capitalize on the forecasted 25 percent of its business that will be purely online by 2022 following Q12020 saw online sales reach 50 percent, up 95 percent on April alone. 
Monsoon Accessorize Group Escapes Administration 
After the Monsoon Accessorize Group – which also includes Franky & Benny's and Quiz brands – fell into administration last night, 
 has published a report today that outlines the swift group buy-out by owner Peter Simon and his holding company Adena Brands. Ultimately, this decision has saved 2,300 jobs and protected another 4,500 in its supply chain according to Peter Simon, as well as introducing a new era for the group of brands as a whole. 
Subscribe and receive the latest news from the industry.
Join 62,000+ members. Yes, it's completely free.
You May Also Like
Loading..