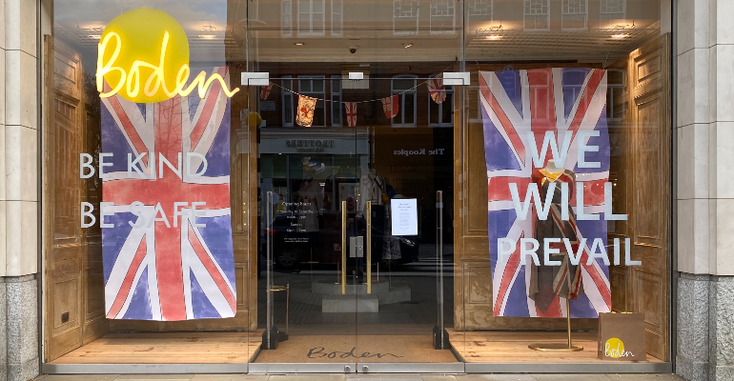 Even with the boom in online shopping, shoppers have struggled to help retail sales reach pre-lockdown levels since February. Now, after months in lockdown and economic uncertainty dominating the media, total retail sales saw a 13.9 percent rise in June: landing at just 0.6 percent below February 2020 (
Office for National Statistics
). 
According to the ONS, the volume of total retail sales faced a sharp decline in March, all but stopped in April and increased through May to reach a new peak in June. 
Non-food retail sales saw 45.5 percent growth in June and paired with the reduction in online spending - falling to 31.8 percent, which is still a significant increase on February's 20 percent growth rate – the U.K. looks to be returning to physical stores for some long-awaited retail therapy. 
Put simply, the people of Britain are shopping, and not only focusing purely on FMCG and grocery but much, much more. While July activity is still to be seen, the statistics for June are encouraging across
most retail sectors. 
Non-food stores and non-essential retail faced the biggest impact throughout the coronavirus pandemic and have some way to go to reach pre-lockdown levels.  
With a huge –32.8 percent decrease in physical retail, understandable given the stores themselves re-opened in June, the total for all non-food retail reached –15.9; saved by the huge 73 percent of retail sales done online. Household goods, home décor, hardware and appliances, for example, saw a 103.2 percent rise in online sales in June as this was the only retail sector benefitting from consistent growth.  
Other sectors had a tougher time of recovering activity, after textile, clothing and footwear stores faced the lowest drop across the pandemic and had more ground to make up, landing at –34.9 percent in June.  
Ecommerce alone has grown 61.9 percent in the U.K. in June when compared to February, going from £1.5 billion average weekly sales to £2.5 billion. The uptick in money spent online, ecommerce is dominating spending and non-food retail is generating more and more pace as reports of a second outbreak and hints at new lockdown measures circulate the media. 
Outside of consumer activity, the brand licensing and consumer product industry has been busy to say the least. Since the coronavirus pandemic was announced, new products were put into production and now typify new consumer appetite.  
Wow!Stuff has launched its range of customizable face masks, aimed at all kids and teens, while numerous brands are bringing branded or designed protective equipment to the market as masks become the new must-have accessory. 
Where stores once struggled to satisfy demand for boardgames, the heatwaves battering Britain have sent supermarkets and retailers reeling to capture the huge outdoor market as consumers resort to picnics, staycations and landmark visits across the U.K.  
Brands like Games Workshop have boomed in the pandemic phase, reporting 
 and the best year in its history. Apparel retailers and brands driven by fandom are facing huge engagement with customers, gaming is at an all-time high, kids' sales are sky-rocketing and new ways of engaging with our favorite brands are arriving all the time – such as Burberry's 
 and 
. 
Brands and consumer products are supporting the economy of the U.K. as both brand and buyer diligently press forward through some of the most uncertain times in economic history. Meaning the positive uptick in sales for June will push us through August, September and beyond with confidence. 
For regular insights into the world of brands, licensing and consumer products, listen to the
on Spotify, Stitcher, SoundCloud, iTunes and Google Podcasts. New episodes every other week. 
Subscribe and receive the latest news from the industry.
Join 62,000+ members. Yes, it's completely free.
You May Also Like
Loading..