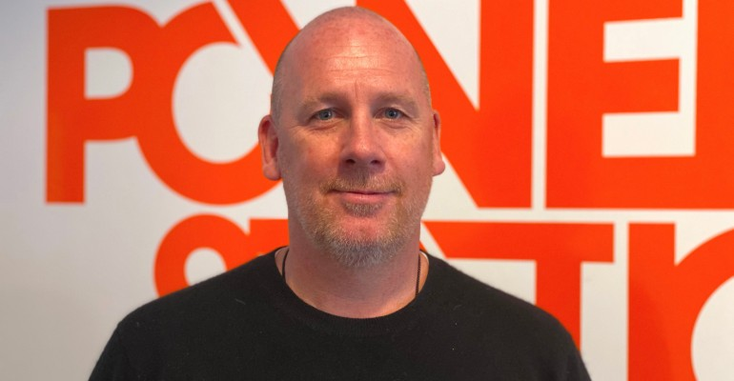 For too long, gaming at retail has seemingly been a distant relation to the film industry. Having worked in gaming for years, it has always baffled me that retail has taken so long to wake up to the power of gaming and its ability to drive engagement with their consumers.
In the good old days of major movie releases, the formula was relatable and made sense; from the six-week lead before the box office release, to the second bite of the cherry during the home entertainment release. Gaming was seen as a dark art, not really relevant to mainstream retailers and just for the geeks, surely?
While the 'mainstream' was focussed elsewhere, the gaming community was growing exponentially, and with the emergence of VOD and platforms like Twitch, the world changed. Esports arose, geek suddenly became chic, Kidult became king and a new market emerged. Collecting is now cool and showing your love for your favourite gaming brand, even more so.
The opportunity for gaming at retail sits between the huge
and largely unserved consumer demand, and the ability at retail to feed that demand through product and retail experiences - ultimately driving footfall and basket spend by creating new 'phygital' products that blend instore product with in-game reward.
Why are gamers the consumers you want? Unlike a movie, which may exist within a consumer's life for a few months; gamers spend hours, days, months constantly engaged within the games they love. Non-stop interaction, upgrades and online social play keep them engaged for longer, and fans within franchises for decades. For retailers, this means the ability to run longer programs, with greater certainty of return on investment - as the data available to gaming companies is far more detailed, giving length and depth of engagement, rather than a simple box office number.
The numbers are mind boggling. Take the mobile game Subway Surfers from Sybo Games, with over 2.4 billion downloads, that's a quarter of the world's population! Activision recently released the "Call of Duty: Modern Warfare" battle royale mode, "WarZone", and within 48 hours, it had 15 million people playing. 
Esports, or Sports 2.0 as I call it, is misunderstood. It is simply sports, for a new generation. There is a phenomenal opportunity, with massive live-streaming numbers and physical attendance numbers in the tens of thousands. If you don't have a strategy to bring esports into your retail mix, you need to right now or you will be playing catch up for the rest of your career. In the light of the current COVID-19 crisis, even 'traditional' sports stars are turning to gaming to provide entertainment to fans – with the NBA and Women's National Soccer Leagues both streaming games on Twitch, as well as pro-athletes starting their own individual channels. 
In summary, gaming provides continual engagement and true fanaticism resulting in a true demand for branded consumer products. Gaming companies are keen to expand their presence at retail and have the engaged fanbase to make this a highly desirable option for retailers – who can harness this power to create products and retails experiences that feed the demand.
Subscribe and receive the latest news from the industry.
Join 62,000+ members. Yes, it's completely free.
You May Also Like
Loading..