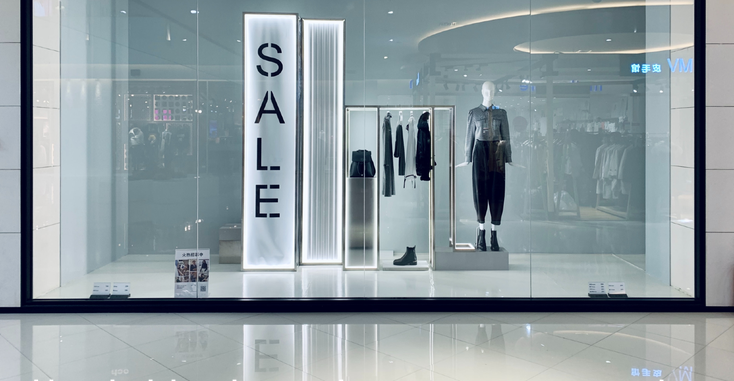 Changing Mindsets in Today's Consumer Market
From Gen Z to Baby Boomers, the desire to return to stores quickly after lockdown may be rising, but 14 percent of U.K. shoppers and ten percent of U.S. consumers surveyed by 
 showed interest in returning to stores immediately after lockdown, with the predominant percentage opting not to return "for some time."  
Naturally, main concerns for shoppers include safety, cleanliness and the mandatory use of facemasks in-store, but a frugal mindset – fueled by pending recessions and a global economy forecasted to shrink by three percent in 2020 – is a now a new challenge facing retail.  
Increasing numbers of consumers across the globe will spend more time browsing and researching items online before committing to a purchase (
). Global retail is seeing significant increases in careful shopping post-lockdown – from North America (20 percent), Europe (19 percent) APAC (28 percent), LATAM (36 percent) and MEA (33 percent) – which is, in turn, driving a new purchase journey.
The largest regions facing an increase in ecommerce shopping are APAC (45 percent), LATAM (36 percent) and MEA (33 percent), while overall, the globe is facing a 46 percent rise in ecommerce with huge growth in the click-and-collect market across the globe. Data also suggests a 126 percent rise in online shopping in the Nordics – surpassing both the U.K. and U.S. – while ROW figures have settled at a 156 percent ecommerce growth rate (Fresh Relevance). 
So, with the reliance on digital in mind, how are retailers easing the transition between home shopping and in-store experiences in terms of FMCG and non-essential consumer products. 
Retailers are Innovating to Ease the Transition from Lockdown
The rise of click-and-collect, curbside pickup and more on-demand services have bolstered online shopping for grocery and general merchandise brands across the world. The merger of digital shopping and fast-paced delivery is nothing new, but is now rising exponentially, increasing store engagement and acting as a bridge between buyer and brand.  
"In the first quarter alone, we did close to $3 billion of online sales," said Brian Cornell, president, chief executive officer, Target during an
, "but the vast majority of that was someone ordering online and picking up in one of our stores, or driving to a Target store and we put it in your trunk, or a ship shopper did the shopping for you in our store and drove a mile to your home. So, we're much more focused on driving greater efficiency and rewarding our guests with the immediacy of same day, because that's the trend we're seeing more and more, certainly during the pandemic." 
For non-essential goods, certain trends have defied forecasts and driven innovation by necessity as well.  
For example, fashion, apparel and footwear sales rose online in the U.K. by 25.2 percent (
). With this demand in mind, brands like Inditex – who have pledged $3 billion to increase its online and digital in-store offering as well as creating by-appointment shopping with Zara – are repositioning to blur the lines between online and retail. Online brands are now a focus of great excitement. Boohoo Group's sales grew by 47 percent in the three months leading to May. Shopify's revenue jumped 47 percent in May 2020 as more consumers looked to buy more fashion online. Shares in Zalando, Europe's largest online-only fashion retailer jumped 11 percent as revenue growth was forecasted to reach 20 percent.  
The way consumers shop is building a new business landscape for retailers and the actions of retailers, and brands are more than happy to innovate in to engage consumers. But, with online shopping now imbedded in our consumer culture across all demographics and a predominant percentage of people surveyed by GlobalWebIndex stating they will not be returning to stores immediately after lockdown, the retail community is now facing an increasing number of challenges to innovate against and overcome globally. 
The Challenges Ahead: The U.K. Case Study
Retailers in the U.K. opened their doors on June 15 and simultaneously presented a wealth of different solutions to keep shoppers' demand for health and safety front-of-mind.  
Strict capacity and social distancing measures are in-place, while an avoidance on larger shops and preference for smaller, local stores were predicted. However, what the U.K. saw was a 45 percent increase in footfall in the week starting June 15 in comparison to the previous week, but a 53 percent decrease in footfall for the same period last year (
).  
After retail sales rose 12 percent in May (
), the average consumer household spend is still down 27.5 percent due to reticence to shop publicly and the pending end to government furlough and paycheck schemes (Barclaycard). 
 notes that the longer consumers stay in lockdown, the higher pressure is put on bricks-and-mortar retailers to reinvent the wheel and provide a direct solution to core consumer demands, namely convenience, cost and safety. As an added pressure for retailers, the return to non-essential shopping – as seen on June 15 in the U.K. – will mark not only the return of consumers, but increased overheads, rental costs and more. Placing even more pressure on the retail reinvention, highlighting how traditional retail is running out of energy and how brands must innovate to engage online customers through speed, convenience and beyond. 
Subscribe and receive the latest news from the industry.
Join 62,000+ members. Yes, it's completely free.
You May Also Like
Loading..