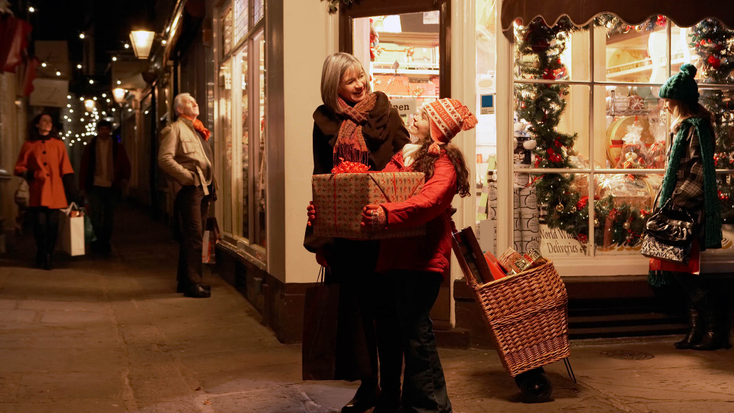 License Global spends a lot of time looking at holiday shopping trends, predicting the
of the season, researching expected outcomes for Black Friday or forecasting how
might play out. We've also covered
's growing influence in the retail landscape.
Gen Z encompasses the generation born between 1997-2012, ranging from 10 to 25 years old. We know that consumers worry about how inflation will affect holiday shopping. Last month, the
reported that, given concerns related to inflation, 46% of holiday shoppers planned to start browsing or buying before November.
"While consumers are feeling the pressure of inflation and higher prices, and while there is continued stratification with consumer spending and behavior among households at different income levels, consumers remain resilient and continue to engage in commerce," says Matthew Shay, president, chief executive officer, NRF. "In the face of these challenges, many households will supplement spending with savings
and credit to provide a cushion and result in a positive holiday season."
But how do Gen Zers, specifically teenagers, feel going into the holiday season? It's no secret that teens are often more aware of things than they're given credit for, and it turns out that's especially true regarding the holidays and the economy.
A new survey of teens for
by the research firm, Big Village, shows that most (71%) are concerned with how inflation will impact this holiday shopping season. The results are part of the JA Teens & Holiday Spending Survey, which assesses teen consumer attitudes associated with holiday shopping. The survey of 1,005 13- to 17-year-olds was conducted by Big Village from Nov. 15 through Nov. 20.
The survey found 84% of teens have noticed changes during recent shopping experiences, including higher prices at 66% (up from 49% last year), harder-to-find items (40%, down from 47% last year) and fewer checkers/less help at stores (32% – the same percentage as last year).
Teens are also altering their shopping habits. Like adults who flocked to brick-and-mortar stores during Cyber Week, 78% of teens plan to shop in-store this year, compared to 81% last year, with 71% also shopping online, compared to 70% last year.
Despite the concerns, teens still plan to spend close to what they spent last year but tighten their budgets slightly. The survey found 74% of teens plan to spend the same or more on gifts this holiday season, down from 78% last year.
"For many teens, shopping for others during the holiday season is their first exposure to some of the economic realities, such as rising prices or shortages, that face their parents or caregivers," says Jack E. Kosakowski, president, chief executive officer, Junior Achievement USA. "In many ways, this can be a teachable moment. At Junior Achievement, we encourage parents and caregivers to take this opportunity to discuss things like putting together a budget for the holidays, comparison shopping and creative gifting if higher prices or hard-to-find items become a challenge."
Read more about:
Subscribe and receive the latest news from the industry.
Join 62,000+ members. Yes, it's completely free.
You May Also Like
Loading..