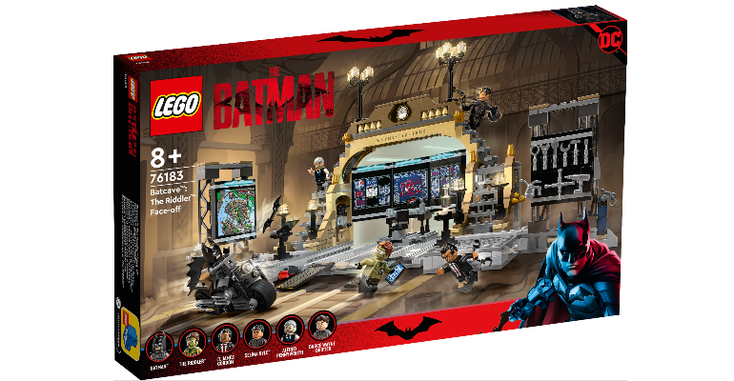 Batman has been a part of the pop culture lexicon since the 1960s. Multiple generations have been introduced to the Caped Crusader, and fans are passionate about the character and his best version. YouGov conducted two separate surveys on the character, 
depicting how fans discovered Batman
 and 
their favorite live-action version
. (In case you're wondering, it was the campy Adam West followed by the brooding Christian Bale). Research analyst José Gabriel Navarro conducted online surveys to uncover Batman's impact on the ever-changing media industry worldwide. 
According to 
, sales of Batman's title series have increased by nearly 35,000 since August 2019, from an average of 83,000 to 118,000. A milestone for the comic brand was "Batman: Three Jokers" which sold 300,000 copies in August 2020.  
Fatigue
for the character has not reared its head just yet, and the fervent fanbase is still willing to spend their cash on the character. 
As represented by these surveys, an enthusiastic fanbase allows licensing programs to excel.
Throughout the years, The Batman licensed product program has expanded into virtually every product category: health and beauty, apparel, home, pet and much more. Due to Batman's vast fanbase across generations, some Batman merch is collectibles for mega-fans. With each licensed release and the possibility of those products being out-of-mint, collectors resell a collectible at higher values to mega-fans. 
The Ideal Super Queens Batgirl can go for nearly $18,000
. 
New Batman Movie = New Fans = New Products 
With its multi-generational and collectible appeal, Batman is considered an evergreen property. But "The Batman" film released this weekend will likely result in a new generation of fans. Not only is 
the film garnering positive reviews
, but older fans will also go to see the film to see their favorite character in a new form and compare 2022's Batman to his previous iterations. 
Warner Bros. Consumer Products sees this as well with the release of "The Batman" product deals for the film ahead of its release, from 
 to 
,  
, 
, costumes and more.  
New films and television shows bring in new fans, and older fans can induct new fans with their passion for the character. Consuming new forms of Batman media, sharing opinions on performances, bringing family members, friends and significant others in on the fun and collecting merchandise is what keeps this fandom alive. 
"The Batman" has such a sizeable licensing program because of past strong performances – and the likelihood that the character will continue to have a lasting licensing program as time goes on. 
Read more about:
Subscribe and receive the latest news from the industry.
Join 62,000+ members. Yes, it's completely free.
You May Also Like
Loading..