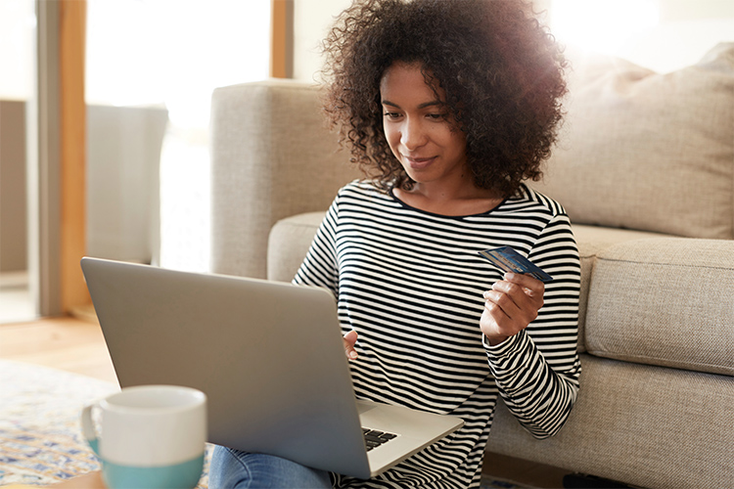 Cyber Monday 2018 was the single largest shopping day in U.S. history, as found in Adobe's Anna reports,
Customers spent nearly $7.9 billion (as of 7 p.m. on Cyber Nov. 26), making it the biggest shopping holiday of all time. 
The uptick was a 19.7 percent gain compared to 2017.
The report by the concludes that overall, Thanksgiving Day sales grossed $3.7 billion, a gain of 28 percent year-over-year, while Black Friday sales topped $6.2 billion, a 23.6 percent increase from the previous year. The two days between Black Friday and Cyber Monday, Saturday, Nov. 24 and Sunday, Nov. 25, reached new heights in the U.S. with shoppers spending $6.4 billion. Saturday and Sunday sales showed more growth than Black Friday and Cyber Monday, with more than 25 percent growth on each day.
The holiday shopping season is off to a good start with $58.5 billion in online sales recorded from Nov. 1-26, a 19.9 percent uptick, with $1 billion spent each day.
This holiday season also saw changes in the way customers
want to receive their goods. Thanksgiving weekend saw 50 percent more shoppers opt to buy online with the pickup in-store option (BOPIS) than the year before.
Top performing properties on Cyber Monday included the Nintendo Switch, Little Live Pets, "Red Dead Redemption 2," LG TVs, drones (DJI, Air Hogs, Sky Viper), Dell laptops, FurReal Pets and Amazon Echo devices. Smartphones generated more than $2.1 billion, compared to $1.4 billion in 2017, marking the highest year-over-year growth at 48.1 percent. Smartphone traffic grew by 16 percent. Mobile traffic accounted for 51 percent of sales.
43.6 percent of shoppers were looking for smartphones and 7.8 percent on the hunt for tablets. Mobile also represents 34 percent of the revenue with 26.3 percent from smartphones and 7.7 form tablets A mobile device was used in 34 percent of sales, with 26.3 percent of mobile sales made via smartphone and 7.7 percent made via tablet. For the first time in history, more than half of all site visits came from mobile platforms.
"Cyber Monday sales topped $7.9 billion according to Adobe Analytics data, making it the single largest shopping day in U.S. history," says John Copeland, head, marketing and customer insights, Adobe. "Sales coming from smartphones hit an all-time high of $2 billion, and we saw a significant spike in the Buy Online, Pickup In-Store trend."
In a company statement, Amazon reported historic earnings with Cyber Monday as the best shopping day in its history. The "Turkey 5," the five shopping days following Thanksgiving, saw U.S. customers buy more products than the same period last year. "Black Friday and Cyber Monday continue to break records on Amazon year-over-year, which tells us that customers love shopping for deals to kick off the holiday shopping season," says Jeff Wilke, chief executive officer, worldwide consumer, Amazon. "With curated gift guides, convenient shopping experiences, incredible product selection and free shipping with no minimum purchase amount, Amazon offers customers tremendous value–sure to deliver smiles all season long."
Amazon's highlights included:
Small and medium business sales grew 20 percent on Black Friday year-over-year.

More than 180 million orders were made during the "turkey five."

Christmas lights were a best-selling item.

Echo Dot,

Becoming

by Michelle Obama, the Amazon Smart Plug and the L.O.L. Surprise!

Series of toys were the best-selling items at Amazon 4-star and Amazon Books.

More than 4 million toys and electronics were bought on Amazon's mobile app on Black Friday.
The new Echo Dot, AncestryDNA: Genetic Testing Ethnicity, Bose QuietComfort 25 Acoustic Noise Cancelling Headphones for Apple devices,
Becoming
by Michelle Obama, Jenga and Instant Pot DUO60–6 Quart performed best on Amazon.com on Cyber Monday.
Websites saw the majority of shoppers looking for a deal between the hours of 10:00 p.m. and 1:00 a.m. EST on Cyber Monday.

Black Friday held the best deals for televisions with roughly 18 percent price reductions and computers reduced by an average of 17.8 percent.

Toys were best priced on the Sunday before Cyber Monday with deals at approximately 31.6 percent.

Furniture and bedding are expected to be best-discounted on Giving Tuesday, at 14 percent.

2.4 percent of all pages experienced out-of-stock messages, an increase of 2.1 percent that resulted in a loss of $187 million in potential sales. Thanksgiving saw 3.3 percent 120 million) and Black Friday marked 2.8 percent ($177 million.)

Top spending cities included Denver with baskets full since Thanksgiving day and average orders of $163; followed by San Francisco at $157; New York at $156; Portland at $156 and $154 in the Seattle/Tacoma area. The nationwide average was $138, an uptick of 6.1 percent year-over-year.

Shoppers have become comfortable buying expensive items online. - On Cyber Monday, direct traffic saw 25.3 percent of sales, a decrease of 1.2 percent year-over-year; mail was at 2.4 percent, a 0.5 percent increase; and social media had a minimal impact–1.1 percent share.

Major retailers saw 6 percent more conversions on smartphones, while small shops courted users to desktops with 7 percent more conversions.
Subscribe and receive the latest news from the industry.
Join 62,000+ members. Yes, it's completely free.
You May Also Like
Loading..