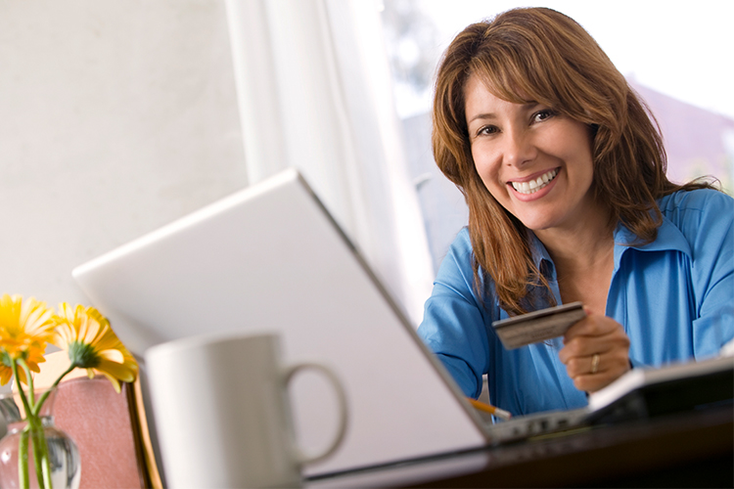 Cyber Monday sales this year are expected to be record-breaking, with $9.4 billion in U.S. revenue being predicted by Adobe Analytics.
The increase in sales would represent a 19 percent increase from last year. Adobe expects a large portion of this year's Cyber Monday sales will come in the final four hours of the annual day of digital deals. As much as 30 percent of revenue is expected to go between the last leg of the day. In the final hour, as much as $11 million will be spent every minute. Adobe expects numbers to reach hit $143.7 billion spent online for the full holiday season.
For its part, 
 is a little more conservative with its prediction and reports Cyber Monday will ring in $8.2 billion in U.S. revenues. Salesforce projections point to a 15% increase in revenue from this time last year. The predicted revenues are also backed up by real-world deals for consumers. Salesforce reports that Cyber Monday will bear a 29 percent average discount rate for sale items.
Poor Weather Turns Cyber Monday Into A Cyber Weekend
The massive
Cyber Monday haul comes following another record-breaking season for 
. Adobe reported that $7.4 billion in digital sales was earned over the traditionally in-store shopping day.
According to Taylor Schreiner, principal analyst and head of Adobe Digital Insights, Adobe, the increase in digital revenue for the day could have been spurred on by poor weather in the U.S. and a shorter holiday season.
"Online shopping received some unexpected boosts this holiday season," says Schreiner. "Retailer fears of a shorter season meant that deals came much sooner than usual, and consumers took notice. In some areas of the country, adverse weather in the form of snow and heavy rain meant that many opted to stay home instead and grabbed the best deals online."
Digital Deals Turn to Real World Foot Traffic
While considered a purely digital promotion, Adobe reports that cyber sales could lead to a boost in brick-and-mortar foot traffic. The company found that "buy online, pick-up in store" services could still lead to customers heading to physical retail locations. According to projections, retailers have taken notice with 43.2% growth in service availability year-over-year.
The numbers point to the increased value of the brick-and-mortar locations in an ever-increasing digital world. In spite of growing cyber shopping over the Thanksgiving weekend, brick-and-mortar spending on Black Friday was up 4.2 percent this year. According to 
 (formerly First Data), Black Friday 2019 brought in about $60 million to physical retail locations.
An App for Any Occasion: Mobile Shopping Goes Mainstream
Adobe reported that over 36 percent of online sales this holiday shopping season were done on a smartphone. The report found that mobile shopping has grown 24 percent compared to last year. Adobe also reported that the majority of visits to retail sites is also being driven by smartphones, at 58.1 percent and 16.0 percent growth year-over-year.
According to Salesforce reports, social media is a crucial driver for the increase in mobile shopping. The company reported that 10 percent of mobile purchases were referred directly from social channels on the Wednesday before Thanksgiving.
Toys Lead the Way This Holiday Season
Adobe reports that toys are one of the better buys for this year's Cyber Monday, with an average saving on trending items reaching 20 percent. If trends hold, Cyber Monday will also see big-time revenue for products such as "Frozen 2" toys and L.O.L. Surprise Dolls which were top sellers on Black Friday. M.G.A. Entertainment is also making a December push for L.O.L. Surprise Dolls with the month kicking off with the launch of Na! Na! Na! Surprise collectibles in the line. Additional top price reduced items for the season of deals include televisions with an average discount of 19 percent.
Shoppers Get An Early Start This Holiday Season
According to a post weekend report from the NRF, shoppers this 87 percent of consumers started their shopping by the beginning of Thanksgiving weekend got a jump start on their holiday gifts in 2019. The retail association reported that 87 percent of consumers started their shopping by the beginning of Thanksgiving weekend. NRF's study also found that shoppers under 25, a cohort traditionally less likely to buy early in the season, already completed 58 percent of their shopping. That number is up from 40 percent in 2018.
"We know historically that men and young consumers are the typical procrastinator but those groups were surprisingly the groups that participated this weekend," says Matthew Shay, president and CEO, NRF. 
Subscribe and receive the latest news from the industry.
Join 62,000+ members. Yes, it's completely free.
You May Also Like
Loading..